Another sunny day, another picnic!
This time in one of London's hidden gems. A golden meadow, with a view over the city, huge oak trees and many a corner where you can feel totally secluded.
The grounds of Kenwood House.
Julia and I, together with our chaps, decided that a thoroughly British picnic was the perfect way to spend one of their afternoons in England (on a visit from San-Fran).
We did have a little trouble spreading out our camp, as someone kept trying to burrow beneath it!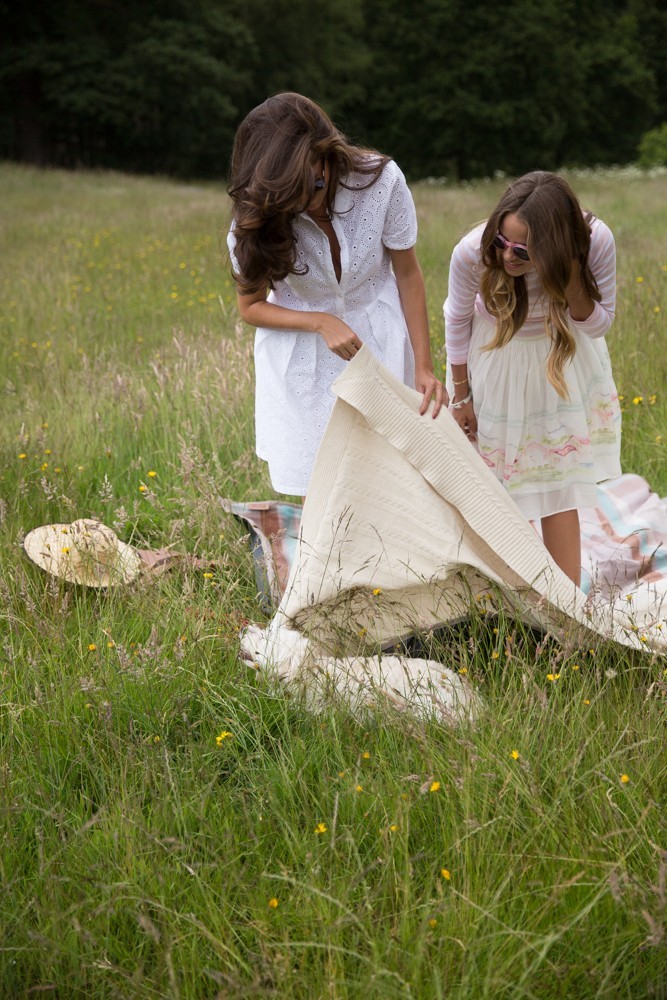 But we got there in the end!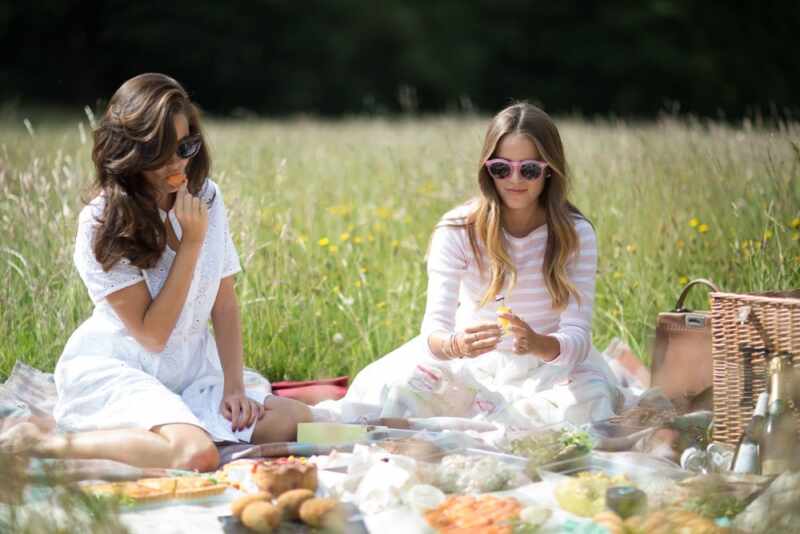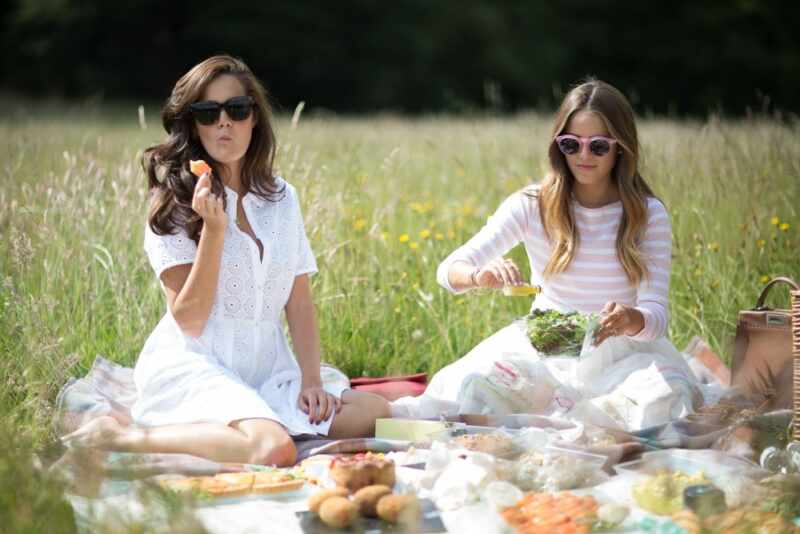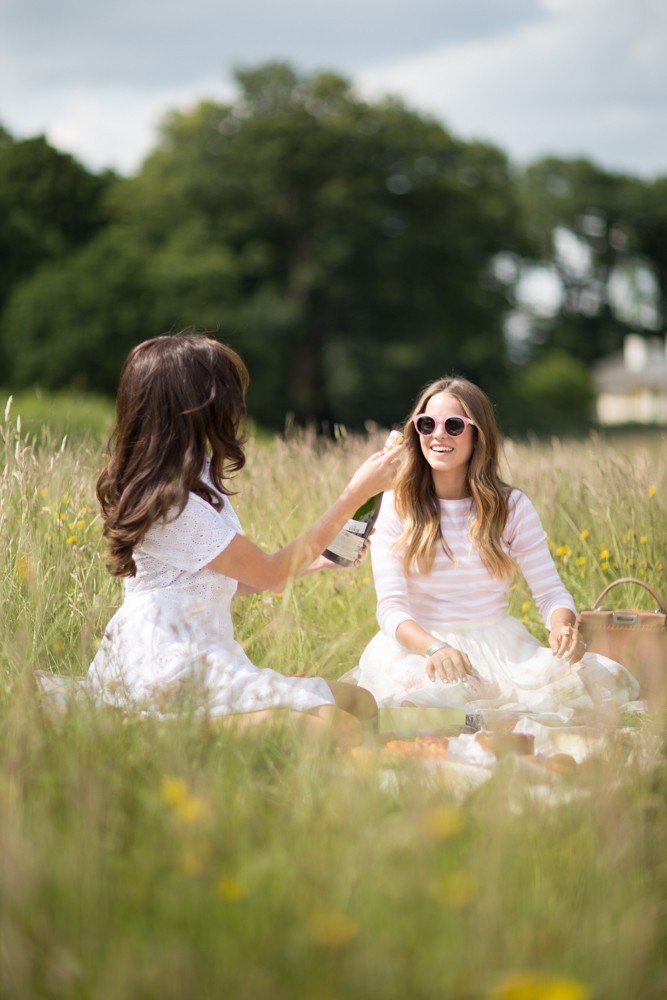 Keen to show our American guests just what a British picnic looks like, I ordered a hamper from Fortnums.
They packed everything we could possibly desire into a wicker basket and sent us on our merry way.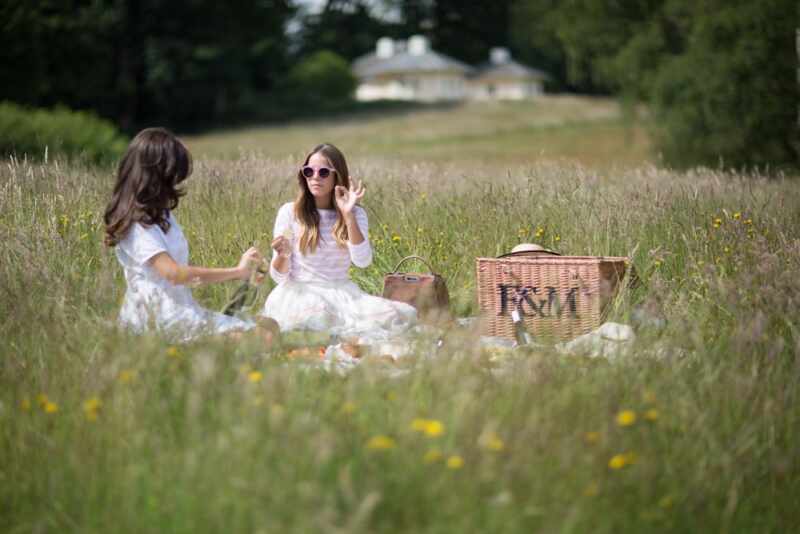 (Chin chin!)
Someone (might have been me) forget to check if cutlery, crockery and glasses were included… and they were not.
Way past the point of no return, we muddled through as best we could!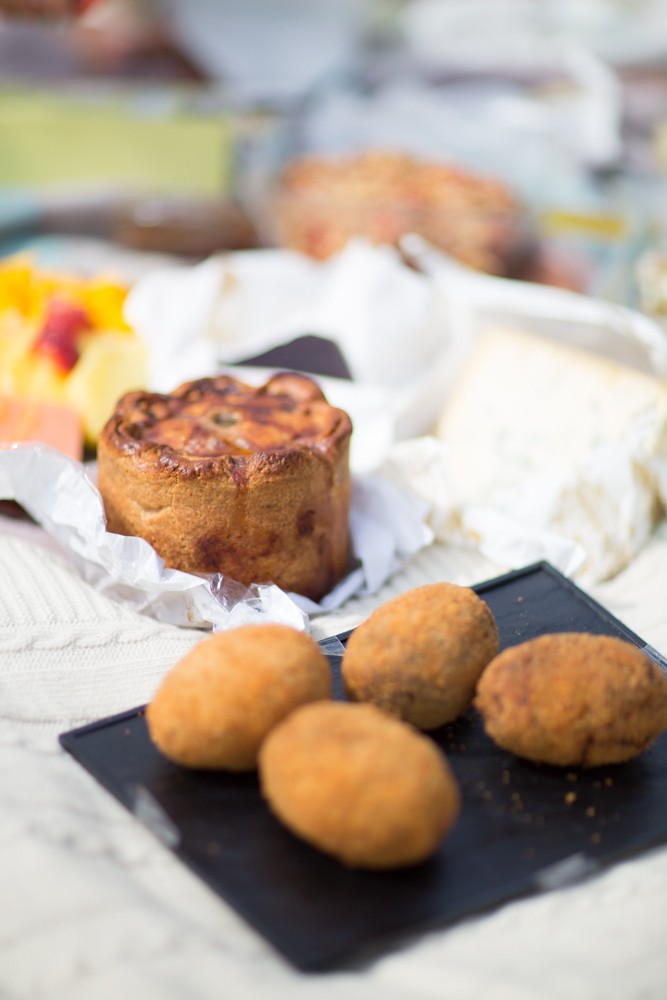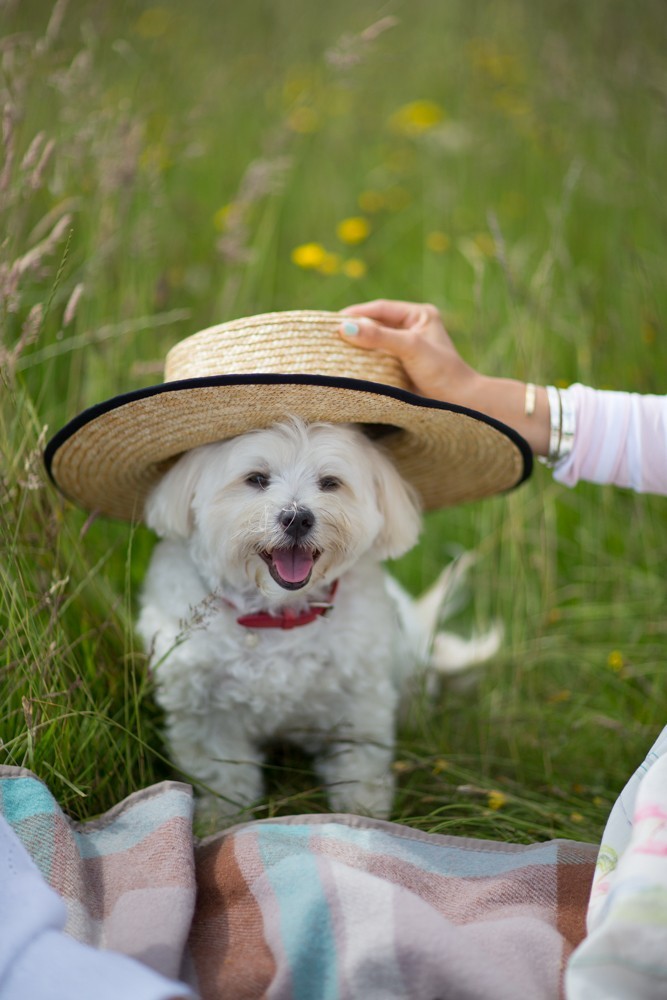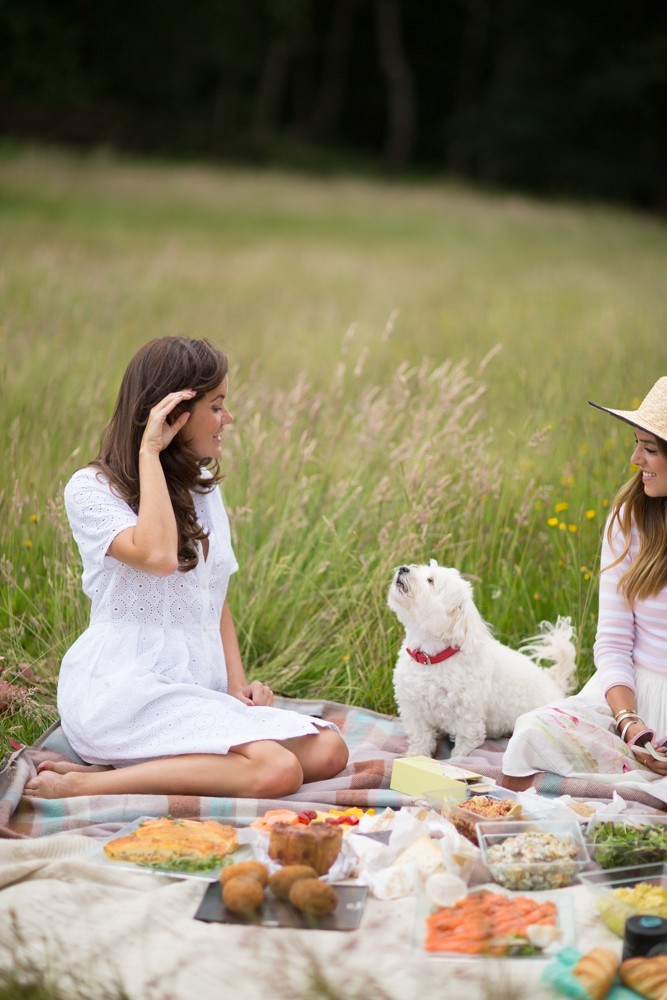 Custard doing his party trick of "speaking" on demand!
Which earned him a cuddle and a bit of pork pie.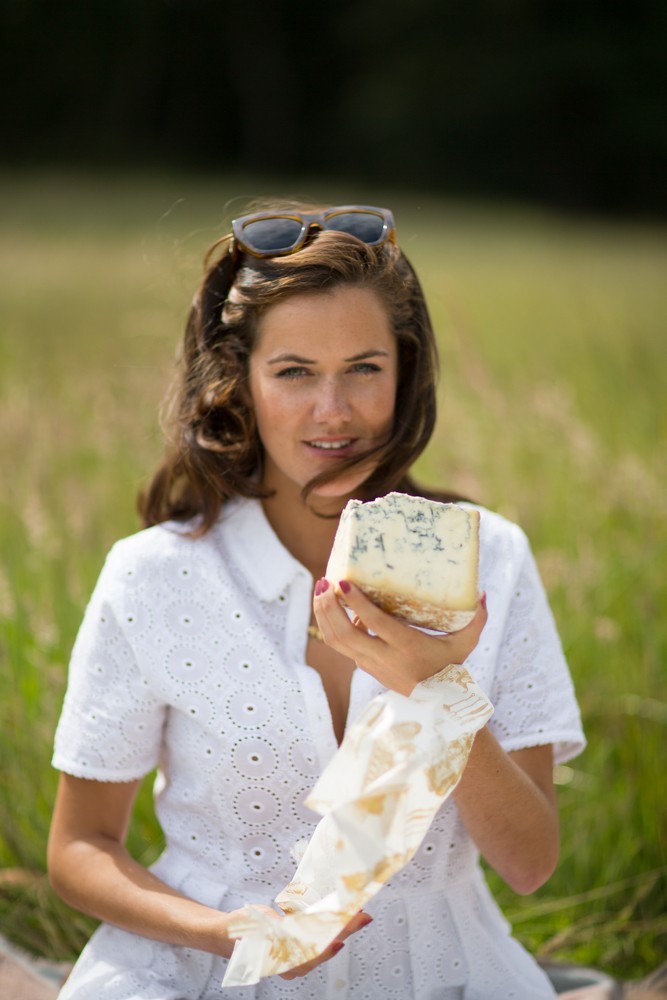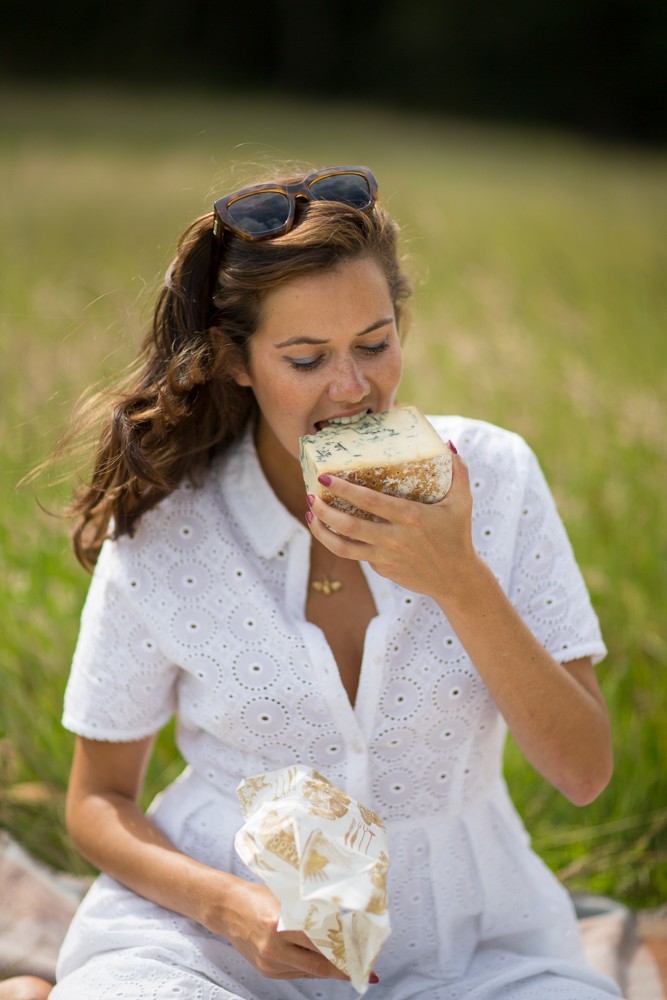 Of course after Custard's party trick, Julia was keen to share hers…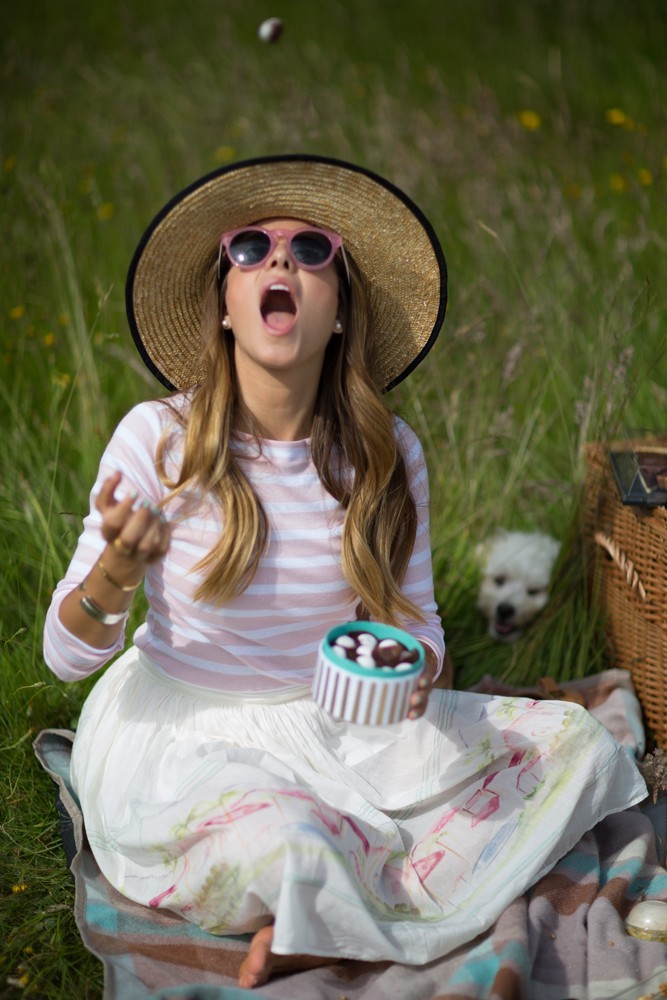 The pudding, which we had dutifully kept hidden at the bottom of the hamper until pudding time, was pretty special.
Chocolate tart with chantilly cream, for dunking.
Rich, chocolaty filling with a crumbly base and cold, vanilla flecked cream.
Way, way too good to share!
With our shoes, bags and phones abandoned (no mean feat for two internet addicts – check out J's blog), we strolled the gardens and lay about in the long grass.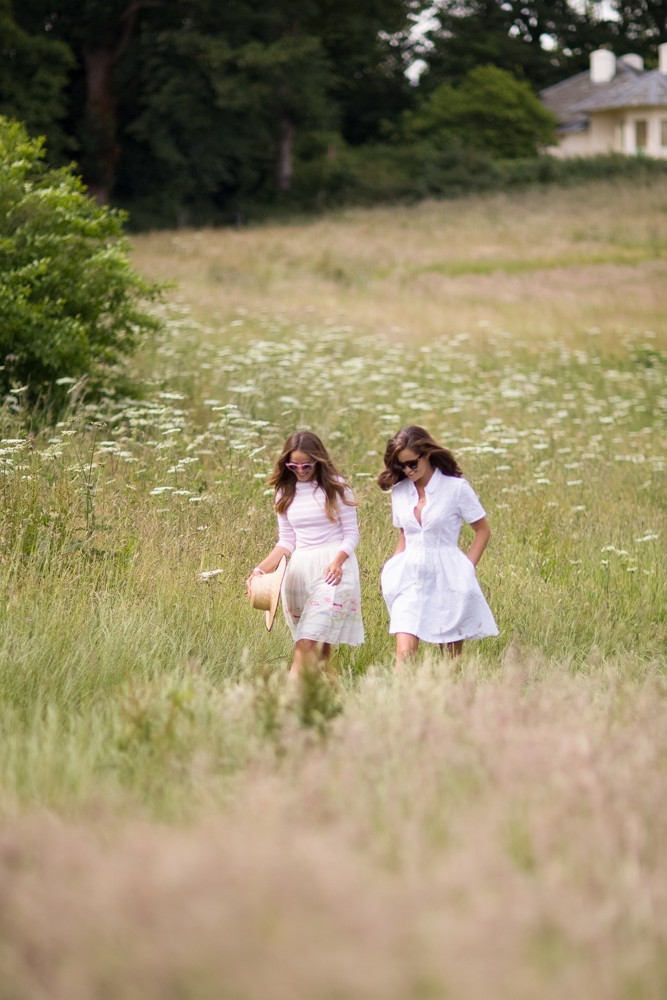 Custard following close behind, and disappearing now and then to snuffle through the undergrowth.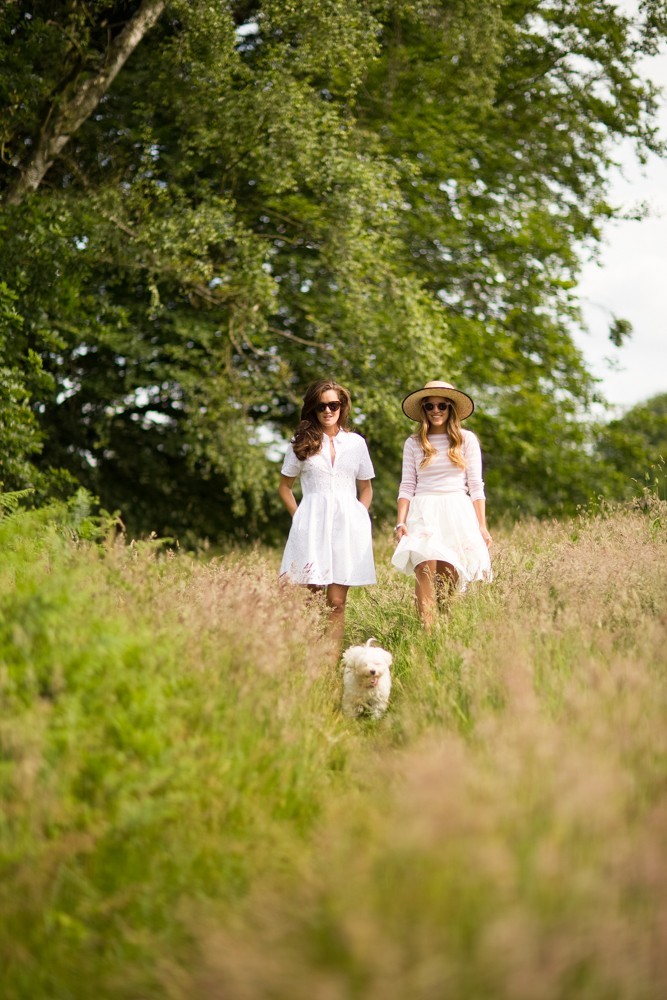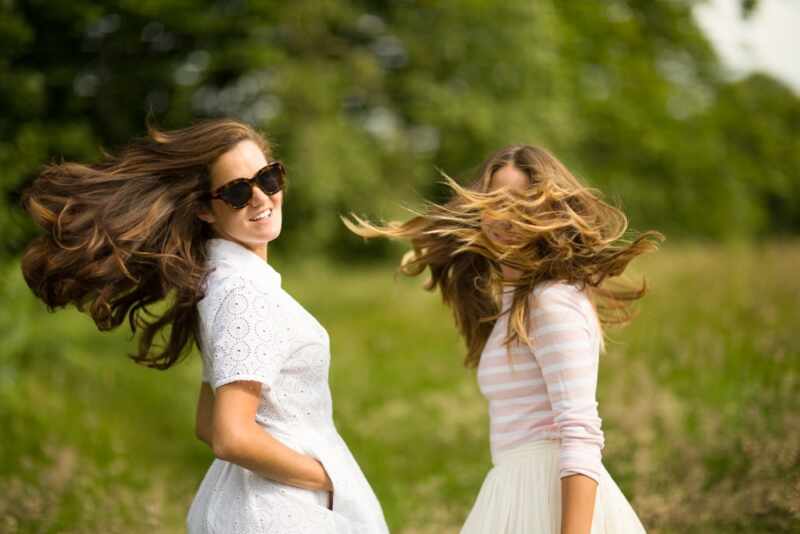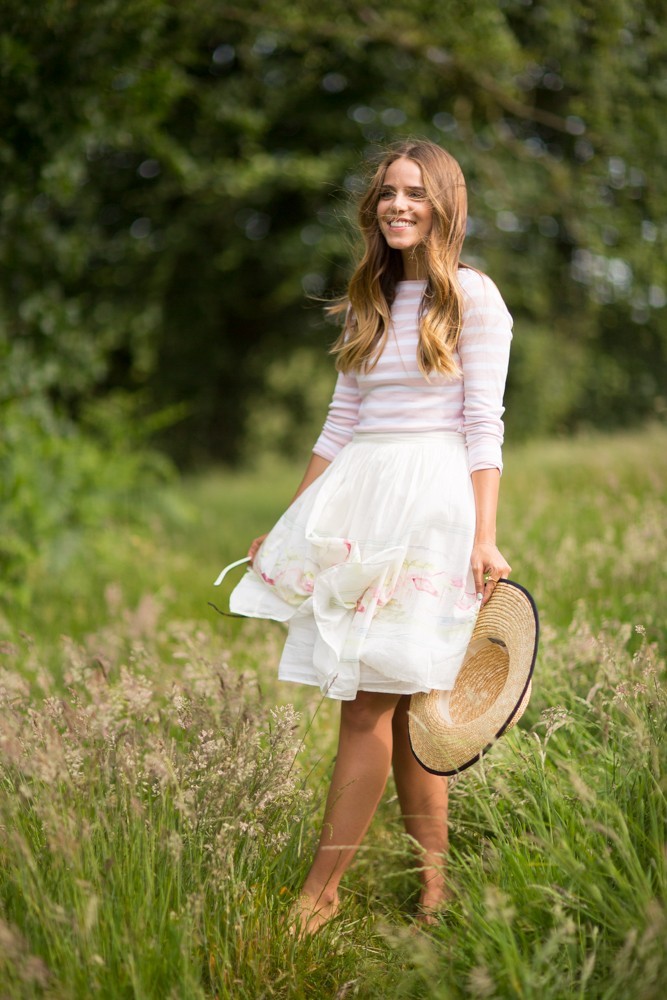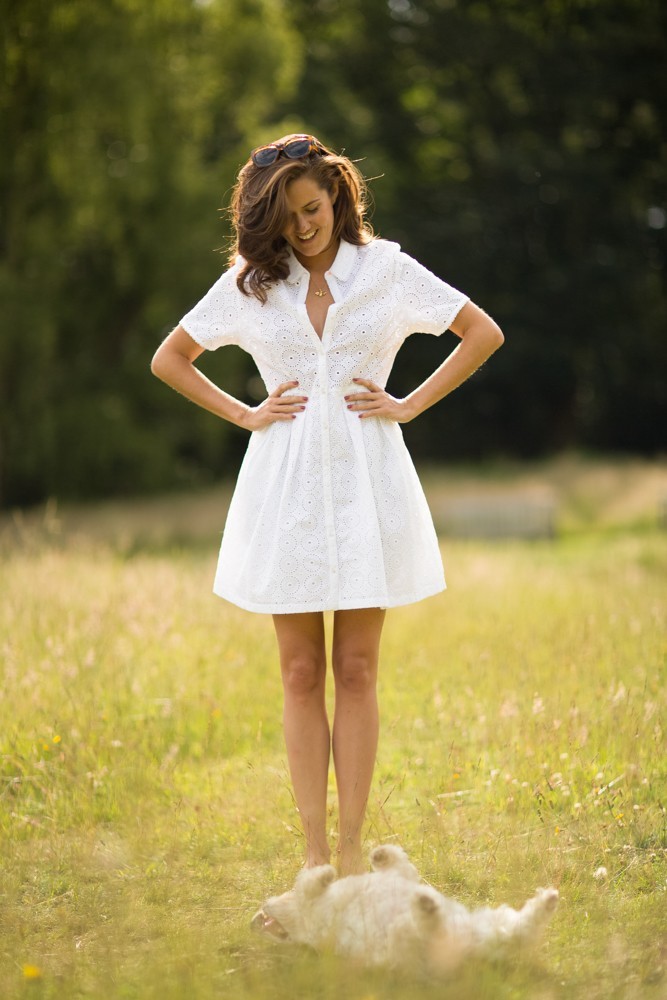 Having whiled away much of the day, lounging in the sunshine, we set off in search of tea.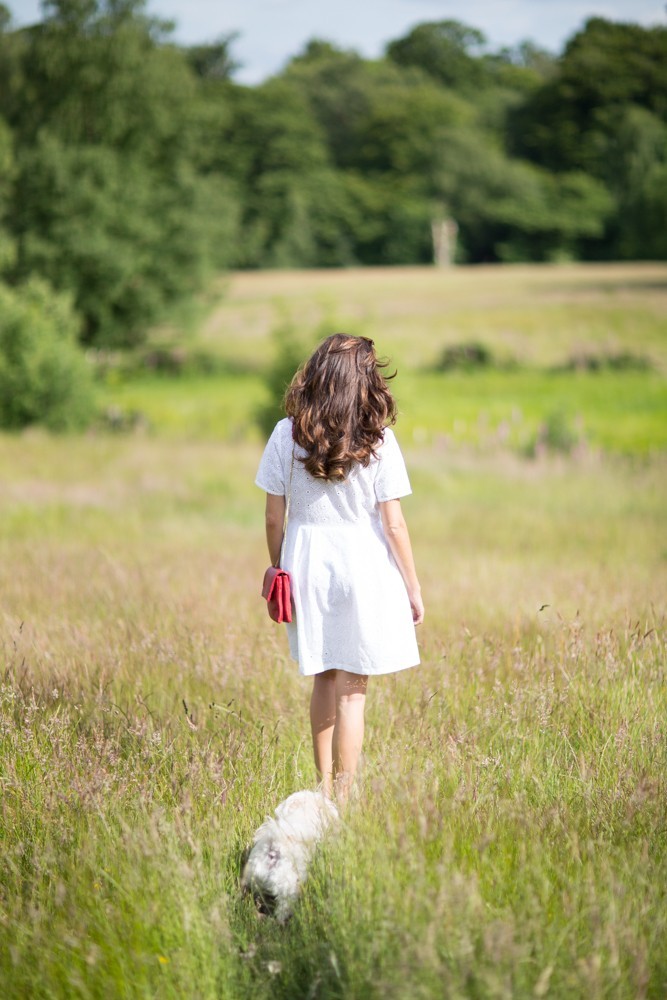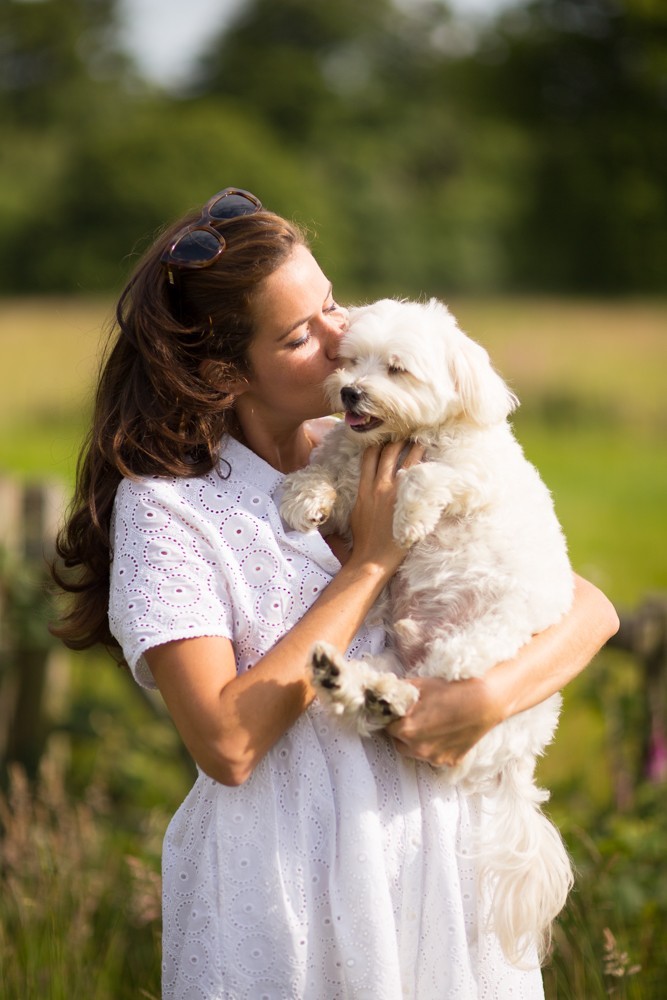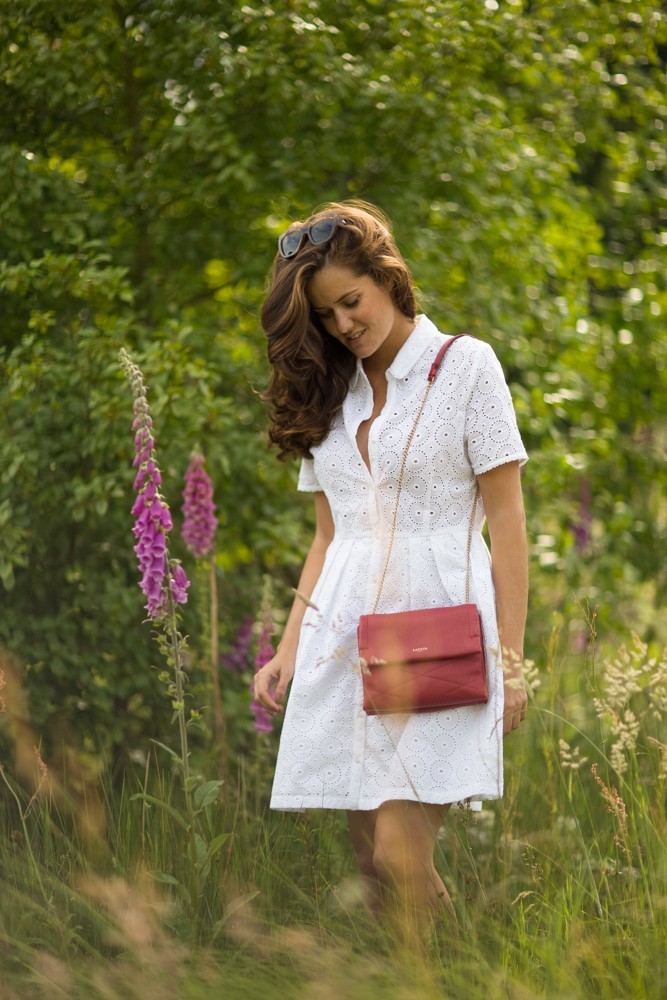 Stopping for a quick breather, now and then.
And a picture to send home to our mums.
Well, my Mum and Julia's Mom.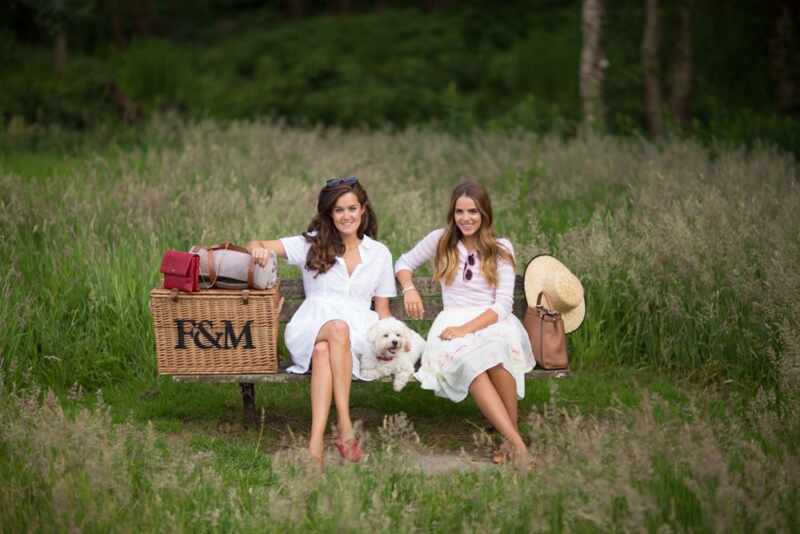 You know when you spend a lot of time with a friend, and you start to finish each other's sentences & share mannerisms?
No, me neither.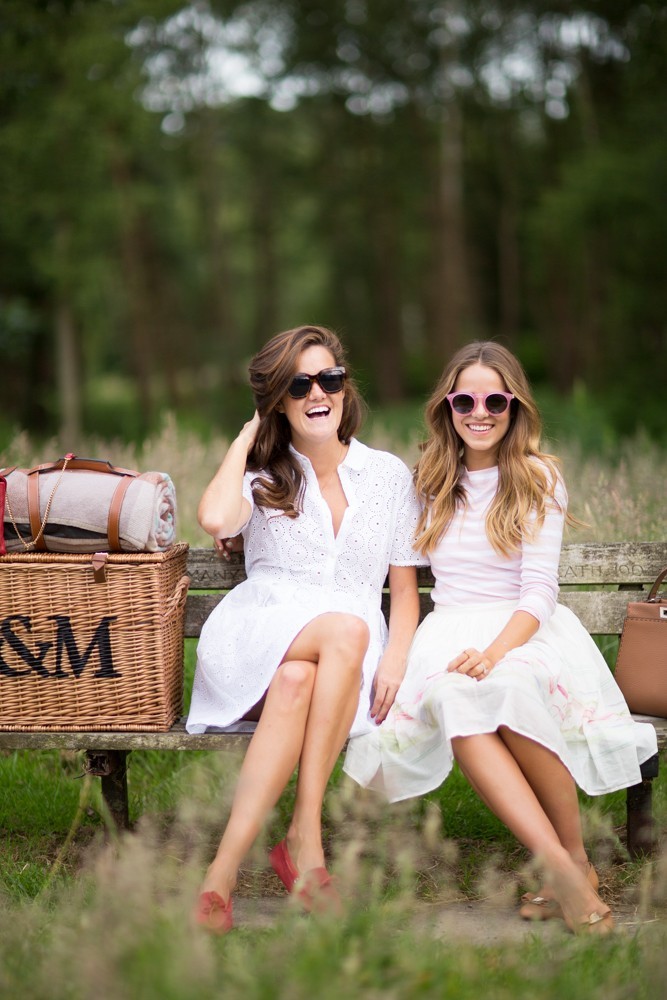 We walked on through the woods, and emerged at the house itself.
If you recognise the spot, it's where they filmed the scene in Notting Hill, where J Robert's stars in a Henry James film.
All we were missing was co-star commenting on bottoms.
Julia's Hat // Pink striped top
Shoes // Bag // Sunglasses
Ad - Shop this post