I found myself with an unexpected free afternoon.
And really those are the best kind of free afternoons.
Like finding forgotten money in an old pair of jeans.
Seeing as I was nearby, I took a stroll over to Regent Street.
With its wide, open pavements, glorious old buildings, fluttering flags and every shop from H&M to Burberry, it's a shopper's paradise on a sunny day.
This weekend sees the start of London's "Summer Streets" and "The Mile of Style".
Every Sunday this month, Regent Street will be traffic free and throw a party with a different theme. 
Sunday 5th – A sustainable Bee and Butterfly bonanza at the garden party hosted by florist Moyses Stevens. (An Instagrammer's dream come true!) 
Sunday 12th – Cheer on runners as The British 10k passes through Regent Street. The Harlequins Ruby and England Hockey teams will be running coaching sessions throughout the day. And you can pop into Café Royal's Akasha Spa for a free treatment if you need to recover from all that activity!
Sunday 19th – A huge catwalk will takeover the street for a fashion show.
Sunday 26th– Some of London's leading artists will be creating live installations on the street and you can view fashion and artwork collections from the University of Westminster's graduate shows.
So that should take care of any unexpectedly free Sunday afternoons!
Deets on the website and the app.
We popped into Burberry's new café.
Hidden away inside their mansion of a store, it's attracting rather a lot of excitement.
Possibly something to do with the combination of fashion and food that makes hearts flutter.
And it has the greatest name!
(Thomas is my surname.)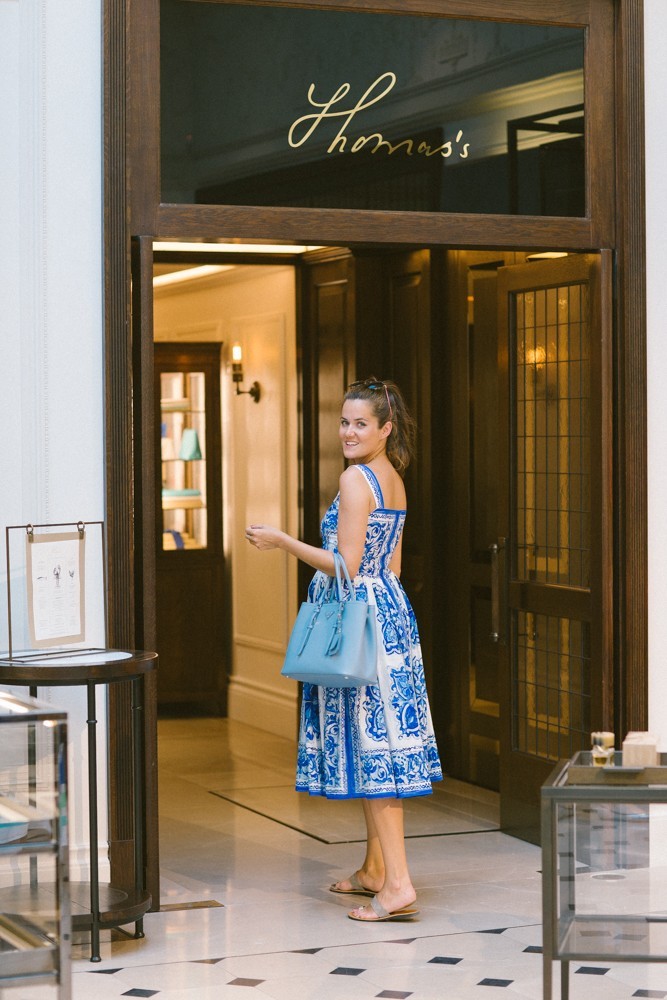 Inside there's a whole new gifting and homewares section.
As a full blown stationary addict, this is my heaven.
The design is all white marble and dark woods.
Very Burberry.
We may have slightly over-ordered.
Keen to try everything, and seriously peckish… we went for the afternoon tea and all of the puddings.
Beautiful, delicate little sweets.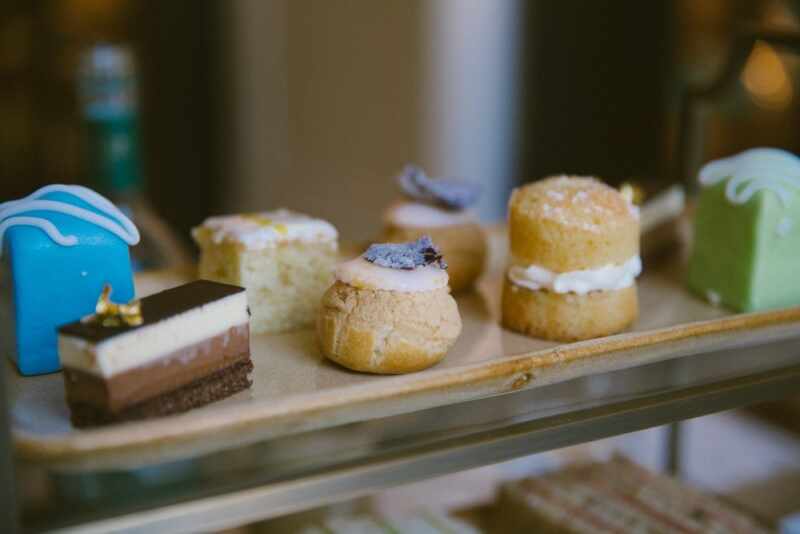 And perfectly uniform, traditional British sandwiches.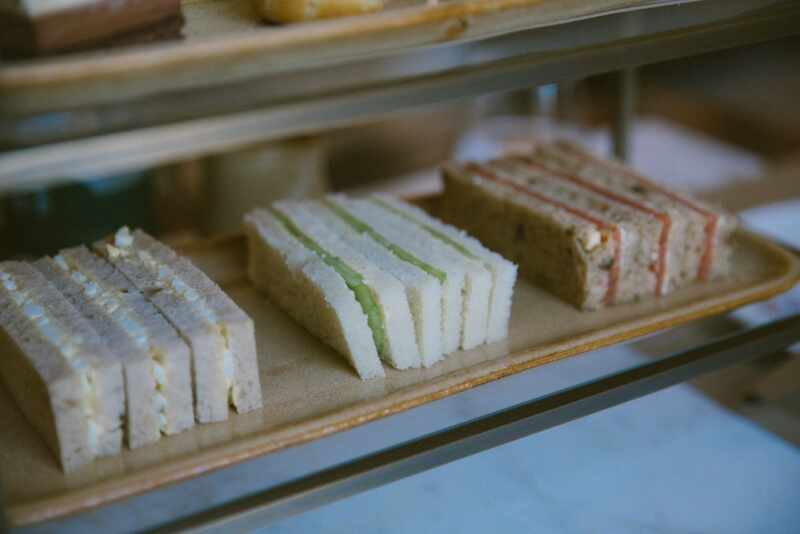 One of the best custard tarts I've ever tasted.
My favourite part of the spread and something you must order if you go!
Strawberries and clotted cream.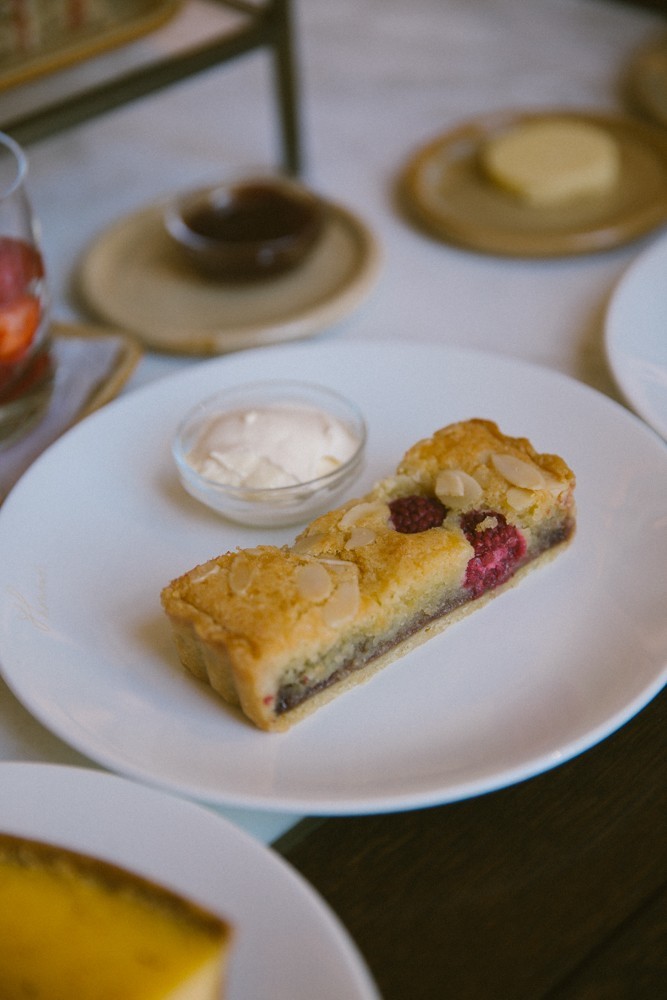 Bakewell tart… not very good, sadly. It would seem you have to go oop'north for a good Bakewell.
(Failing that, my mum will whip you up the best in the south.)
Toasted tea cakes and hot tea.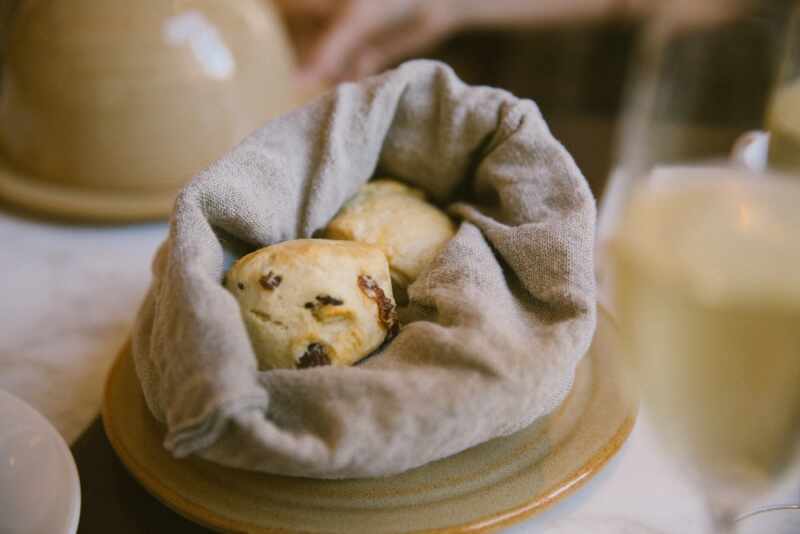 Hot scones, ready for jam and cream.
Hot buttered crumpets.
The most decadent of afternoon treats.
A great option for a post-shopping pick-me-up.
Find Thomas's at Burberry, 121 Regent Street.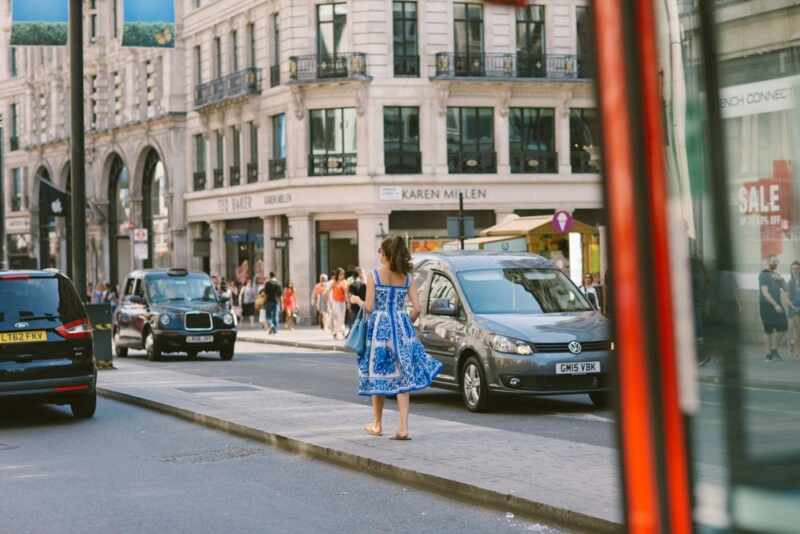 Making the most of the weather, we climbed to the rooftop haven…
…of Aqua.
A terrace surrounded by fragrant lavender, in the centre of London where you can feel miles away from anywhere.
The bees quite like it too!
There's always a breeze up there, so when it all gets a little too much down below, just jump into that lift!
Blue and white dress // Leather tote
Sandals (similar)
Ad - Shop this post