When you invite friends over for the evening, having to cook for a group can feel a bit overwhelming.
You're busy enough as it is, everyone has different likes, dislikes, allergies and preferences.
Couple that with a group of friends who, lovely as they are, couldn't organise their way out of a wet paper bag, never mind turn up on time… and you have something of a dilemma.
A sit down meal is too much, a bowl of crisps won't quite cut it. What do you feed them?
Well, how about a build your own supper?
Last night I put on a late night nibble spread.
On the roof.
Under the moon.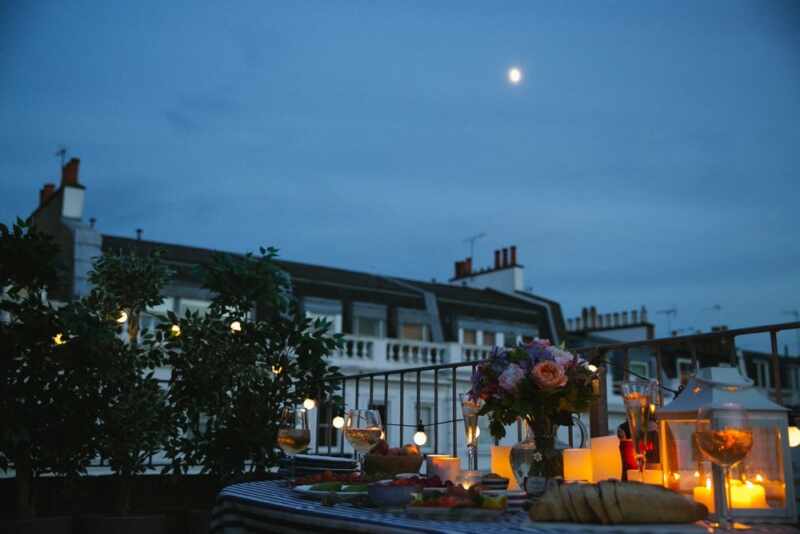 Complete with iced rosé.
This post is a collaboration with Boursin (the French soft cheese company I'm always waffling on about).
They knew I already adored their garlic & herb cheese, but wanted to know what I thought of the Black Pepper variety and if I'd do a post on how best to serve it.
Well, I'd never tried any! I always went for the green packet.
So, I raced out to the shops to get some, and brought it home for some serious experimenting (honestly, it's a tough job but someone's got to do it).
I came up against a serious issue.
There was no way I could post about just one way to serve the Boursin! It was too versatile.
I was going to have to put on a serious spread*.
*Pun most definitely intended.
A veritable feast of Boursin's best buddies.
Crunchy fresh bread.
Charcuterie.
Smoked salmon with a little dill & chopped lemon.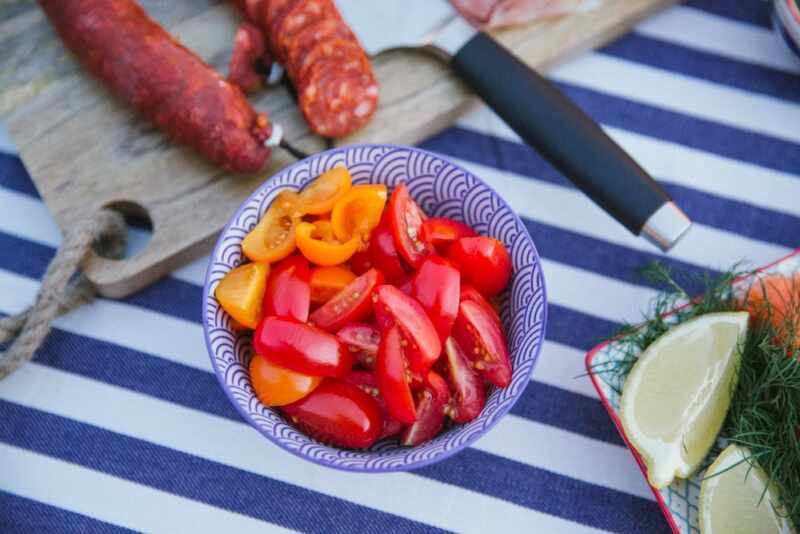 Sliced up baby toms.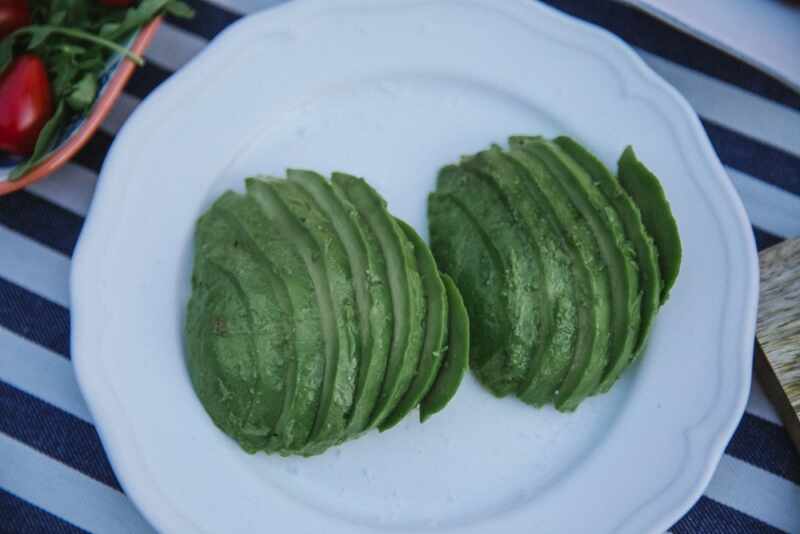 Ripe avocado, doused in lemon juice and sprinkled with rock salt.
Berries, honey & chopped nuts.
And of course, the main event.
Is there anything more beautiful than a table heaving with food, flowers and candles?
Probably, but it's certainly one of my favourite sights.
Everyone got stuck in to the treats on offer.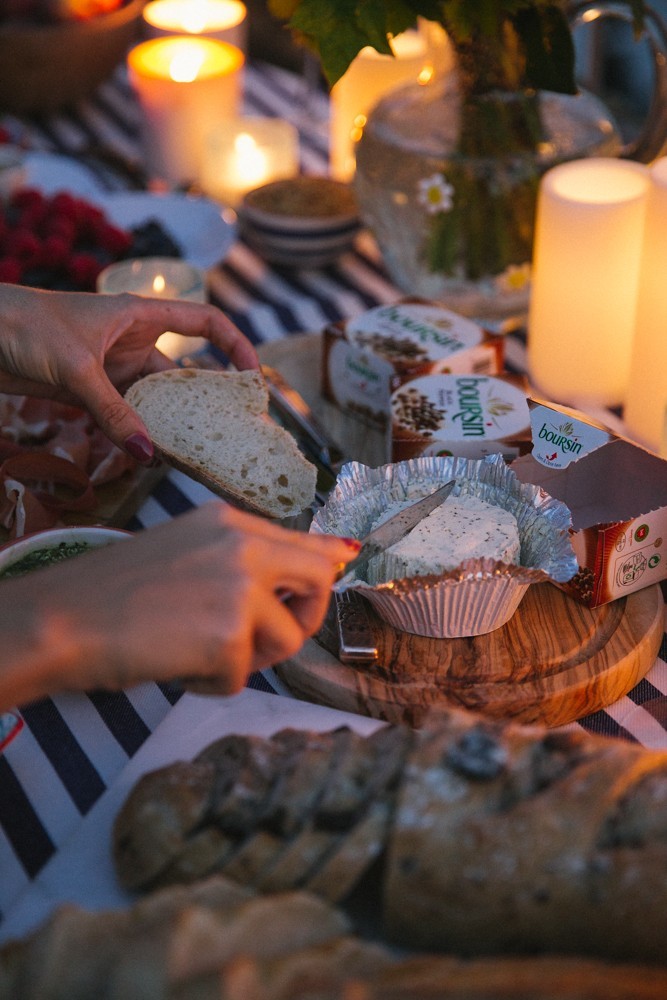 Avocado, fresh pesto and tomatoes was a particularly well loved combo!
Even putting the flavour combo aside, it's bursting with nutrients to make your skin, hair & nails spectacular.
I built an all-meat and a little extra pepper combo for my chap, who wolfed it down happily!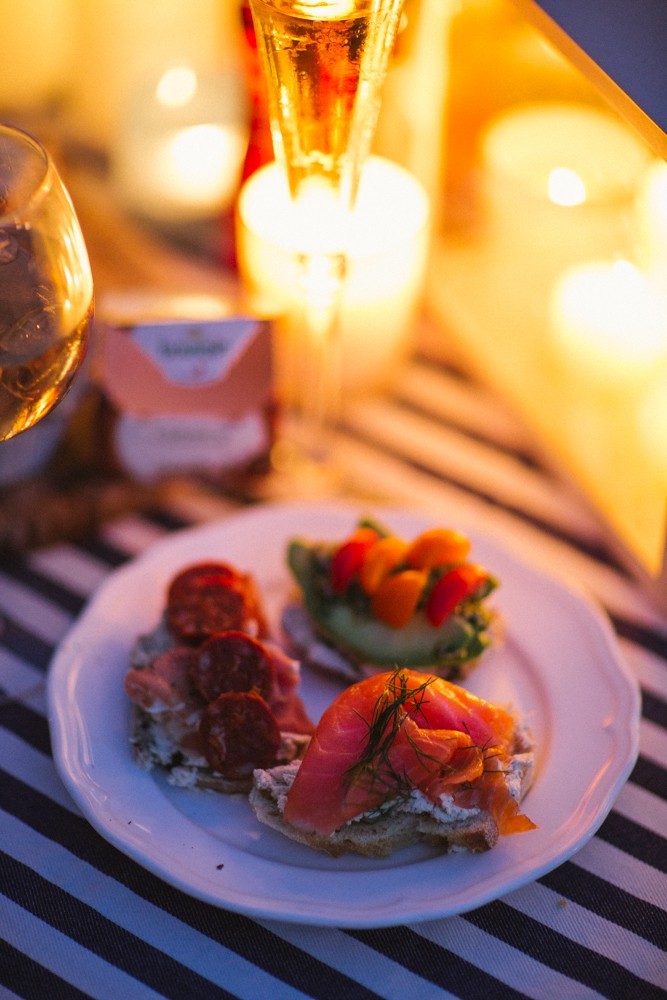 But the real gem of the night was pudding.
Go with me on this. It may sound unusual, but it'll knock your socks off!
A good dollop of Boursin, topped with berries, drizzled in honey and sprinkled with chopped hazelnuts.
The creamy cheese makes it feel utterly indulgent, the berries and honey add light summer sweetness, the nuts give a gentle crunch and the pepper doesn't come through until the very end. Leaving you with the most amazing after-taste and a longing for more.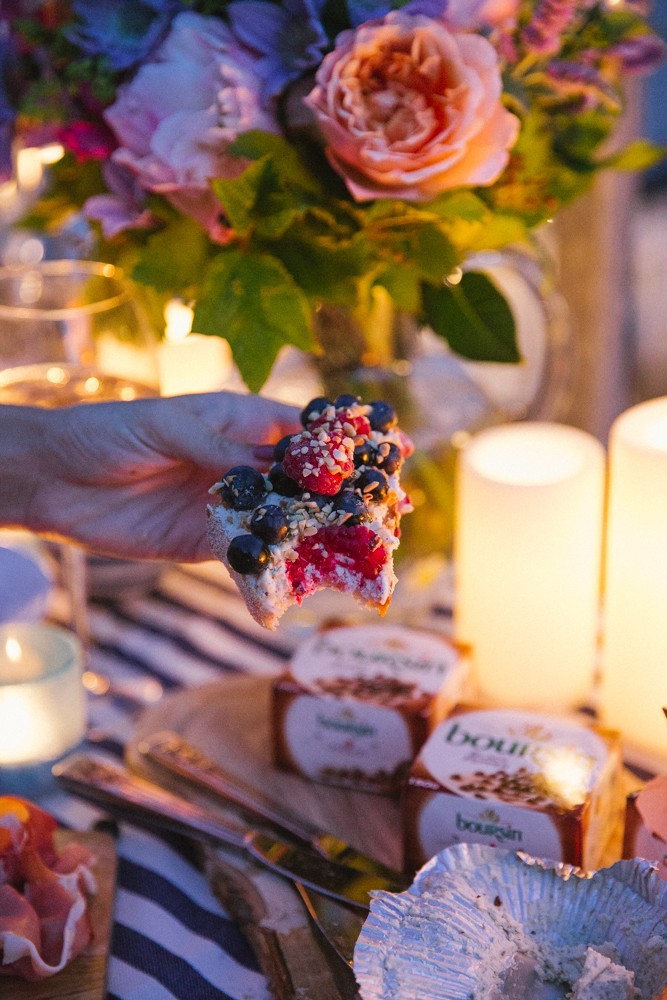 Any meal where you don't even have to leave the table to serve dessert is ok by me!
We grazed long into the night.
Chatting, chewing and cheersing to anything we could think of!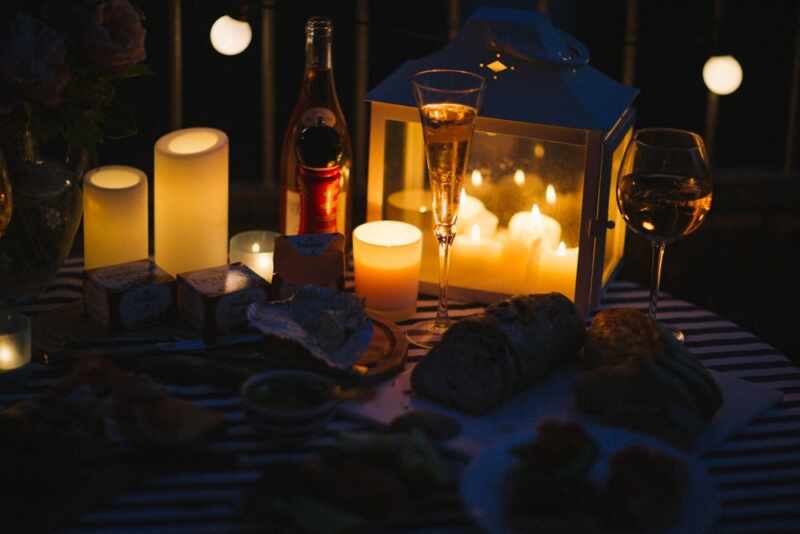 You could come up with endless combinations and toppings for your own Boursin Bruschetta Bar.
Give it a go and let me know which one ends up being your favourite!
Oh, and if you fancy a proper French supper for two, enter their Le Gavroche competition sharpish.
Ad - Shop this post