Florence in summer is an entirely different kettle of fish when compared to Florence in winter.
It oozes the same rich history, beauty, and irresistible Italian chaos… but with added depth.
A layer of charm arrives with the heat that glows from the building and pavements. The sunshine glitters along the river and brings the ochre coloured houses to life.
The heavy warmth embraces you as soon as you arrive and doesn't let go! The air is filled with the smell of herbs, grass, churches and Italian cooking.
It's a deeply seductive place.
As soon as we arrived and ditched our bags in the hotel, we were off again!
Keen to get out, keen to explore, and keen to totally immerse ourselves in Italy.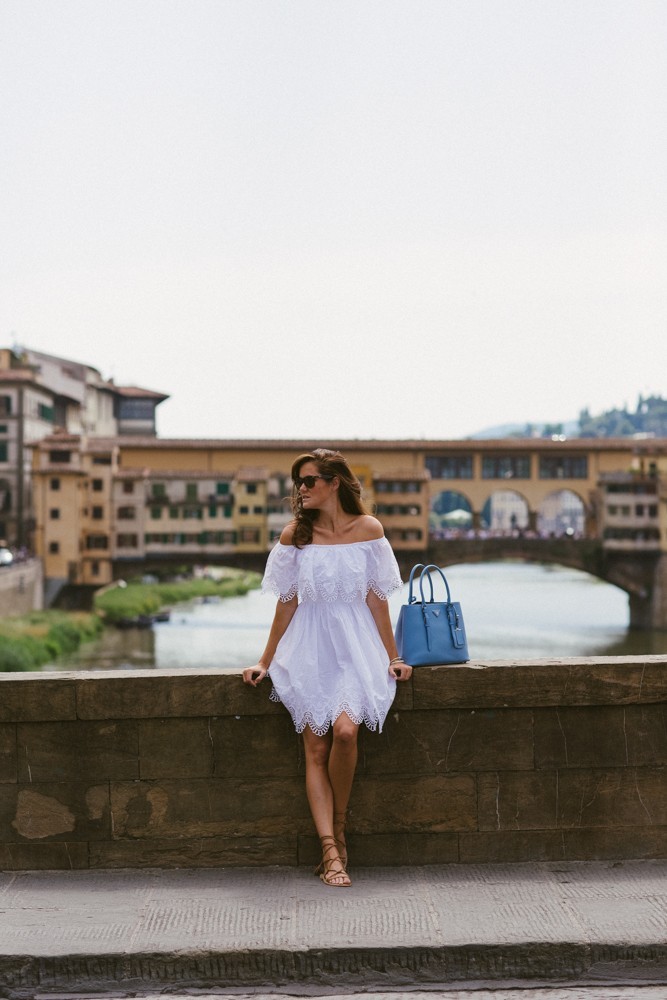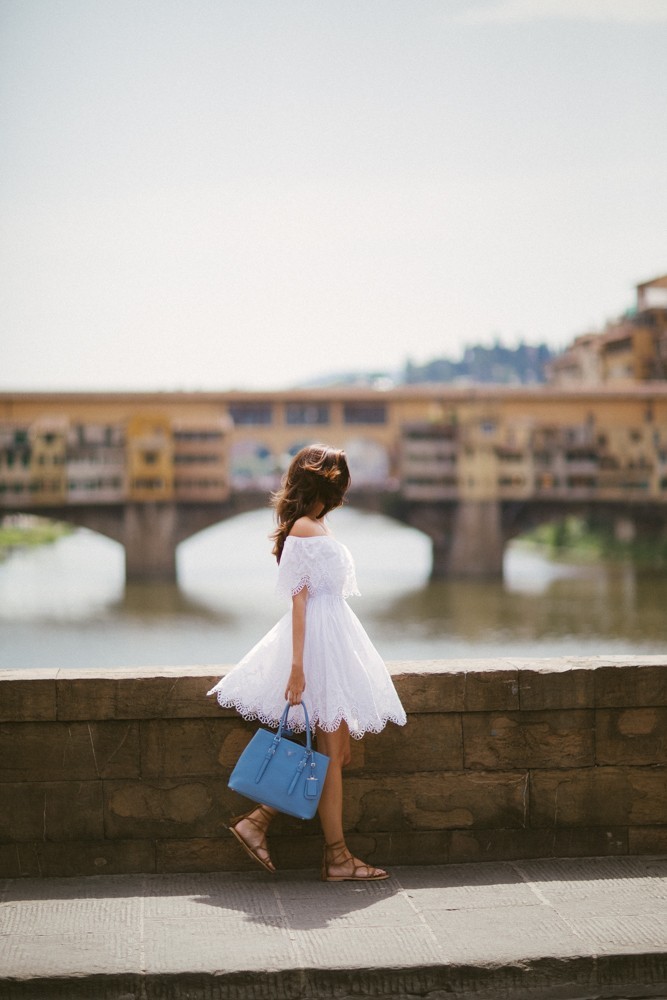 White off the shoulder dress {Sells out fast, try here and here. Fits a bit small, size up if you're inbetween}
Ad - Shop this post