After a long, beautiful day roaming Florence, the girls and I toasted the setting sun from the rooftop of The Continentale.
Before racing back to our own hotels to get spruced up.
Put away the sandals of the day and slip on a pair of heels, ready to party!
A party kicking off at Luisaviaroma and the unveiling of their rainbow theme.
I was treated to a little private snoop of the newly made over store.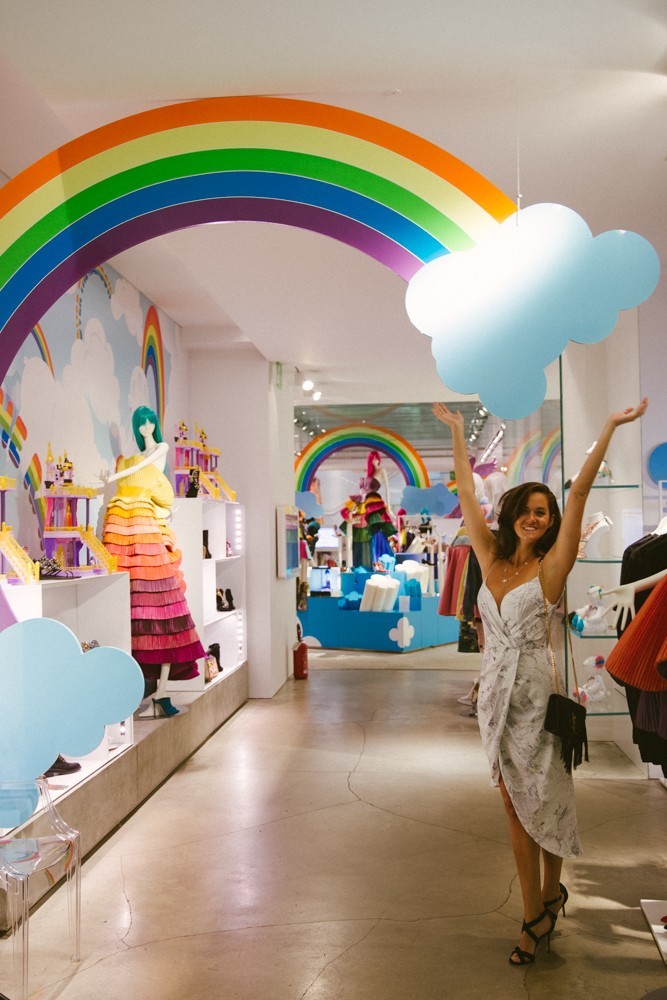 A feast for the eyes and heaven for my inner child (who was never allowed Barbies or My Little Ponies).
Ad - Shop this post