A few nights ago I helped host a little shindig on Bond Street.
DKNY and Bottletop wanted to celebrate their new collaboration, and it only seemed fitting to pop open a few bottles of champagne, spin some records and generally have a bit of a knees up.
Naturally, I wore DKNY and Bottletop!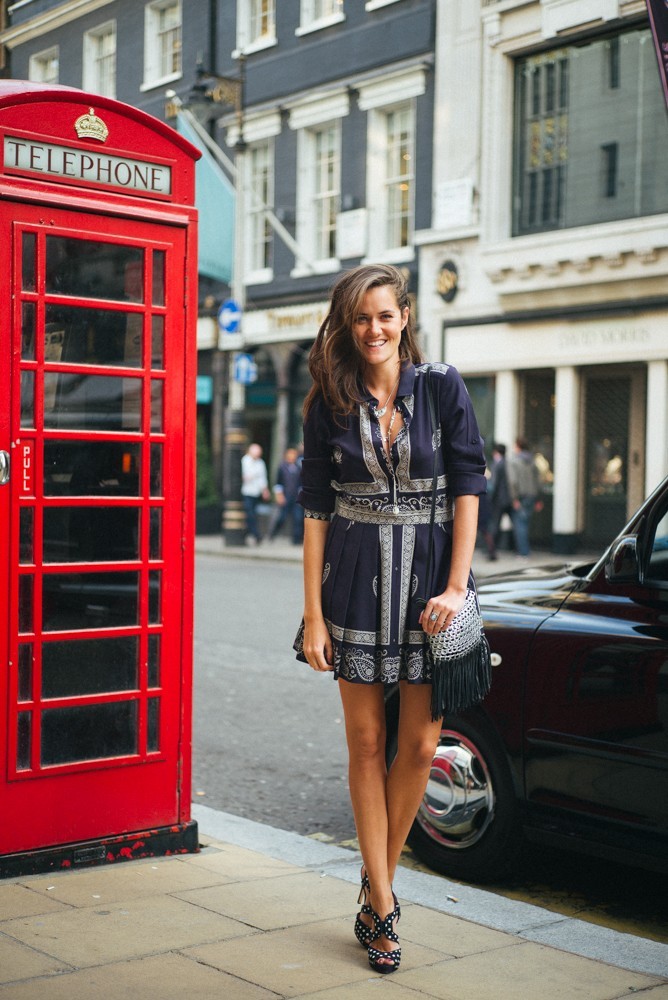 Bandana print dress // Oscar de la Renta shoes (similar) // Bottletop bag
The party slowly trickled in through the doors. We chatted away, snooped through the collection and before we knew it, the place was packed.
Speeches were given.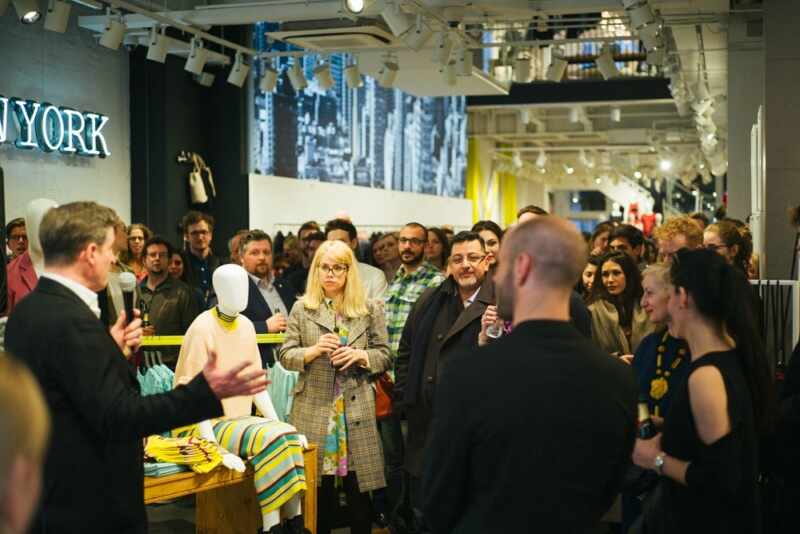 The store stood, spellbound as we heard about the incredible work done by the Bottletop foundation.
Harnessing the power of fashion to tackle Aids/HIV, teenage pregnancy, drug addiction and gender inequality in third world countries.
I met and chatted to magazine editors, designers, actors, models, photographers, but most excitingly… Londoner readers!
Girls and chaps popped by from all over the world for a glass of champagne and a chin wag.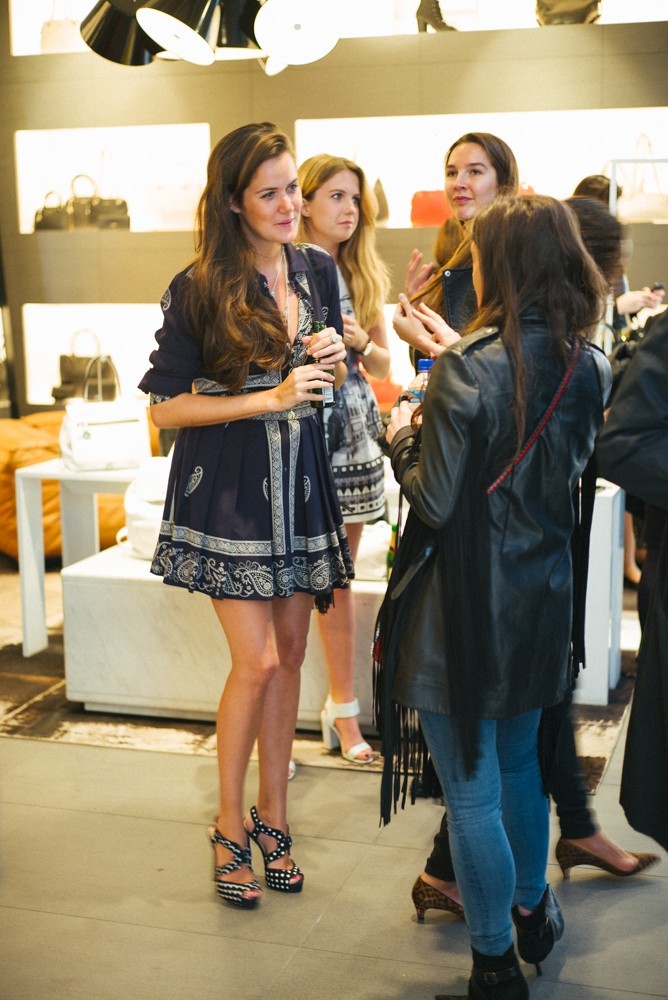 I've said it before, but I'll say it again… this is easily my favourite part of blogging.
To be able to connect, in the real world, with your internet pen pals, the ones who read your adventures and online diary… really is something special.
You already have so much in common, so much to talk about!
Of course, some more familiar faces came along too.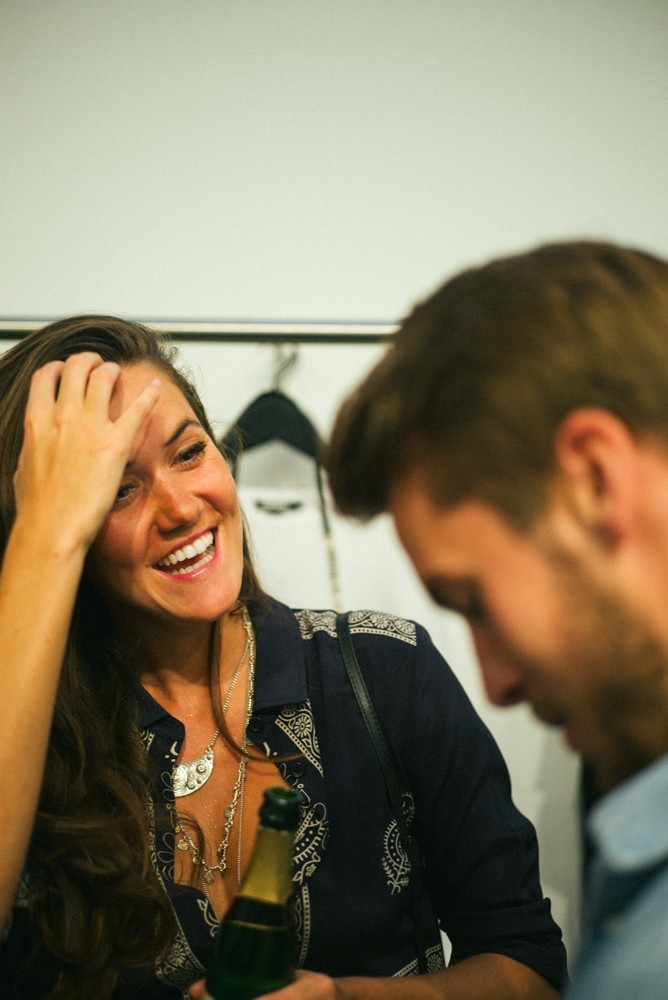 Cam, the founder of Bottletop (below) worked the room and I'm pretty sure he managed to talk to each and every guest.
Thanking them all for the support and for making such a difference in young people's lives, through the foundation.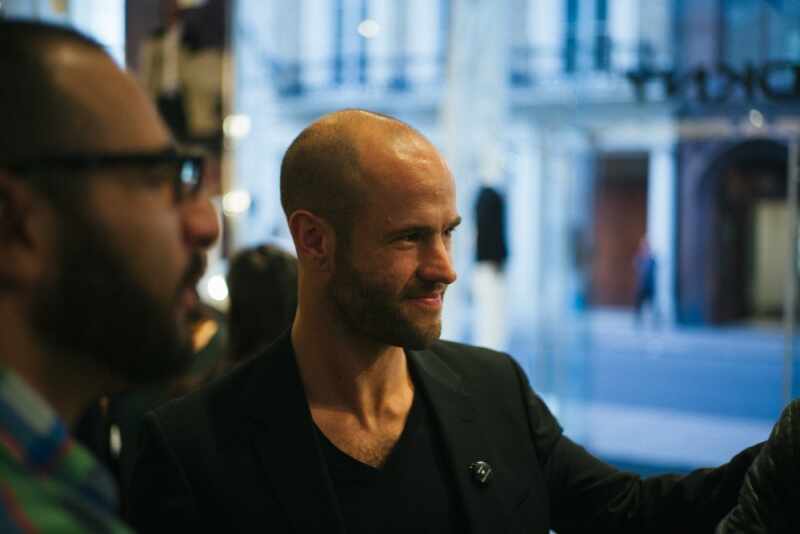 All inspired by his father, Roger (below) who founded Mulberry and set the family fashion wheels in motion.
With the run of the store, we all made ourselves very much at home.
I (sort of) fulfilled my teenage dream of becoming a DKNY model…
The crowd buzzed, chattered and laughed. Mingling, mixing and introducing each other to new groups and cliques.
It was a truly wonderful evening.
I wish I'd been able to take more photos, but I hope this at least gave you a taster of the evening.
Fingers crossed I'll get to host another event soon, and meet more of you. But hell, if you spot me in the supermarket or out and about, do say hello!
After all…
…and human connection is all that really matters, in the end.