I couldn't sleep, so took myself to watch the sunrise over London.
I don't usually suffer with insomnia.
I'm one of those lucky people who leap into bed, lay their head down and am away in the land of nod, drooling away with my mouth wide open before I even know it.
So, during my occasional bouts of sleeplessness, I get pretty distressed. I wake up in the middle of the night. Stare at the ceiling for a while. Will myself back to sleep. Count sheep. Meditate. Grumble. And eventually reach for my laptop.
On one of these nights I whispered (not very quietly) "PSSSST… ARE YOU AWAKE?" to my snoring boyfriend. Weirdly, he woke up! And then couldn't sleep either.
Suddenly I had someone to talk to, so we stayed up for a couple of hours chatting away, wrapped in blankets.
By about 4am we started to get hungry. I wanted a cup of tea and some hot buttered toast, but the cupboards were bare and we'd run out of milk.
"I have an idea! Get dressed!" I said.
We pulled on jumpers and hurtled off along London's dark and empty streets.
"Where are we going?" He said.
"East." Was my mysterious reply (complete with raised eyebrow and mystical hand movements).
We got out of the car and climbed into a Willy Wonka lift, complete with flashing floor.
"This had better not be a nightclub" he said as we hurtled up into the sky.
Sky scrapers sped by and we soon found ourselves on the 40th floor, looking out over the city lights below.
We took our seats in the corner and he was relieved to find it was a restaurant. He'd read about Duck & Waffle on my blog but never been. Thank heavens for us they're open 24/7!
He ordered coffee and I finally got my cuppa.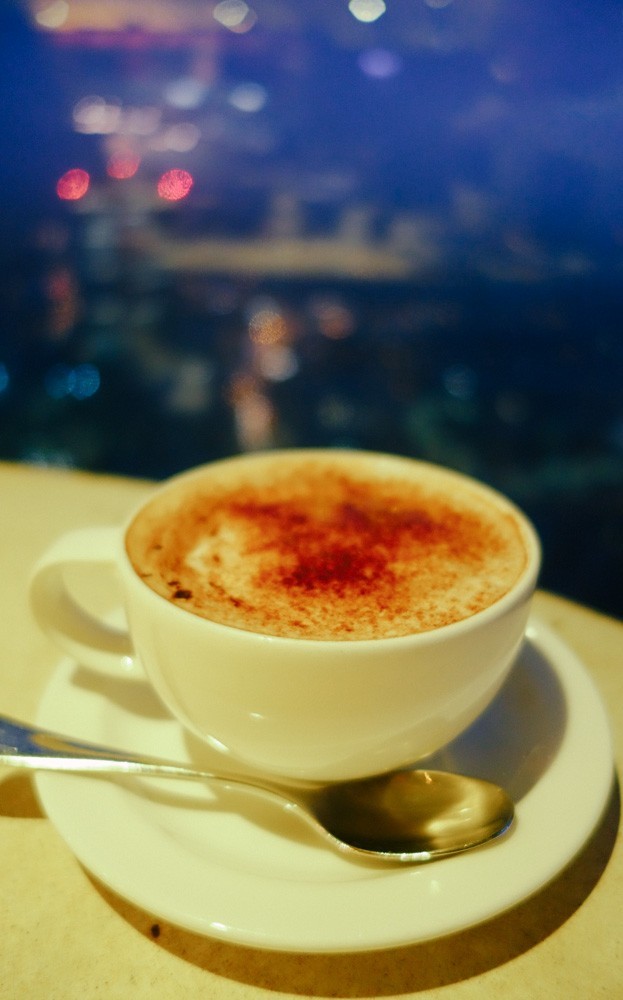 We drank them slowly and lazily as the sun began to rise.
He went for a full English.
(A bit posh for me to be honest, I think I a full English should be a filthy affair… not carefully placed pieces on a plate.)
But I was particularly pleased with my duck egg en cocotte.
Egg, wild mushrooms, gruyère and truffle, all melted into a skillet with a side of soldiers.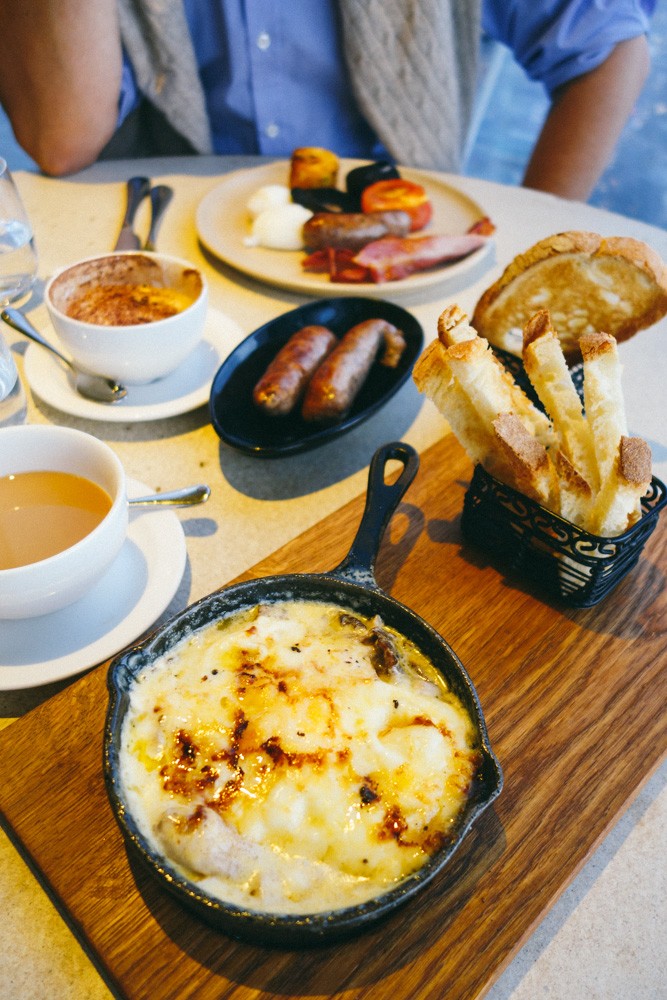 Just what the doctor ordered!
With a pretty good view, too.
In the name of midnight feasting, we ordered an ox cheek Benedict to share.
Two perfectly runny eggs piled onto a generous stack of slow cooked ox cheek, all topped with hollandaise and siriacha.
One of the best breakfasts I've tasted in a while!
After breakfast we sat with a few more pots of tea and waited for the morning mists to clear.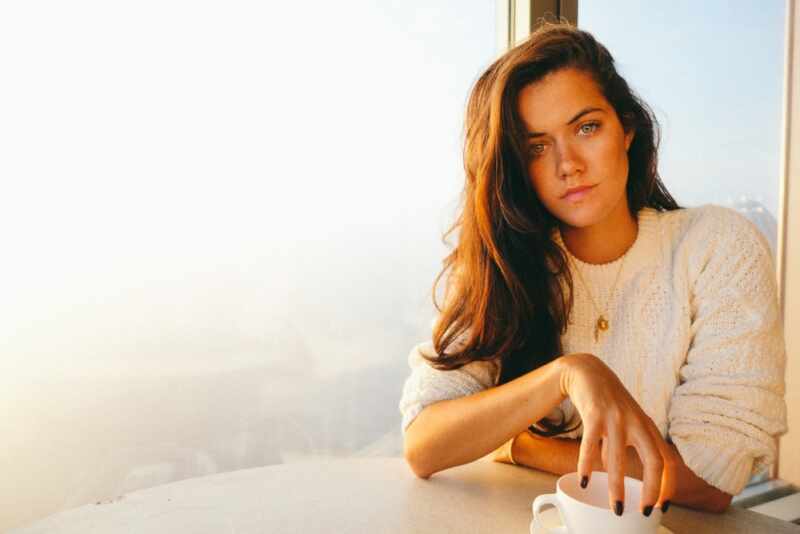 Topshop jumper // Silver May acorn
By the time we headed back down to earth, the rest of London was setting off for work.
And once we got home, it all felt like a bit of a dream anyway.