To "bumble" is to wander around, mosey, mooch, slowly meander and enjoy a nice, easy pace.
The Italians have "dolce far niente" (the sweetness of doing nothing), and us Londoners? Well, we have bumbling.
London is deliciously deserted.
It's almost August so the city has been abandoned, everyone's hot-footed it to the beach and left the playground empty.
Which is excellent news for us bumblers.
Especially in this heatwave.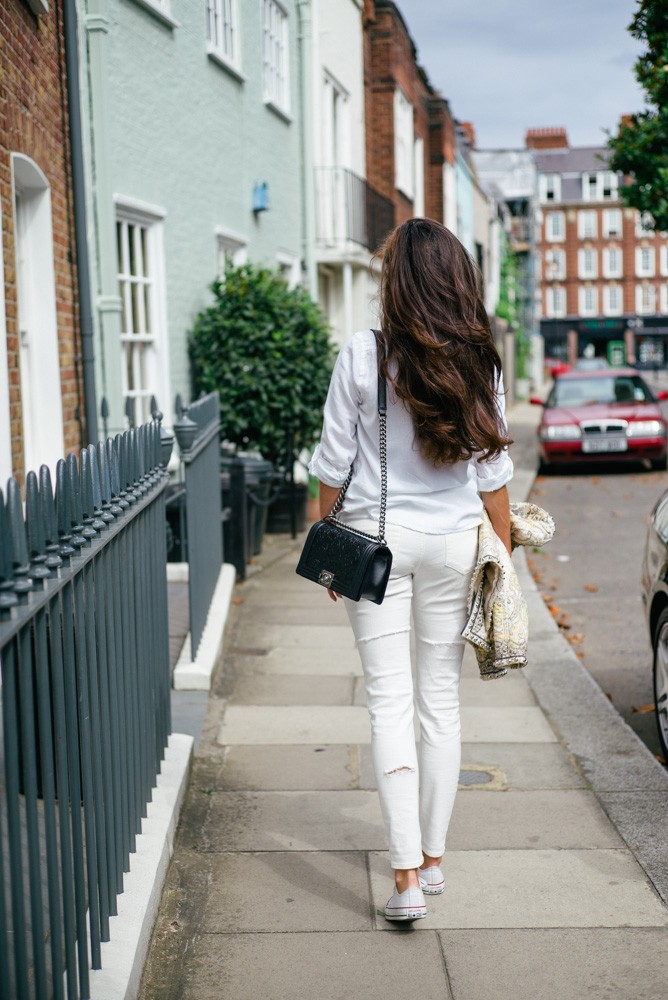 Although the heat does seem to have hatched some terrifying works at the Saatchi Gallery!
Things got a little bit creepy for a moment, but don't worry.
In this outfit everything was all white.
(Sorrrryyy, you know I couldn't resist that one!)
Asos jeans (adapted with bread knife) // Cotton shirt // White Converse
Isabel Marant jacket (80% off)
Chanel Boy Bag // Tom Ford sunnies // Silver May necklace
[iframe frameborder="0″ height="120px" scrolling="no" src="http://currentlyobsessed.me/api/v1/get_widget?wid=29&blog=The%2BLondoner&product_ids=n_12295790,n_7187918,n_10741822,n_9404794,n_12229723&rows=1&cols=5&brand=1&price=0&hover=1″ width="600px"]
After a little snoop around Chelsea, I headed off to St Pancras to meet the girls for a Sunday catch up session.
The Gilbert Scott insisted we come down to try their new cocktail terrace (full title – Moët Ice Imperial Summer Terrace, which is rather fancy!), and in this heat, how could we refuse?
*Cough* Err… scones help when it's hot too, y'know.
Clotted cream?
Also an excellent coolant.
Try it some time!
I caught up with Lucy and Anna to discuss all things tech, blogging, fashion… and of course a little about dates, the men in our lives and our wayward girlfriends.
We spent a good few hours chuckling and cackling away like three old women. Piling cream and jam onto our scones and devouring them with little to no grace whatsoever!
Before slurping down a few more options from the cocktail menu.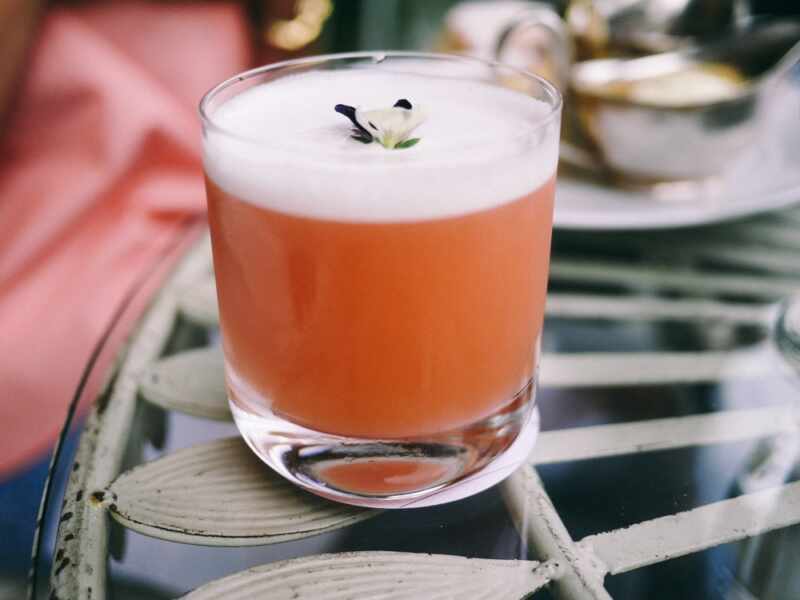 Finally, as the sky turned a beautiful shade of pink, we said our goodbyes and headed back to our corners of London.
Feeling very full, really quite fat and a little bit tipsy.
Just how every Sunday bumble should end, in my book.