Having spent the day soaking up the sunshine and atmosphere in hospitality and Stewards enclosures, we were ready for a little more human interaction.
We jumped on a boat and sailed over the river to River Feast.
A little collection of great British food 'n' drink slingers, but most importantly a bar that serves our cracking cocktails in watering cans!
Using all of our favourite ingredients!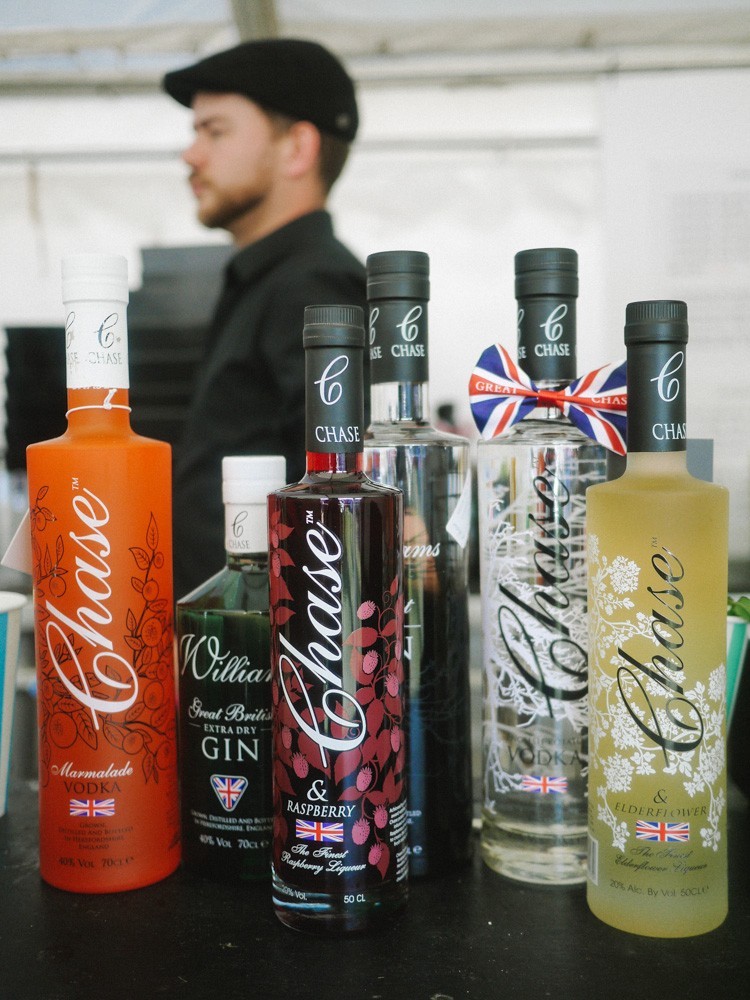 (It's a Chase bar, and you already know I'm obsessed with their elderflower offering.)
We happily took our sloshing can over to a nice shady area to enjoy.
Let's be honest, there's really no way to remain ladylike when slurping from a bucket!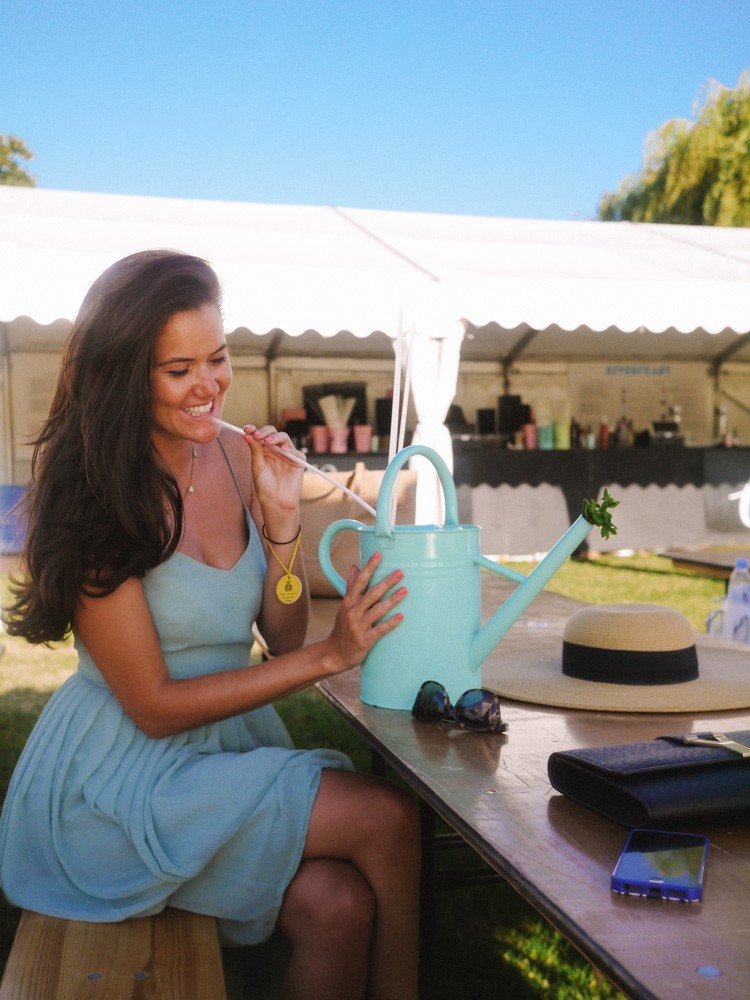 So we just got stuck in!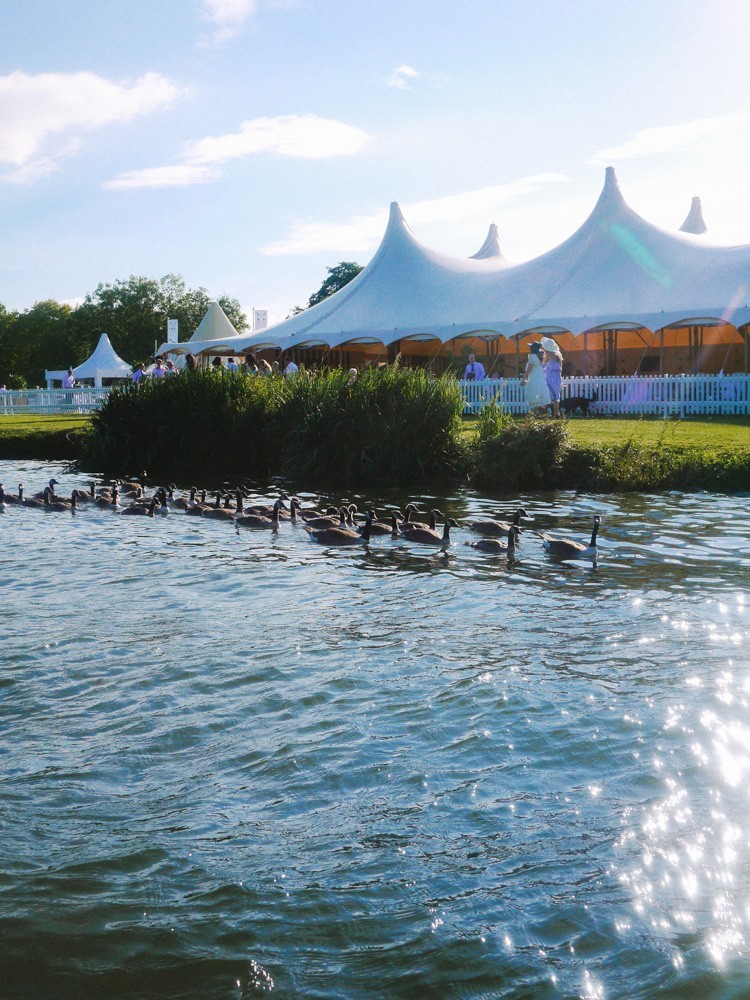 As the sun started to creep away, we decided it was high time we balanced out a few of our cocktails with some supper.
And where better than a supper club with a view like this?
Lanson pulled out all the stops… well, corks! And made it an evening to remember.
Kicking off with beautiful smoked salmon, creme fraiche, home baked cornbread, English caviar & watercress.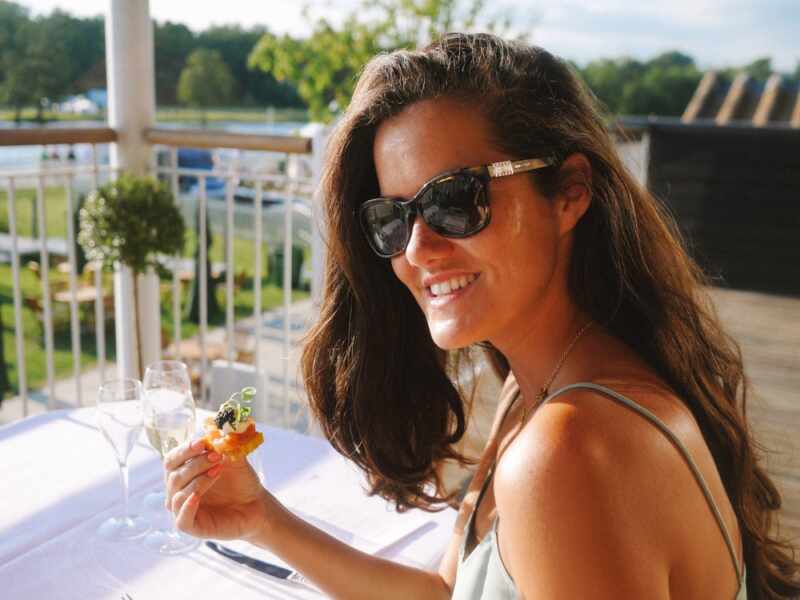 Quickly chased by another bottle of bubbly.
(You try a new one with each course.)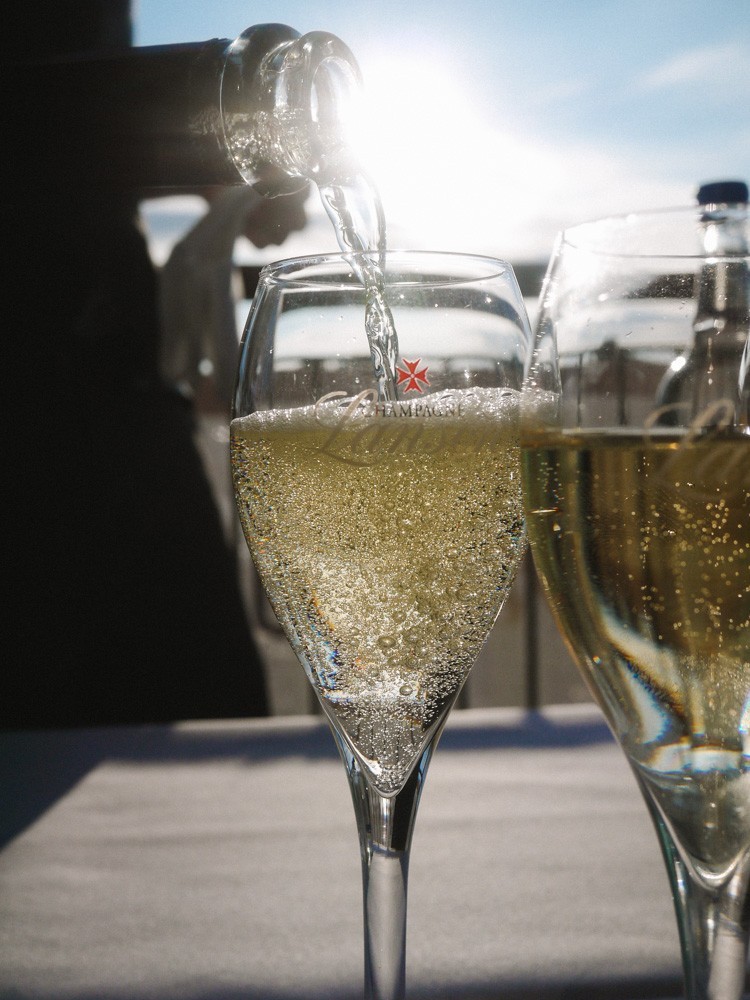 I have to admit… I've never been a big fan of Lanson champagne.
But I have to concede that the blanc de blancs was excellent.
It completely blew away my misconceptions about the house and went wonderfully with the seared mackerel & gooseberry.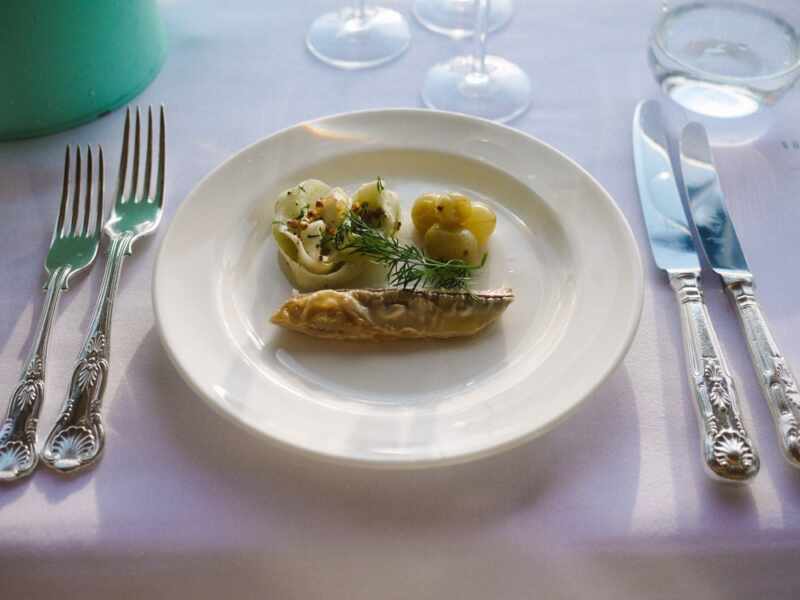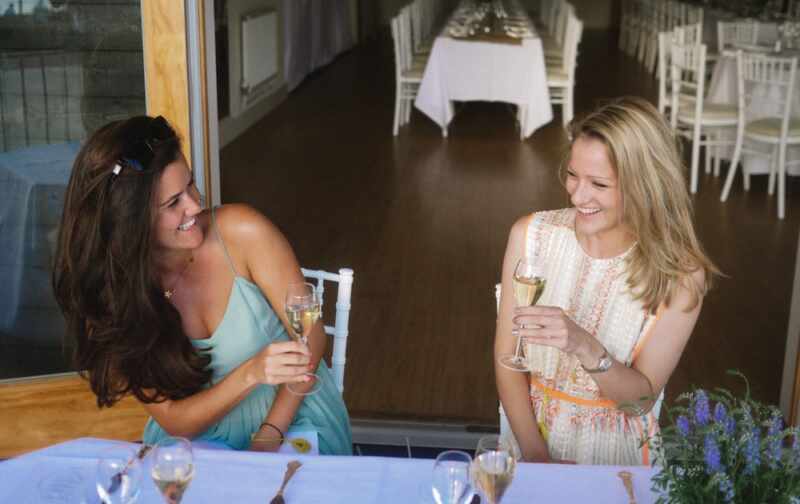 [iframe frameborder="0″ height="120px" scrolling="no" src="http://currentlyobsessed.me/api/v1/get_widget?wid=29&blog=The%2BLondoner&product_ids=n_11051630,n_11496042,n_11596246,n_11501878,n_10741906&rows=1&cols=5&brand=1&price=0&hover=1″ width="600px"]
We sipped Lanson rosé with guinea fowl stuffed with spelt, pancetta and leek with summer vegetable salad.
By the time pudding emerged we had quite a collection of glasses!
Lemon posset with pistachio shortbread.
I'm absolutely giving this one a whirl at home!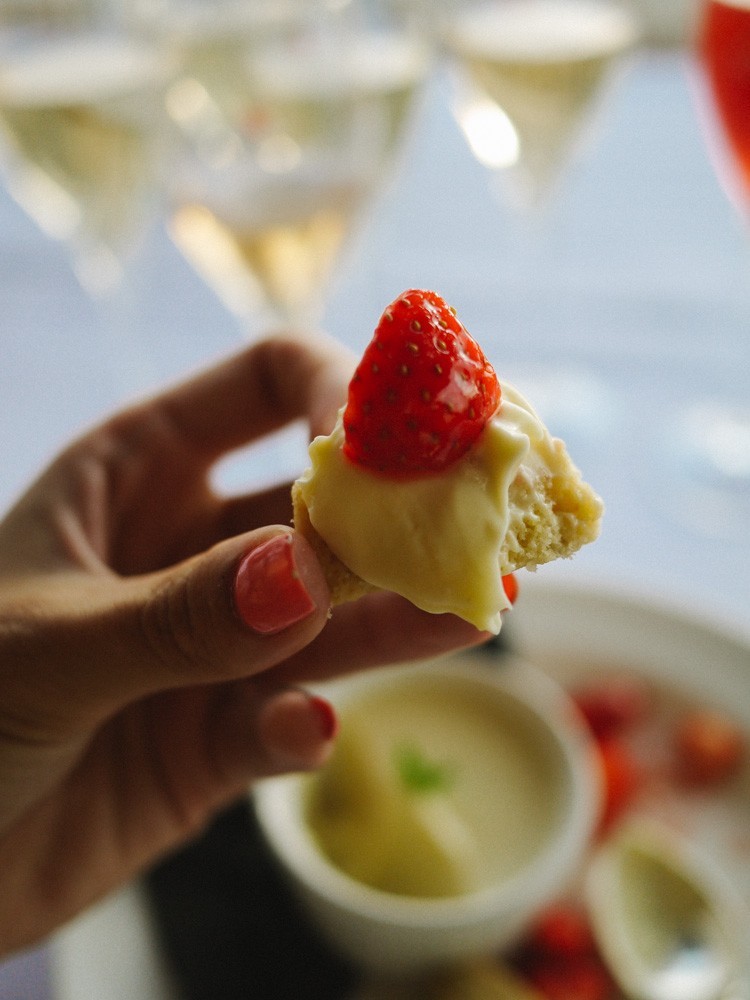 We watched the most romantic of all sunsets with our watering can and a few salted truffles.
Not quiiiite as good as my Chocolate Salty Balls… but still pretty good!
All that food deserves a serious, sporting workout.
So we grabbed our paddles and headed, not to the river, but to "The Club"… to play table tennis.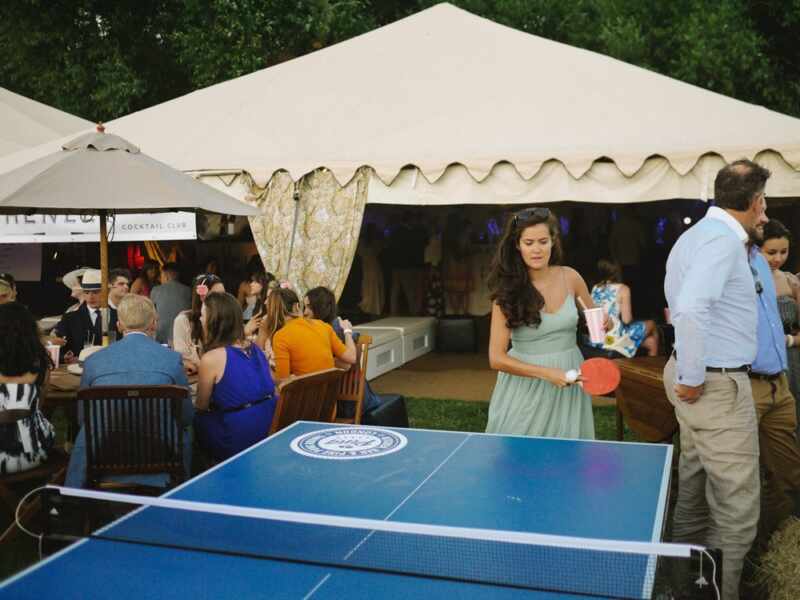 A furious game with boys in bright trousers.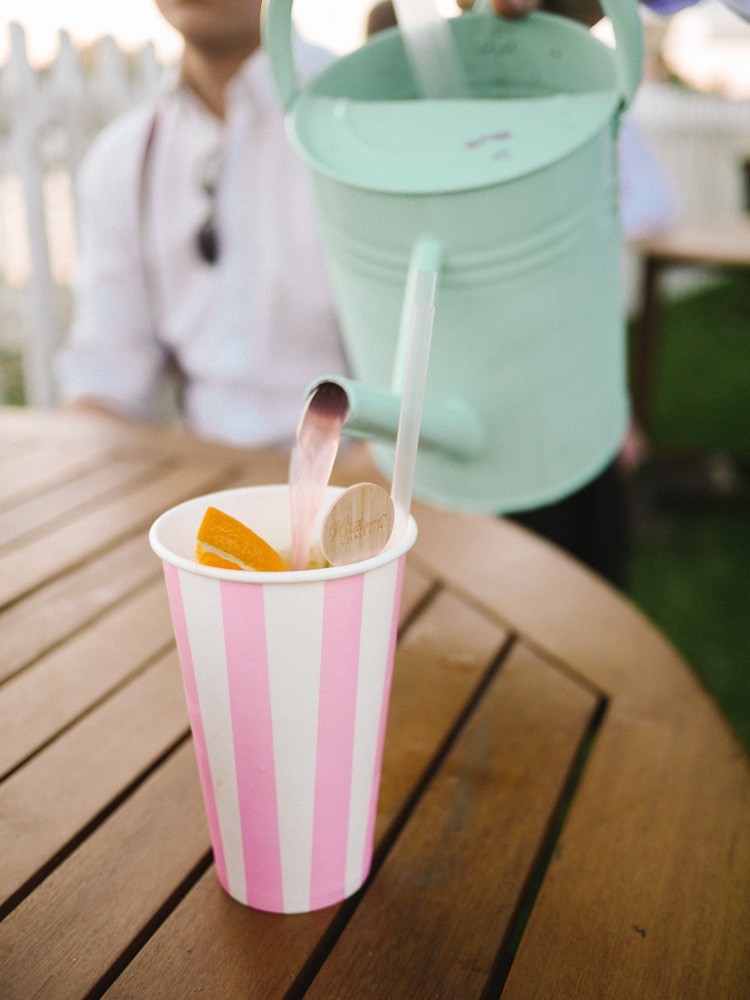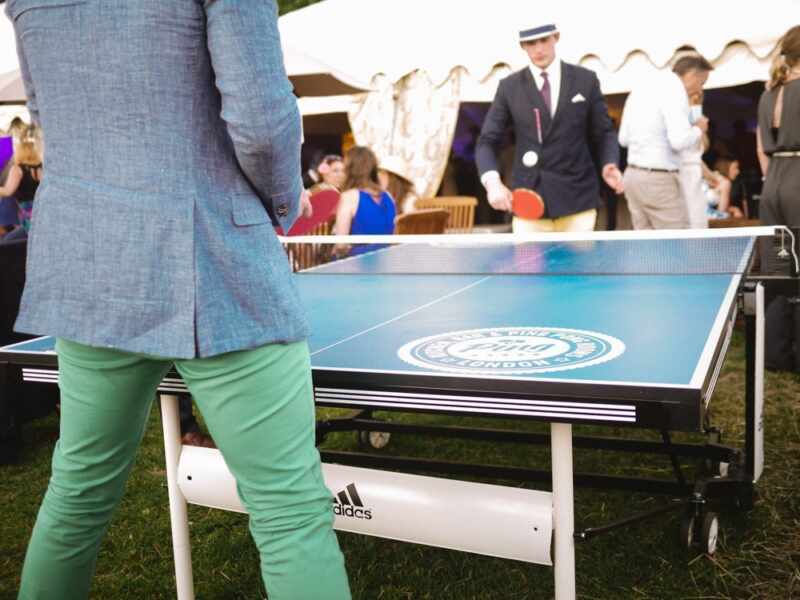 A truly scrumptious evening (yes, I've been waiting to say that since falling in love with that car!)