Courgette noodles, or zucchini noodles depending on where you're from, are happily taking the world by storm.
I was introduced to them at a little vegan restaurant in Notting Hill and have become utterly obsessed.
Although it feels like you're enjoying a big bowl of pasta, they have a delightful crunch and don't leave you with the heavy "ooof" feeling that wheat pasta gives you.
They require absolutely no cooking so retain every bit of their goodness (and they're sinfully easy, too).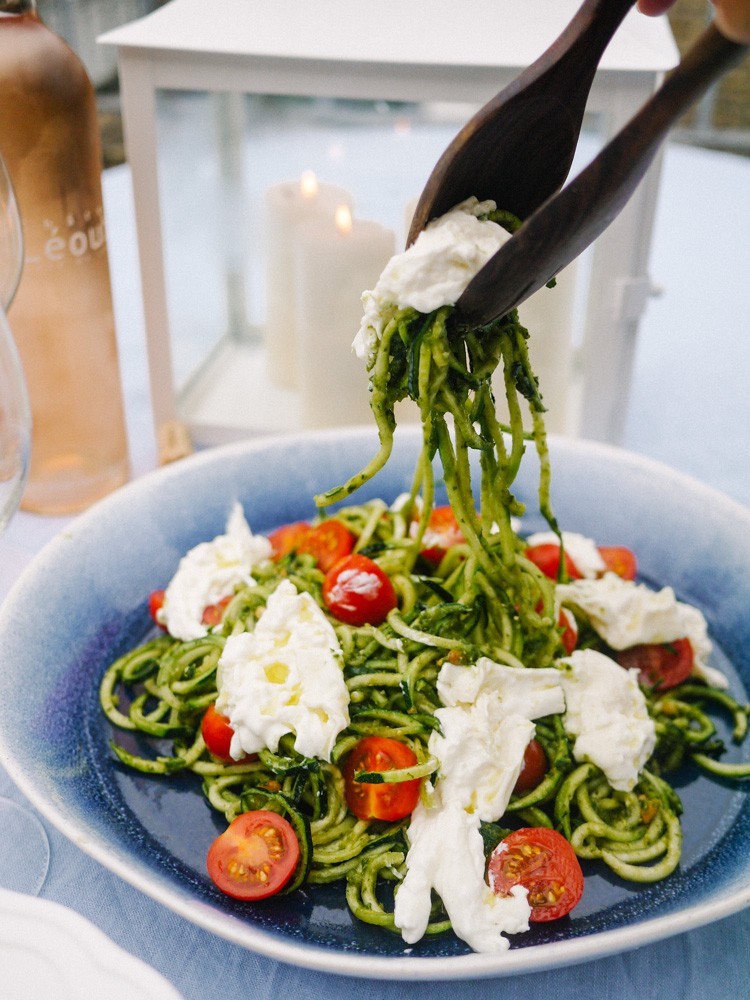 This time I knocked a platter up for Valentina & PJ with pesto, hand torn burrata and cherry tomatoes.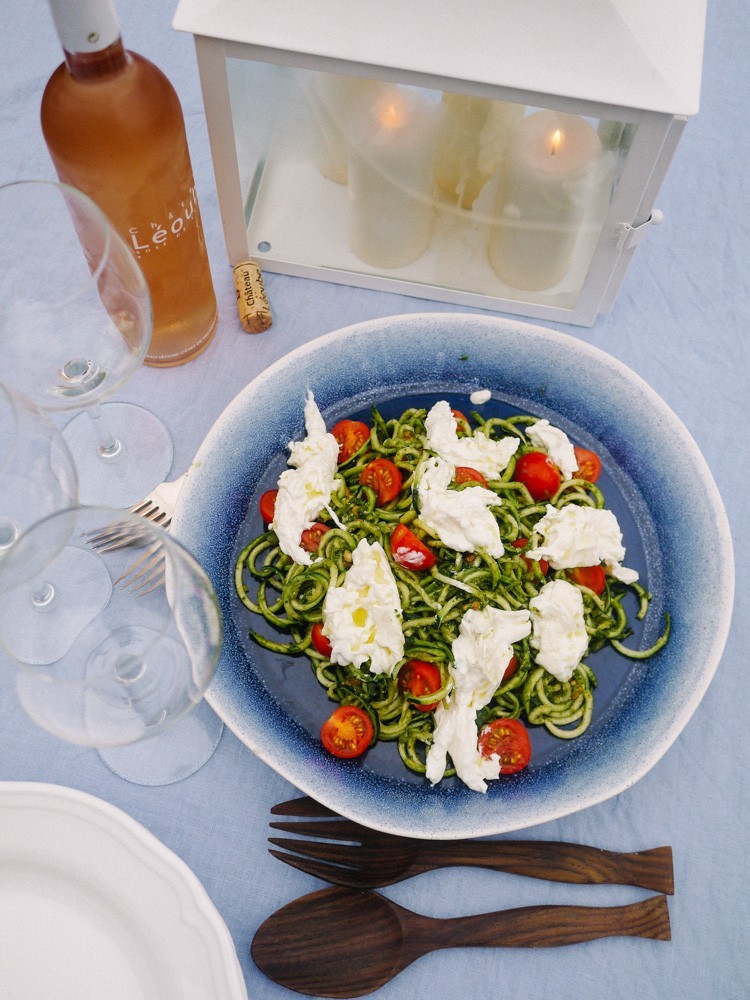 Cor, that burrata really deserves a close up, doesn't it?
Burrata (incase you haven't tried it) is a sort of cross between mozzarella and cream. The mozzarella and cream are all encased within a case made of MORE mozzarella (it's a very cheesy affair).
Ok, enough oggling.
Let's get down to business!
To serve 2-3 people you'll need:
3 courgettes
Handful of cherry tomatoes
1 ball of burrata (the world's greatest cheese)
Pesto: Big handful of fresh basil, 1 clove garlic, small handful of toasted pine nuts, handful fresh parmesan cheese (grated), olive oil, lemon juice, salt, pepper.
Oh, you'll need a spiralizer too (I use this one).
Start by spiralizing your courgettes, or just use a veg peeler to cut into ribbons.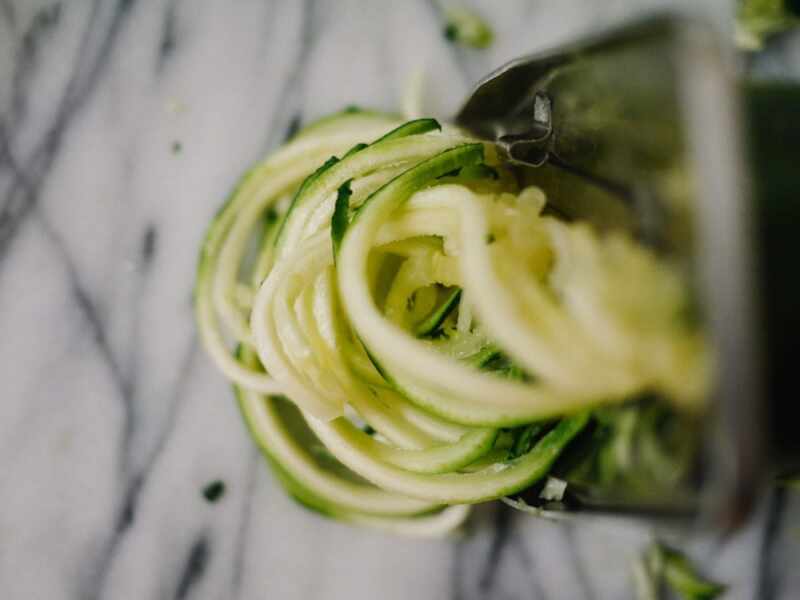 Throw all of your pesto ingredients into a blender until you have a glorious, green gunge.
Toss in a couple of extra pine nuts if you like.
Dollop a couple of big spoonfuls onto your noodles.
Toss them by hand, a spoon will just get tangled and ruin your lovely ribbons.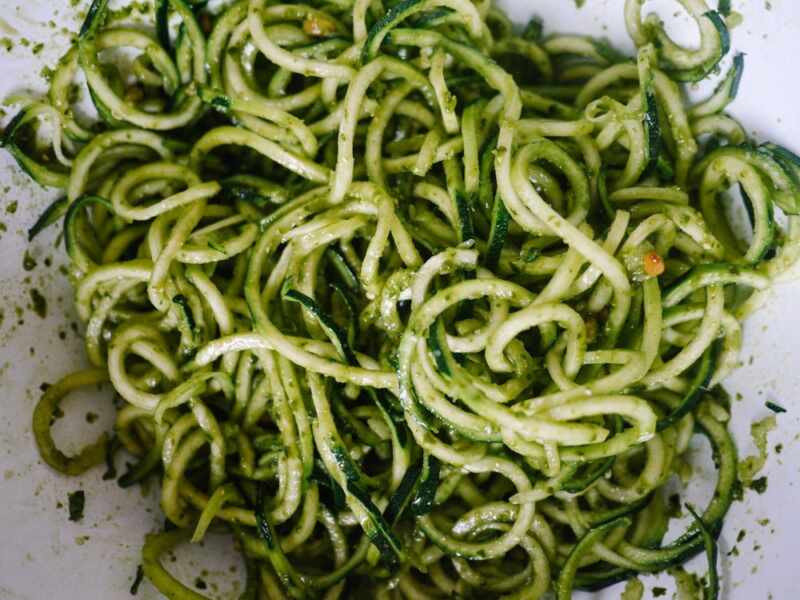 Pile onto your serving plate.
Smatter with tomatoes.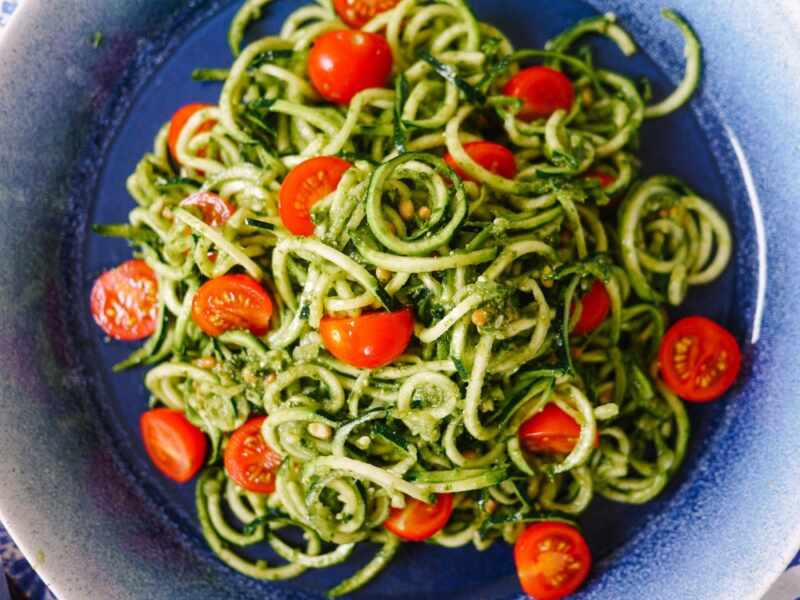 Unwrap your burrata.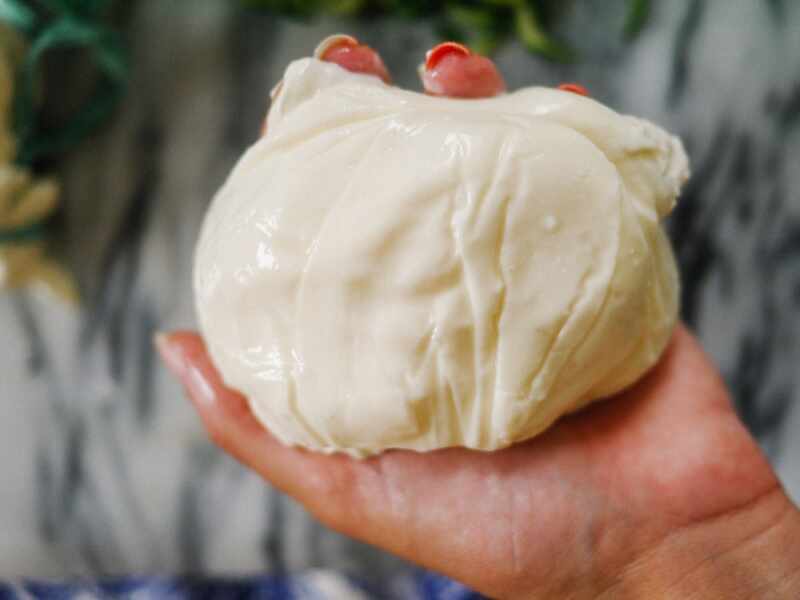 When you rip it open the burrata oozes and melts.
Tear it up and drop here and there.
Drizzle the whole shebang with a little olive oil and serve.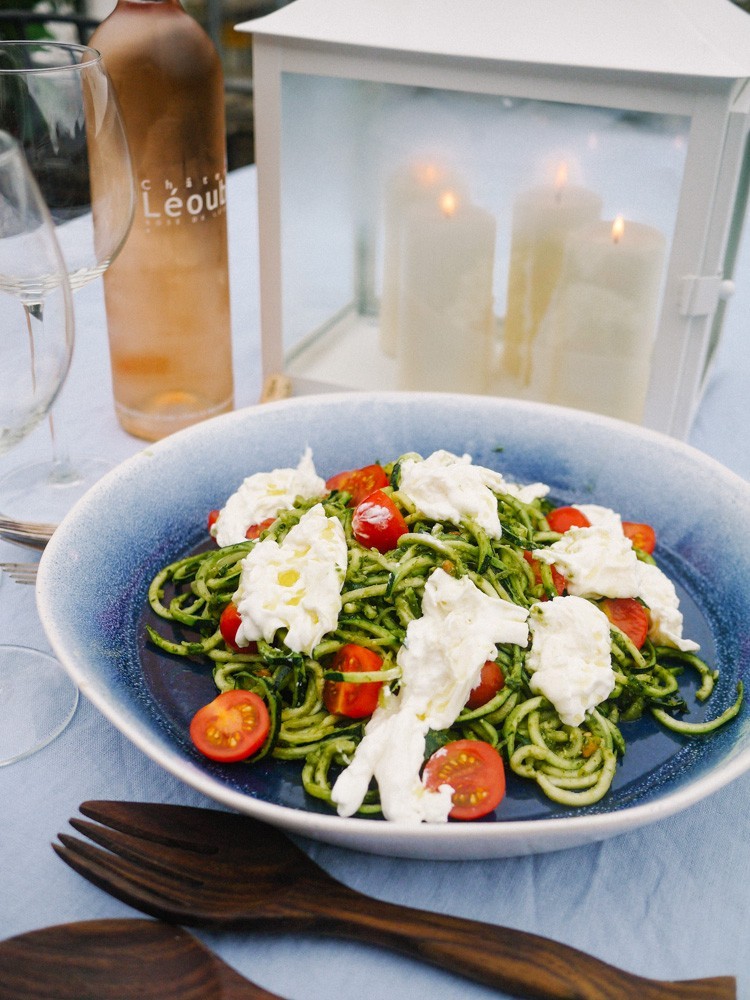 [iframe frameborder="0″ height="120px" scrolling="no" src="http://currentlyobsessed.me/api/v1/get_widget?wid=29&blog=The%2BLondoner&product_ids=4c6daa2a169e57dd96e491547b321172,c6b101440c9fb5624bfe758590b9d787,473f4c3631fc9a2365ec6b731956bf5d,4c13853d58ad8786b422b174fbb3b01d,8f89b3c3d01c973c82db201acec04c78,2b9cce5b3a18367514eab0e68c372ec5&rows=1&cols=5&brand=1&price=0&hover=1″ width="600px"]
[iframe frameborder="0″ height="120px" scrolling="no" src="http://currentlyobsessed.me/api/v1/get_widget?wid=29&blog=The%2BLondoner&product_ids=n_11426054,n_11426094&rows=1&cols=2&brand=1&price=0&hover=1″ width="270px"]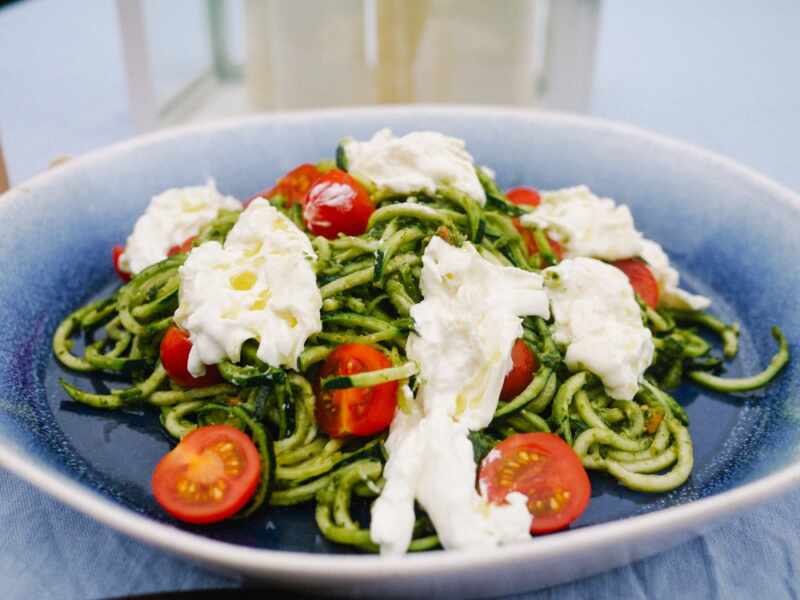 We enjoyed ours outside on the terrace with a chilled bottle of rosé (Chateau Leoube).
The perfect midsummer supper.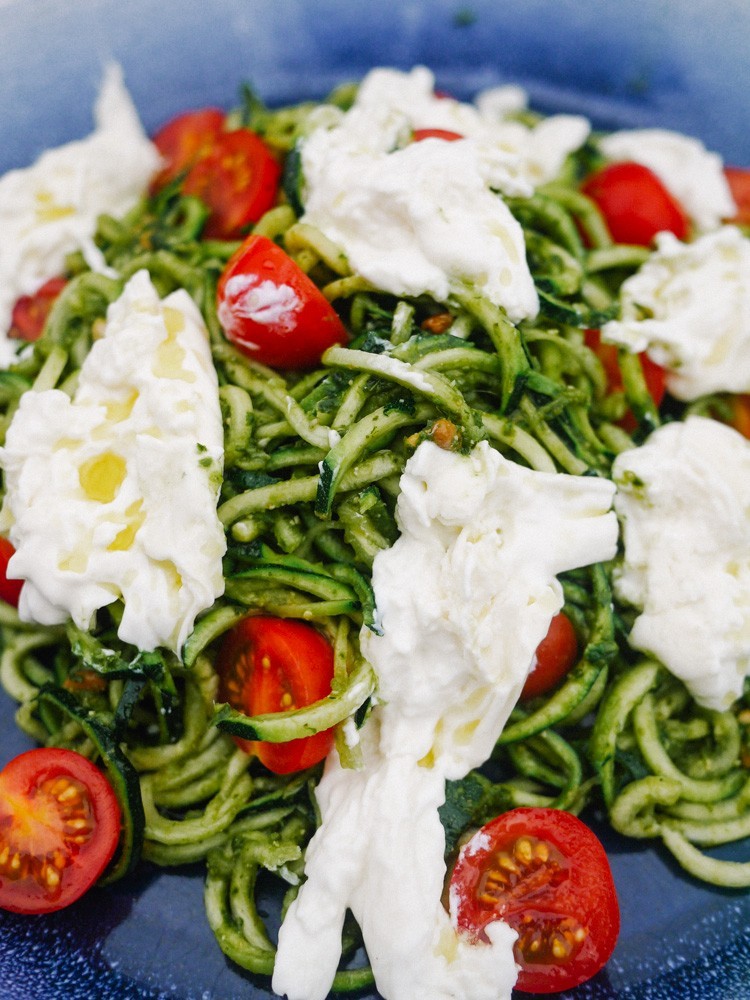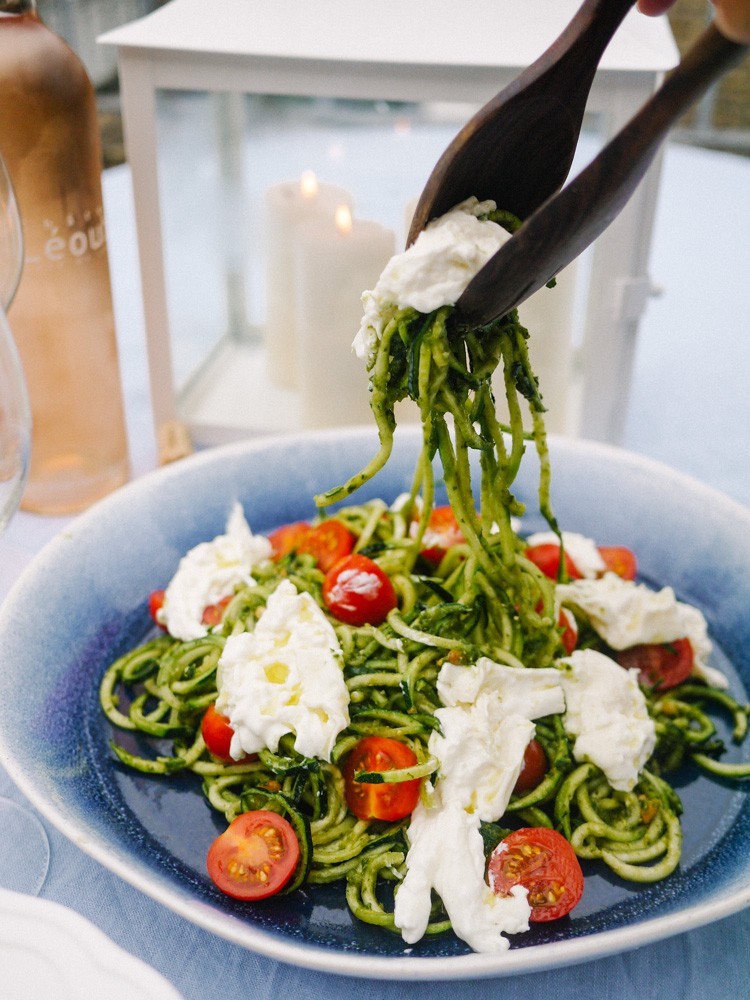 This dish is a superb source of vit A, vit C, potassium (which is brilliant for your organs, immune system and even your happiness!), it's packed with antioxidants, it's good for your digestion and a real cracker for clear skin, strong nails and glossy hair.
Just try and get everything as fresh as possible, so you get as many nutrients as you can. If you're lucky enough to have courgettes growing in the garden then you are going to LOVE this!
Go on, give Coodles a go and tell me what you think. Tag me (@rosielondoner) in your captions on Instagram and I'll come on over for a peroosal of your Coodles!