I should probably start this post by explaining that I hate zoos.
I understand that there are exceptions and that many zoos help animals thrive and breed, but as a general rule I find them really, really depressing.
Seeing all those forlorn eyes gazing at you through cages while children shriek, dribble ice-cream and poke fingers…
I seem to lack the puzzle piece everyone else has that allows them to enjoy the wonder & excitement of being so close to nature. I only feel guilt.
I was desperate to do animal-y things in Thailand when I arrived. I wanted to meet elephants, but not unless it was humane… we couldn't find anywhere that fitted the bill.
I read that you could cuddle up to tigers (my favourite animal for as long as I can remember)… but they're kept in cages and apparently drugged to keep them docile.
There was one place that seemed to tick all my boxes though. A monkey temple, up at the top of the island.
It' s Buddhist temple in a cave, with a huge reclining Buddha, where wild monkeys just choose to hang out. It sounded too good to be true!
The entrance to the cave is guarded by a huge, leafy Bodhi tree.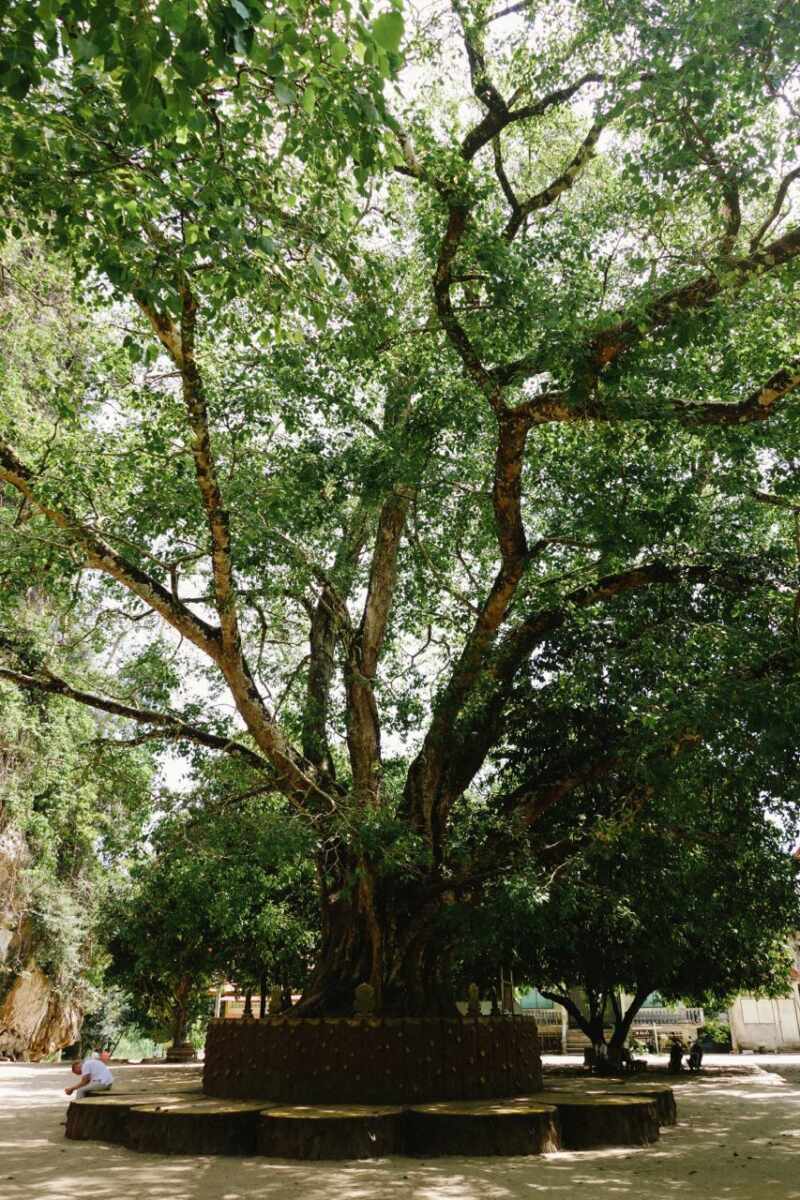 And a gateway with intricate carvings in blue, red and gold.
As you walk into the cave you quickly lose the sound of the chirping crickets and the embrace of the roasting sun.
Inside it's cool, musty and almost silent, but for the beating of bat wings and the occasional squeak over head.
You're greeted by carved idols in sashes.
And finally, the glorious, golden Buddha.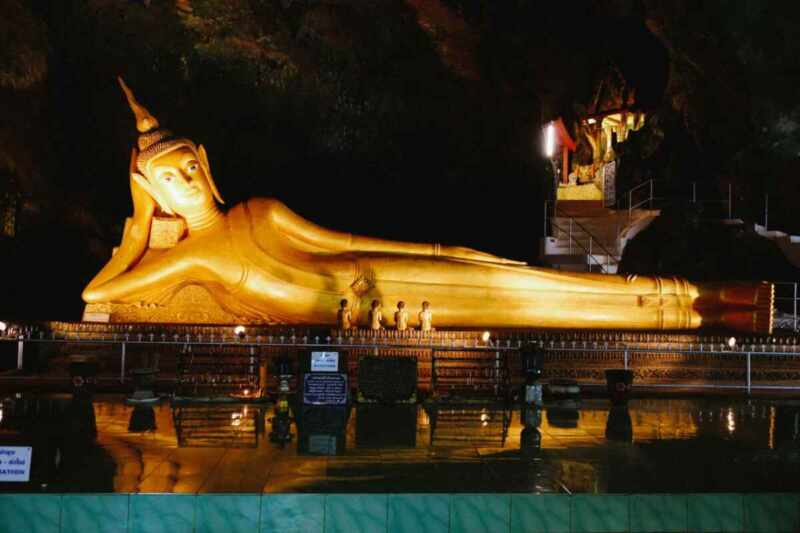 As you go further into the cave you notice more & more sculptures and shrines.
The smell of incense and wax starts to overpower the smell of the cold rock and there's a divine peacefulness about it.
In an island overrun by tourists, this oasis of calm remains almost untouched.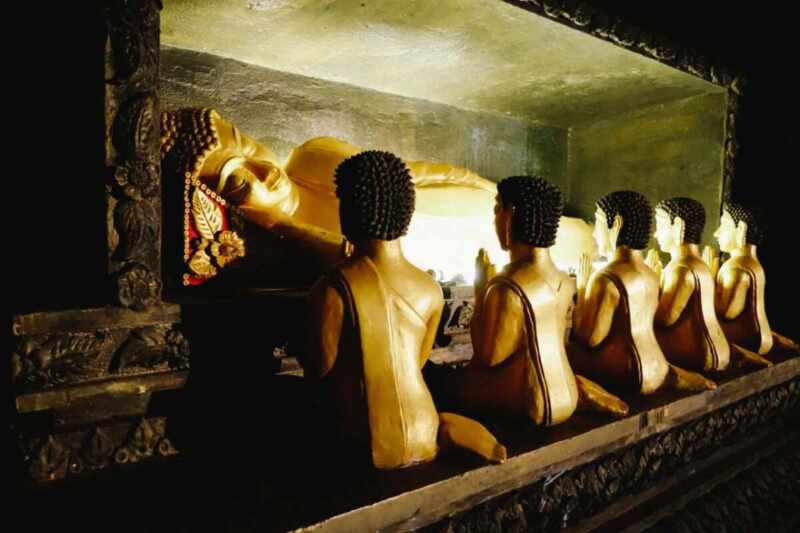 If you walk to the back of the cave and up, you'll reach daylight, if only for a moment.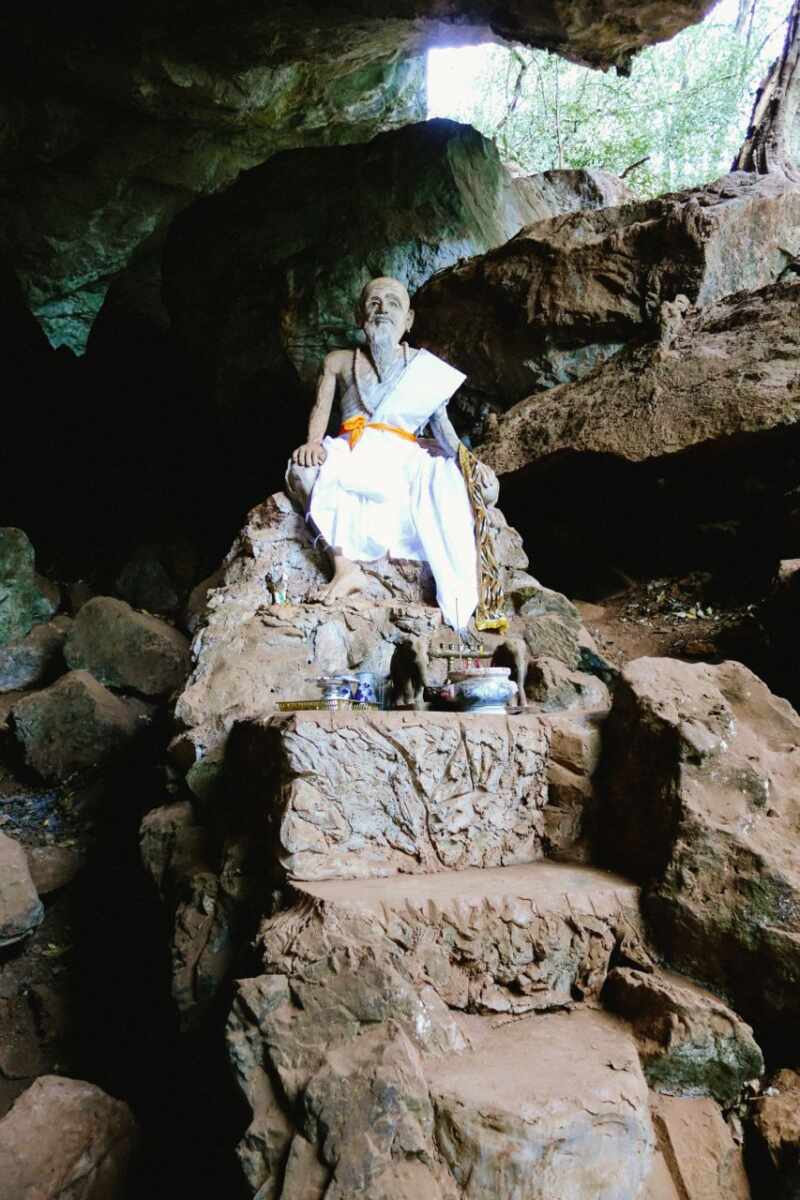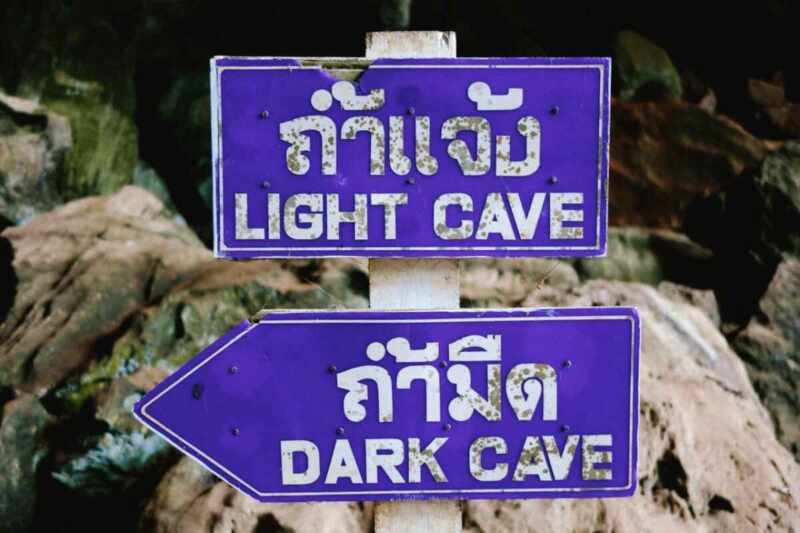 Keep on going and you'll climb deeper into the earth.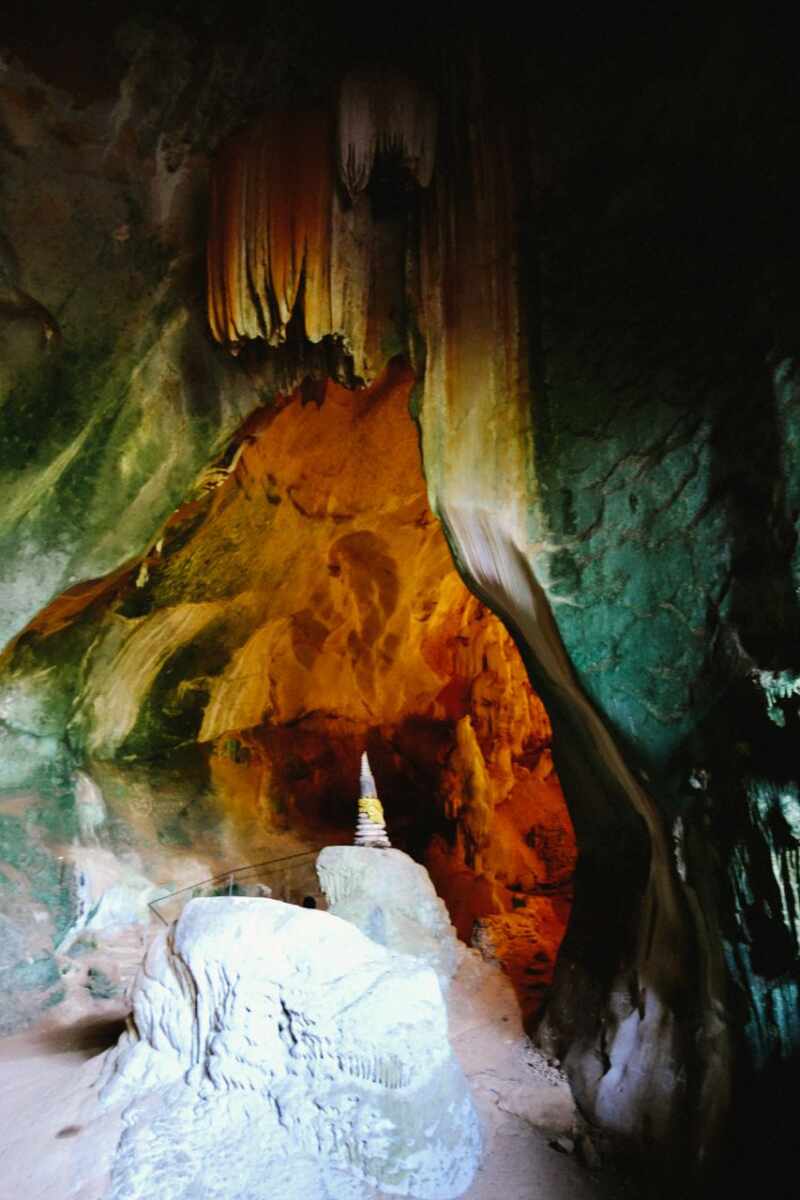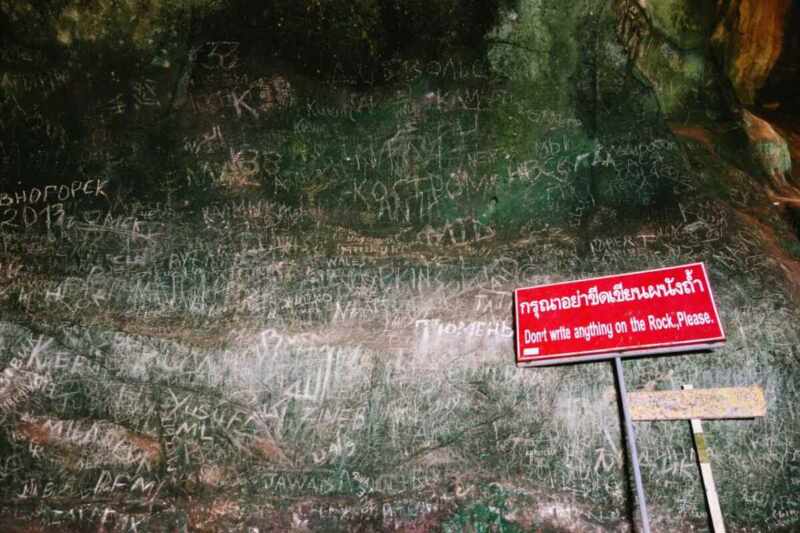 Health and safety warriors have yet to close their grasp on these parts so you can clamber around unchecked.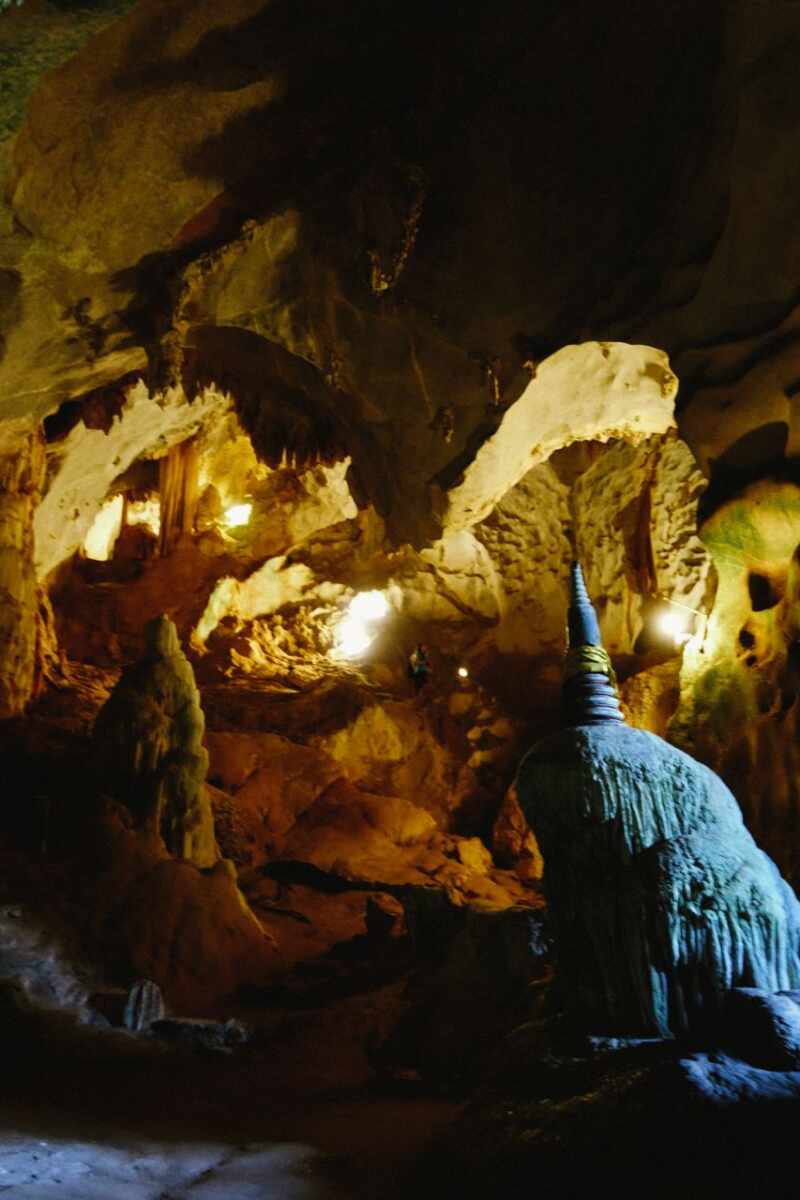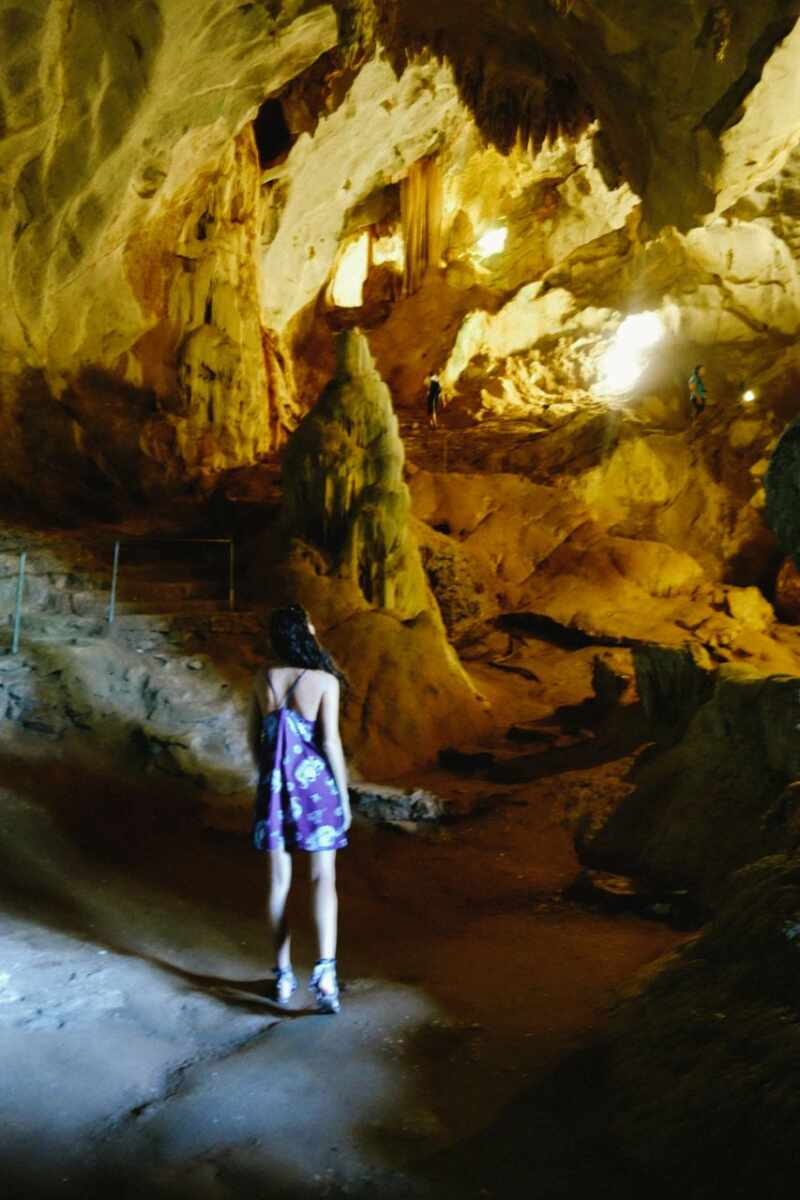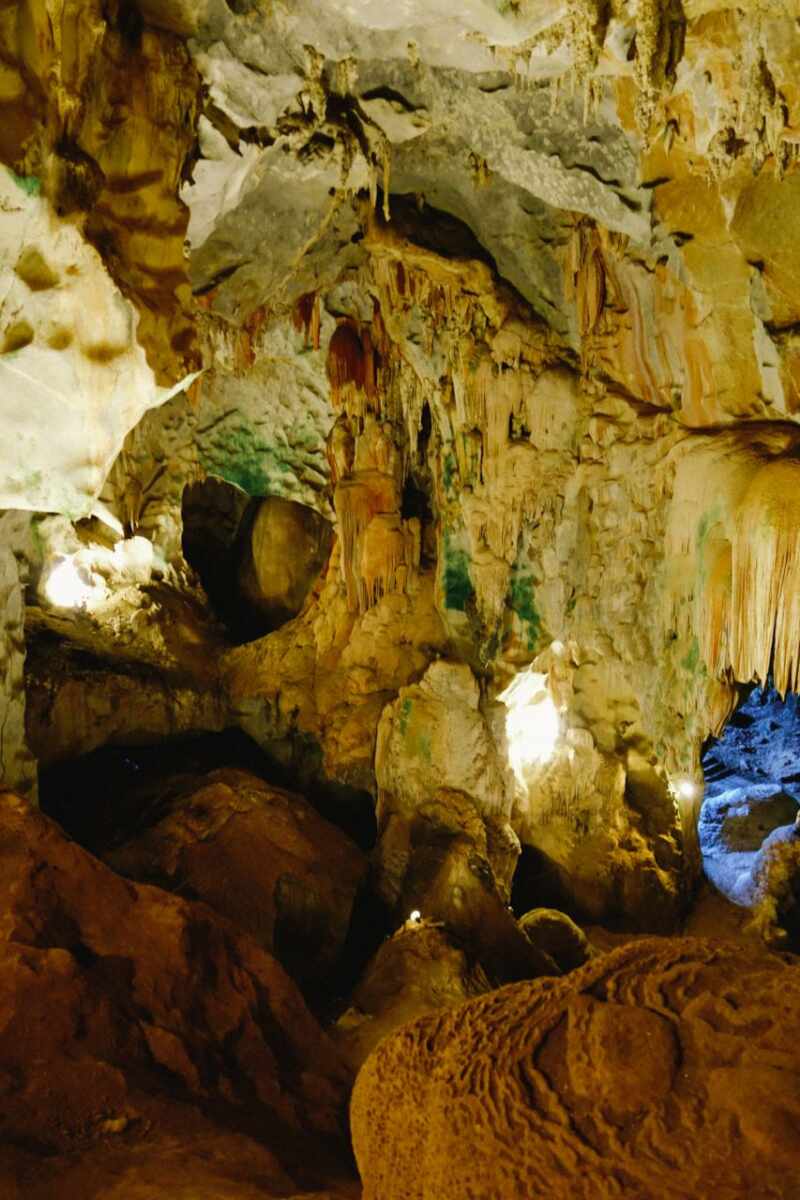 We climbed to the very top of the final cave.
Sat and swung our legs over the edge. Quietly appreciating the experience and thanking our own gods.
Before climbing down in search of monkeys.
Who were politely ready and waiting for us!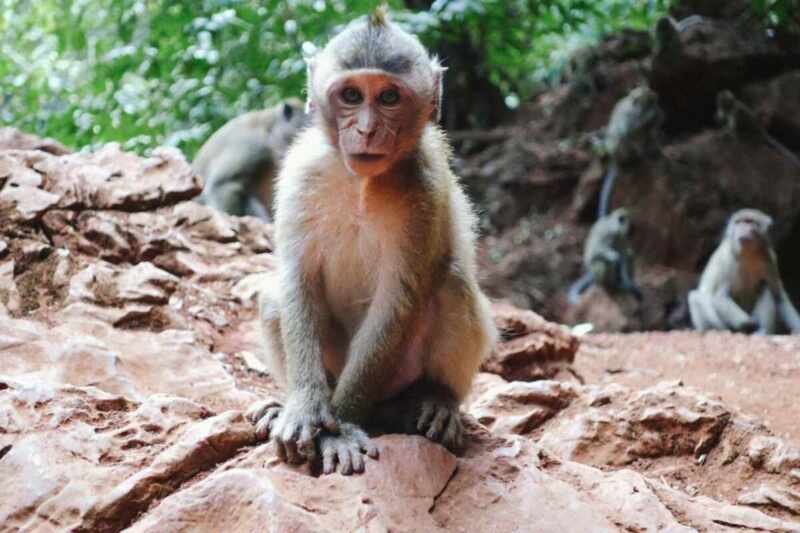 This little chap asked if I happened to have any nuts or bananas, so we popped outside to buy some.
We bought a big bunch and shared them with our new friends.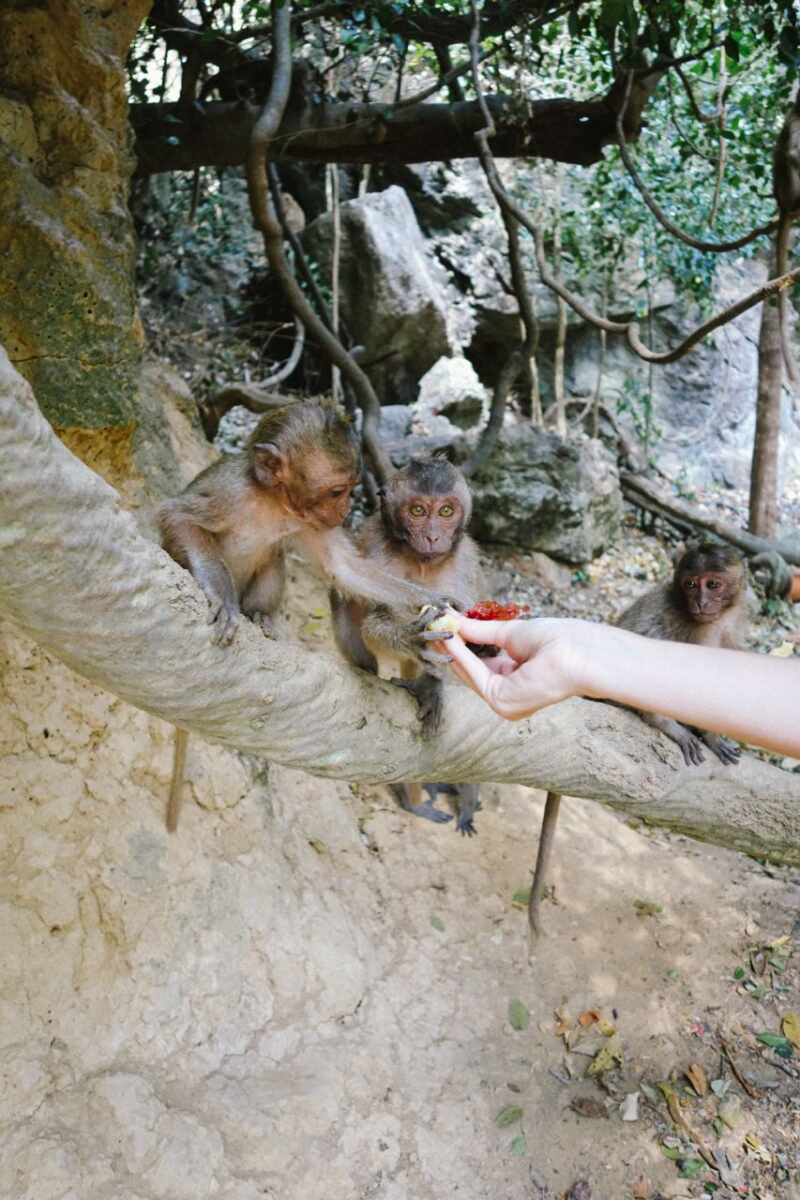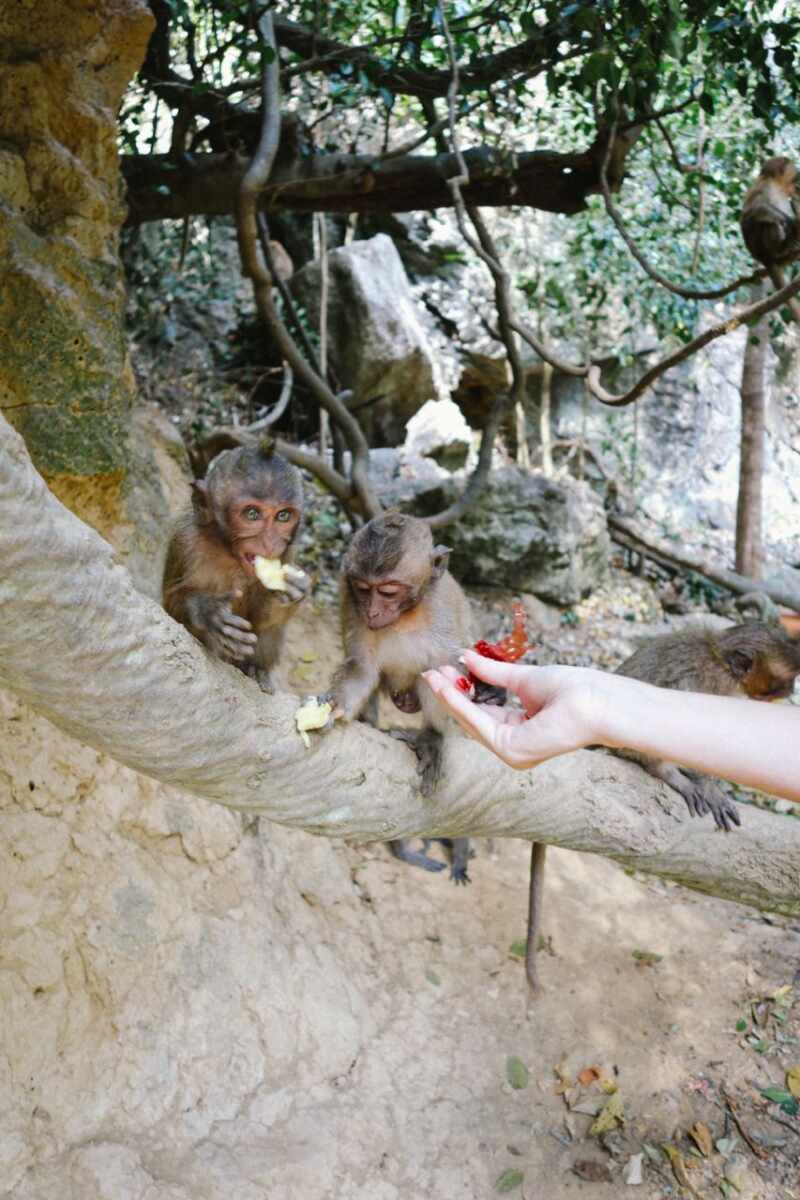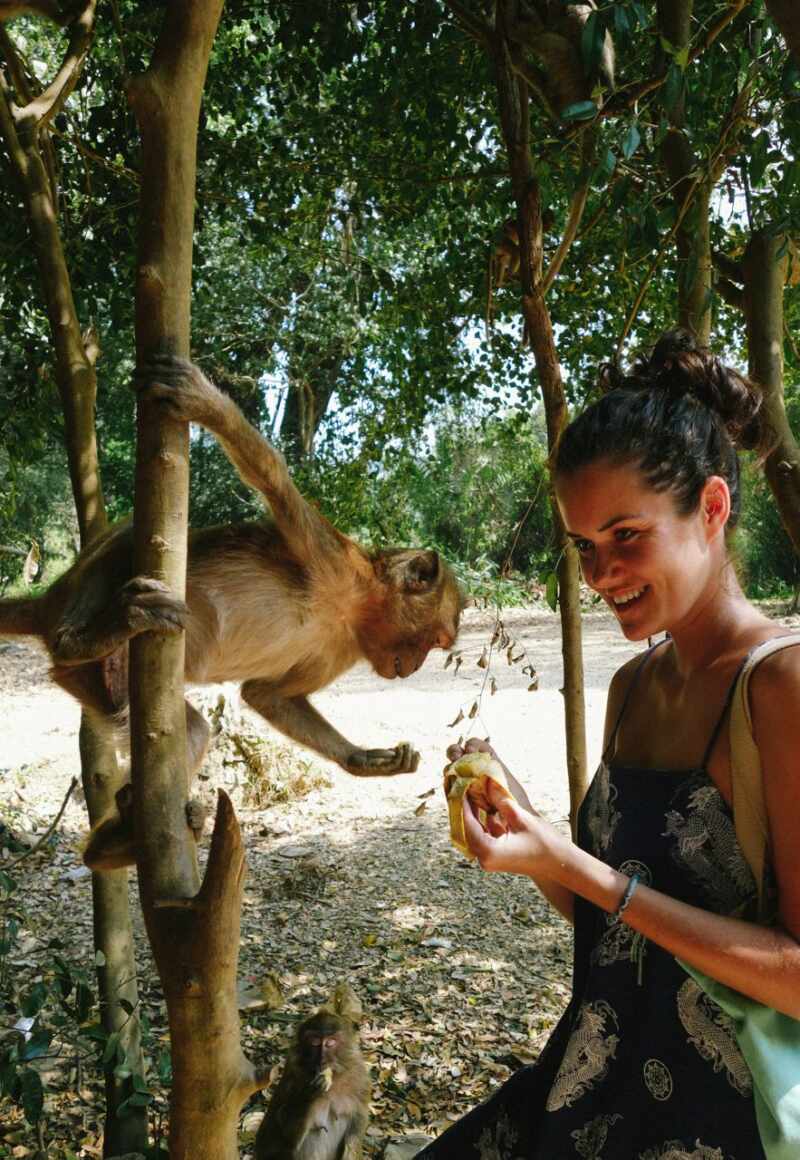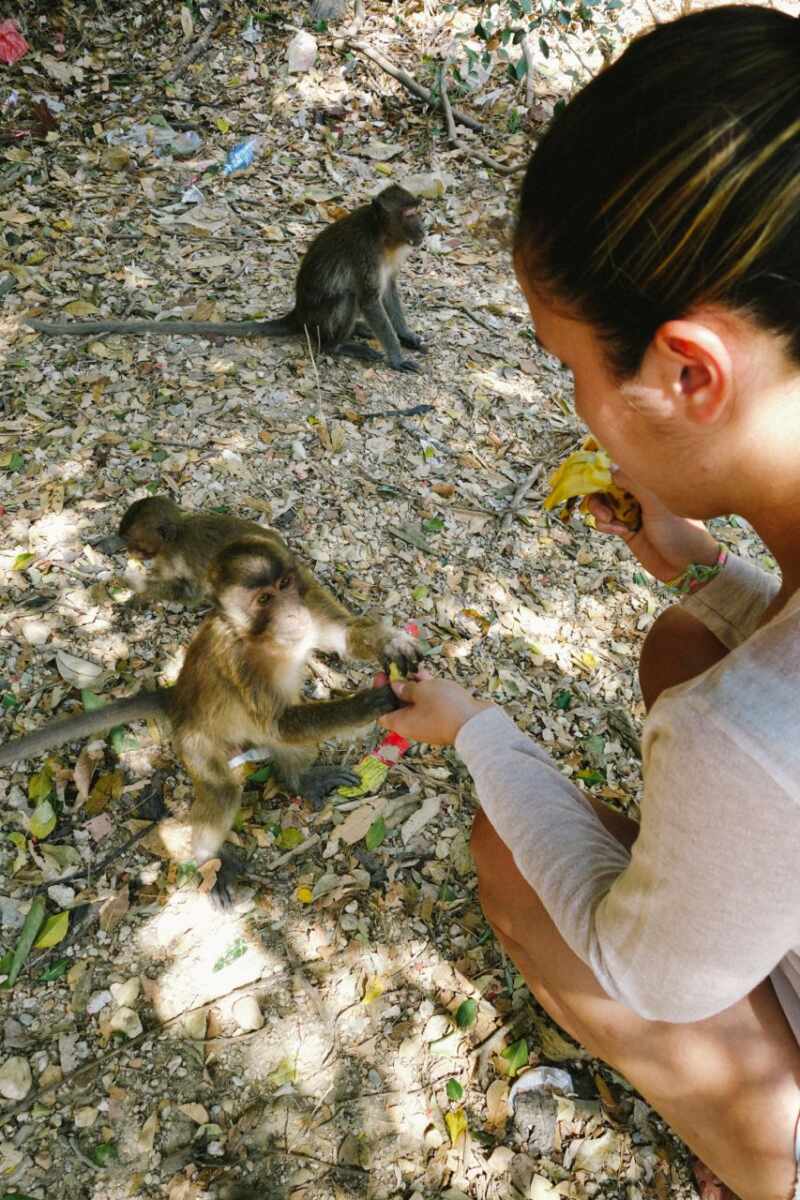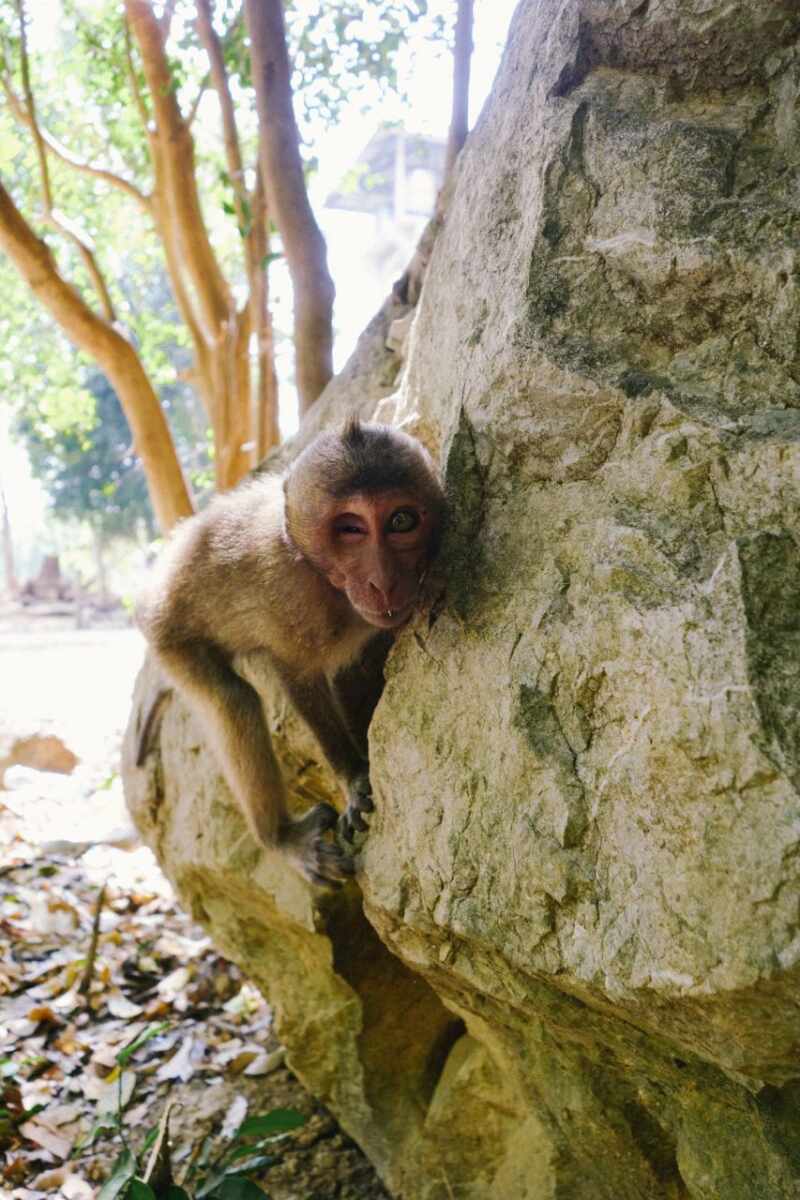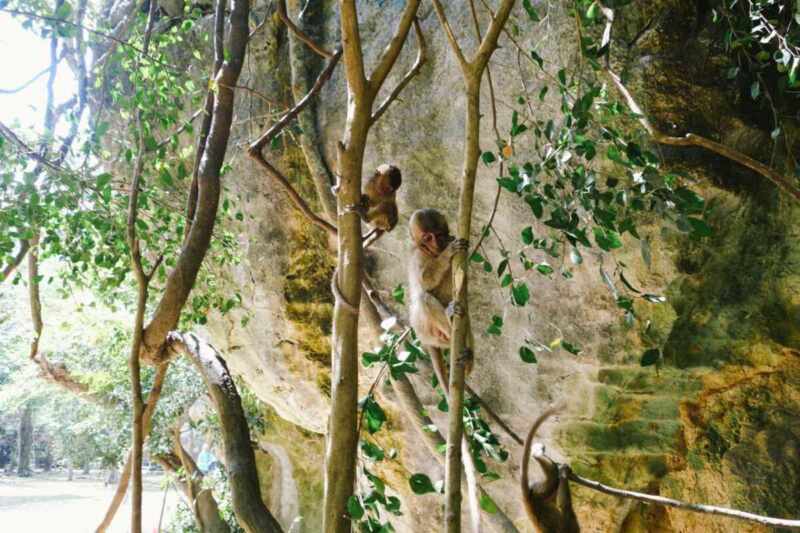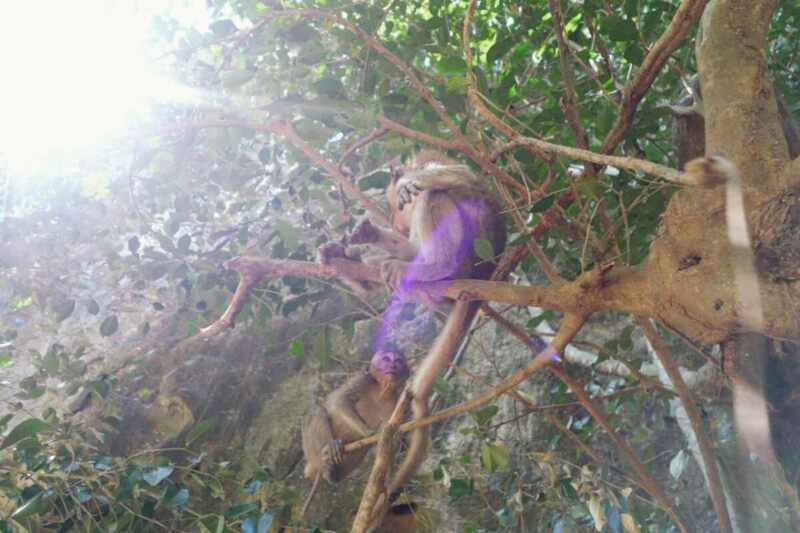 Look at that lil fella just curled up on my knee!
Their hands are so human like and grab you so delicately.
It was an experience I will remember forever.
On the way out, I dipped into some of the caves at the back. Here they keep all the old statues and shrines.
Dusty and abandoned, but still surrounded by rose petals and burnt incense…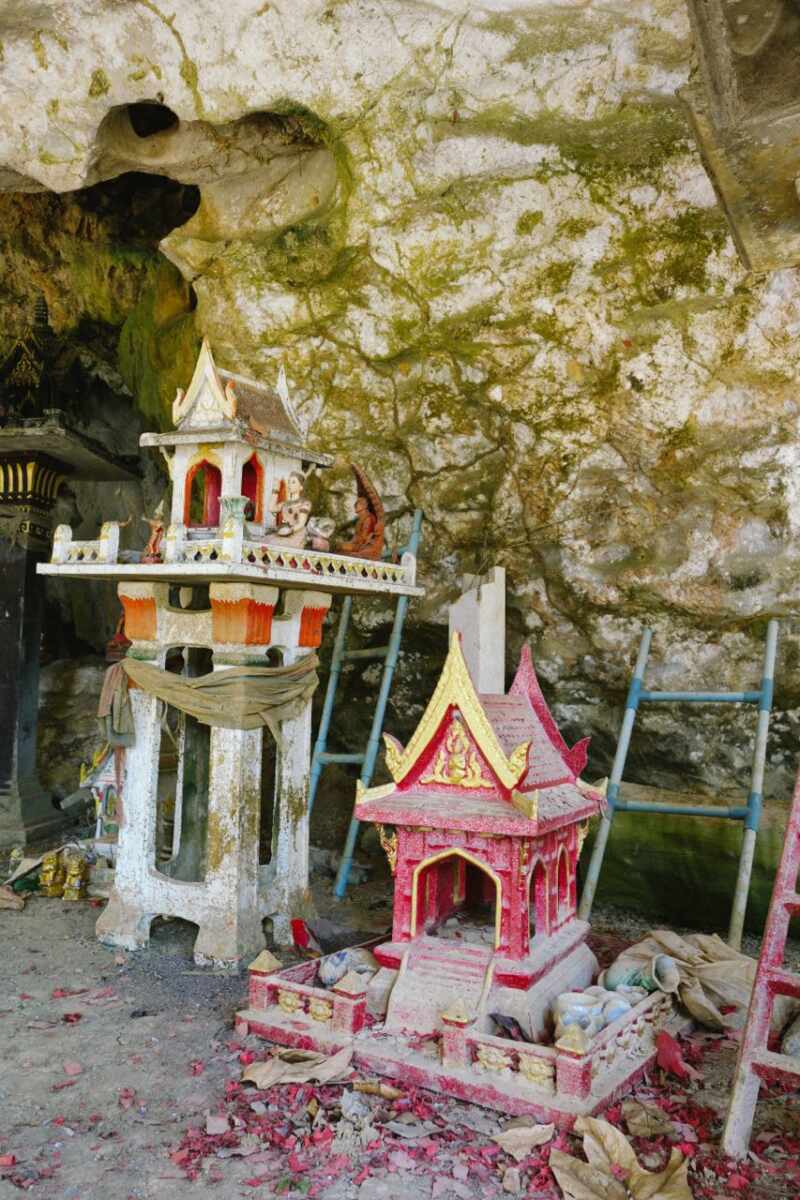 Even the roof of the cave looks like some sort of painting.
The Buddha Cave Temple (Wat Suwannakuha) is well worth a visit. Although we didn't see any, I hear the place does attract a lot of tourists in the afternoons so go early!
I feel so unbelievably lucky to have had such a great trip.
I love Milly to bits and even love my blog more than ever. This adventure has renewed my love of photography, writing and even just sharing! The feedback from you and my loved ones has been so rewarding and I'm thrilled I've been able to have you along on the adventures with me. I can't tell you how much I appreciate your comments. I'm looking forward to sitting down and reading them all now I'm home.
I will miss my daily coconuts though…
It seems like forever since I left London and now I'm back. Ready to get stuck into everything life has to throw at me!
Thank you for reinvigorating me, Phuket. I'll be back, one day.