This year I did absolutely no planning for my birthday.
Usually I run around like a headless chicken trying to organise things and keep everyone happy.
This year I just sat back and let it happen.
It may just be the best decision I ever made, because I had the best birthday I can remember!
A couple of my girlies stayed over the night before and woke me up with tea, pressies and singing!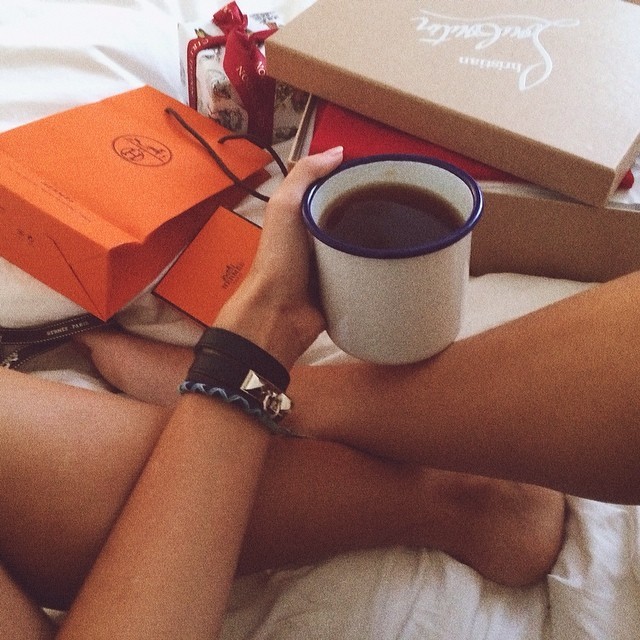 We had breakfast in our pjs (on the sofas as I STILL haven't found a kitchen table) and then we all said our goodbyes.
I jumped in a cab and made the pilgrimage across London to meet Milly for lunch, up in the clouds at Duck & Waffle.
She was running late so I sipped on a "Roasted Cosmopolitan" (Grey Goose Citron, triple sec, cranberry conserve and lime, roasted bone marrow seasoning).
And fantasised about my future (dream house) kitchen floor, and covering it in Portuguese tiles.
Finally her ladyship arrived and we sat down to lunch.
Kicking off with bacon wrapped dates & a mustard mayo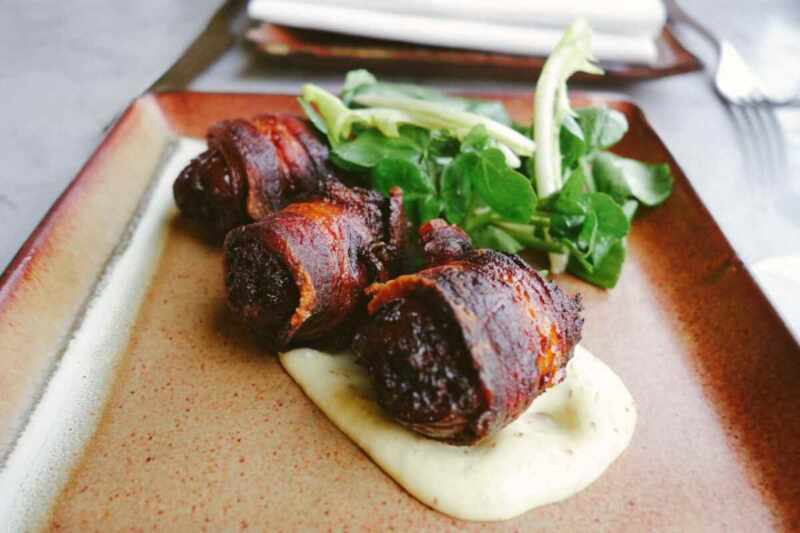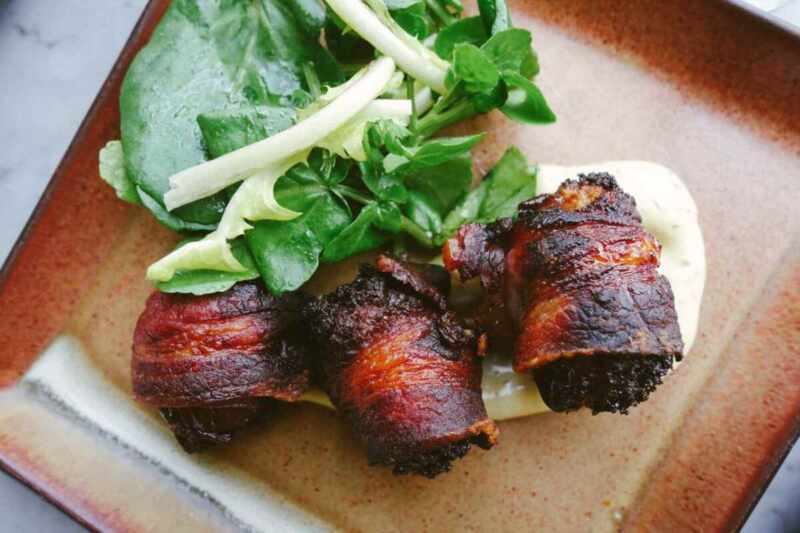 and a wax-sealed bag of crispy pig's ears.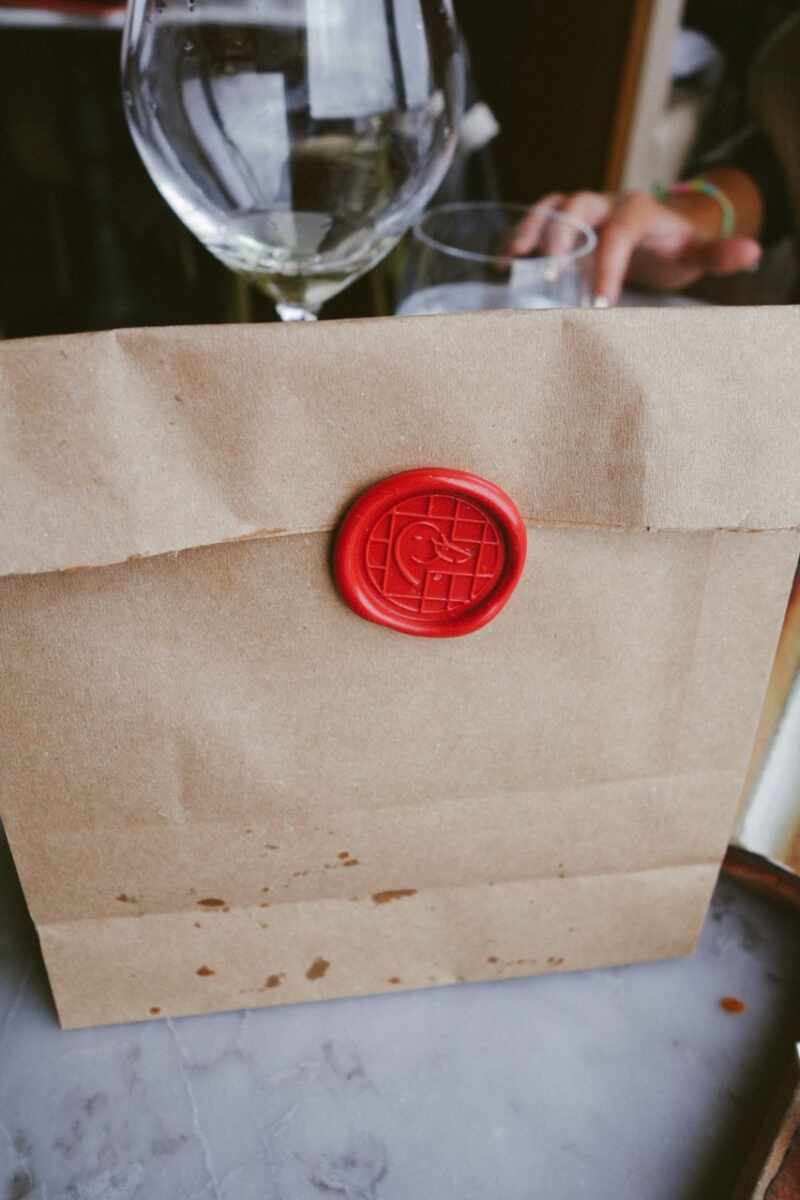 Before moving on to the proper plates;
dorset crab with pickled apple & pea shoots.
Foie gras crème brûlée topped with butter roasted scottish lobster.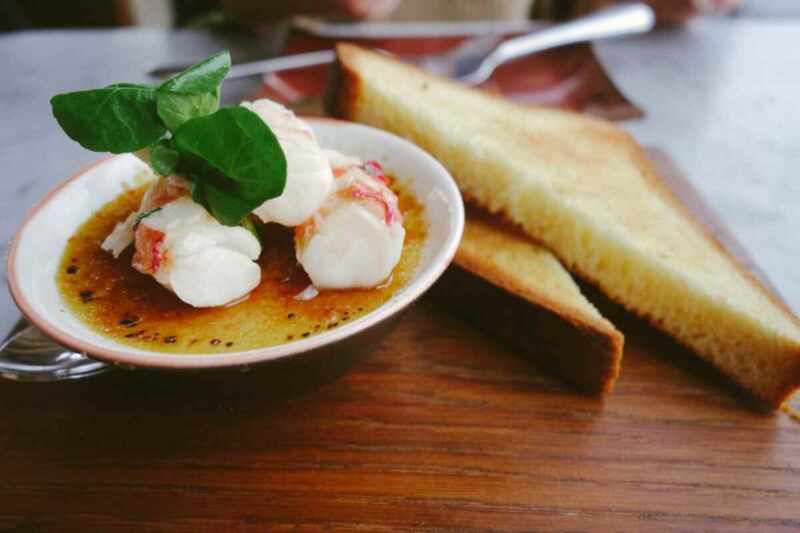 There really are no words for how delicious this dish is!
A rich bowl of rich, creamy foie gras hiding under a caramelised shield, ready to be shattered and spread all over hot, toasted brioche.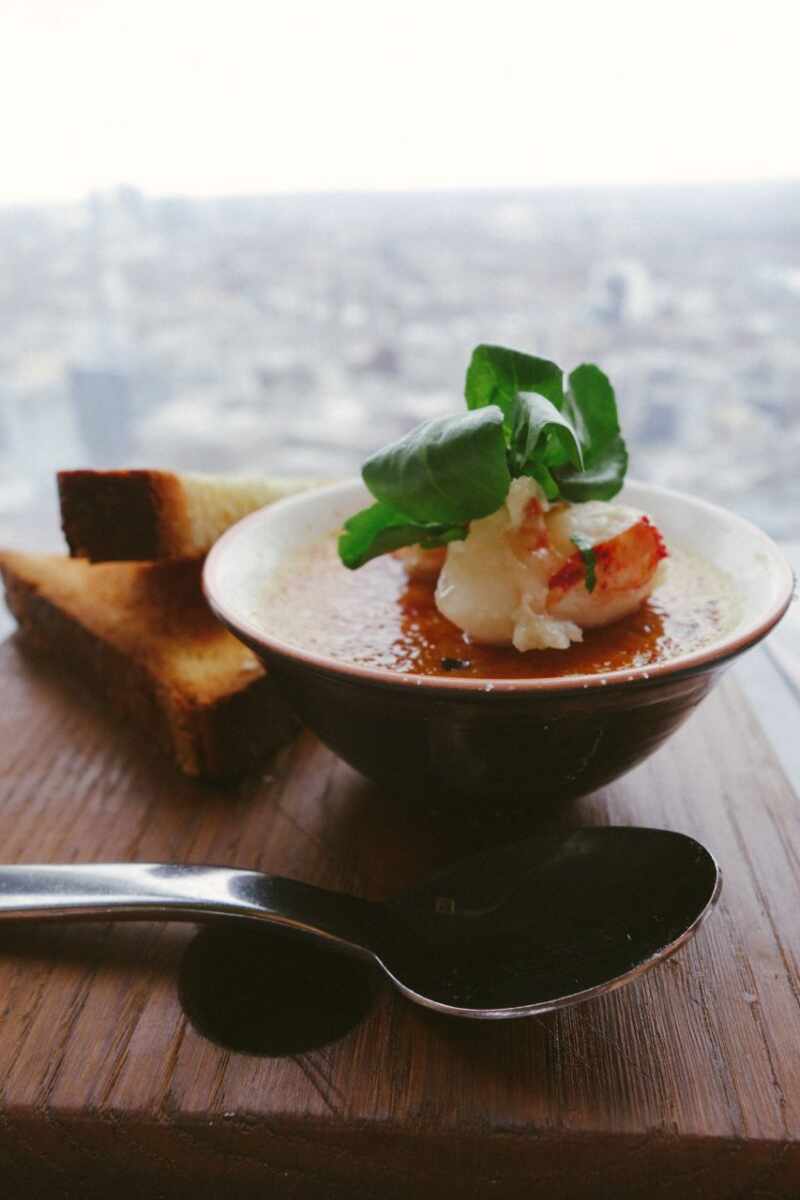 Or, if you're like Milly you can just eat it with the spoon.
God, I just want to lick the screen…
Anyway, sorry. Back to lunch.
Next we tucked in to smoked chili braised pigs cheeks and cheesy polenta with fried pickles.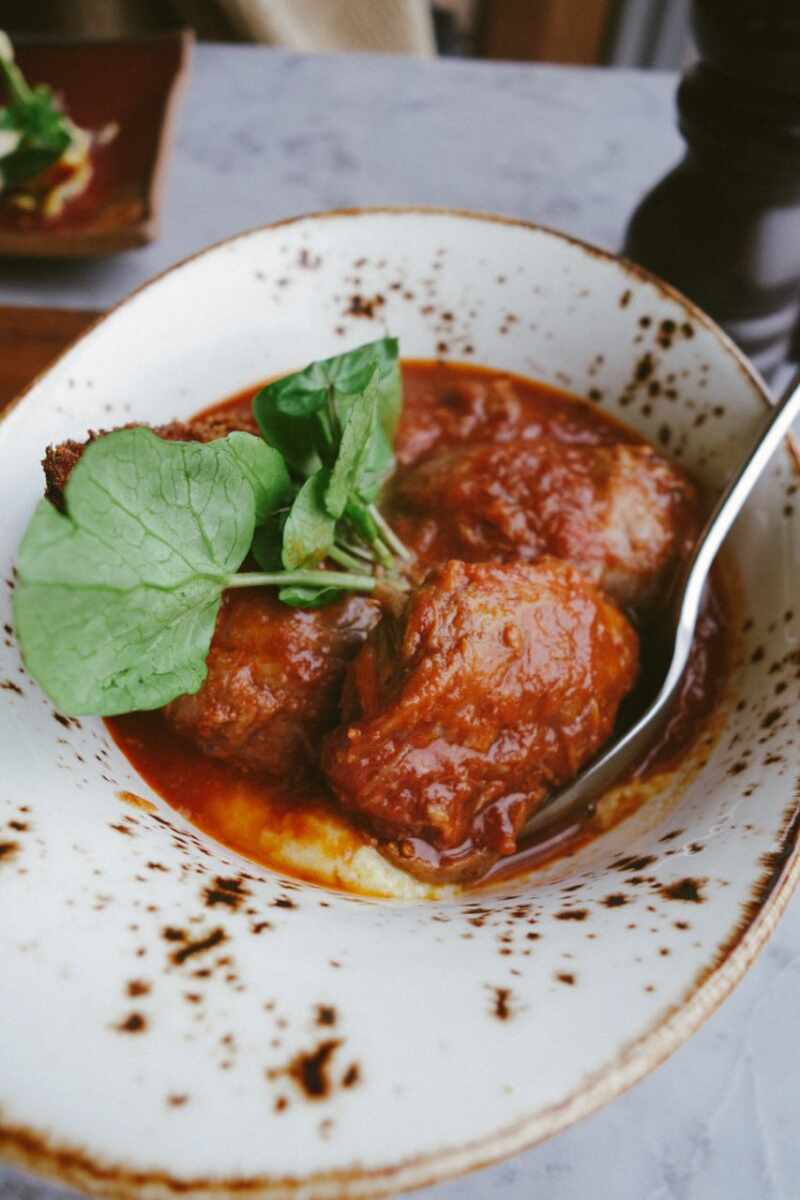 A little disappointing. The polenta was quite gritty and the meat was flavourless.
No matter, we were still oohing & ahhing over the previous course!
The pollock meatballs with lobster cream and parmesan were rich, comforting and very filling indeed.
And the view is almost unbeatable.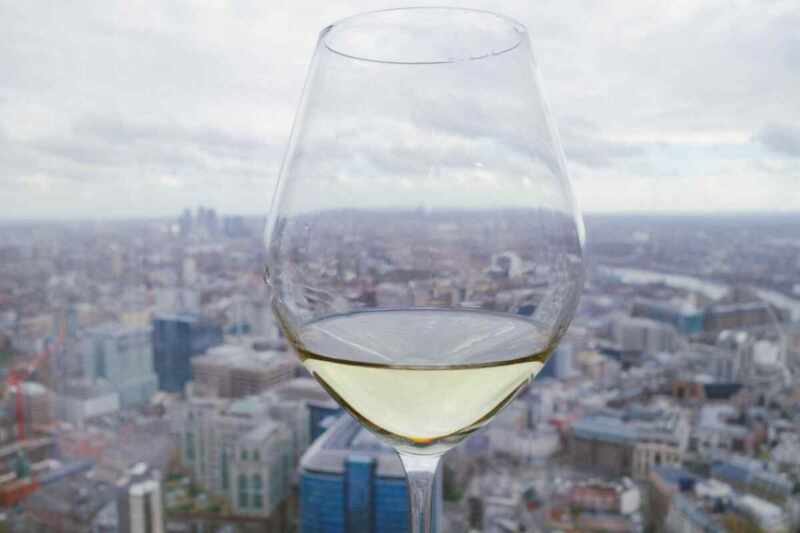 Although my view across the table wasn't bad either…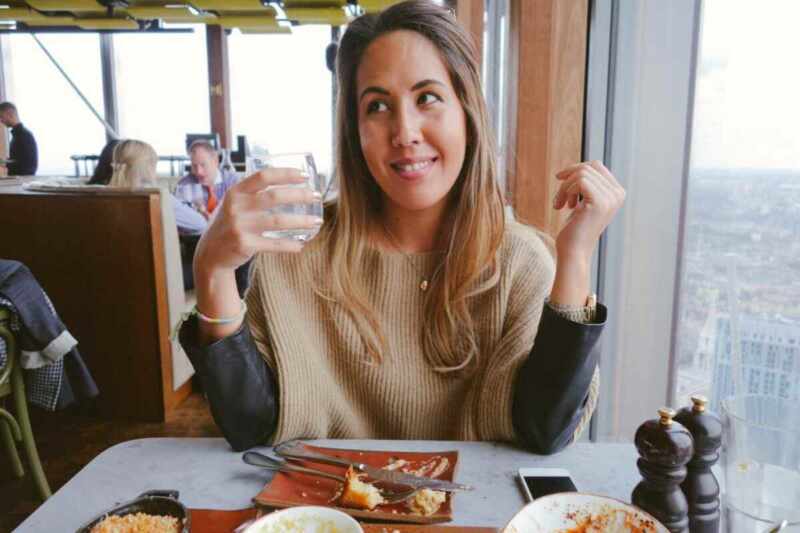 I spoke to soon.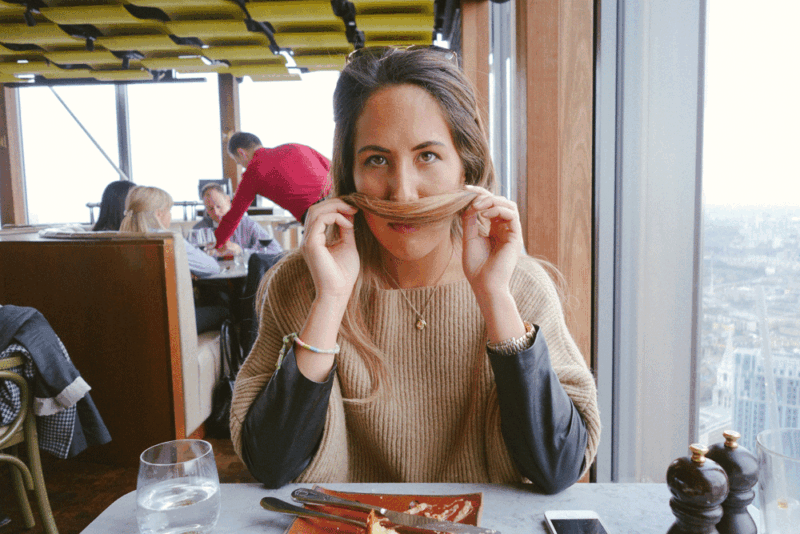 Totally unimpressed with my date's childish behaviour, I went back to gazing out of the window.
We left chuckling like naughty school girls, full of excitement and great food.
I'm sure you find the same, but I have a handful of friends who have the power to wind me up, in the very best way. We bounce of each other and everything becomes a hoot!
Milly certainly falls into this category and she sent me off to my afternoon celebrations in the best of birthday spirits!
But I'll tell you all about those celebrations tomorrow!
Ps. If you're more into fashion than you are food… here are the outfit details!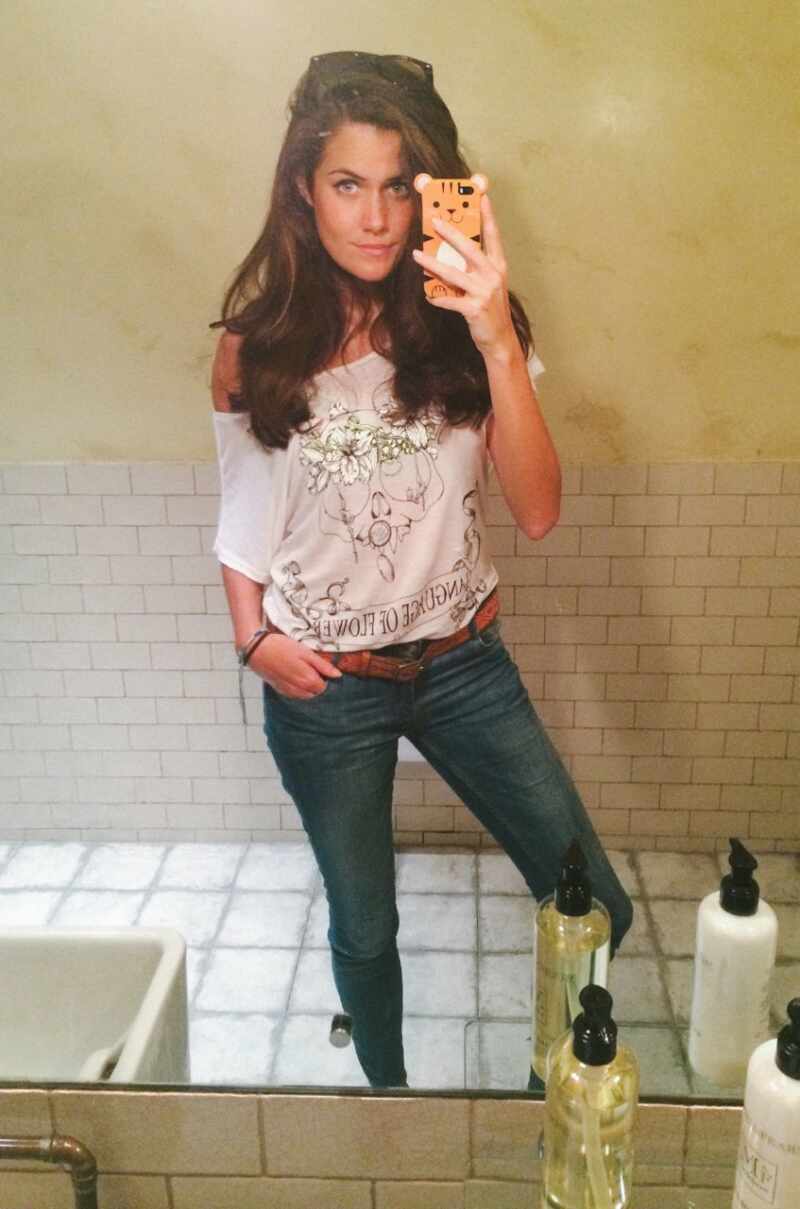 LOF tee (my friend's company so use code "ROSIELOF" to get their debut styles for £10), pretty little TS bra peeking through, NG phone case, RB glasses and M jeans.