Happy Valentine's Day!
This morning we continued our game of hotel leapfrog and moved on to pastures new.
Paresa is our cliff-top home for the next few days, and I think it may just be heaven on earth.
Just as we checked in and leapt into our little pool, there was a knock at the door.
Milly answered to find a very smiley Thai chap standing on our doorstep with the most enormous bunch of flowers and a bottle of bubbly!
All the way from the boy I like back home.
Totally unexpected and completely adorable! I have a big silly grin on my face and butterflies in my tummy.
Anyway, I'll stop being soppy now. Let me show you around our new home away from home…
Here's the bedroom, which leads into a kick ass bathroom…
We've shared more than a few chuckles about the loo in a box.
The terrace & the little private pool are what really makes this place though.
We got a special deal through LuxeNomad, who are well worth checking out as you get abut 70% off lots of fancy-pants hotels. (We got about 80%-90% off as bloggers, as they have a very keen PR team who found out we were visiting Thailand!)
I've even found my dream house at the bottom of the cliff below us…
Imagine waking up to those views…
I hope they have steps down into the sea.
Having settled in and slathered on some more P20 we popped into the local town (Kamala) for some lunch and a little light snooping.
We found the most local looking place we could (the only place with no English translations) for a bite to eat.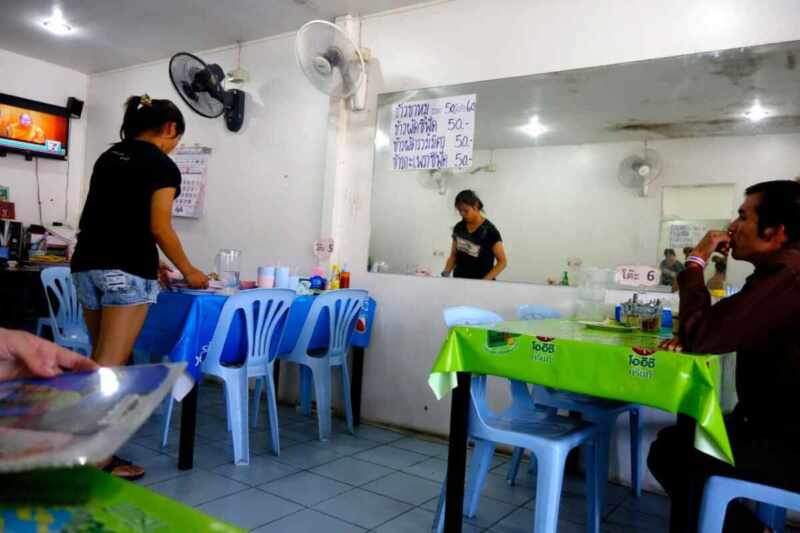 With some gesturing at pictures, animal noises and miming we eventually got our order across.
We had crispy pork with egg & steamed rice.
It's a bit like crunchy fried chicken (but pork) in a mildly spicy, sticky sauce.
Pretty naughty, but bloody delicious!
Chicken & peanut noodles, which we squeezed fresh lime all over.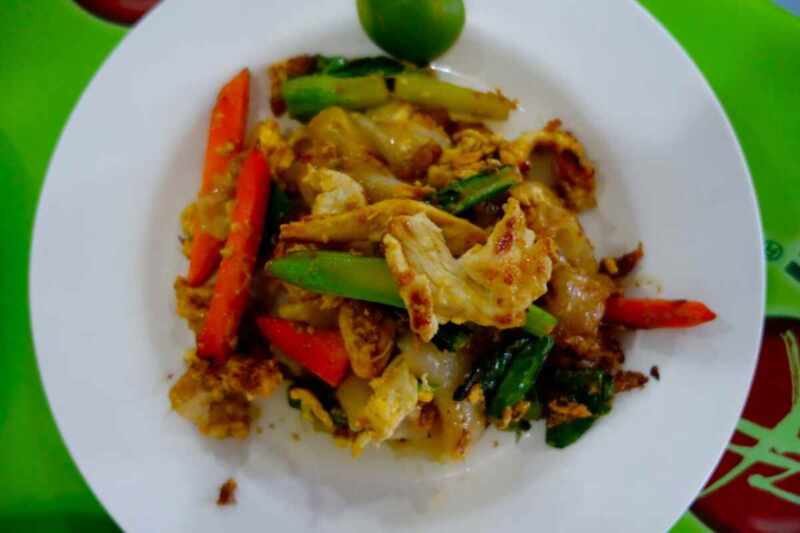 Pork soup, which looks dreadful but actually tastes fantastic.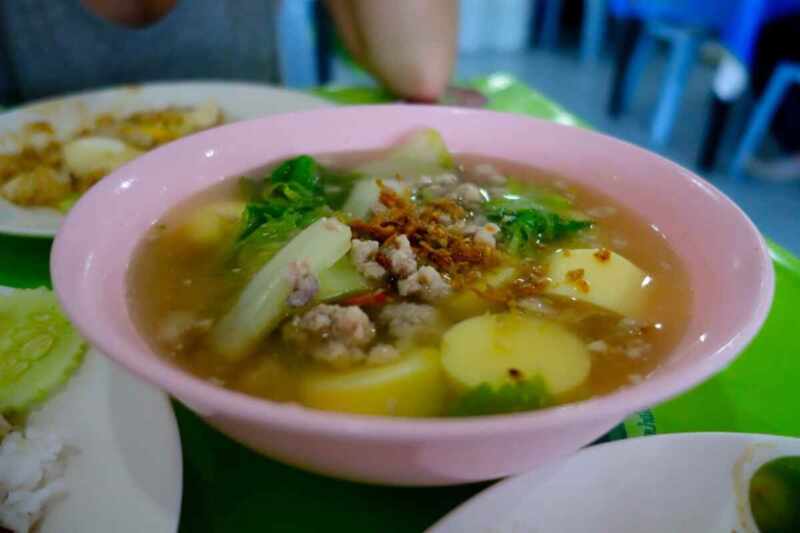 Our little feast came to a whopping £3.50.
Over here, the more down & out a place looks, the better the food is.
After lunch we went for a stroll around the town, which was just full of tourist shops selling shells & coral. Neon t-shirts proudly proclaiming "I Love Phuket" cover every surface.
We did see what looks like a local market being set up though, so we're going to come back in later for that.
We bought a big bag of ripe mangos & mangoustines to bring back to the room.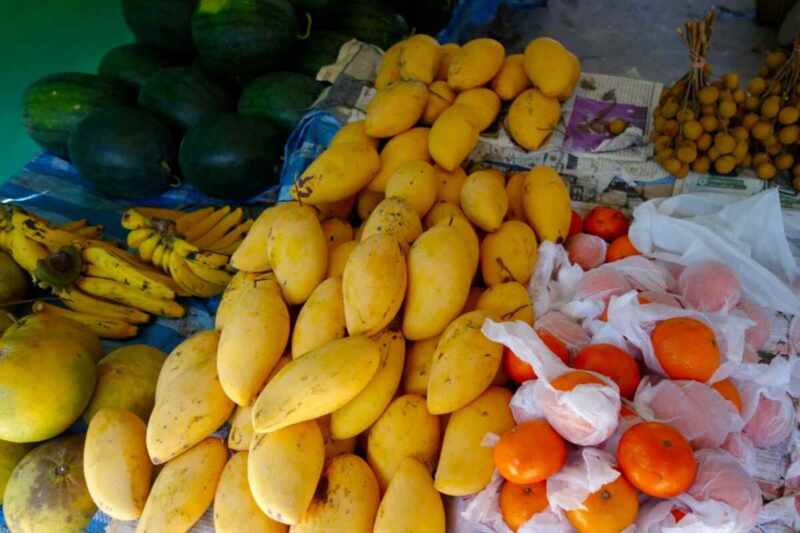 I think it cost us about 70p in total.
Back at the room with sat with our feet dangling over the edge and ate them together.
Mum's always said that the only way to eat a mango is stripped to the waist, so you don't waste any juice on your clothes.
We took her advice and washed them down with a bottle of white for good measure.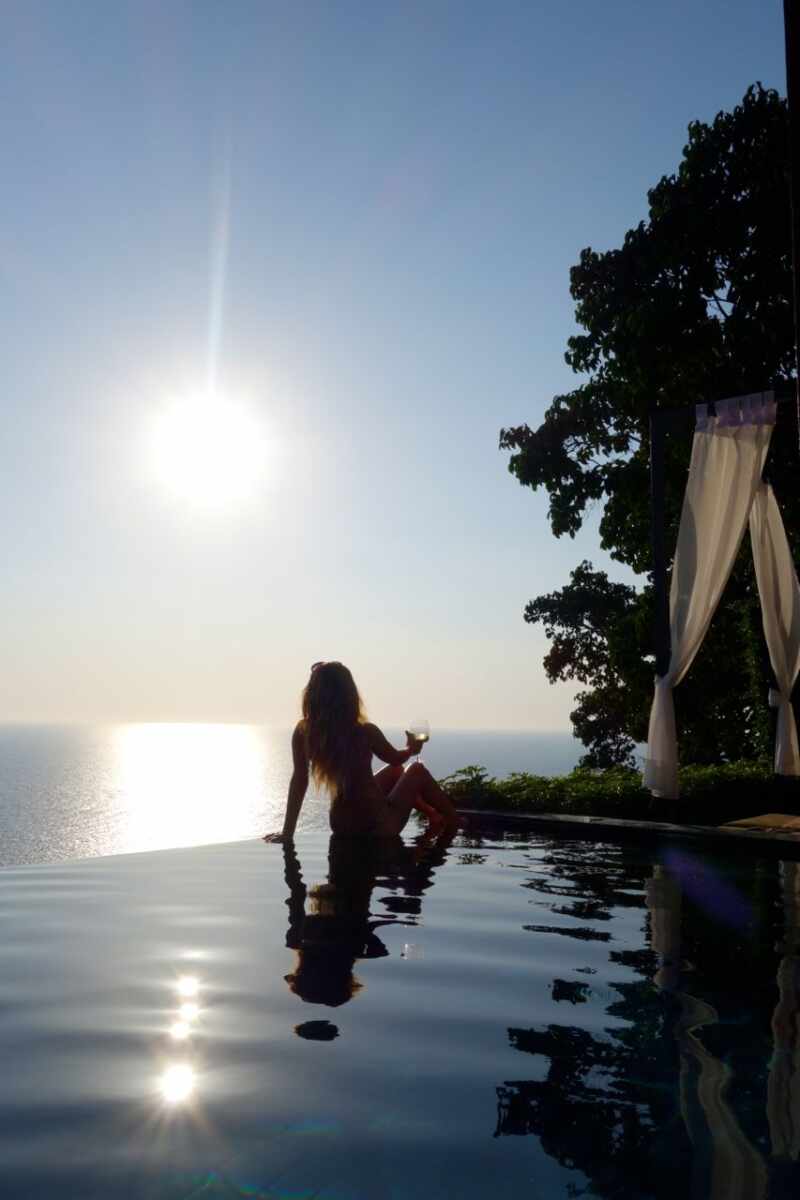 We read our books & listened to music as the sun began to set.
Carefully smeared local goop all over our mosquito bites, I think there's eucalyptus oil in there and it feels unbelievably good!
Before finally whipping out the bottle of St. Valentine's champagne to toast the sunset.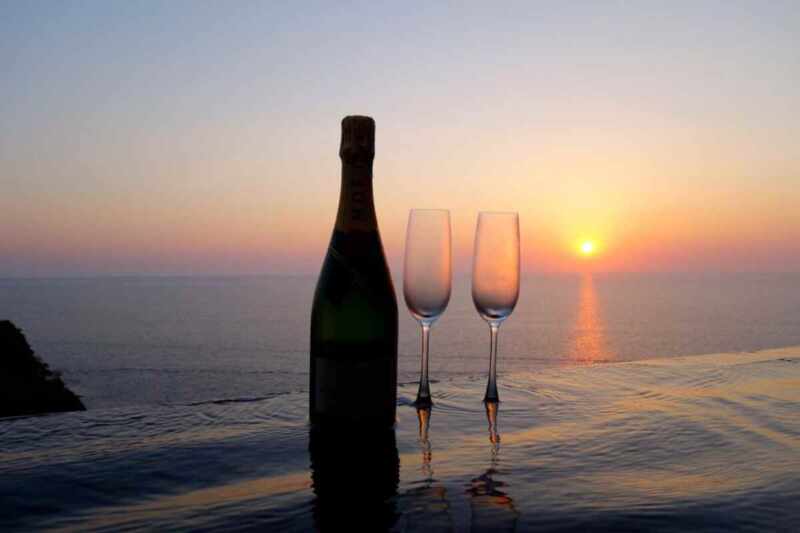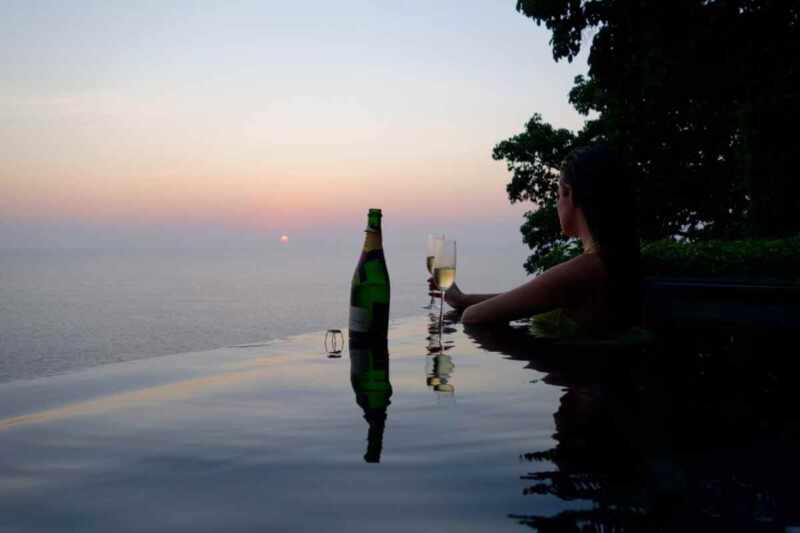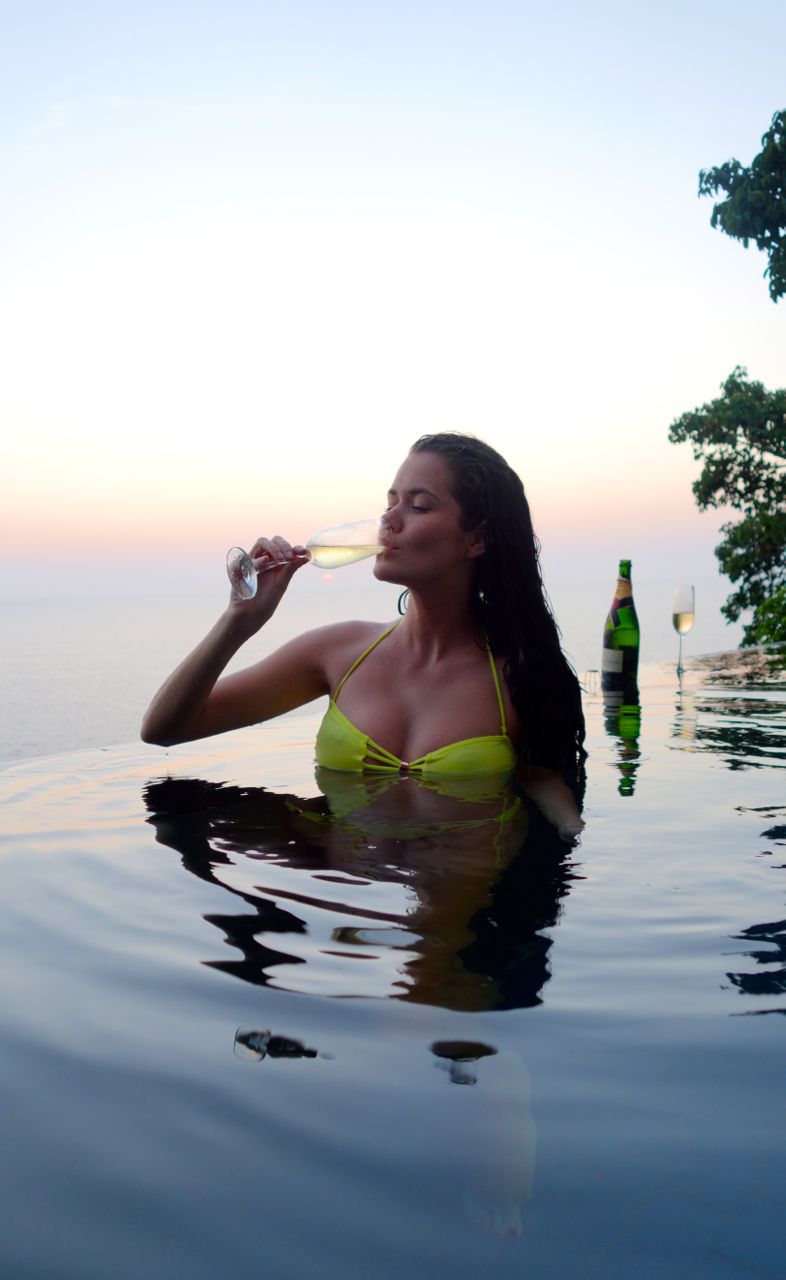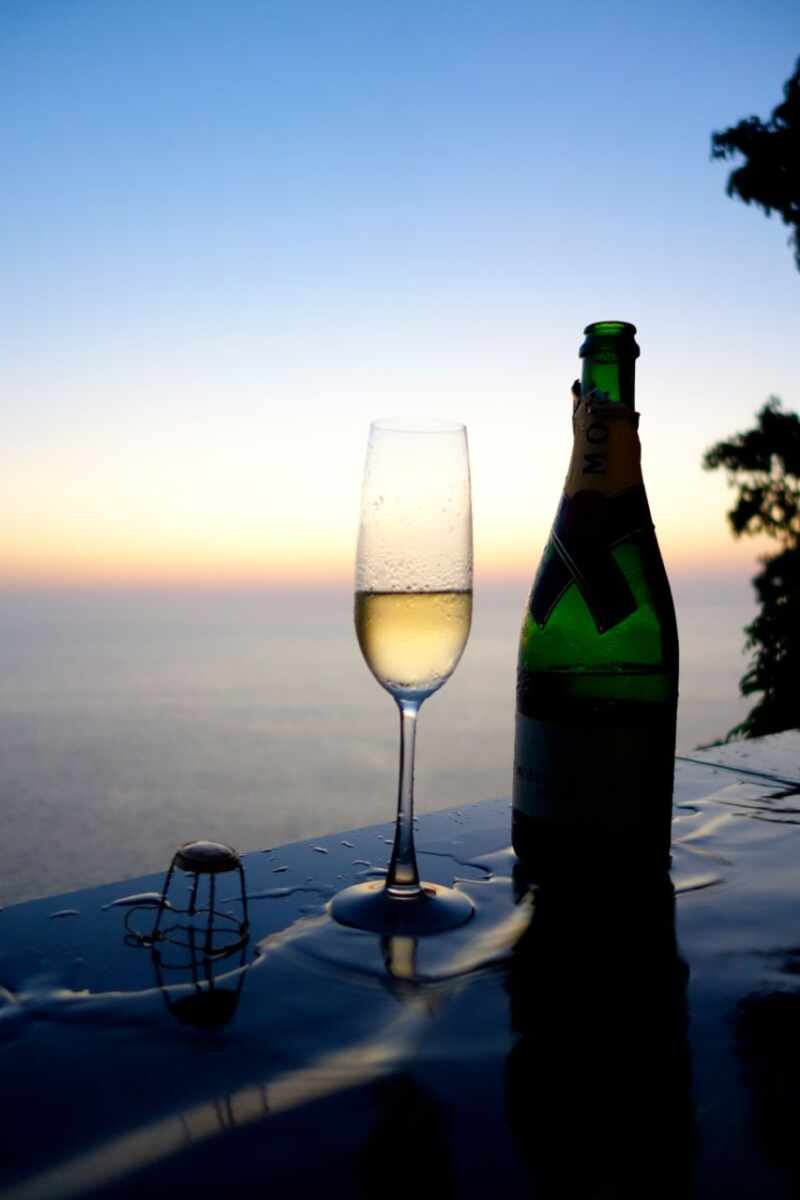 The cicadas are singing, the air is cooling and I can safely say that this is the best Valentine's day I've ever had.
Perhaps I should propose to Milly just to really make the most of all this romance…