I've walked & driven past the Arc du Triomphe a thousand times, but I'd never been to the top.
To be perfectly honest I didn't actually know you could go to the top!
The combination of this information, a clear sky and a setting sun was just too much to resist.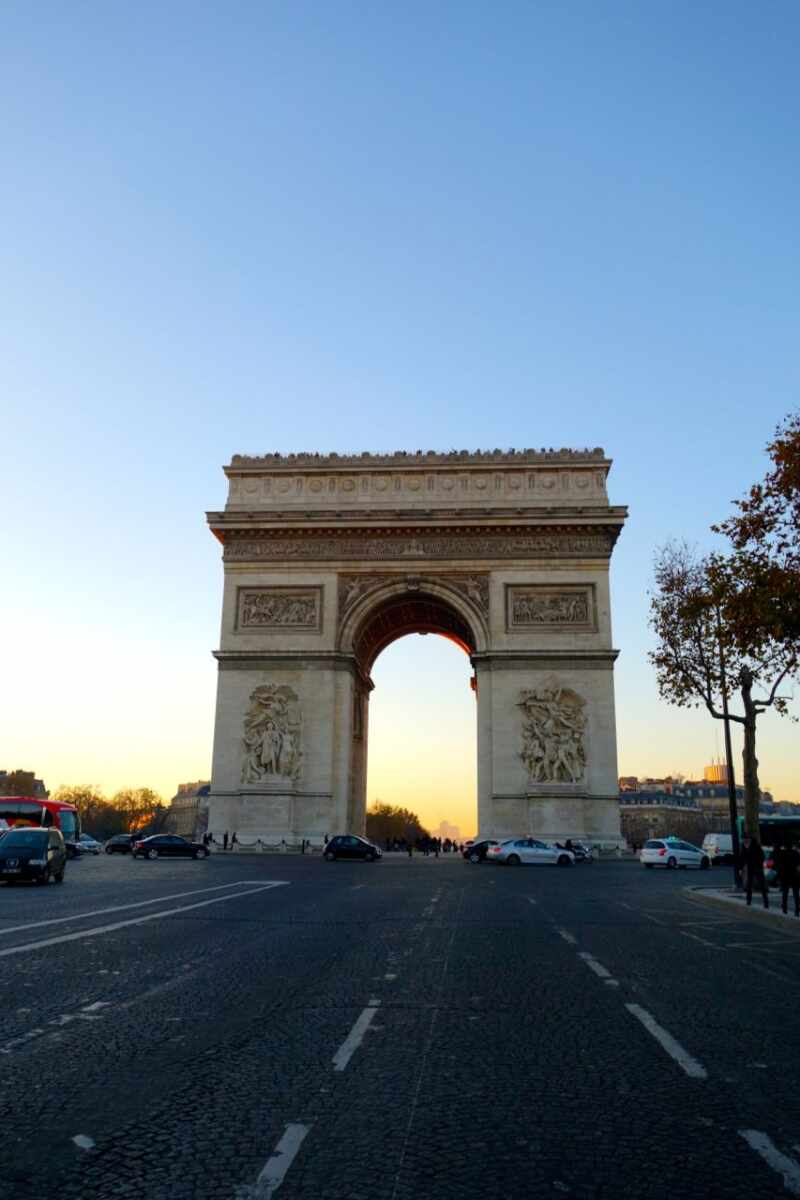 We grabbed a cheeky little picnic from The Drug Store and braced ourselves for the climb to the top.
It is a looong way up.
284 steps to be exact, but the view is well worth it.
Lucky old you, you can just sit back and relax while I do the huffin' n puffin'!
Feast your peepers on this…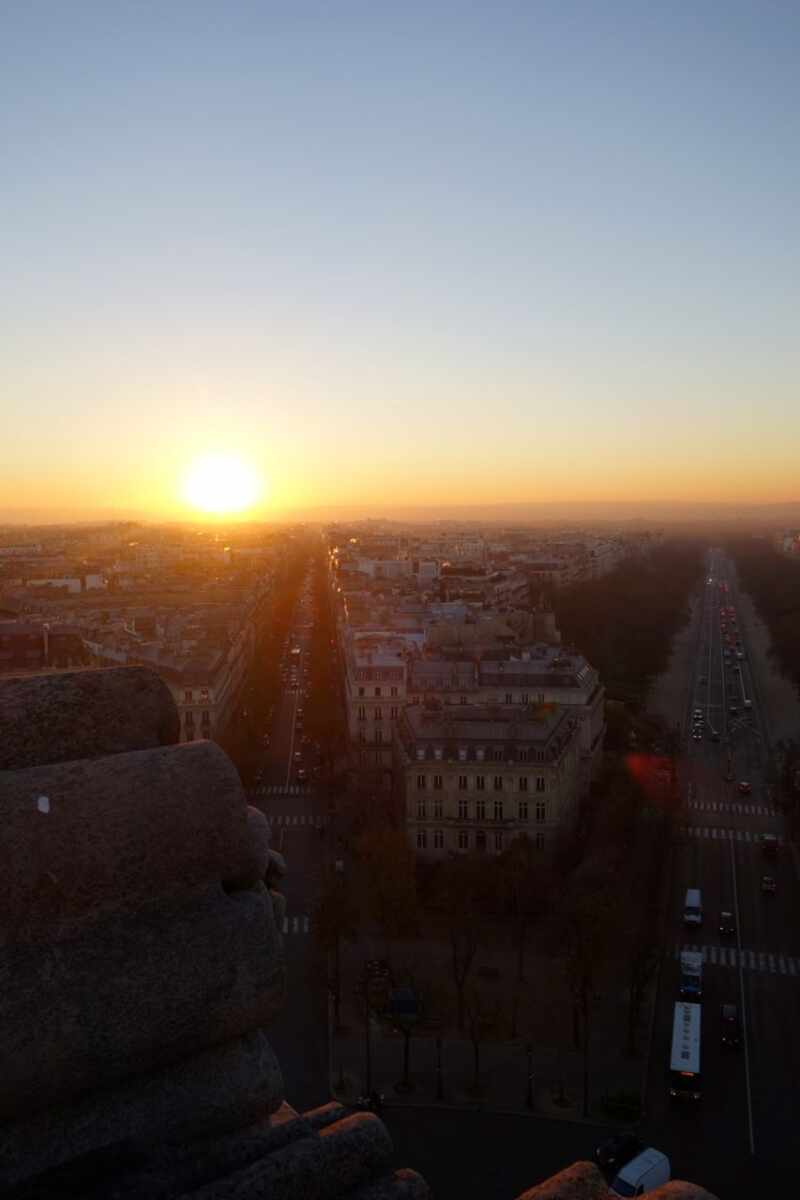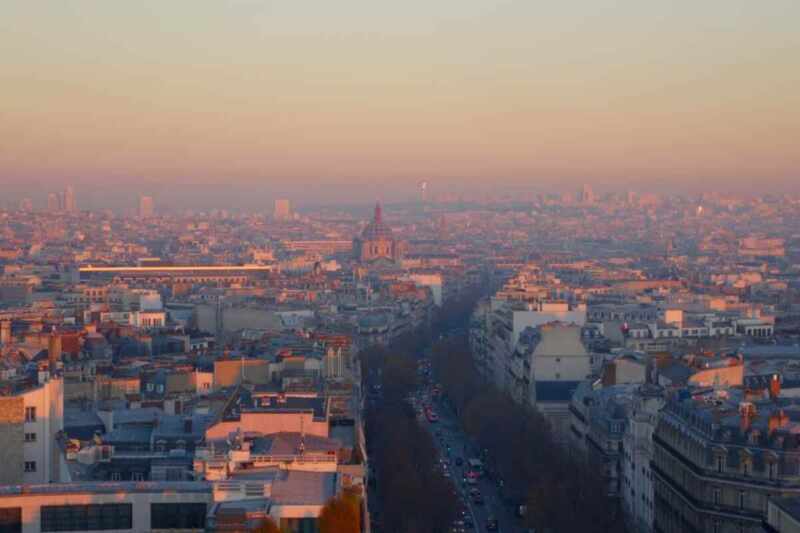 We gorged ourselves on the view. Despite the dwindling temperatures we waited until the very last minute and watched the sun slip below the horizon.
Downstairs we paid our respects at the tomb of The Unknown Soldier.
The flame has been burning since 11 November 1923 and is a very humbling sight to behold.
Cold to the bone, we headed back to the hotel to warm our cockles.
We wallowed in the spa and had enough hot tea to float a battleship.
For our final meal in Paris we wanted something really, undeniably French. Something classic and something decadent.
Brasserie Lipp was the clear choice.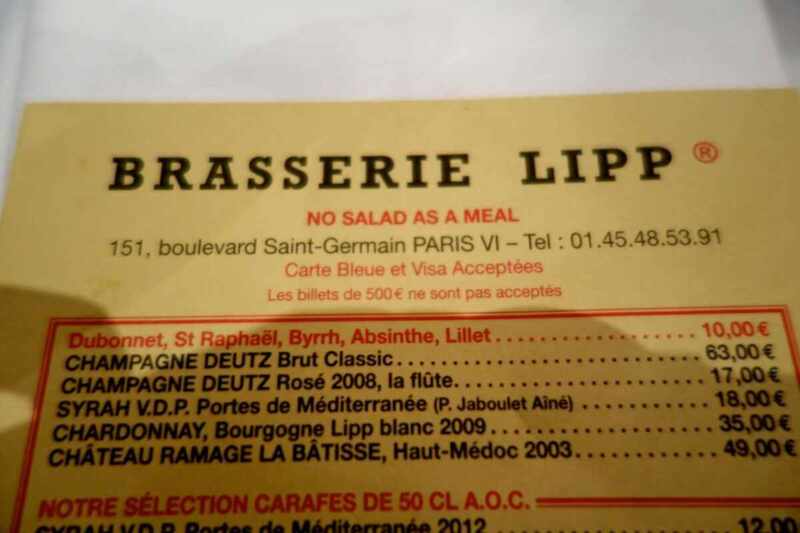 Mum started with a meat lover's dream of a "salad".
While I went for snails, again!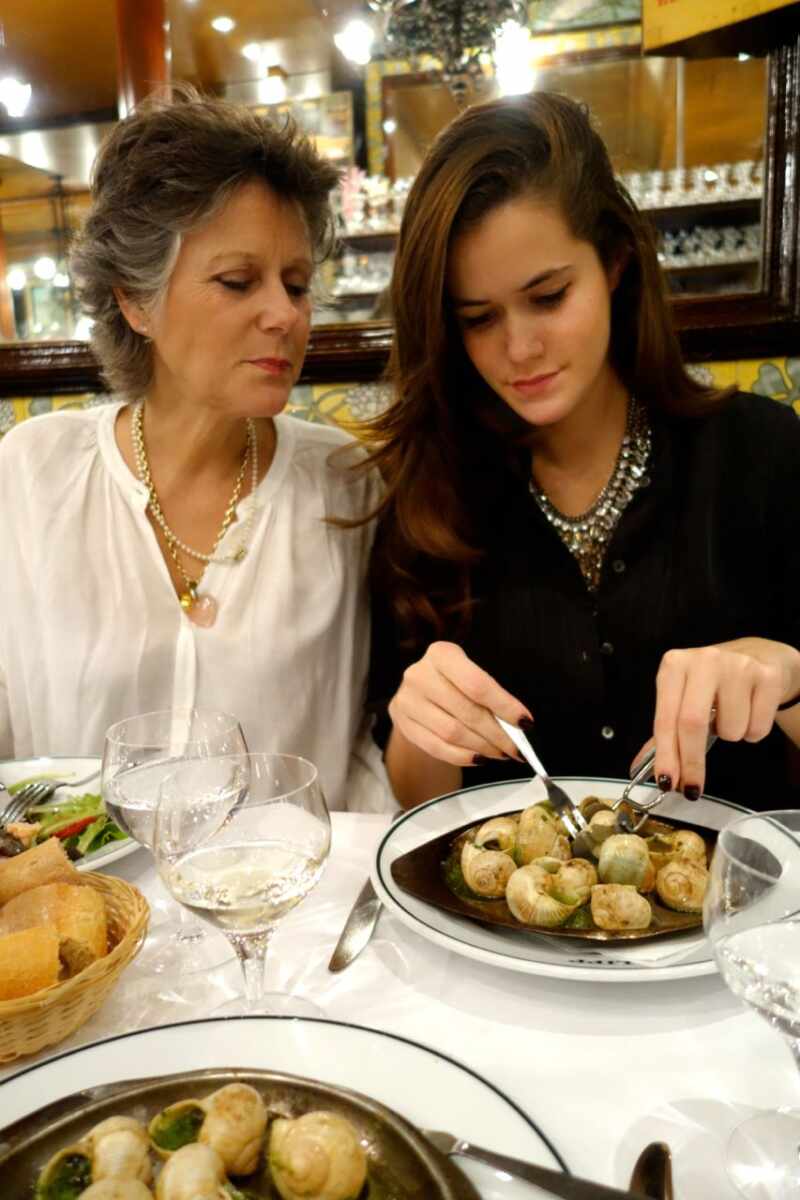 [iframe frameborder="0″ height="120px" scrolling="no" src="http://currentlyobsessed.me/api/v1/get_widget?wid=29&blog=The%2BLondoner&product_ids=5f29f1243ef91506c18c40aa2c96717a,7cba764a81aa427fe7df654e3dae9574,017552237704fbdeb8dda74774aa6278,524a00ee3044441f22b009cc460752e0,3e7b58c3fa5ec9df85725b6a25ddb3f6,n_3381657,5679c5e406e04ff6fc26ed3b06069da9&rows=1&cols=5&brand=1&price=0&hover=1″ width="600px"]
I do love them, but really they're just vehicle for all the garlic butter, which I happily mop up with a little French bread.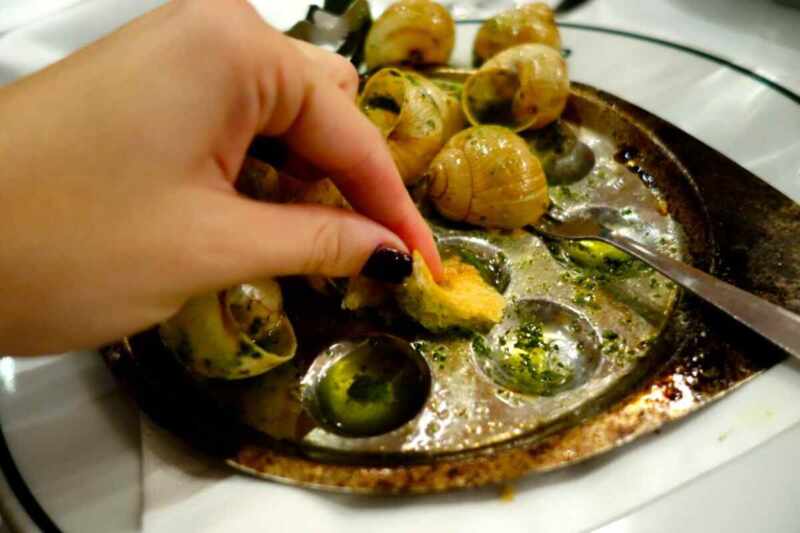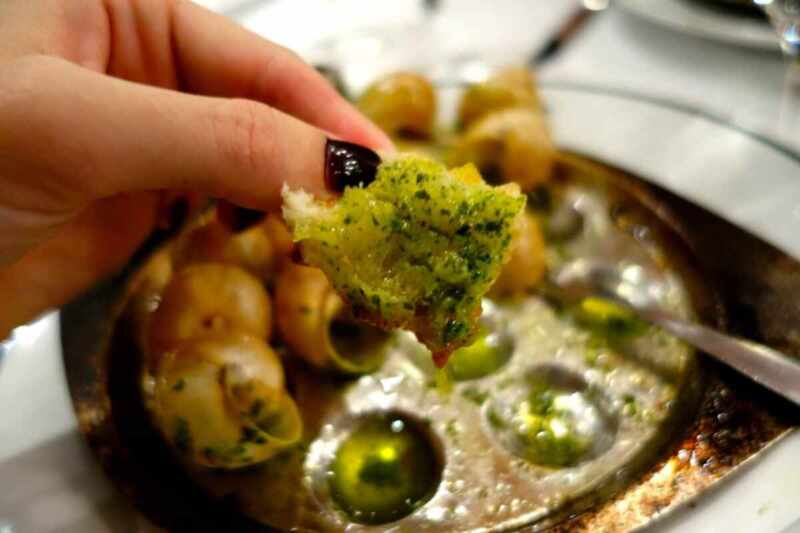 For the main event we all had steak, with bernaise sauce and flipping brilliant chips.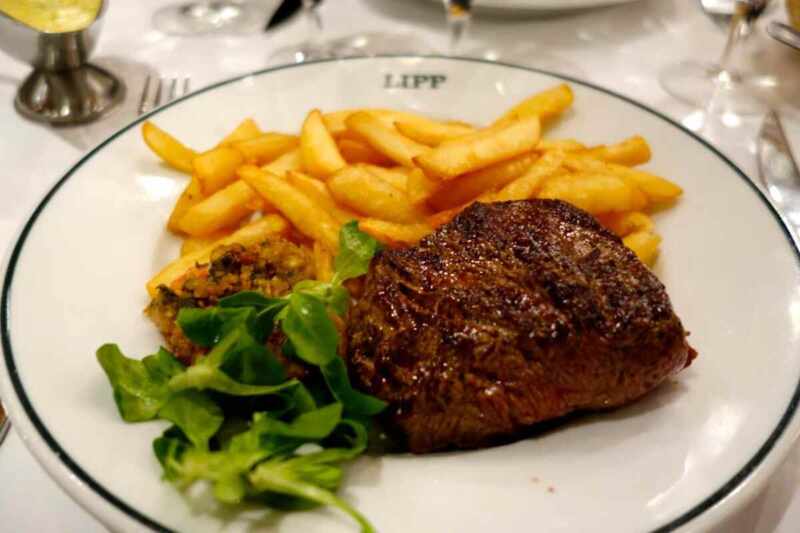 Lipp is one of Paris' oldest restaurants.
It feels as though you could so easily have slipped back in time and you might just wander out into the 1950s once you've eaten your fill.
The waiters are brisk, knowledgeable and impeccably dressed.
They rush by like self important penguins clutching trays piled high with cheese, cream and wine.
They are particularly proud of their puddings, and with good reason.
We plumped (plump feels like the only suitable word at this stage) for the ice-cream profiteroles with hot chocolate sauce.
The Mont Blanc, from Angelina.
And the most impressive île flottante I have ever seen!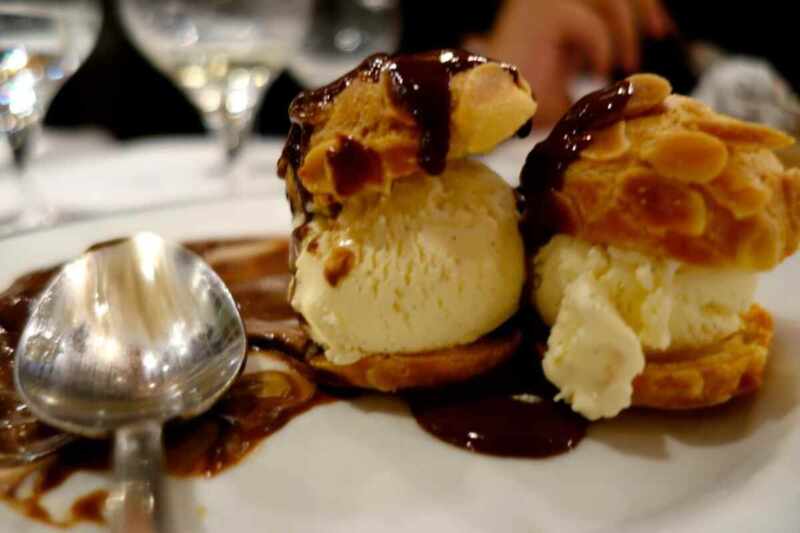 I felt something like Augustus Gloop from Charlie in The Chocolate factory making my way through the delicious pile of ice-cream, pastry and molten chocolate.
I thought I may have died and gone to heaven… apparently a waiter noticed. He came to the table with another jug of hot chocolate sauce, gave me a conspiratorial wink and scuttled away again.
It would have been rude not to make the most of it, right?
While I was utterly distracted by pudding (nothing new there) a silver fox had set his sights on mummy.
He shuffled his table slightly closer and did his very best to impress her.
He was an art trader who specialises in Asian artefacts, mum of course immediately told him about my sister (she's an antique restorationist and specialises in lacquer work). The chap, who had something of a Sean Connery feel about him, lit up like all his Christmasses had come at once. Mum smoothly steered the conversation in the direction of her husband (dad to me & you), Connery looked a little crest fallen but continued bravely until we made our excuses and escaped.
We jumped in a cab and made a beeline for Trocadéro, arriving just in time for the Pièce de résistance… the sparkling Eiffel Tower.
Here she is in all her glory!
Can you think of a better way to end the trip?
A bientôt Paris!