I very rarely blog about our girls' nights out.
Not because I don't enjoy them or because they're a secret… but I'm usually rushing out the door while brushing my hair and hopping on one leg tying my shoes, so getting my camera ready is the last thing on my mind!
Thankfully this time I was prepared, my snapper was already safely in my bag so I thought I'd invite you along and ask you to join us for dinner.
Francesca couldn't make it, so there's a spare seat for you and everything!
The only rule?
You do have to be a little bit weird to join the club, and you have to choose your animal…
Friday night at Mortons is always a good place to start the weekend.
They have a busy, buzzy bar downstairs where you can enjoy a cocktail or 3 while you wait for everyone to arrive. The guests are all really sociable and you'll usually end up making a few new friends (also an excellent place for man fishing, ladies).
Then, you climb the big stone staircase up to the restaurant which is all linen tablecloths, silverware and candles… but it's not as stuffy as some of the other Mayfair options.
We start with a round of lychee martinis, here's yours!
And nibble on tasty little morsels the kitchen sends out.
Once you've chosen from the mostly Italian flavoured menu, the waiter whisks it away and replaces it with a glass wine.
And eventually the the food, which is always absolutely delicious and very pretty.
Grilled pork belly with quince & hazelnuts.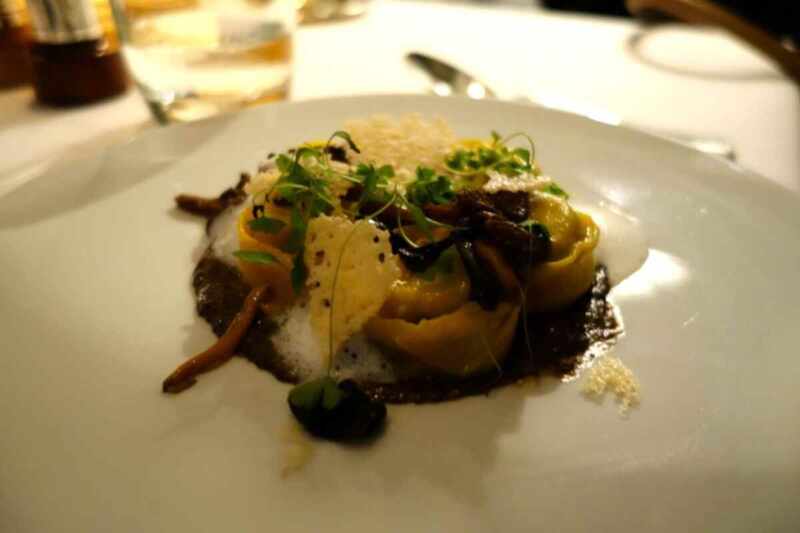 Wild mushroom tortelli with oregano & parmesan crisp.
Butternut squash risotto with amaretti & sage.
Corn fed chicken breast, celeriac purée & tarragon butter.
Over supper we all chatter constantly. Even if it's only been a day since we've seen each other, it always seems that there's so much to catch up on.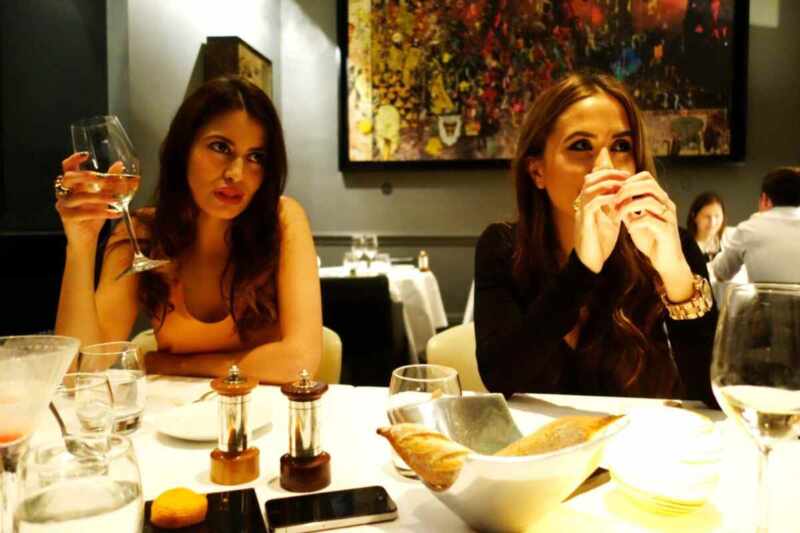 These girls are also wonderful to chat business with. Selina's a lawyer working in film investment, Jasmine's a bit of a rockstar in the nightlife industry, and Kimberley and Alex have their own fashion lines.
I know it's a cliché to talk about how inspirational women in business are, but these ladies are going places, trust me!
Anyway, back to supper!
The restaurant is nestled on the first floor of a huge townhouse on Berkeley Square. The walls are completely covered in fairly wacky art and a pianist or a guitarist will serenade you through dinner, depending which night you dine.
We're hidden away in the corner, so free to behave as oddly as we like and play whatever (very silly) after dinner games we choose…
While we wait for pudding.
Which always tastes better with bubbles, so here's your glass!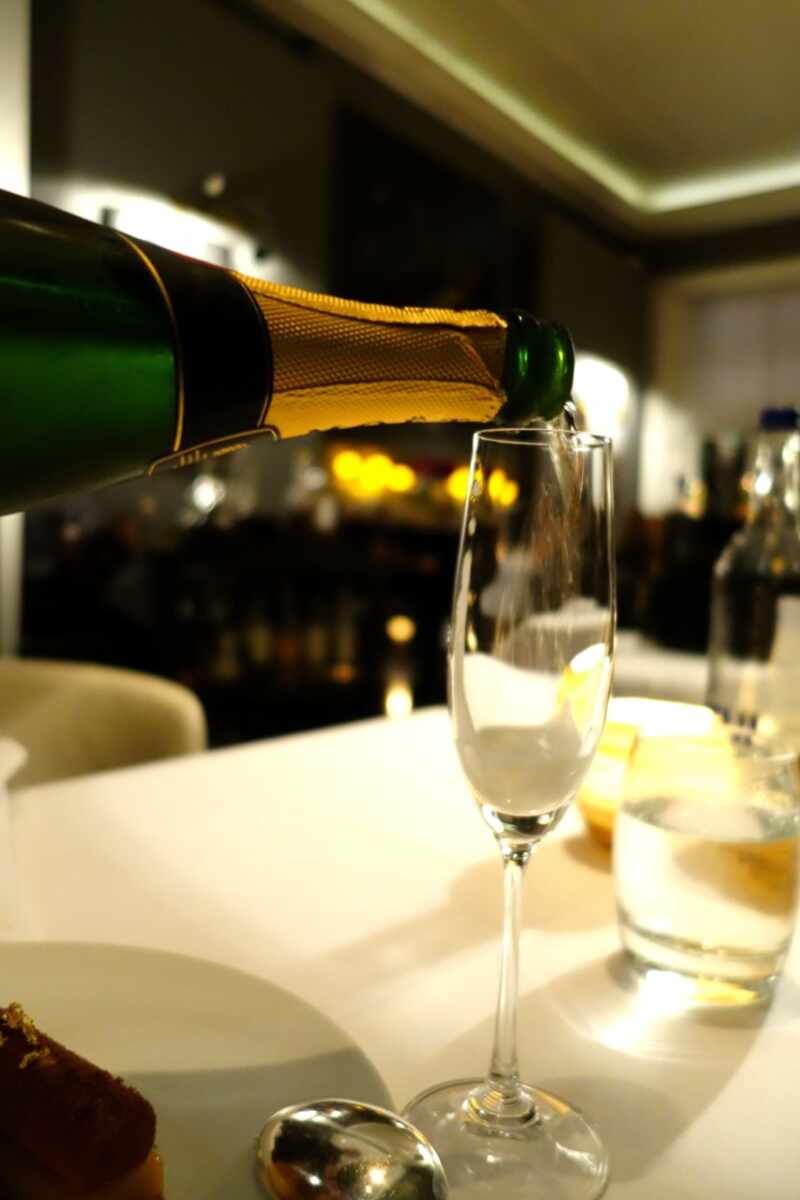 Cheers!
Although I'm more of a savoury girl usually, the Mortons puddings just slay me.
I would love to tell you what this is but I can't. It's some chocolatey, caramely, rich and decadent combination on top of a buttery biscuit base.
This is Baileys ice cream, which we all fight over, using our spoons like swords… so you'd better get stuck in quickly!
It reminds me of my Christmas BBMs from last year.
We tie up dinner with espressos and petit fours.
Before heading down into the cellar to dance the night away.
I hope you brought your dancing shoes!