Marks & Spencer have just launched their new Autumn collection.
A couple of weeks ago they dropped me a little note to ask if I'd like to choose a cheeky piece for my 'back to school' wardrobe.
To be perfectly honest, my first response was (probably the same as yours) "M&S… really?"
I thought that they couldn't possibly have anything that was 'me', that it would all be outdated and frumpy.
I was totally wrong.
The new designs are nothing like the old M&S and I (along with the rest of the country and British press) have been totally blown away, especially by their collection of oversized, pastel winter coats.
With a vast waiting list, the pink one sold out before it even hit the stores and the other pastel shades are well on their way to extinction.
I chose the baby blue number, and I'm already totally besotted with it.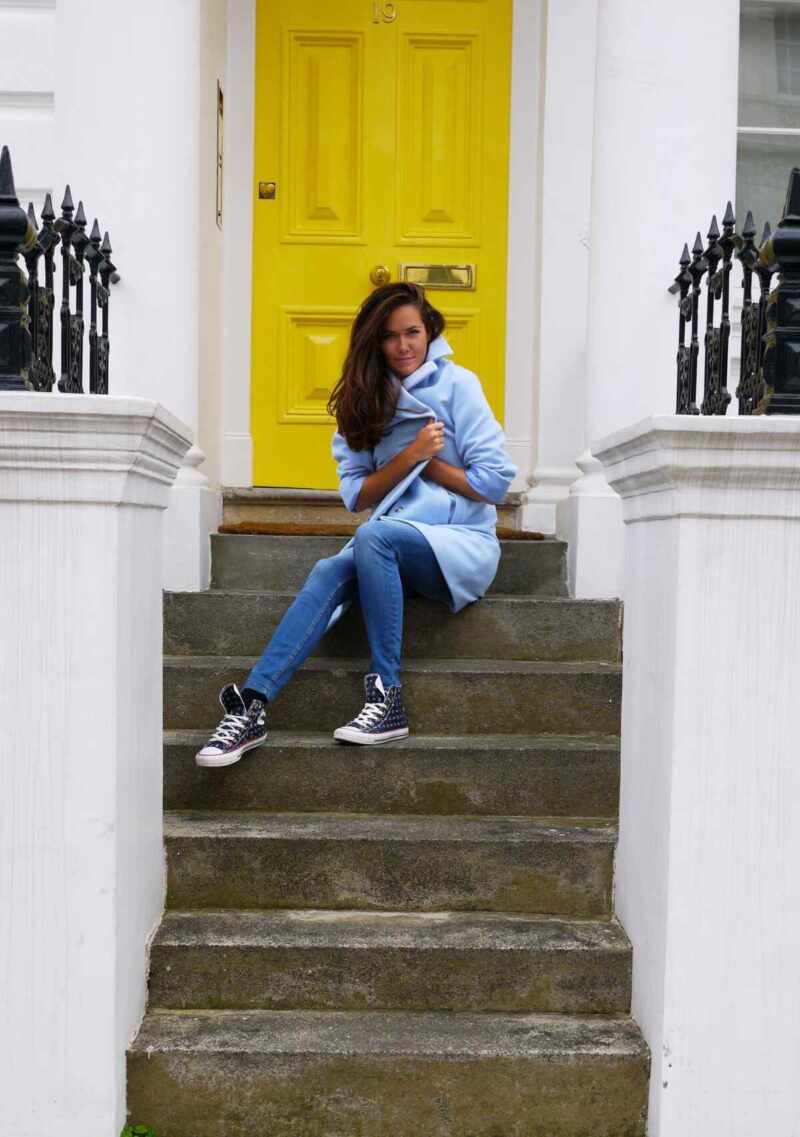 It's "oversized" so you can wear a cosy jumper underneath and wrap yourself up in it like a blanket.
Especially dreamy with the lapels folded up, keeping your neck warm.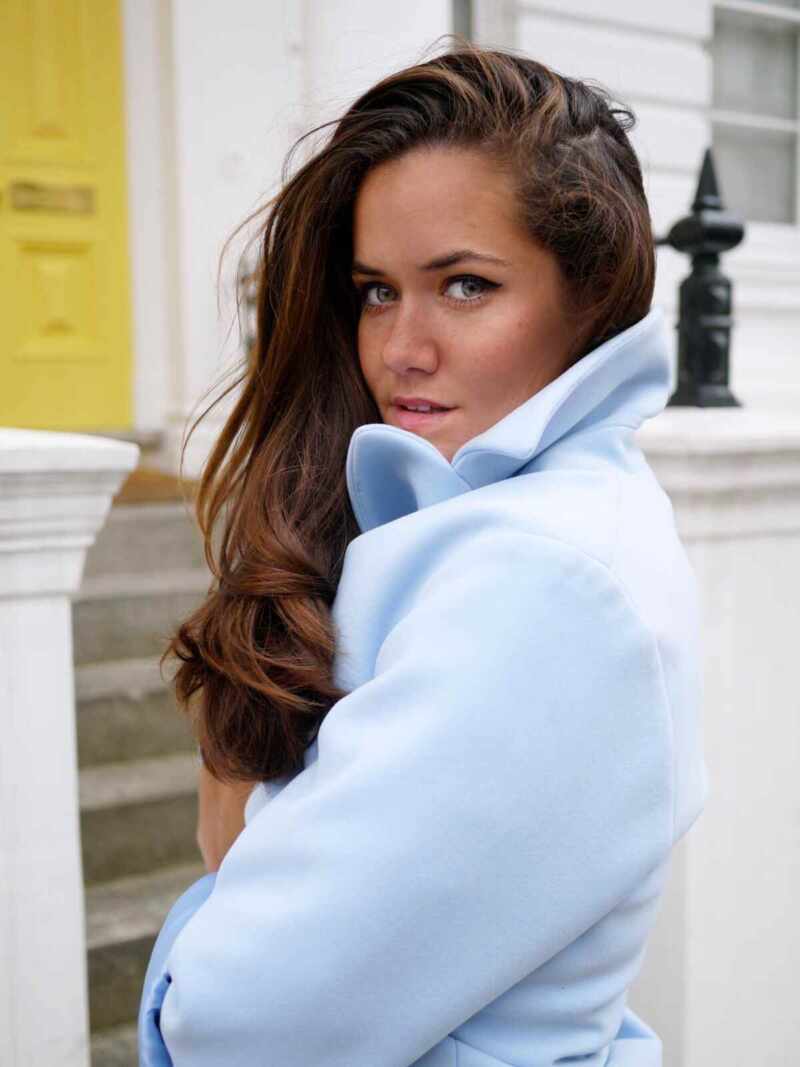 I'm pretty sure they've all sold out in stores, but you can find a few left online.
I wore mine with skinny jeans, Converse All Stars (with anchors, naturally), navy jumper and rope necklace.
[iframe data-blogger-escaped-scrolling="no" frameborder="0″ height="120px" src="http://currentlyobsessed.me/api/v1/get_widget?wid=29&blog=The%2BLondoner&product_ids=d86fde5838ac824e1ae3a620a8580c59,580552cea50849ba4984c0113032babb,04211b6a81e2ab052eba3d2d72f01c56,ab647e35d2fc548e6a72993fcffcf725&rows=1&cols=5&brand=1&price=0&hover=1″ width="600px" style="color: rgb(0, 0, 0); font-family: Times; font-size: medium; line-height: normal;"]
For a working lunch at 202…
Followed by a drive with Kimberley, roof off, music turned up and singing along to anything that popped on the radio! (Still nice & toasty in my blanket of a coat.)
And then home for sushi and movies.
Autumn is officially here, the nights are getting longer… am I the only one who's actually kind of enjoying it?