Ross Shonhan is a brilliant chef. He used to slice & dice for Nobu but always knew he was bound to captain his own ship. Earlier this year he opened his roaring success of a ramen shop, Bone Daddies in Soho. Now he's back with another (not so) little Asian number that's guaranteed to steal your heart, and it's just down the road in Covent Garden. Stroll through the buzzy, busy streets of Seven Dials. Past the singers & the street performers and head onto Earlham Street.
Look for the teeny-tiny door with the teeny-tiny sign.
And head down into the cellar.
Grab a drink at the bar while you wait to be seated.
This pink thing is Harry's drink, not mine!
Get nestled at your table.
Like A Boss Shirt from Goodnight Macaroon.
There are separate round tables and booths for big groups, but I recommend sitting up at the long tables in the middle. Everyone gets stuck in together and it feels much more… authentic.
(Hungry walrus, obviously.)
To start we had expertly cut sashimi and piping hot soft shell crab with a cool mayo dip.
We burnt our fingertips in the rush to get stuck in… but it was worth the pain. Perfectly crunchy & well seasoned. I could have eaten buckets of the stuff, but saved myself. For the main course you're expected to choose your "flesh" to go with your buns. You can have sticky pork belly, crispy duck, sirloin steak, baby chicken, salmon teriyaki, lamb chops, anything your heart desires. We went for honey & mustard braised pork belly and crispy fried sole.
You fill your light, fluffy bun with meat, veg & sauce and get stuck in with your hands.
A bit like eating a hot cloud sandwich, essentially.
The restaurant is one big room with an open kitchen at the end. Go and have a snoop & stretch your legs before pudding… you'll want to make room!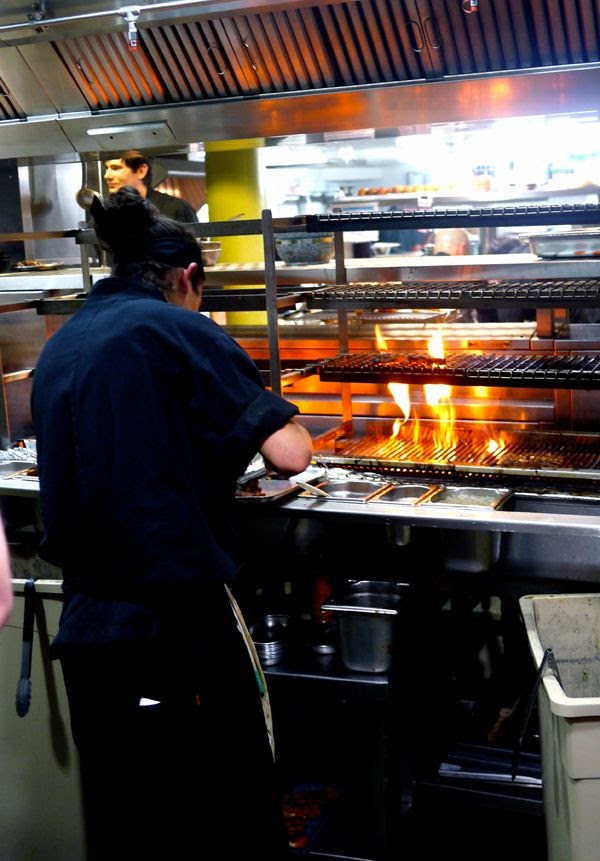 Whatever you do, have the smores. They're awesome.
You get your own little fire pit to play with, if (like me) you're one of those dreadful people who can't help playing with the candle you'll love this.
Toast your marshmallow and stick it onto your green chocolate covered cracker.
Sandwich.
Squish.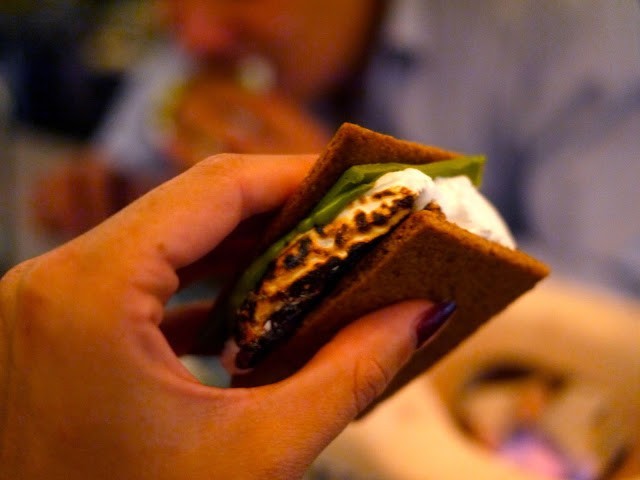 Demolish. The black sugar custard filled doughnuts are pretty bloody spectacular too.
We couldn't finish ours so shared them with the guys sitting next to us. I told you sitting at the big table was a good idea.
If you want a fun & different date spot, give it a go. If you have a big group of friends and like sharing, give it a go. If you have a work thing and need somewhere impressive but chilled in central London, give it a go. Basically just give it a go! You'll love it, I promise. Website here . In the mean time… how about one of my S'moreos to tide you over?