Valentines Day is almost upon us.
I wasn't going to do a gifting guide this year, but it's been so hotly requested that I feel bad, so *da da da daaa daaaaaaa* (that's a fan fare) here it is!
Let's start with the girls.
If you're struggling with a way to melt your lady's heart, here are a few ideas.
They range in soppiness, so you can decide for yourself what's the right level of 'cute' for you.
"My side Your side" pillow cases £25 It's been scientifically proven* that women need more space in bed. You know how lionesses are the ones who roam the wilds looking for food? That's pretty much the same thing. You've just gotta let us roam, man. *probably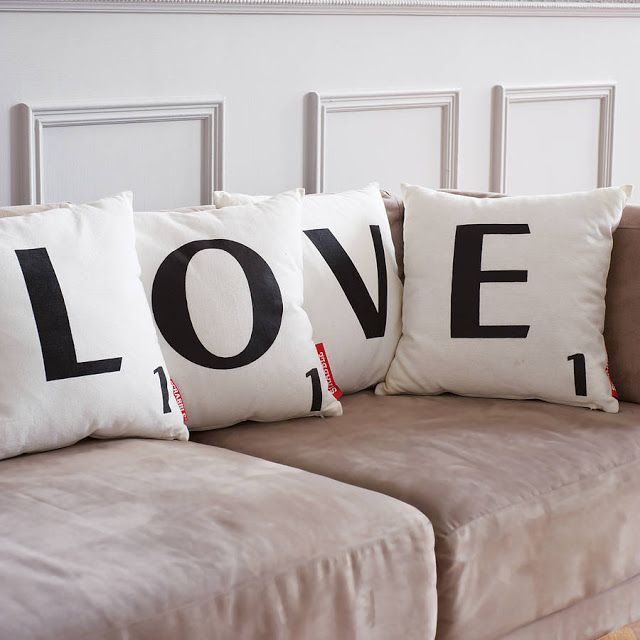 Scrabble Pillows £20 One for the wordy girls. Keep it simple or go for a triple word score.
Personalised "I wouldn't change a thing" print £28 Because obviously you wouldn't want to call your girl 'Simon'. Probably wouldn't go down all that well.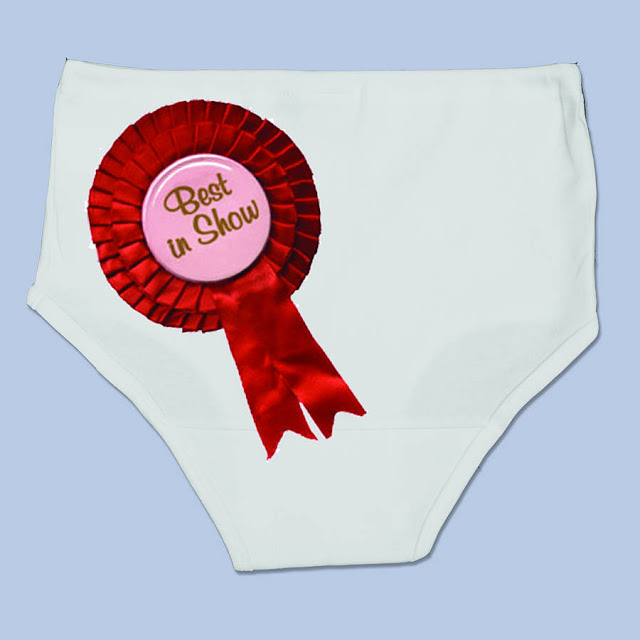 Best in Show pants £15 Ego boosting undercrackers. *NB* You may have to gauge your lady's humour on this one. Either she'll find them hilarious or she'll be furious and think you're calling her your prized pig. One for the risk takers out there. Live dangerously!
Personalised date spot print £35
This one's much safer & pretty darn adorable in my book. A list of your favourite dates or secret spots, so far.
Christian LouboutinAborinas $900 (American site)
Red soles > red roses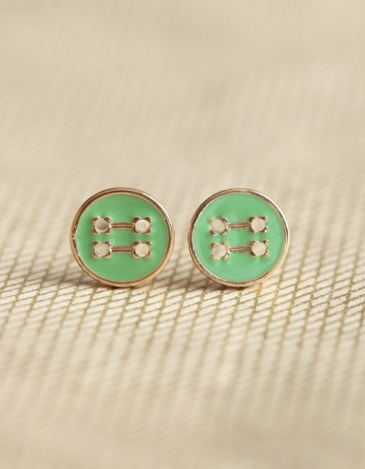 Button up earrings $9 (American site) Only suitable if your girl's cute as a button! (Sorry, couldn't help myself.)
Heart bracelet $110 (American site) So she can wear her heart on her sleeve. (I'm getting steadily cheesier, aren't I?)
Roses. Obviously. You can spend a little or a lot. Two dozen reds from Moonpig are £35 (which is hella cheap for Valentines roses). Or you want something a little fancier, go local. Hands down the best in London come from Only Roses .
For him:
Show up naked, bring beer.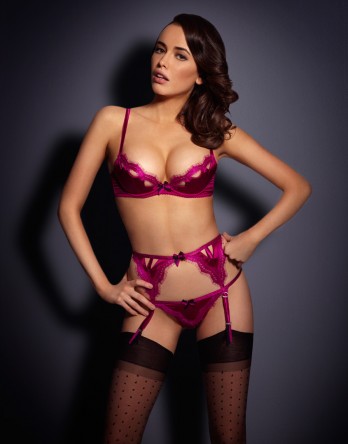 Agent Provocateur / ASOS The Date I think Valentines night is overrated. Restaurants tend to be full of people with high expectations, expensive set menus & grumpy staff. Personally, I think it's more fun to do something at home.
Build a fort, eat pizza inside it and watch old Meg Ryan/Tom Hanks movies. Romantic really doesn't have to mean fancy! Right Jude?
Some people are funny about Valentines day. They say it's commercial & silly, and to some extent it is… but it's also a chance to show the person that you think about more than any other, that you appreciate them. We're all busy and it can be tricky to always make someone feel cherished & valued. So this is one silly little day in our calendar where you can make a fuss of someone who just makes your world that little bit better. If you're single, I'm sorry. All this mooshy stuff sucks a bit, doesn't it? Grab your friends, get some food & go out dancing. Your time will come.