Back in the day Snickers bars used to be called Marathons.Â
Way back then kids didn't have mobile phones. There was no Facebook, no "selfies", no duck facing.Â
Walkmans ruled the world, not iPods.Â
There was nothing more annoying than having to rewind a VHS tape before watching it.Â
Crop tops & double denim were the height of fashion… ok some things come back around.Â
Anyway, last night (during a furious game of Golden Eye on the N64) my friend Will and I decided to go old school & invented what we like to call "Marathon Cookies".Â
Soft, gooey, deliciously naughty biscuits with molten caramel & chocolate covered peanuts.Â
The basic cookie base is the same as my Choconut Cookies, but these are a totally different animal.Â
The main thing you have to find is caramel sauce, they sell it in most supermarkets now, or you could use dolce de leche if you're somewhere with a big Spanish community.Â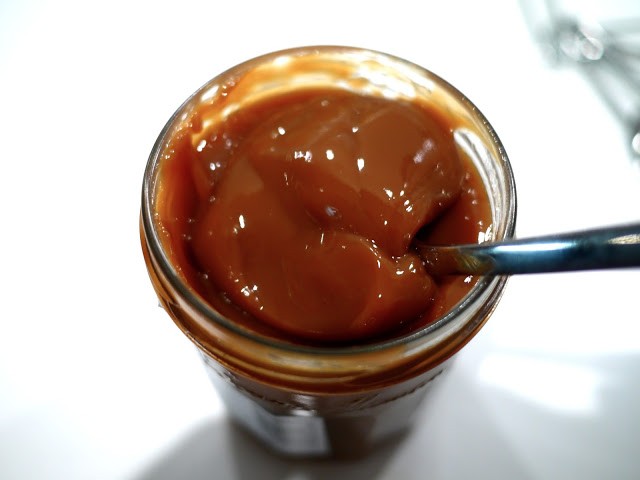 You'll need:
250g (9oz) plain flour
1/2 teaspoon bicarbonate of soda
1/2 teaspoon salt
170g (6oz) unsalted butter, melted
200g (7oz) brown soft sugar
100g (3.5oz) caster sugar (granulated sugar)
1 tablespoon vanilla extract
1 egg + 1 egg yolk
200g (7oz)Chocolate covered peanuts
1 big tbsp caramel sauce
Preheat your oven to 170째C / 340째F
In a big, dry bowl, sift your flour, bicarb & salt together. Set to one side.
In a separate bowl mix together your sugars & melted butter.
Next beat in your eggs & vanilla extract. Pour it into your dry mix. Mix until totally combined (I used a mixer, but feel free to use arm power & burn off some cals in preparation for your cookie feast!)
Once totally mixed, pour in your chocolate peanuts, mix.
Then add your caramel & mix again…
…but only a little, you want swirls, not caramel flavoured cookies.
If your butter's still warm you may find the chocolate melts off your peanuts, don't stress, they'll still taste delicious!
Line a baking tray with greaseproof paper.
Grab small handfuls and roll into balls.
This is quite messy work.
They taste better than the mixture looks, trust me!
Bake for about 12mins, until they're bronzed but still soft in the middle.
Cool on a wire rack.
Enjoy warm with a cold glass of milk.
Store in an airtight container for up to a week.Â
I'm a massive fan of salty/sweet so next time I'm going to try making them with salted peanuts and chocolate chips. *Homer drool*.Â