Contrary to popular belief, my friends & I don't spend our entire time skipping around London shopping, drinking cocktails & flirting with unsuitable men.
I mean we do a fairly substantial amount of the above, but sometimes, just sometimes we get serious.
My friend Valentina has just started a new business. It's an advertising/design/social agency called Evereti . We sat down to talk shop, social media & strategy.
There's only one food I want to eat when I'm getting down & geeky. Burgers.
Now there's been a lot of hype in London recently about "The Best Burger", well you can all stop looking. I've found them. The mothership is nestled in Central London, near Selfridges, hidden behind a little red door.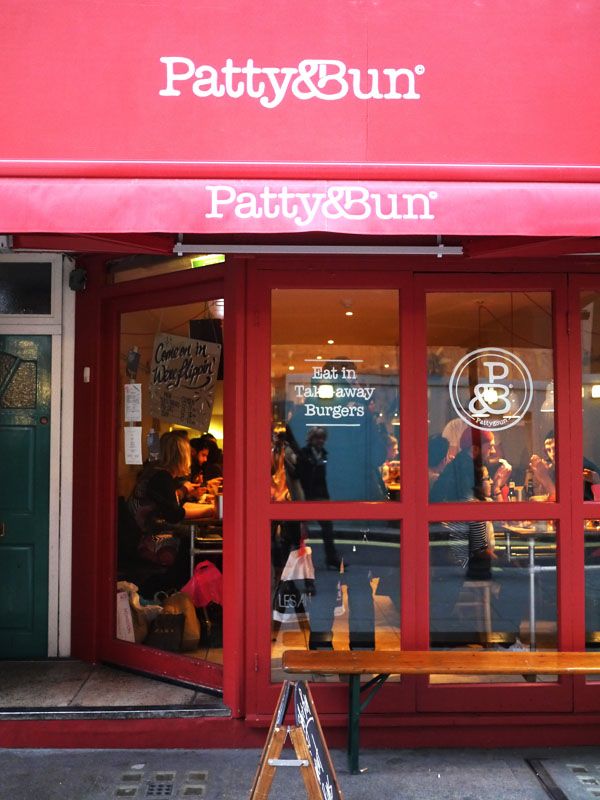 Valentina & I both went for Ari Golds with extra bacon, skin on chips with rosemary salt & smoked bbq wings.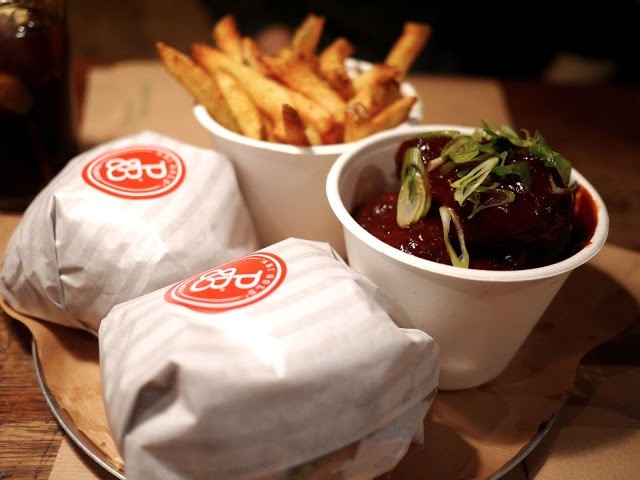 The patty is unbelievably juicy, without being sloppy. The bun is soft enough not to put up a fight, but strong enough to maintain the integrity of the burger. Crispy bacon, american cheese, proper lettuce & sharp pickled onions… this is a thing of beauty.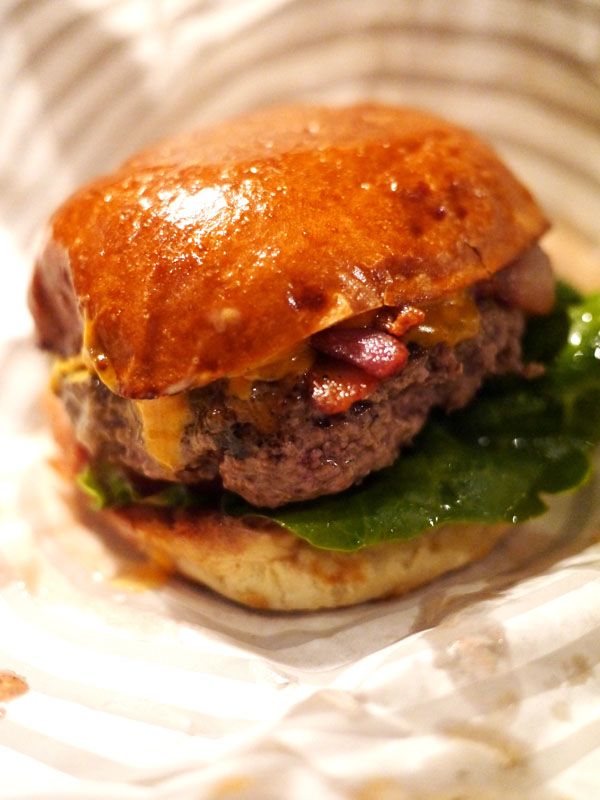 The wings? Oh the wings. Incased in a crispy, sticky, sweet, spicy armour; the meat inside just falls from the bone. The spring onions balance them just enough to stop them becoming sickly.
The fries are good.
But let's be honest, the main event's the Ari.
Best of all? You can take a couple for the road!
I should warn you, Patty & Bun is not a well kept secret.
This blog post probably wont help… but there's usually a queue. If (like me) you can't handle the idea of queuing for food, try and avoid peak times (lunch & weekends).
We saved ourselves & had lunch at about 4pm, walked right in and got a table.
They're closed on Monday but every other day they're open from 12 – 11pm, except Sundays when they close at 10.
Find them here & for the love of god, make sure you order a side of wings.