It's easy to stuck in a lunchtime rut.
Personally I think you should ditch the sandwich and opt for an oh so Euro-chic bruschetta.
Toasted sourdough piled high with delicious fresh flavours. Like mini, healthy, towering pizzas.
These are three of my favorite, ridiculously easy combos.
Grilled goats cheese & honey. Cream cheese, cucumber, salmon & dill. Cherry tomato, garlic & pesto.
Grab a big loaf of sourdough or your favourite crusty bread.
Cut into big hunky slices.
For the cherry tomato bruschetta, grab a handful of tomatoes.
A couple tablespoons of pesto ( homemade if possible).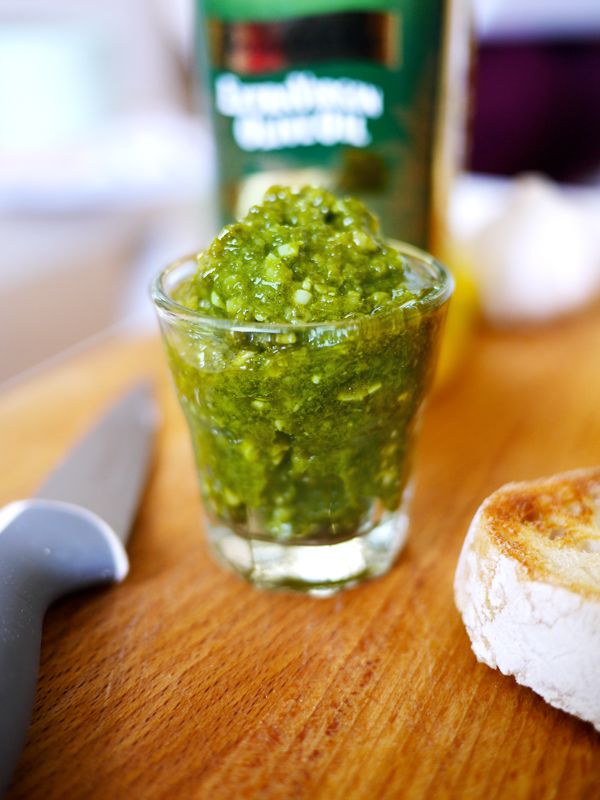 Toast your bread. Peel a garlic clove, chop in half & rub over the bread. Don't smoosh it, you just want a delicate flavour.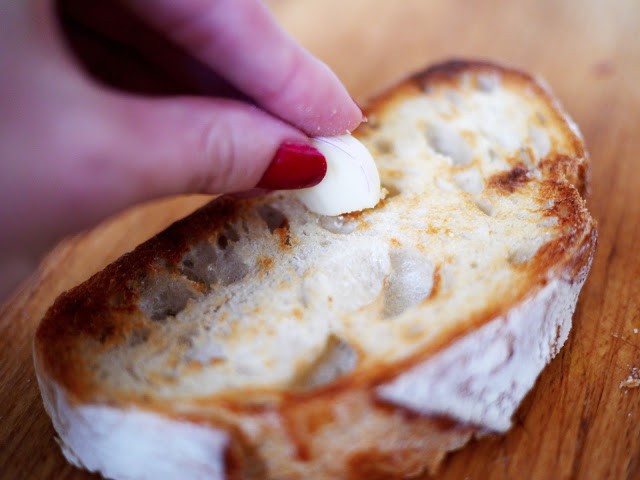 Chop your tomatoes & toss with your pesto. Tumble over your bread & sprinkle with some flaked sea salt.
Add a little extra olive oil if you think you need it! (I always need extra olive oil.)
Boom. Done. Next up- molten goats cheese with a little drizzle of warm honey. Now, this next one may not be the beauty queen of the group… but holy moly does it taste good!
Toast your bread, top with slices of goats cheese, pop under the grill (broiler) for about 10 mins. Take it out, drizzle with a little honey & pop back in for another min or two.
Tadaaahh! Done. For your smoked salmon badboy you'll need to toast your bread, smear a good thick layer of cream cheese on there. Top with slices of cucumber, slivers of salmon, a squeeze of lemon & a few sprinkles of dill.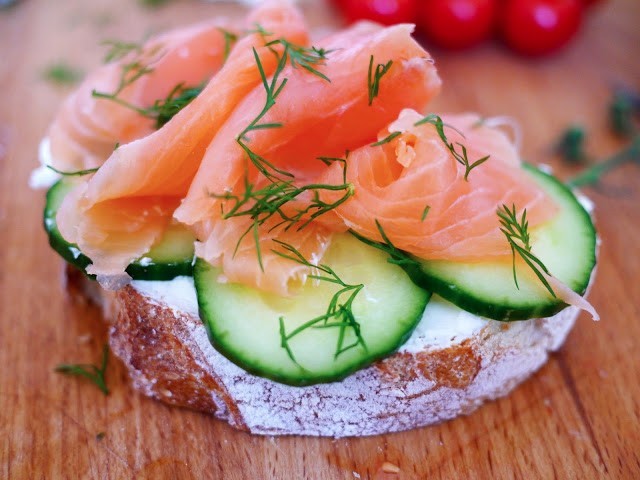 Perfect light, fresh flavours. Ready for Spring!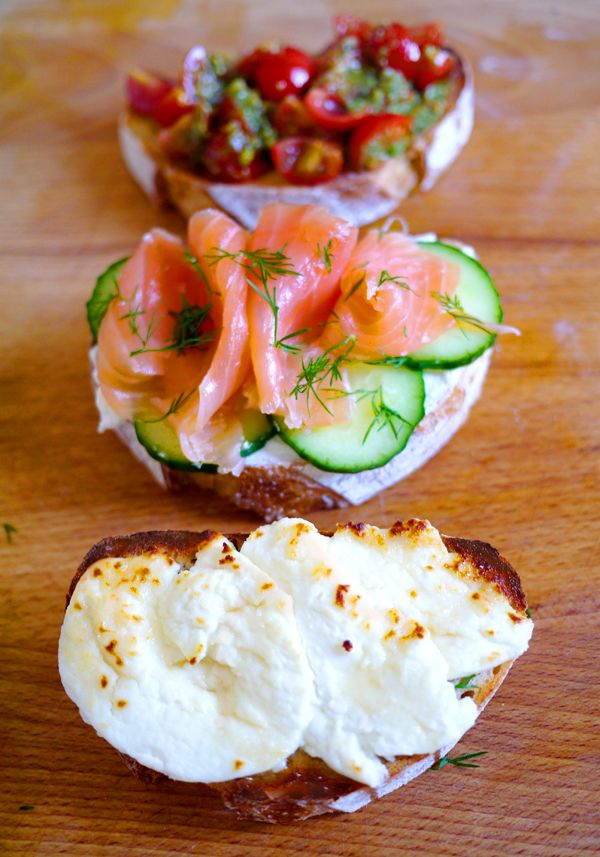 Sometimes the best things in life are the simple ones.