My deliciously glamorous friend Hanushka has just come home from New York.
She's been gone for what seems like forever, so we took an hour for a thorough, much needed catch up.
What food goes best with gossip?
Pancakes.
Where can you find the best pancakes in London?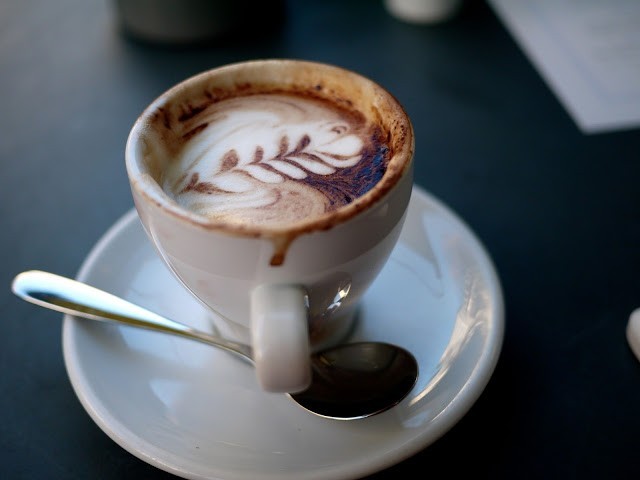 Plato joined us (which is why we were sitting outside bundled up in our coats!).
You already know how much I love a Canadian tuxedo this time I paired my double denim with my Zara coat, Ray Bans (hello winter sunshine!), a pair of mum's boots (sorry mum) and a Daniel Wellington watch.
Hanushka leapt straight in to Insta-snap the pancakes…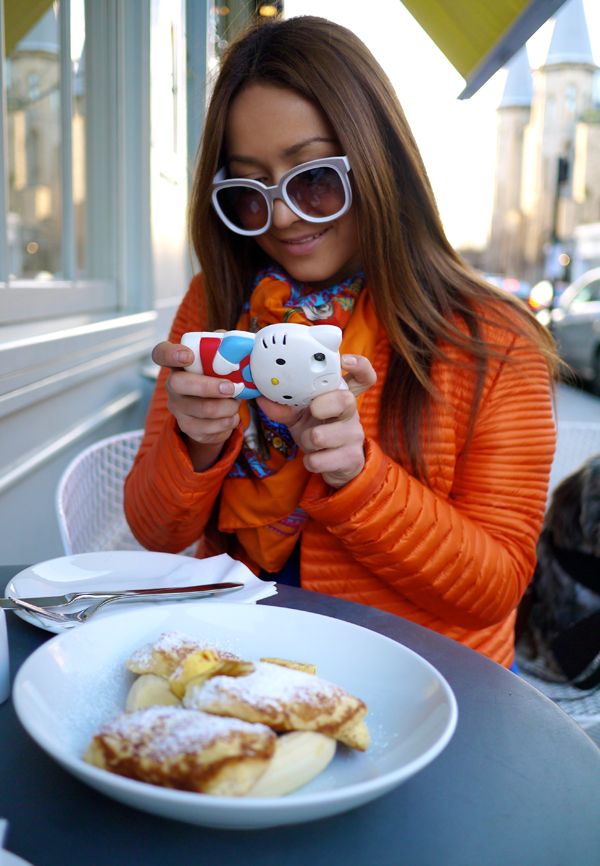 …Can you blame her? Look at them!
Having gorged ourself on maple syrup & honeycomb butter we let Plato take us for a little stroll along Westbourne Grove.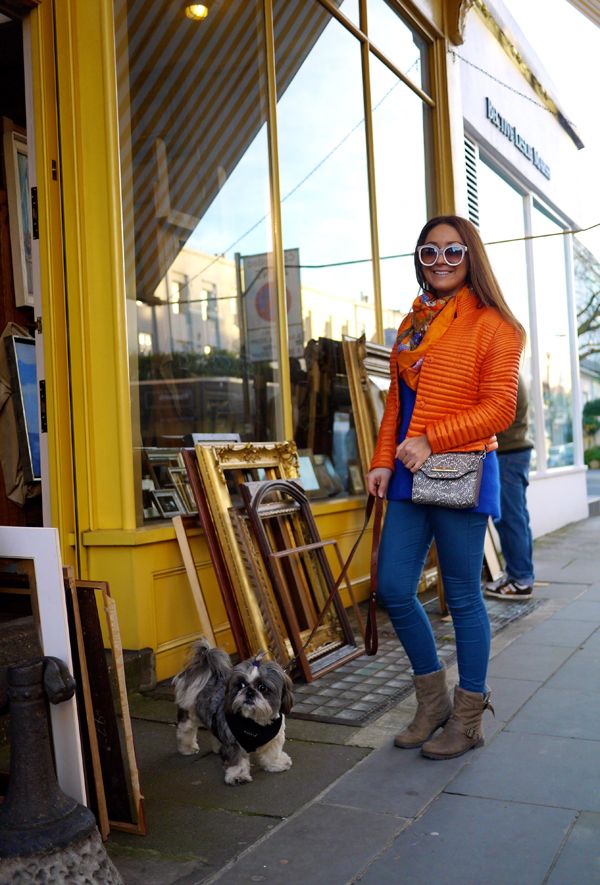 Spectacular orange coat by Moncler, scarf Hermes, Topshop jeans, H&M jumper.
My shirt & belt are Ralph Lauren , skinny jeans are from Nobody, bag is from Celine.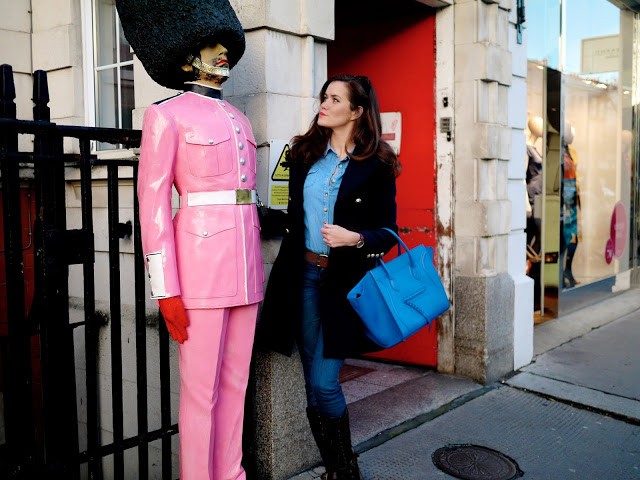 I ran into Prince Charming, but he declined a kiss… probably just playing hard to get, I'll try again tomorrow.