I have the same attitude to meal times as Hobbits do. Hobbits have breakfast, second breakfast, elevenses, luncheon, afternoon tea, dinner and supper.
Now I'm sure even Bilbo would forgive me for calling second breakfast, brunch. I love brunch.
Don't get me wrong, breakfast is good, it's just always that little bit too early. Your mind is still a bit foggy, everyone's a little bit grumpy and all you want is to be left alone with your paper/emails/twitter.
But Brunch? Brunch is sociable, it's light, it's utterly civilised and nowhere is it more civilised than Granger & Co. in Notting Hill.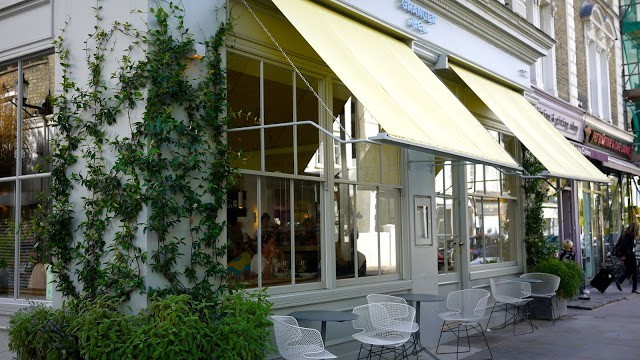 It's one of my favourite haunts. I take friends, family and dates here. The place is always crammed full of yummy mummies and celebrity types, everyone's glossy, well dressed and thoroughly wholesome looking. The one thing we all have in common? A love of greatfood and generous helpings.
I like you a latte!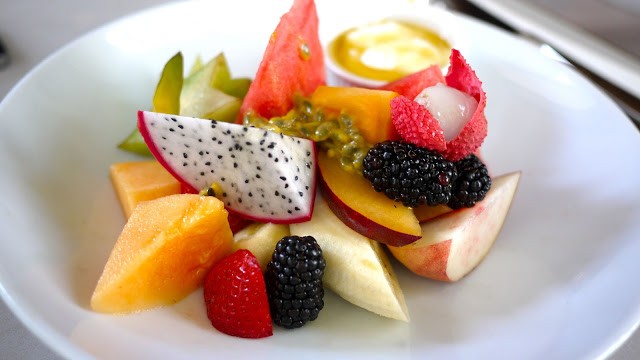 Fruit plate with yogurt and honey.
Dippy eggs & avocado.
Scrambled eggs & avocado salsa.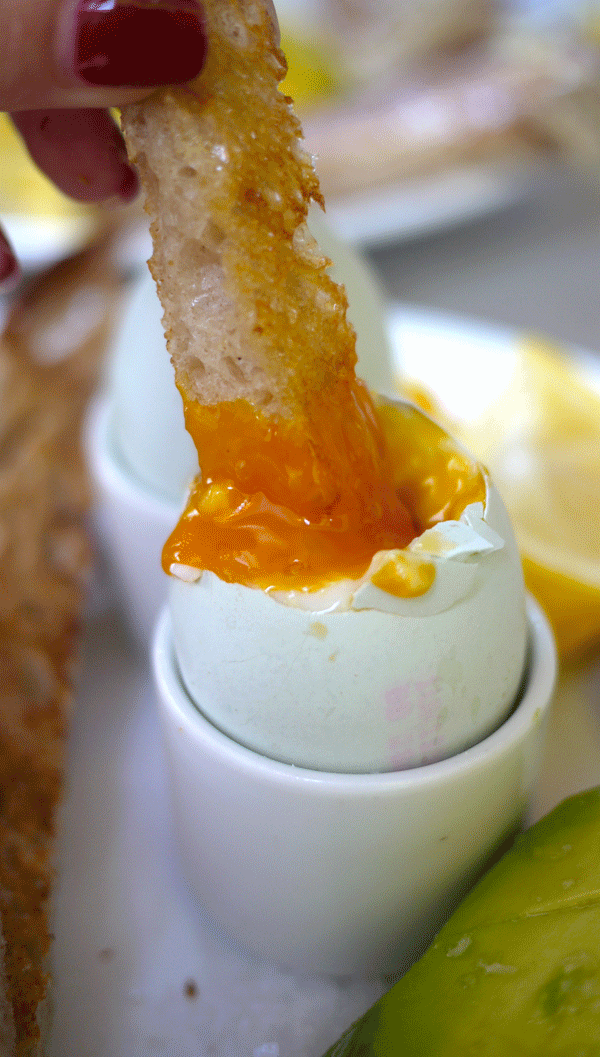 Ricotta hotcakes with honeycomb butter, bananas and syrup. These are un-bloody-real and incredibly moreish.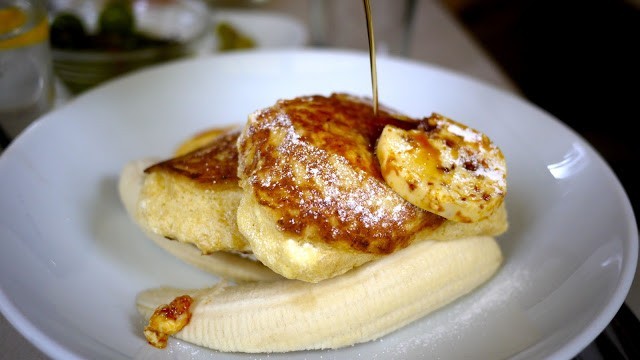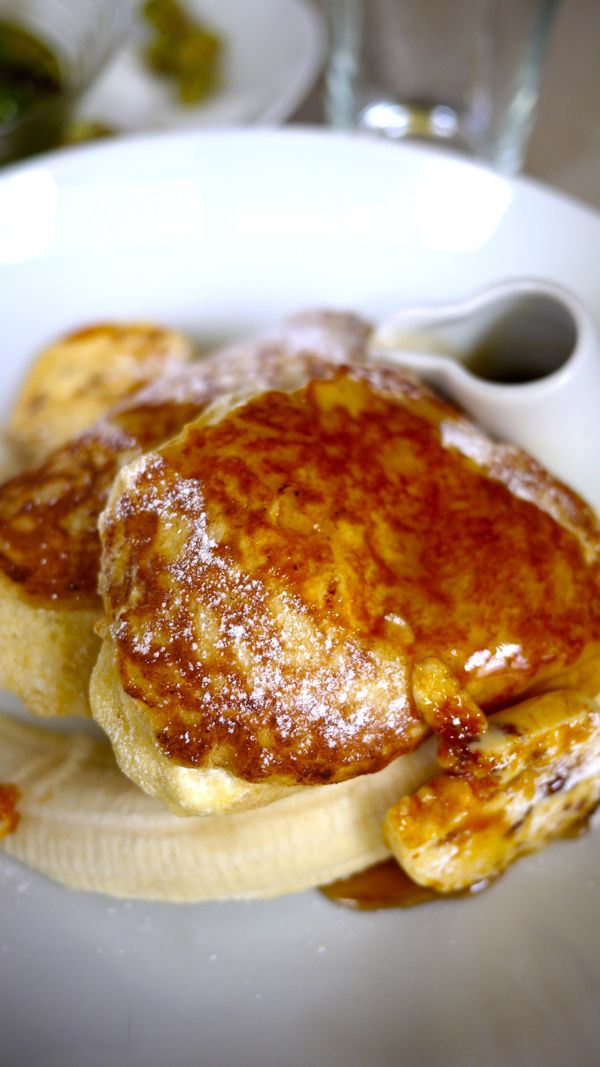 Sweetcorn fritters with bacon & avocado.
The company's usually pretty good too.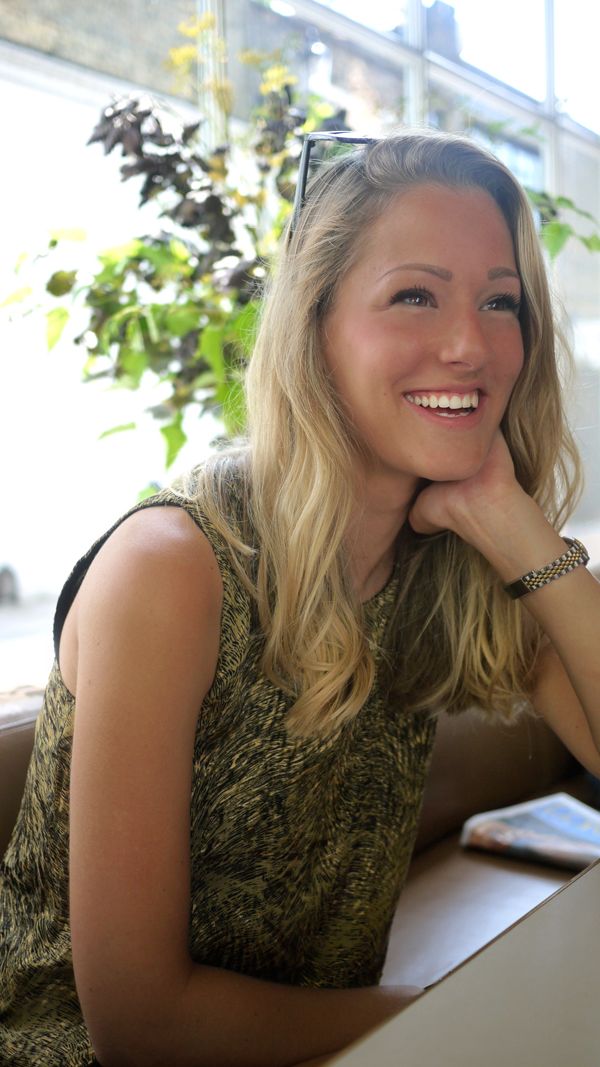 Valentina from VDP. And if you're still not full, you can take a cake home for elevenses.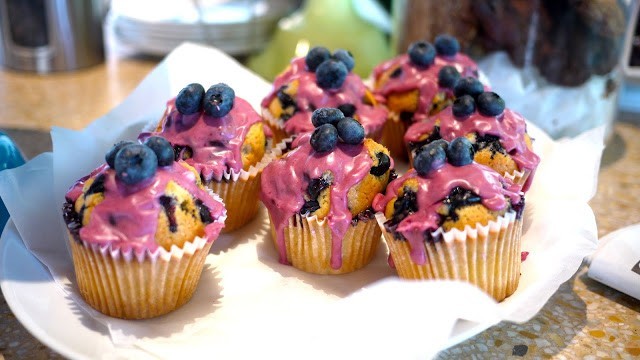 You'll find them on Westbourne Grove. They don't take reservations so if you want to go on a weekend, arrive early or queue around the block, your choice. Either way the pancakes are worth it. Website here. Ps. Other Hobbit types may be interested in the new movie trailer…
[iframe allowfullscreen="allowfullscreen" frameborder="0″ height="360″ src="http://www.youtube.com/embed/SNIKq8ZZ_Zw?rel=0″ width="640″]
Now that's what I'm Tolkien about!