The best thing about having to go to New York for meetings is getting to squeeze in all the stuff I miss when I'm in London. I get to be a little tourist and eat my way around the city.
I arrived on Thursday night, dumped my stuff at the hotel and went right to Catch for cocktails and french fries with an old friend. After wittering away for a few hours, we looked at the empty glasses surrounding us and decided we should probably go to bed. I woke up early on Friday morning, rolled out of bed and headed straight to City Bakery for breakfast.
They sell these huge bowls of rich hot chocolate with a hunk-a-homemade-marshmallow floating on the top.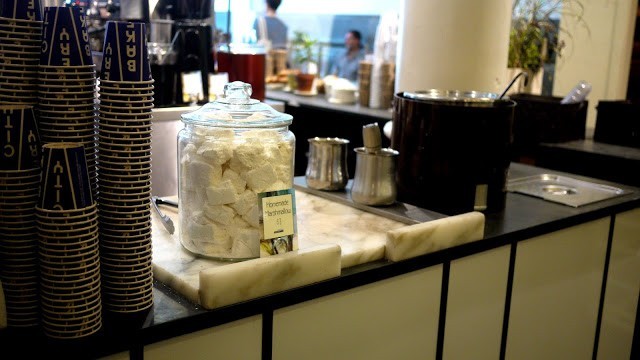 I had a fresh bagel with cream cheese & bacon, hot chocolate and a deliciously flakey croisant.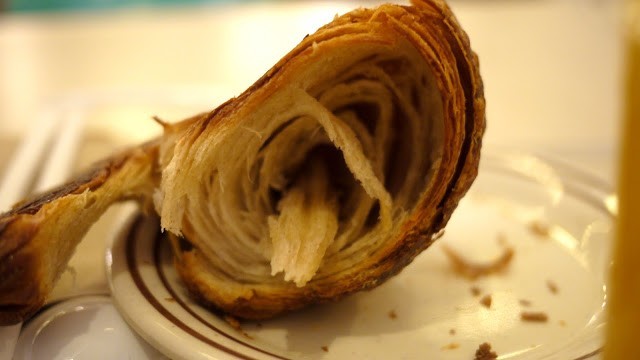 It was such a beautiful day, I took myself for a stroll along The High Line. It's a public park built on an old freight railway. Filled to bursting with wild flowers and immersive pieces of art and poetry. It's very New York.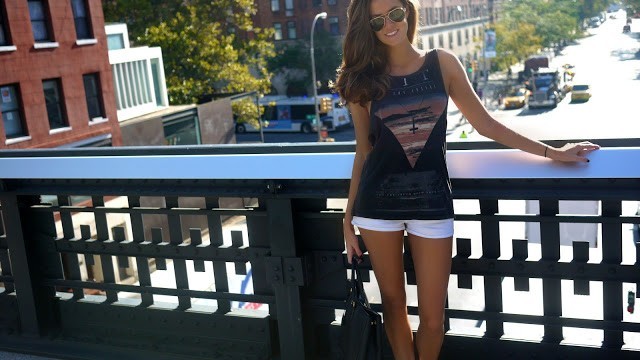 I am all over being able to wear shorts in October!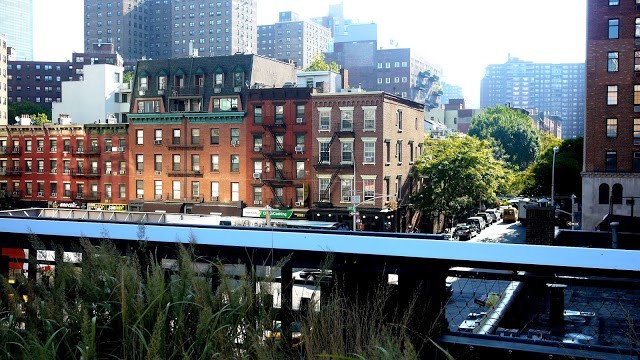 I sat quietly on a bench surrounded by these purple flowers and people watched for a while.
Old couples strolled holding hands, giggling children sat on shoulders and couples nuzzled each other in the sun.
With a little pang of loneliness I decided to head back to the hotel and squeeze in a few lengths of the pool.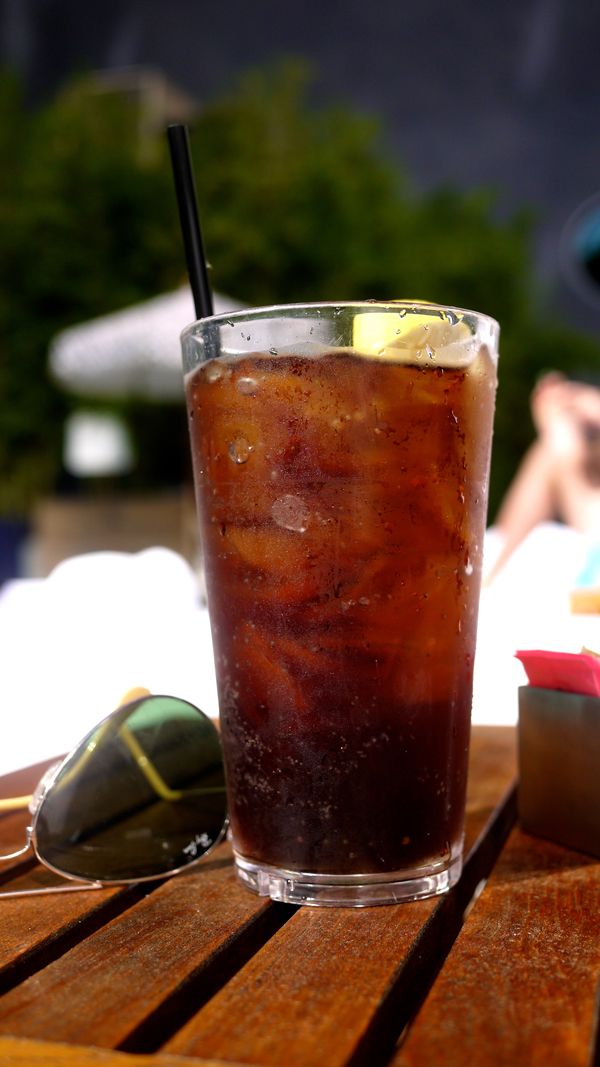 Head cleared, I finally dragged myself away and dressed for my lunch meeting.
I've been working with a team from London who are thinking of launching new restaurants and nightclubs in NYC.
The best thing about working with foodies?
They love to talk over lunch!
On a beautiful Autumn day there was only one place we could go, The Boat House in Central Park.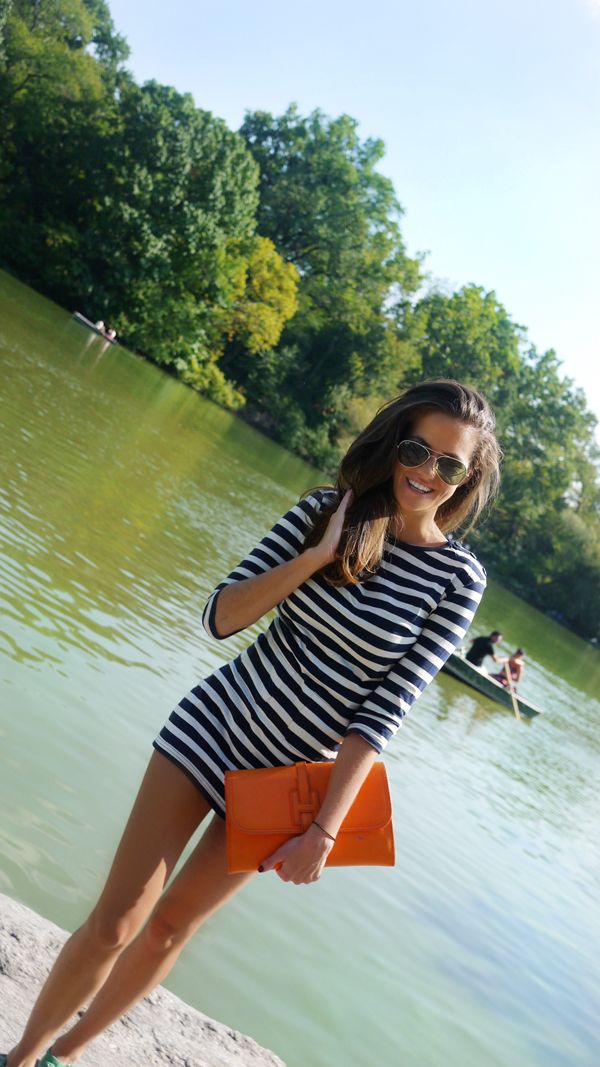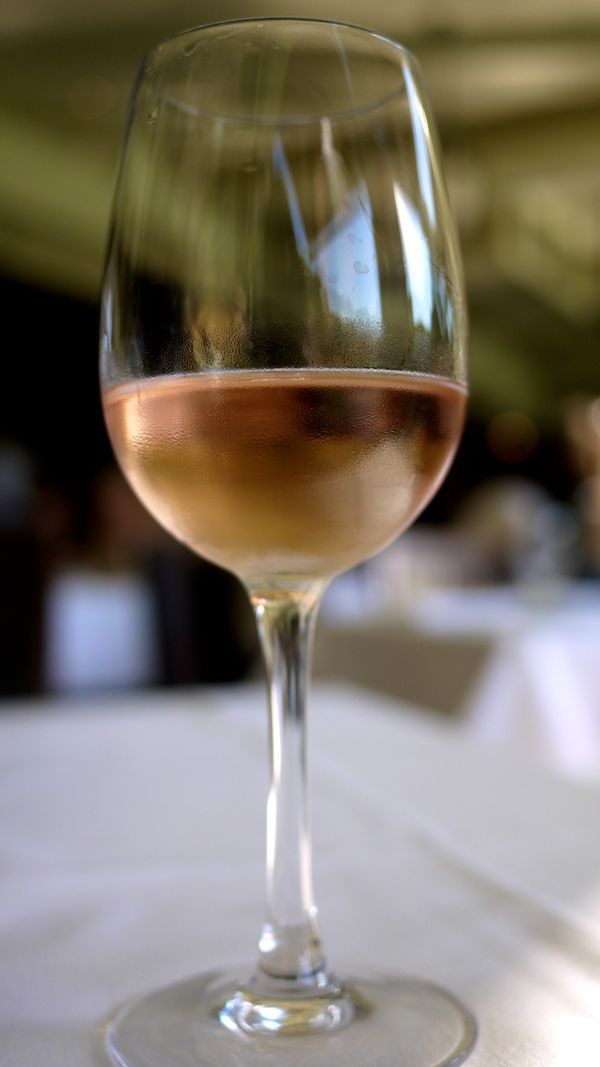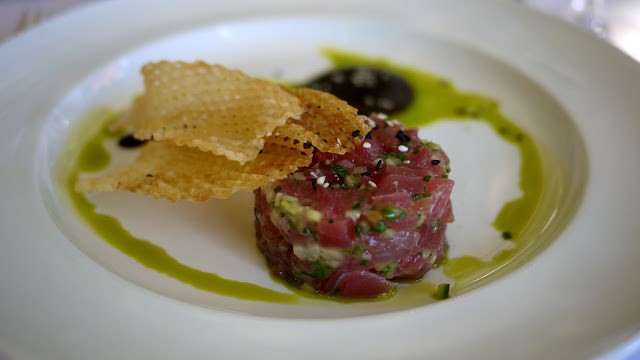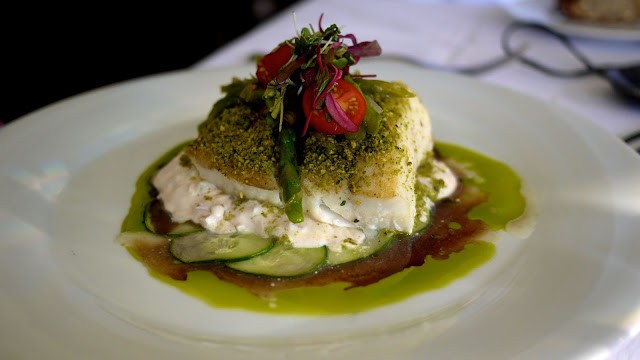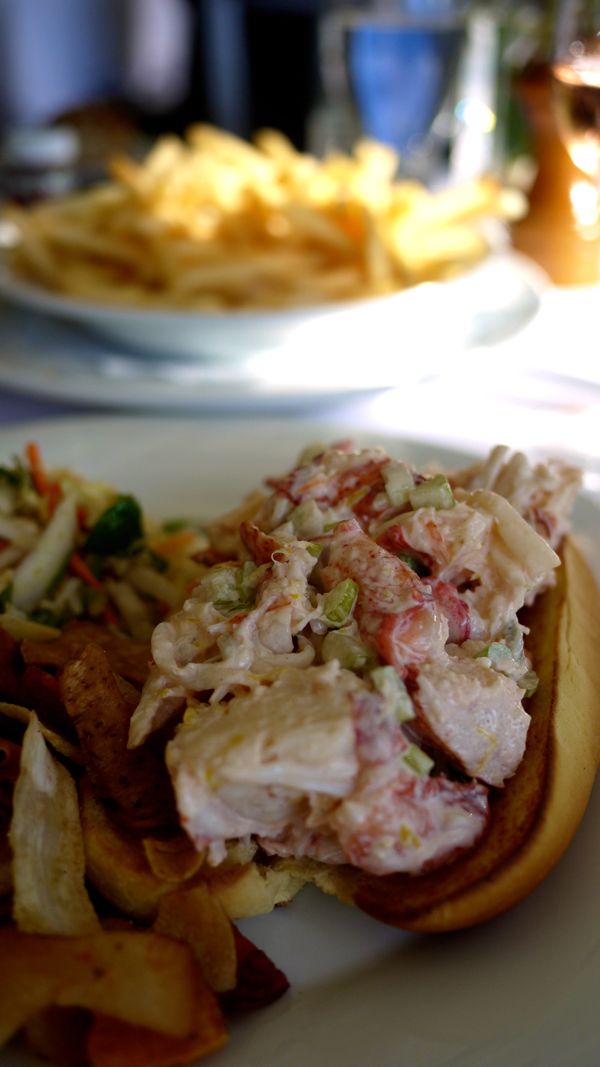 All credit for this gif goes to L!
We chatted for hours. We were the last souls in the restaurant and finally gave up when the waiters had to set up for dinner.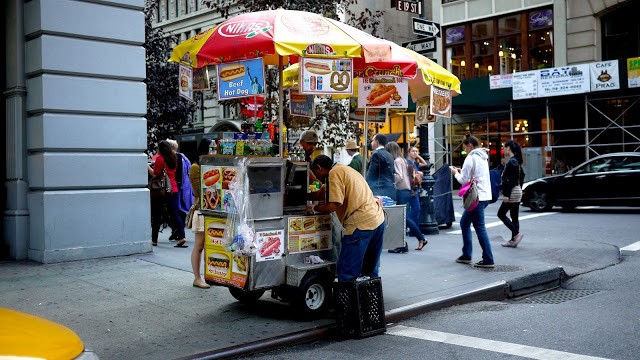 I watched the sun go down from my balcony, zipped off a few emails and dressed for dinner. Say hello to my new Nasty Gal number!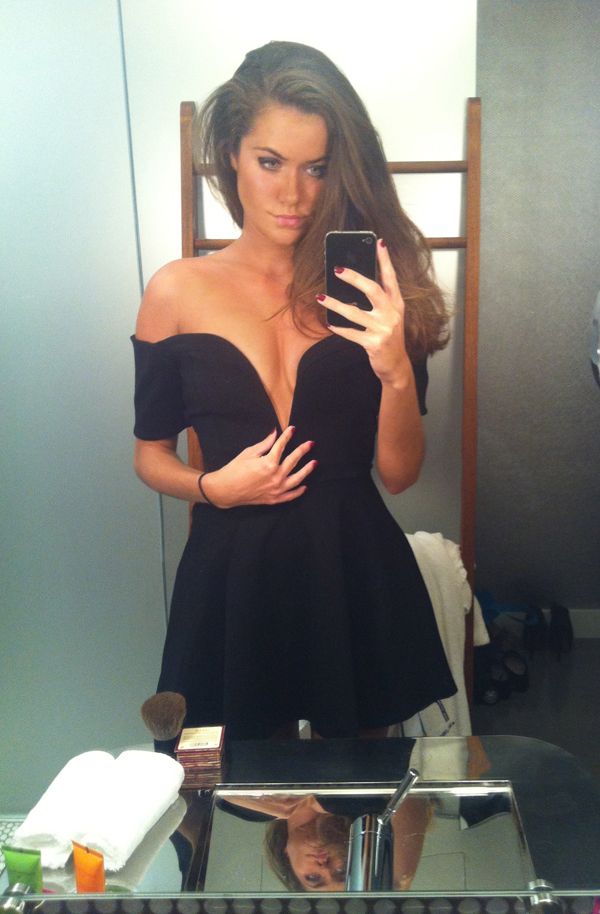 It arrived just in time for my trip and I'm head over heels for her! A few friends & I headed out to dinner at Morimoto (which is actually one of the first places I blogged about, blog's changed a bit since then!).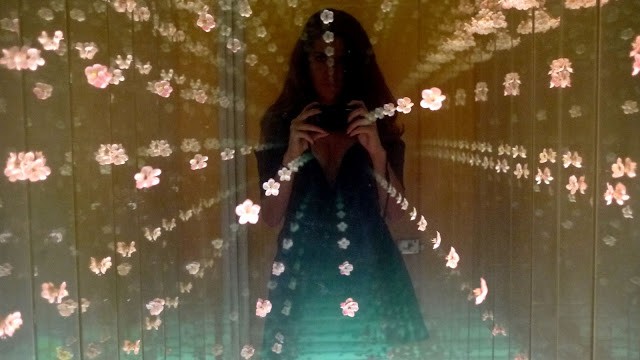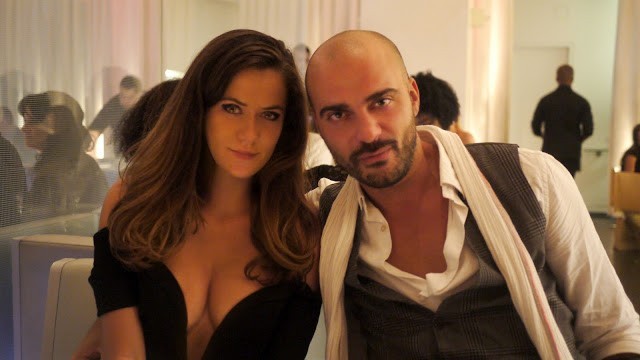 White fish carpaccio with yuzu soy, hot oil, and mitsuba leaf.
Rock shrimp tempura.
Dumplings.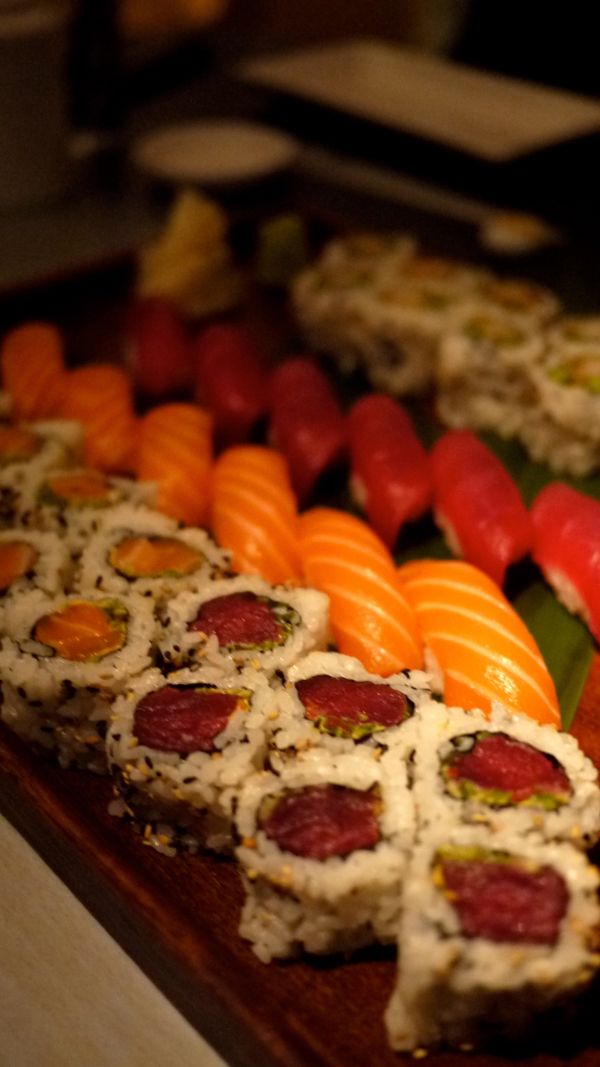 Suuusshhhaaayy.
Sizzling wagyu beef steak.
Angry chicken.
After dinner we went out dancing. Starting with cocktails and Patron at PHD (handily situated on top of my hotel).
And on to Provocateur.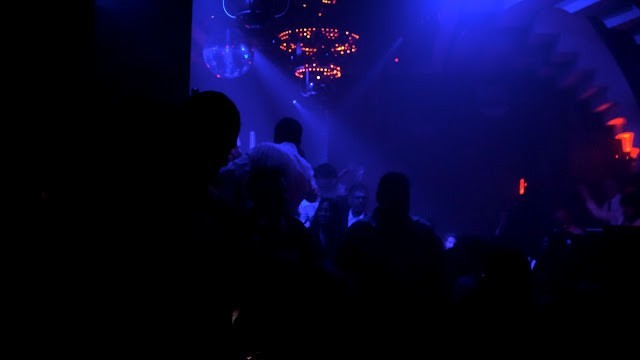 A beautiful, but exhausting day in NYC.