I'm stepping out of my comfort zone today.
I'm going on a blind date.
He's a friend of a friend and we're having lunch in Notting Hill. I'm a bit nervous so I thought I'd distract myself and do a little outfit post.
Plus this way you can tell me what you think!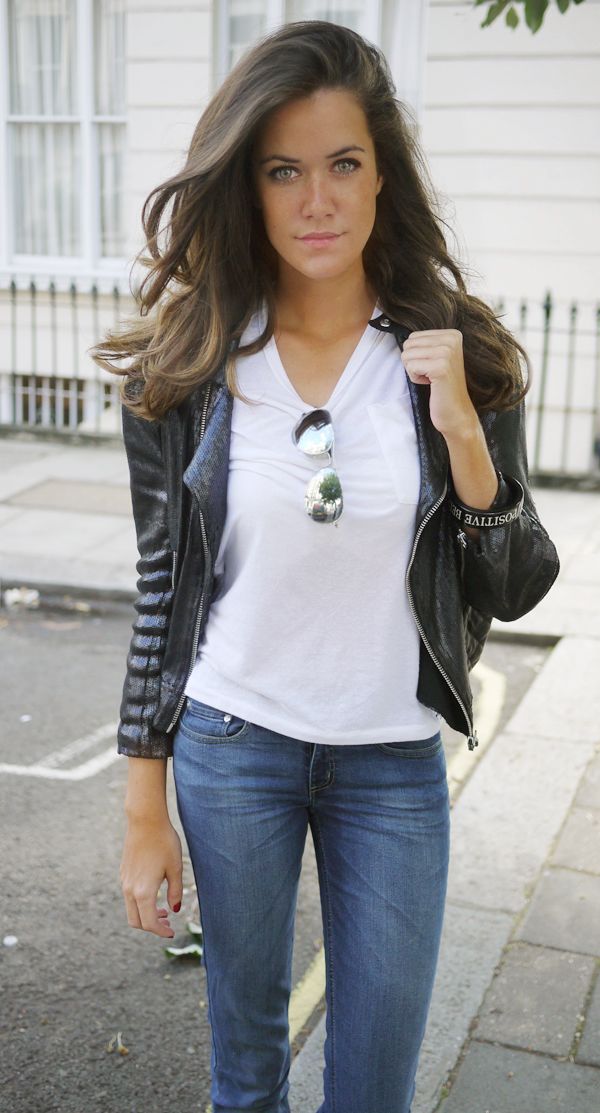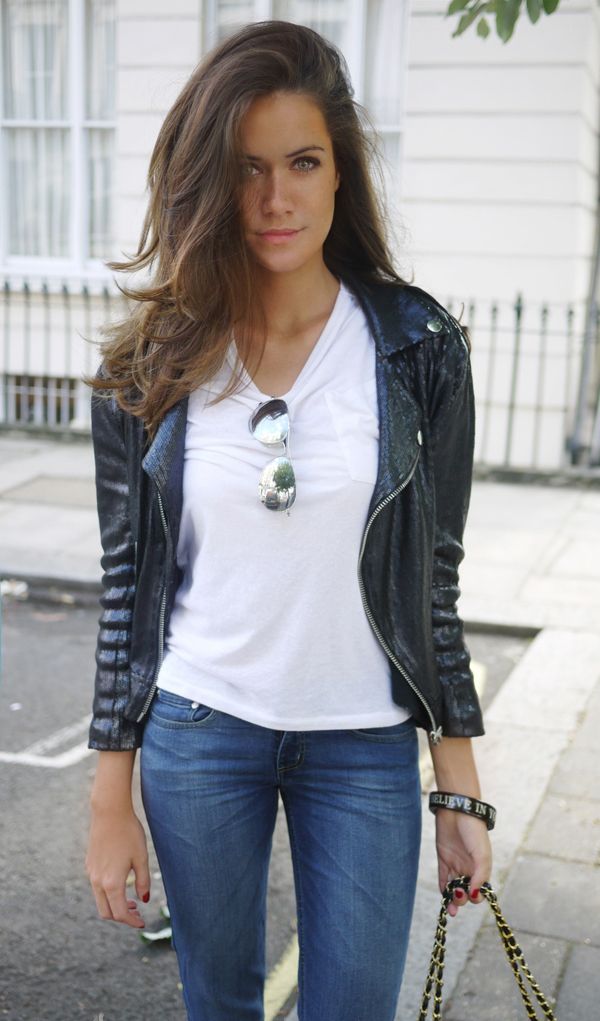 I'm wearing a friend's sold out sequin biker jacket, but you can find one on eBay here or Topshop have a cool version here . Simple white tee ,Nobody jeans , Chanel bag and my new bad-girl Zara slippers. Sunglasses are from a shop in Chelsea but you can get really cheap ones oneBay UK & eBay US.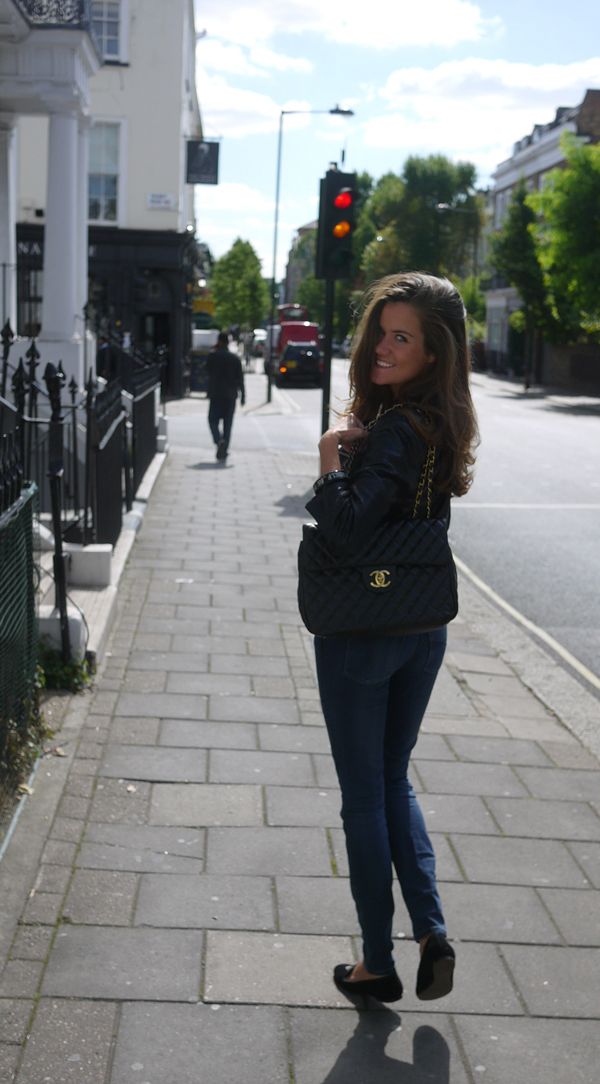 Wish me luck!
Update
So.. the date was a bit of a flop. He turned up late and sort of laughed it off without apologising. He's very, very good looking in that sort of chiselled Disney prince with floppy hair sort of way but honestly I've had better conversations with Custard. He started by ordering himself a steak and telling the waiter I wanted a salad (you know me by now, I grabbed the waiter and asked for a burger and a large glass of wine) before launching into a diatribe about women in the work place and how any wife of his would discuss baking, not business. He hates the internet (doesn't see the point) and only uses his Blackberry for phone calls and emails, none of that "phonestagram rubbish". I resisted the urge to snap my burger and sat there with a fairly bemused smile on my face listening to his chatter. He must have mistaken my amusement for attraction as he lunged for a snog as we said goodbye and asked if I fancied dinner later. I politely declined, said goodbye, turned the corner and burst out laughing! Surely there's a nerdy internet/food/sun loving dreamboat out there for me somewhere?