Really great pizza should be thin. None of this deep-pan American door stopper stuff. It should be thin and slightly charred in places from being cooked in the fire, topped with molten mozzarella and real, fresh flavours. You should be able to pick up a piece, fold it, eat it and struggle not to get cheese all over your chin. None of this fancy silver wear nonsense. It should also be cheap. Pizza in Italy is delicious but it's not a delicacy, it's bread and butter and as such, it's cheap.
B-Soho was opened last week by a group of Italian 'brothers'.
They're not really brothers, but you know what Italians are like.
It's one of the first places I've been in London that serves proper pizzas in beautiful, relaxed surroundings and doesn't cost the earth (their classic margarita pizza is £7).
The perfect place to snuggle into a sofa with your laptop for the day, or get your dancing shoes on for a night out on the tiles. Which is just what we did.
I had far too many of these and as such can't remember exactly what was in them. It was called a Rio…something and had rum, pineapple, chilli, lime and some sort of gift from god in it. Highly recommended. *hic*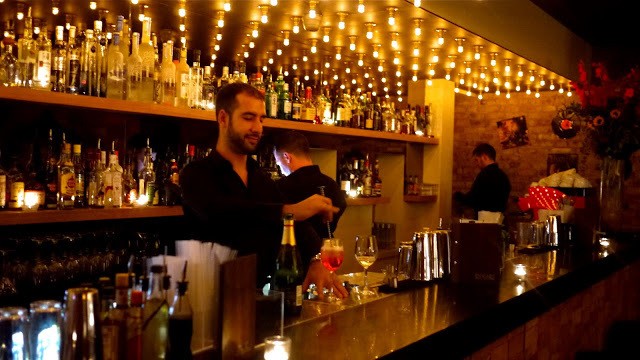 We started with a tablefull of starters. Meats, cheeses, croquetas, and really exceptional focaccia (I'm not usually a fan of focaccia as it seems a bit pointless to me, but this salty rosemary-y monster was a delight.)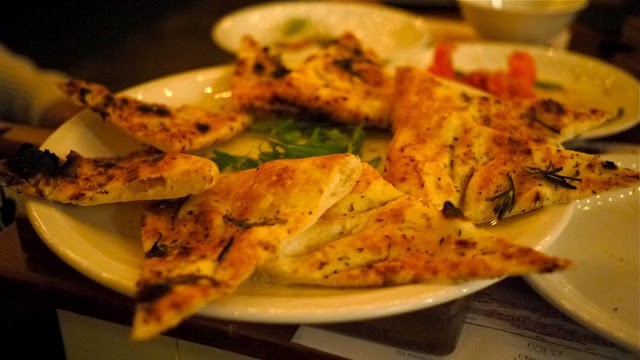 The pizzas are generously large (a little too large for the plates) and piled high with goodies.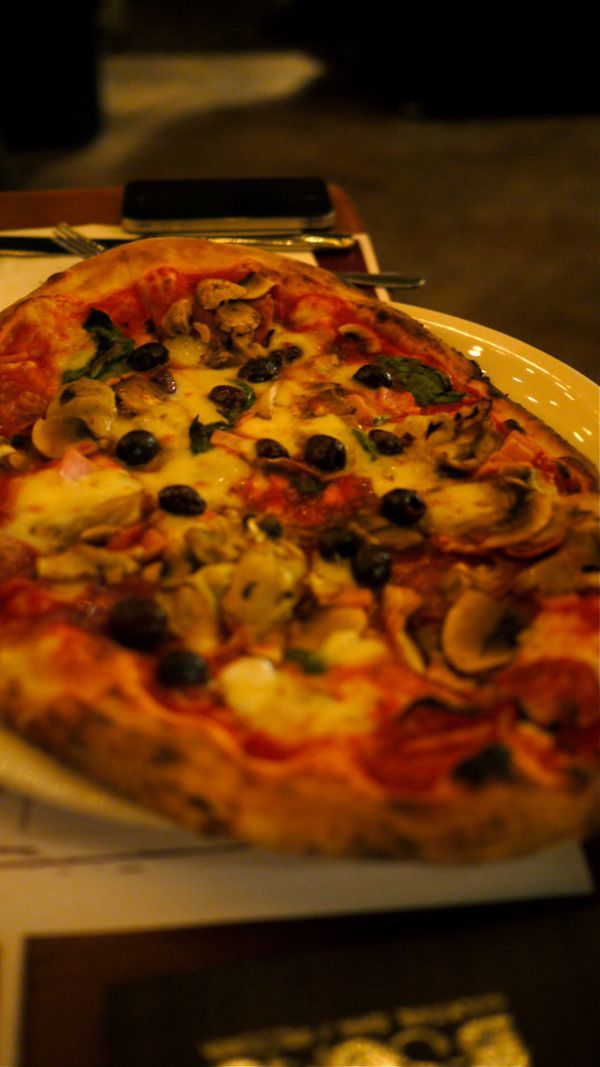 The crowd is young and beautiful. Leggy model types wonder in and out, Italian men jump up, clap each other on the shoulder and kiss everyone who moves.
My favourite part was the live music. Every night he serenades the crowd with my favourites, James Taylor, Bob Dylan, Van Morrison, and mixes it up with a little acoustic Michael Jackson.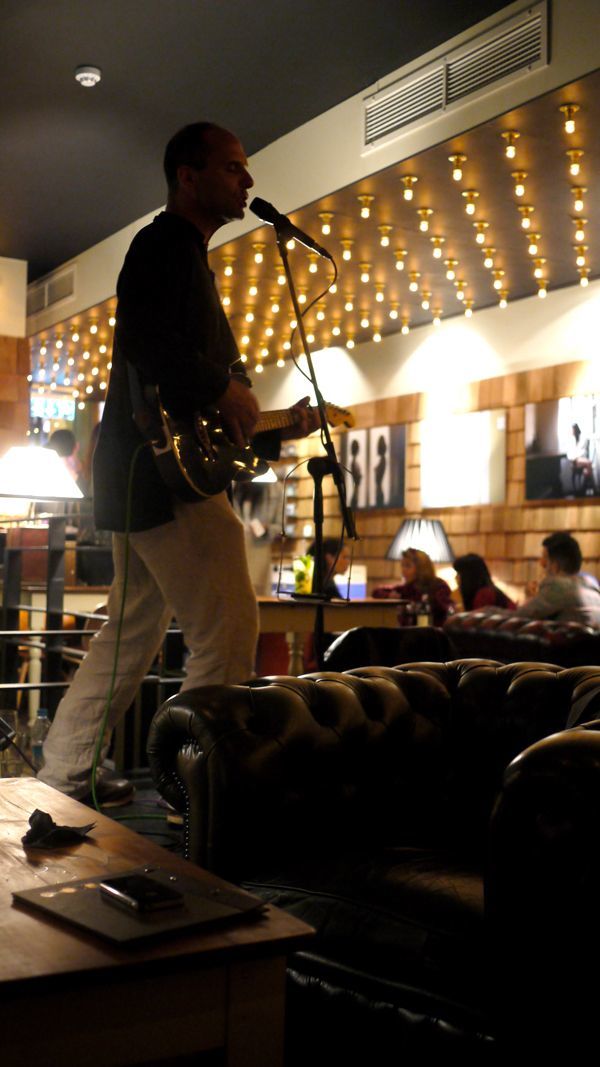 Refreshingly, B-Soho takes reservations. You can book one of the sofa areas upstairs or eat in the fancier dining room downstairs. In the day they're happy to look after you if you go in with your laptop for an afternoon and it's a great alternative to Starbucks! Website & bookings here , Twitter here . .