Electrolux very kindly invited a few members of the media to join them at the Royal Geographic Society for a bite to eat. They've launched a (pretty incredible) range of kitchens called Grand Cuisine , which helps people recreate the Michelin starred restaurant experience at home. Blast chillers, intelligent ovens, slick grills, this is seriously grown up stuff. We walked through the front doors and into Narnia. A secret garden with a little stone path leading to the party.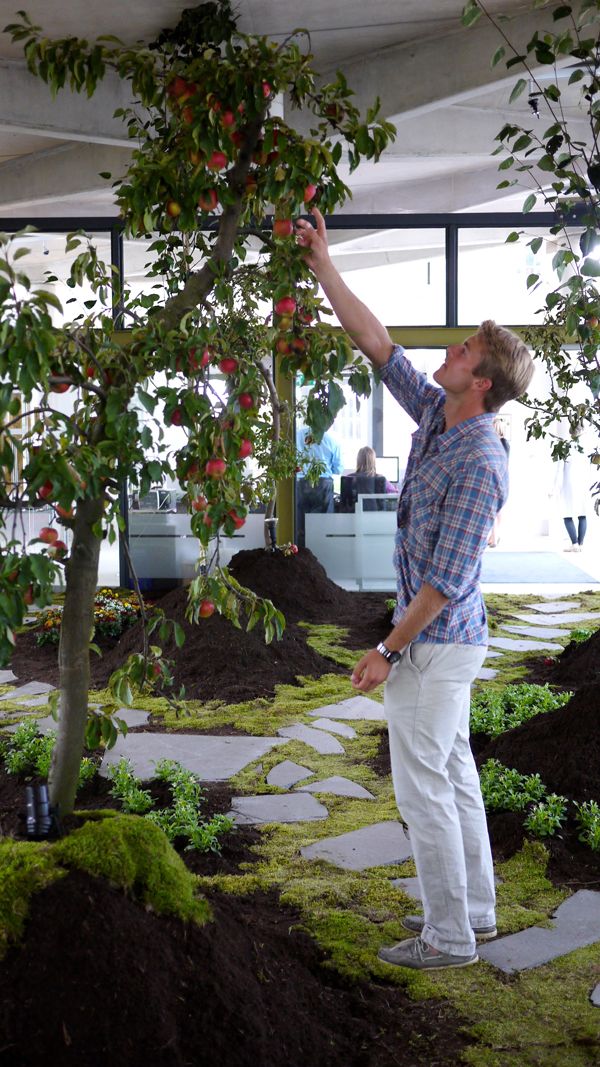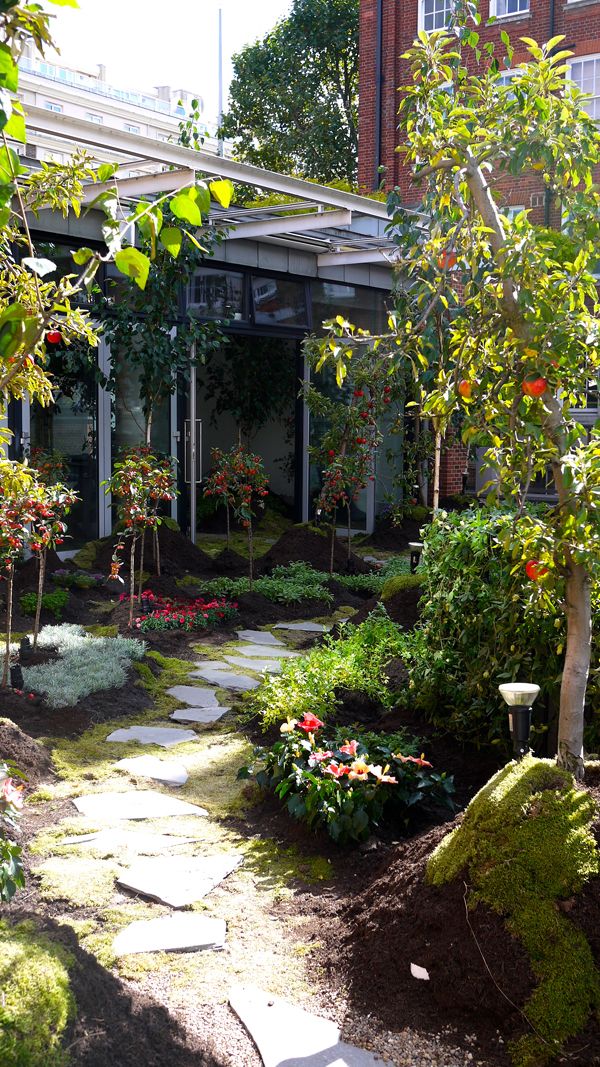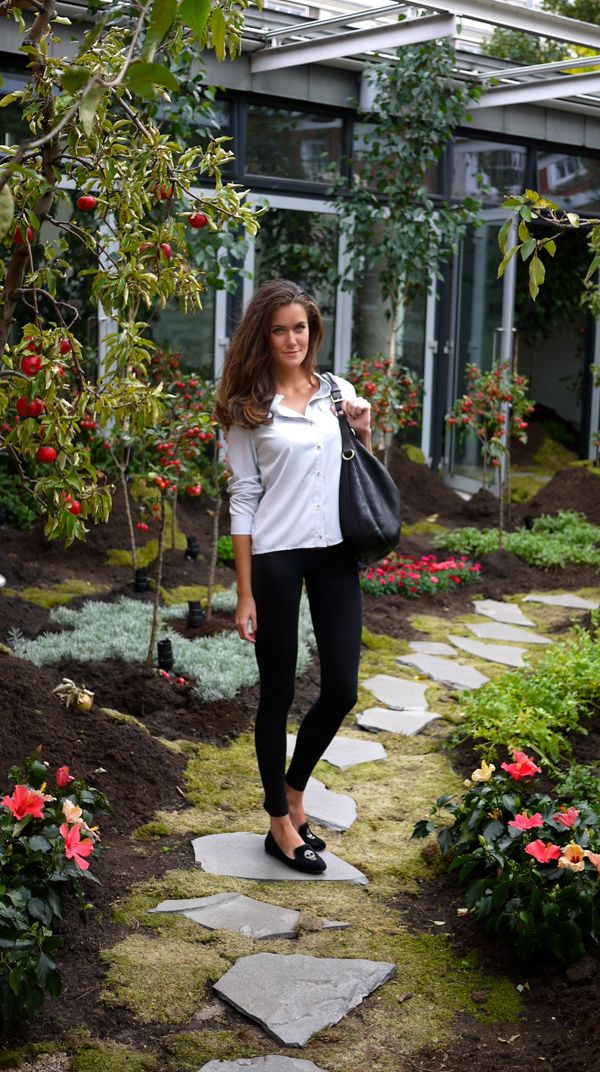 We drifted in and out of the gardens and drank endless damson bellinis before moving inside to watch the chefs work their magic.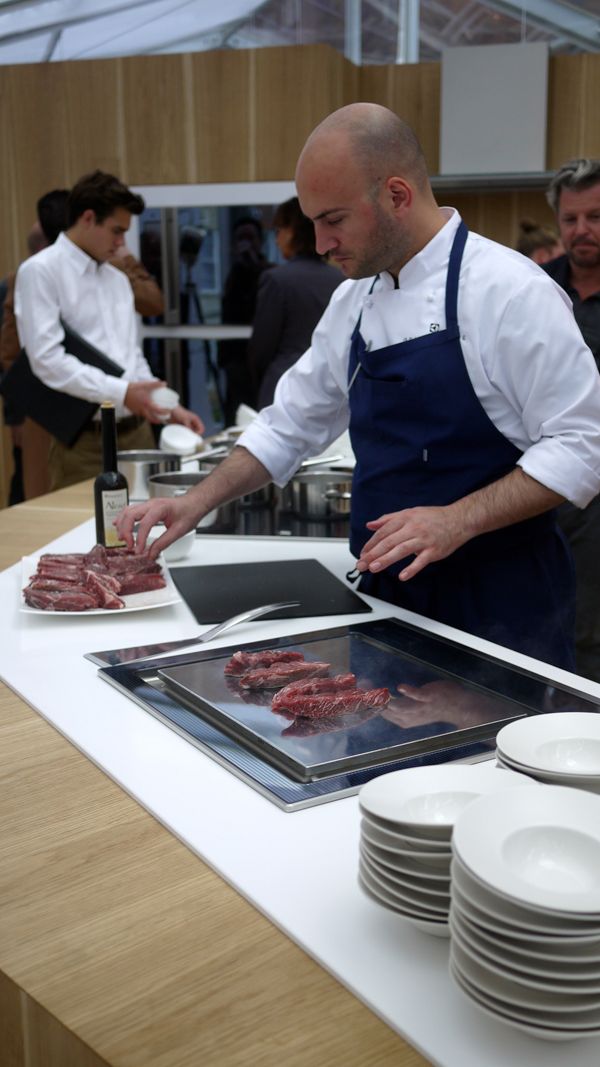 The menu was created by chef Nuno Mendez.
Who was lovely.
We were treated to squid with edemame beans.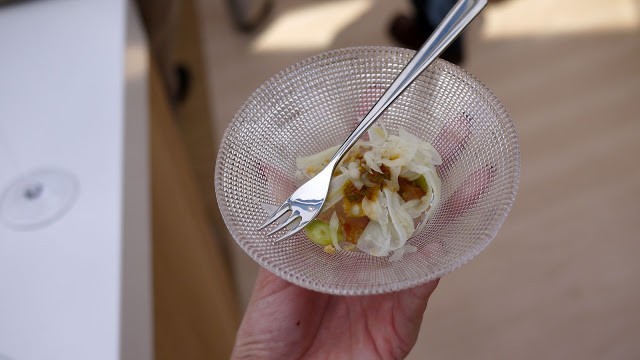 Iberico pork.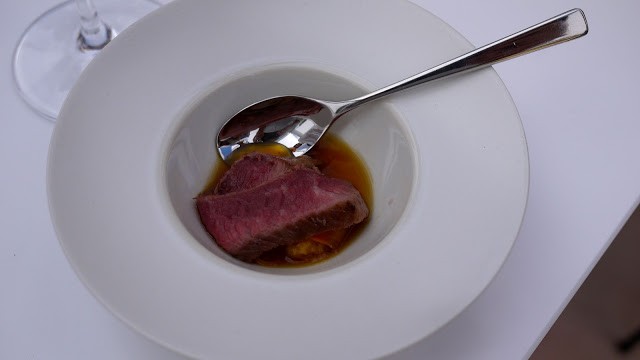 And a few other treats which M wolfed down before I could capture them on film…
But my favourite course was pudding. Panacotta with a melon & lime granita.
I ate 6 of these. Don't tell anyone.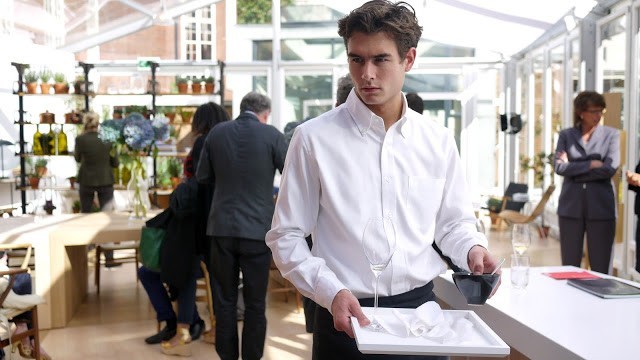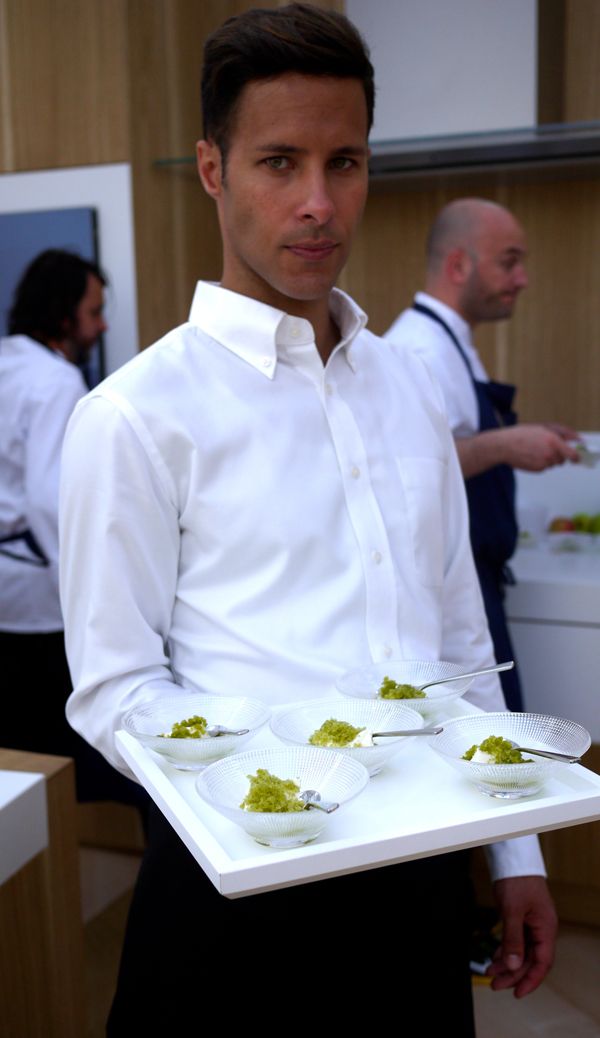 The kitchens were genuinely incredible. When they're installed you're "given" a chef who'll come and teach you how to use all the new goodies. The appliances almost sound to good to be true. Supposedly you can pop a rack of ribs in the oven, tap in that you're cooking ribs and it measures them, weighs them and cooks them while constantly measuring the humidity to see that they don't dry out. They are expensive and they're not something you're going to find in very many kitchens but certainly an idea I'll squirrel away and bring out when I find my dream house (a ruin somewhere that I'll have to do up and bring back to its former glory).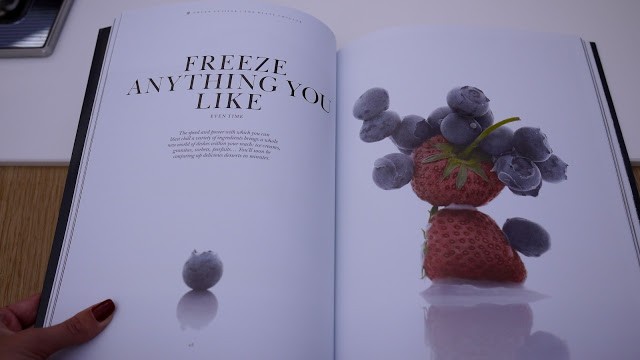 When the party was over and the carriages arrived, M and I made the most of the sunshine and played Adam & Eve (minus the nudity and snakes) in the garden.
When we finally dragged ourselves away we rode our bikes down the hill into Chelsea for burgers. Michelin food is beautiful, exciting, delicious… but it doesn't exactly fill you up. I'm more of a burger & fries kinda girl. .