The first rule of Breakfast Club is don't talk about Breakfast Club.
Luckily for you I'm feeling like a naughty little rule breaker so I'll tell y'all all about it!
A couple days ago Gabby and I headed out for breakfast in Soho.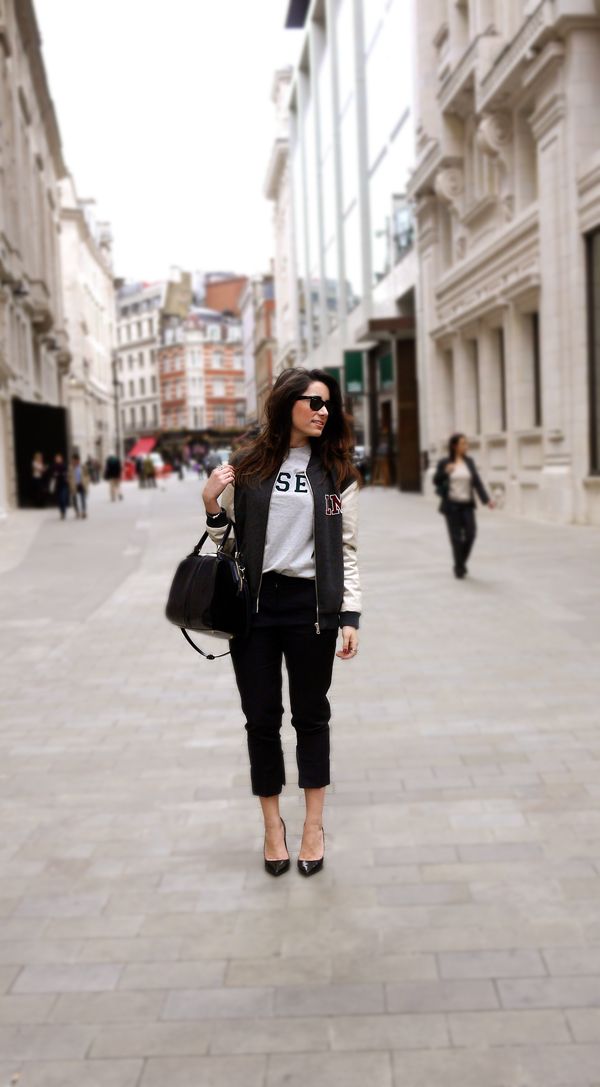 I had a serious hankering for pancakes. When you want pancakes in Soho, there's only one place you go. The Breakfast Club.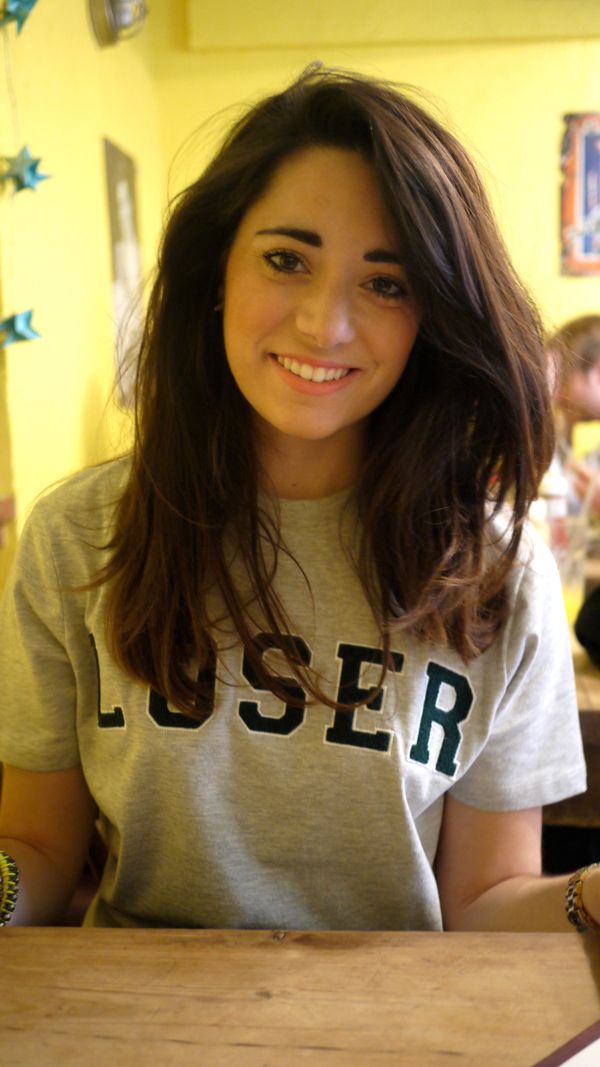 Genius.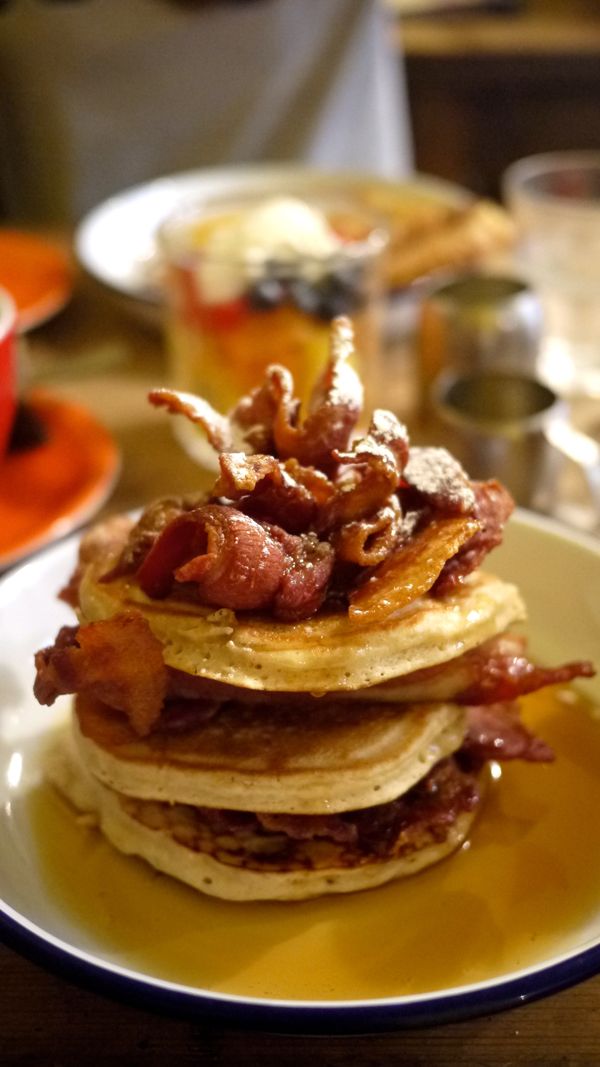 Ok, these deserve a close up…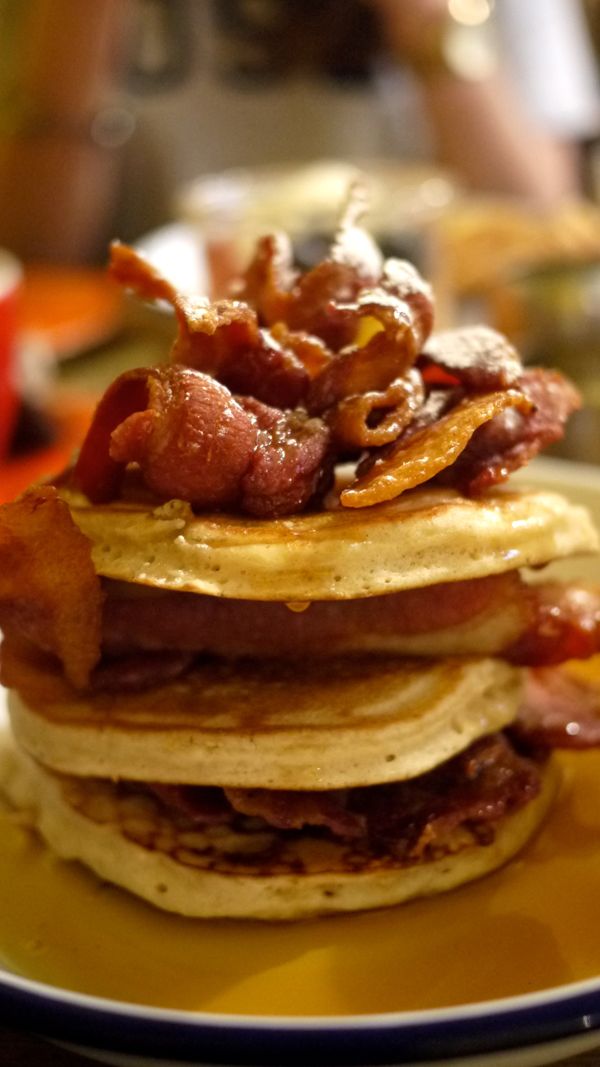 Look at all that bacon, and the syrup! Look at the syrup just dripping into its little lake… Go on, go up and look again. Doesn't it just make you want to purr?
Gabby had a slightly less beautiful but seriously freaking delicious breakfast of boston beans (with pulled pork), fried egg and french toast.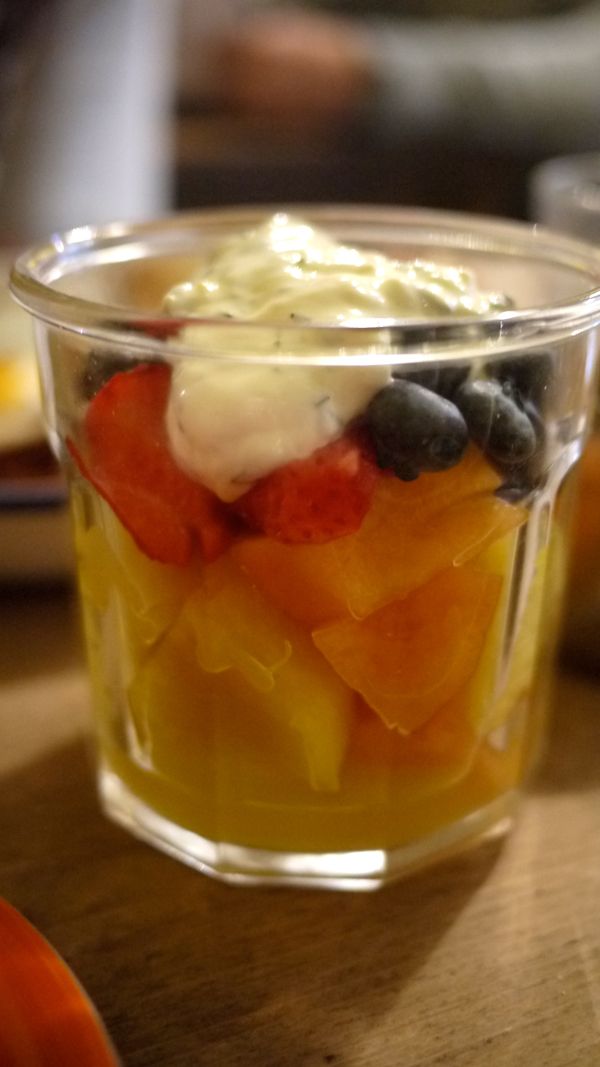 We also had some fruit to make us feel better about ourselves.
If you have food envy, (and honestly who wouldn't?) you can find four Breakfast Clubs in London. Visit their blindingly bright website for details.
For those of you who are fashionably inclined…
Gabby wears: Loser t-shirt by Ashish at Topshop , Topshop varsity jacket , cigarette trousers by JWA, shoes & bag by Zara.
I'm wearing my favourite jeans , Ralph Lauren shirt ( similar one here), Mulberry belt, Hermes bag, & shoes by Aldo.
I think I might need to recreate Gabby's Boston Beans, does anyone have a killer recipe I can try?