Race day. Remember a few days ago I told you we were in training for the Yacht Week regatta? I mentioned how seriously we were taking it and my mum even commented saying "Remember it doesn't matter if you win or lose… unless you lose!" Well today is race day.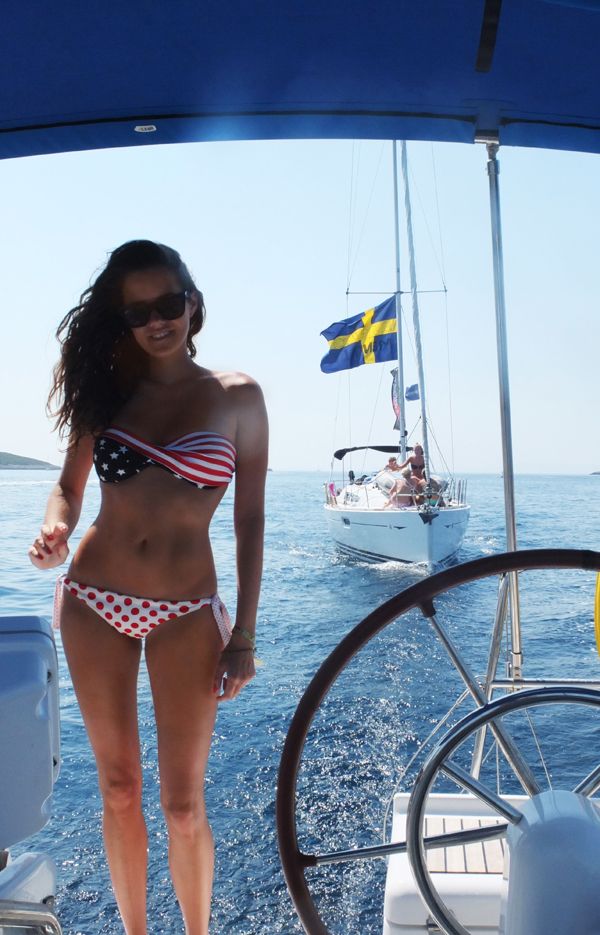 We started with the galley kitchen's breakfast of champions. Everything in a pan, plus bread and lashings of bucks fizz.
How do you like your eggs in the morning? I like mine with bacon. On a boat. Cooked by semi naked sailors.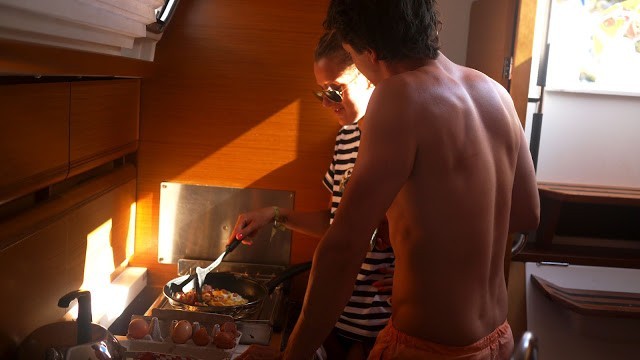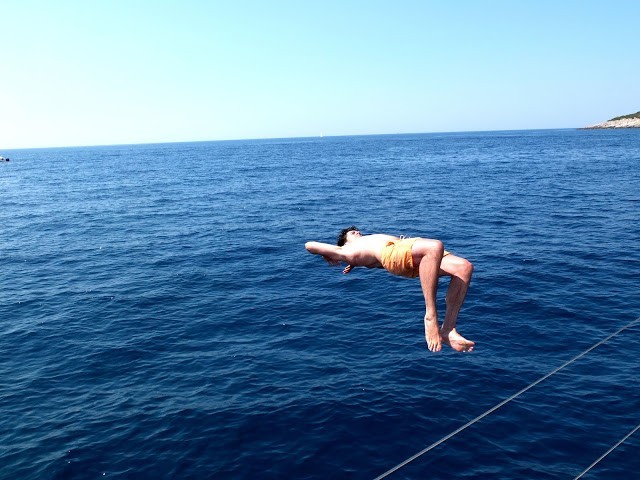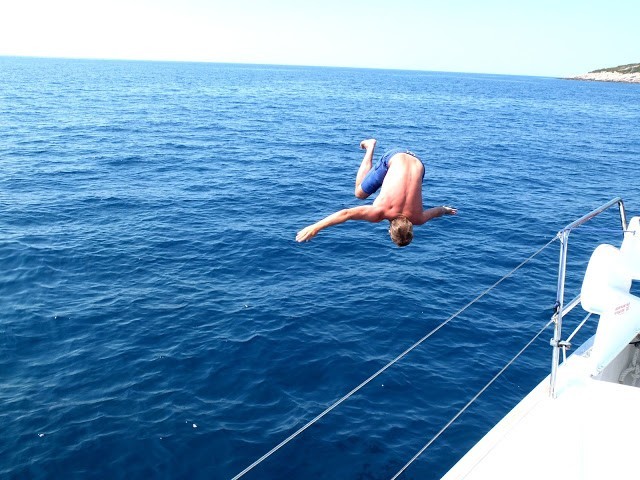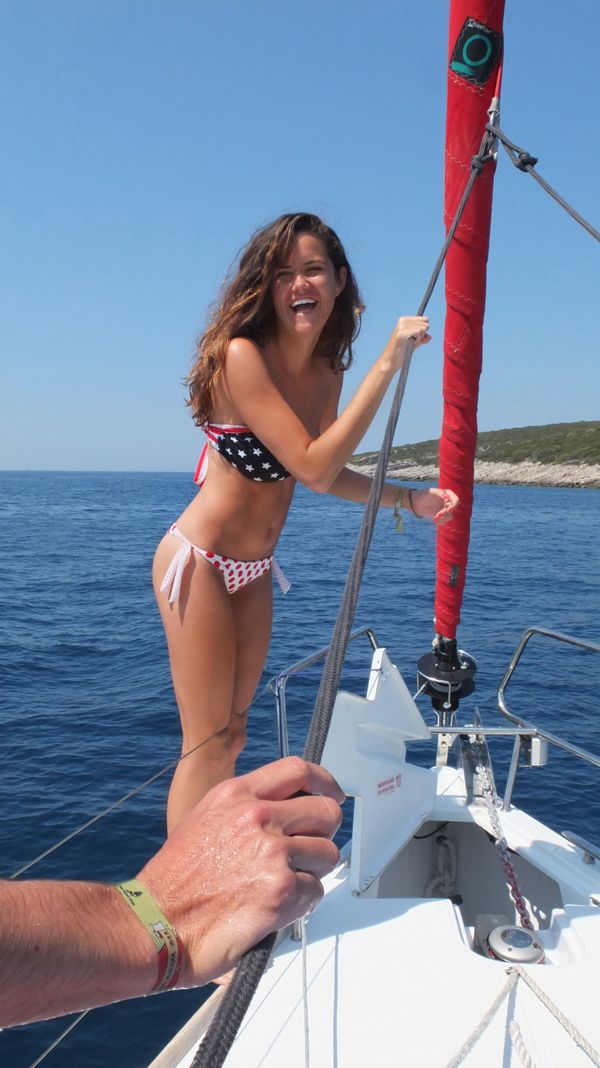 American bikini from here, polkadot from here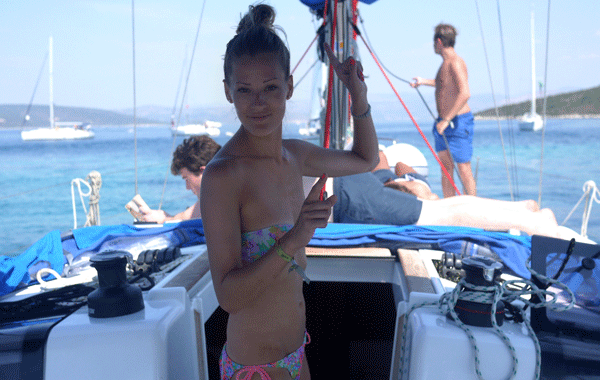 After a spot of tom-foolery, we got into costume and set off to the start line.
Valentina & I were ready with our Kigus but the boys had to improvise.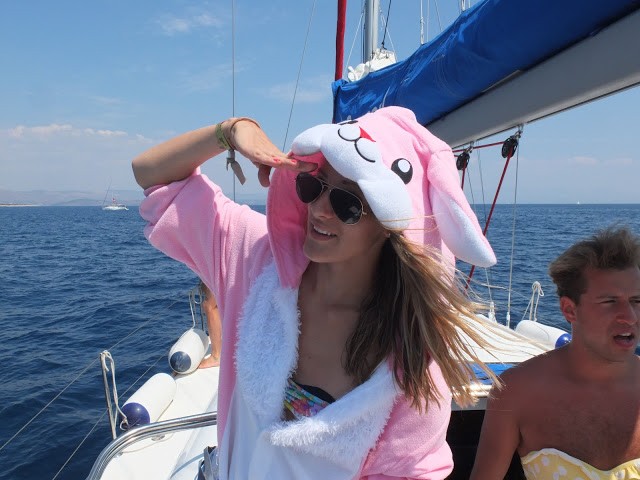 The other crews may have been coordinated but we had spirit, and that can't be beaten.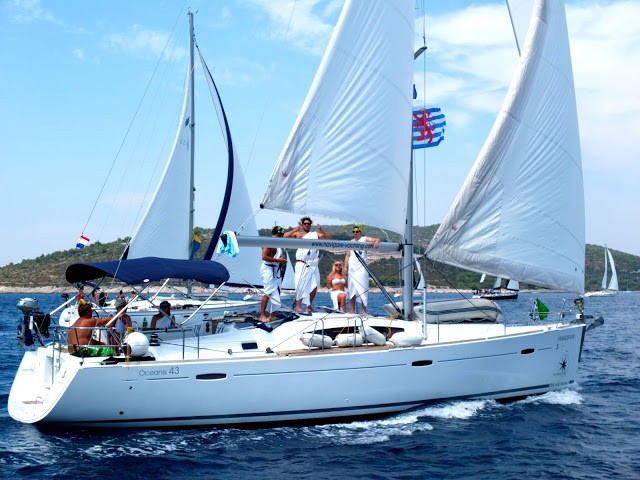 Apparently fuzzy animal costumes are actually quite warm, so we did a quick Superman-phonebooth-change into stripy sailors.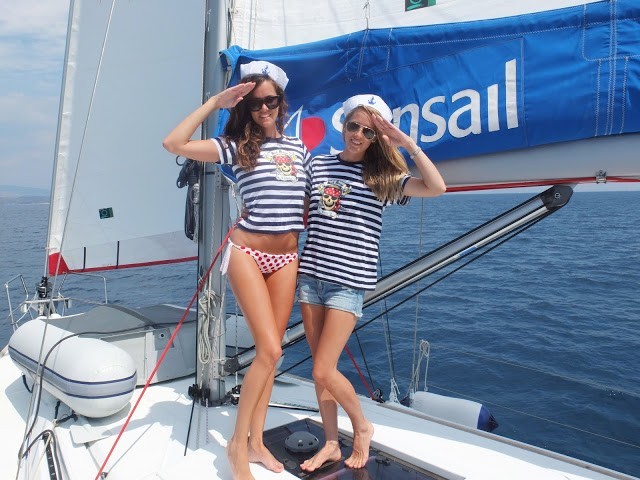 So, it turns out I was wrong. "Spirit" can be beaten. We came 15th. I don't want to talk about it.
After the race we sailed back to Split. The trip took just over four hours and the sleepy sailors snoozed the whole way.
The Yacht Week closing party was held in Vanilla. A really cool club with a huge swimming pool and diving platform. Here we made friends with a group of London rah-vers (posh ravers) and drowned our sorrows.
Fireworks bloomed in the sky as Valentina & I stood hand in hand, dreading tomorrow, the day when we'll finally have to head back to reality.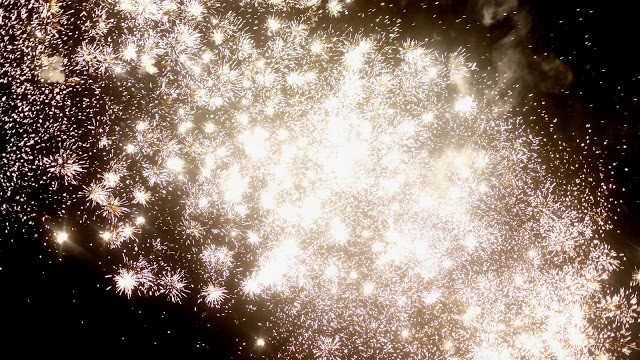 Only one more day of sunshine left, then it will be all over.