Custard is coming too!
When it comes to Christmas pressies I have somewhat of a legendary status amongst my friends and family.
I don't know what it is, but I have a knack of finding just the right thing, for just the right person, just in time.
In fact, upon seeing the new
John Lewis Christmas advert
, the entire room turned to me and said "It's
you
but a
boy
!"
Yep. I'm a Christmas nut and I don't care who knows it!
Anyway, this year I plan to make nearly all of my Christmas pressies (yes, I will blog my progress and tutorials so you can make some too!) but that doesn't mean that I can't share my little insider tips with you guys.
There is exactly 1 month until Christmas Eve, 1 month of crowds, snow, bad traffic & 'sold out' signs. So sit back, relax & let your mouse do all the hard work!
If they're a dreamer:
This
star projector
fills your room with the night sky.
Pretend you're lying on a beach with the waves lapping at your feet, watching the stars above you.
…Or chilling in your personal space ship having just saved the world… whatever.
If they're a talker:
These
Air Quote Mittens
by Kate Spade should give any self professed chatter box hours of amusement!
*Try to avoid the Joey from friends misuse issue by only giving these to your… brighter friends.
If they're house proud:
A nice way to hide an ugly phone charger… and look clever at the same time!Â
Sign. me. up.Â
If she's girly:
Dry, warm tootsies and big yellow bows?!
Joules have it covered.Â
If they're little:Â
Nothing says "I love you little'un" like a ferocious lion coat.Â
Rawr!Â
If they're nerdy: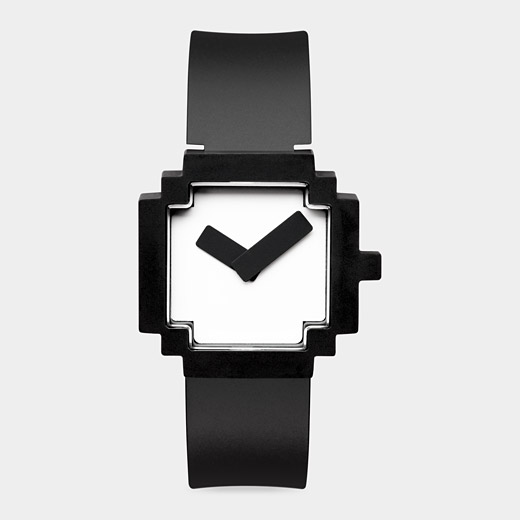 Oh, oh, am I a computer? Why am I all pixelated you ask?
Because I'm awesome, that's why.Â
Minimalist, geeky chic from Firebox.Â
If they're Country:
Handmade, personalised, monogramed pillows.
Fancy pants.
If she carries her world on her shoulder:
You could probably fit a baby lama in this oversized handbag from Zara.Â
Probably being the key world in that sentence.Â
This gorgeous leather bag has all the trappings of a designer must have, without the outrageous price tag.Â
If they're (secretly) jazzy:
We all know that one guy who wears the same boring suits & shirts to work every day.Â
Mr sensible… until… he crosses his legs & BOOM! Crazy socks.Â
Suddenly you see him in a whole new light, you smile, he gives you a knowing nod & you go on your way.Â
I love that guy.Â
If they work too hard:
The One Piece is the ultimate in lounging luxury.Â
Warm, cosy, stylish (sort of) & easy to slip in and out of.
They're also unisex… so you could always share!Â
If they're a wee bit strange:
Batty old auntie? Weird (but wonderful) father?
This Marmite Chocolate should make them chuckle.Â
If they're a glitter bug:
It has to be diamonds.Â
I wont share a link for this one, as I have a rather gorgeous *Â sparkly* giveaway coming up.Â
So you might not have to buy any at all…
If they're hip: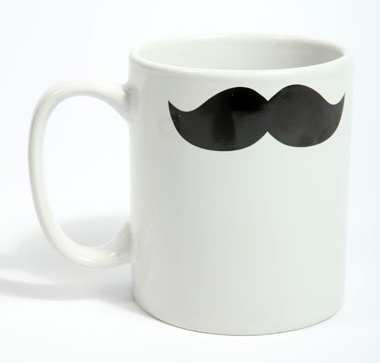 This moustache mug (with a choice of moustaches) from Urban Outfitters is a hipster's dream.
Watch them slurp their double shot, soy, non-fat, cinnamon latte… without the tickle of real bristles.Â
If they're old school:
There's nothing better than a tasty bit of crumpet on a cold winter's day.Â
Go all rustic with this extending toast fork, and then slather on lashings of butter & raspberry jam.Â
If they're gorgeous:
If there's one special person you've been dying to kiss, give them this mistletoe charm from Penhaligon's.
Hold it high, lick your lips & utter those immortal words… "Oh look, mistletoe!"Â
Holiday romance, guaranteed.Â
If she's adventurous:
Dip dyed hair is all the rage, but can be a little intimidating.Â
Have all the fun, with none of the commitment with a Color Bug from Kevin Murphy.
The one night stand of hair colouring, if you will.Â
If they used to be naughty:
These room fragrance Stink Bombs by Cire Trudon give you all of the naughty, with a little bit of nice.Â
Throw one to the ground to see it explode with gorgeous scent & disappear into nothing.Â
Giggling school kids, minus the rotten egg smell.Â
If (thinks) he's Casanova:Â
This little black book from Smythson is a boy about town's dream.Â
They also have amusing little titles for anyone else in your life. Mums, sisters, dads, brothers, boyfriends & co-workers. You really can't go wrong with Smythson.Â
If they're festive:
I've had the White Company (3 wick) Botanical Winter candle burning every single day for the last month.Â
My bedroom smells like a sort of sexy Santa's grotto… I imagine.Â
I think ÂŁ30 for a candle the size of my head is a pretty good deal, but that could just be me.Â
The smaller 'Winter' candle in glass is also beautiful & slightly stronger.Â
If they're snap happy:
You can pick up a vintage Polaroid camera for about ÂŁ20 on Ebay.Â
Perfect for the retro lover, party goer or trigger happy photographer.Â
If they're cute:
Temporary Secretary's sweet little food rings are sure to keep any kitch loving, kooky female smiling well in to the new year.
If they're arty: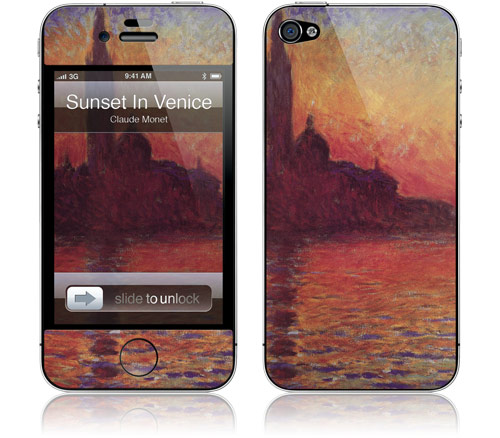 Gelaskins have every cover you could ever dream of for your iPhones, iPads, Blackberrys, Laptops…Â
You get the idea.Â
Choose anything from Monet to Graffiti.Â
If she's hot & nerdy:
Level up!
Black milk clothing have some of the coolest (nerdiest) clothes I have ever seen!
Unfortunately this
Gameboy Swimsuit
wont be available in time for Christmas, but there are plenty of others to placate the 14 year old geek you are at heart.
If they're fearsome:
Amazon have a range of
awesomely ferocious hoodies
for kids. Whether your little monster is a veloster raptor or a fuzzy wee tiger, this is sure to delight!
(I can only find these on American amazon, so I'm not sure they'll ship to the UK in time. Worth ordering for birthdays or New Year treats though.)
If you're giving them lots:
Wrap it all up in this gorgeous, personalised Christmas sack from Not On The Highstreet.Â
That's all for now…
I'm sure I'll stumble across a few more unmissable goodies during the next few weeks, so shall update this post as I find them. Make sure you check back if you get stuck.Â
Should you see anything I should include just pop it in the comments & I'll take a look!Â
Happy hunting!Â
.