We finally, begrudgingly checked out of our Gleneagles cocoon of comfort, and hit the road.
Heading west, towards the coast. A route that would take us through the wilds of the Scottish countryside, in all it's autumnal glory.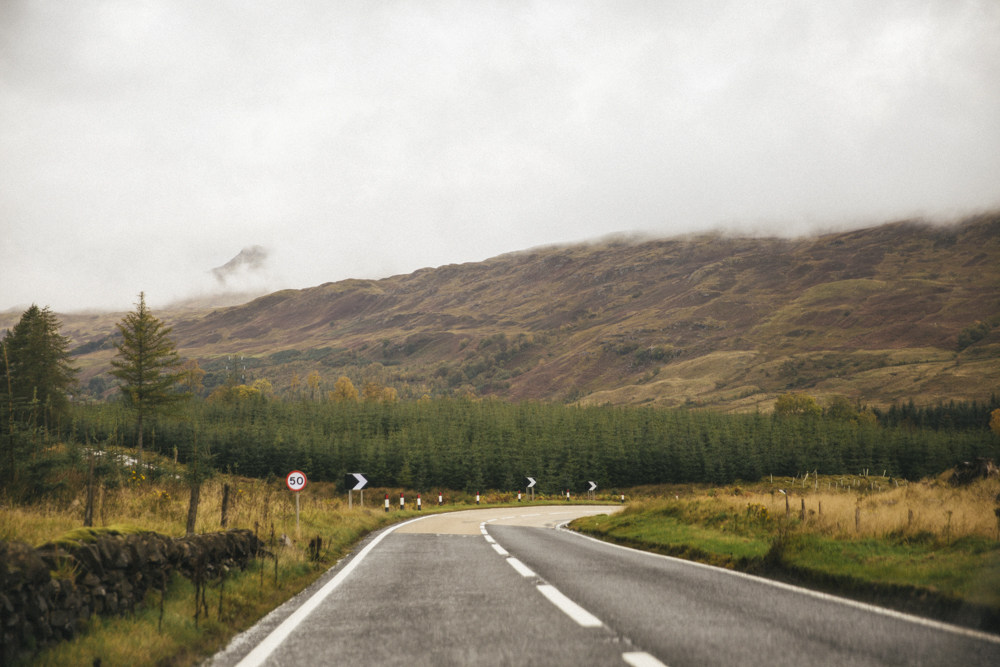 Even the persistent drizzle for which the British Isles are so famous couldn't disguise the beauty of Scotland's rolling hills, valleys and lakes… *ahem* lochs.
We sped through the country, marvelling at the changing landscapes and colours.
Pulling over occasionally when it all became too much to resist!
Leaping out, cameras in hand, ready to greedily capture it all.
I mean seriously.
Just scroll back up and look at the variety of colours in that one frame, on a wet, grey day.
Quite astounding.
But it wasn't until we reached Loch Awe that we decided to hop out for a proper leg stretch and explore.
Despite some questionable footwear choices in the group.
We trudged through a spectacularly soggy bog, and finally made it to the shores of Loch Awe.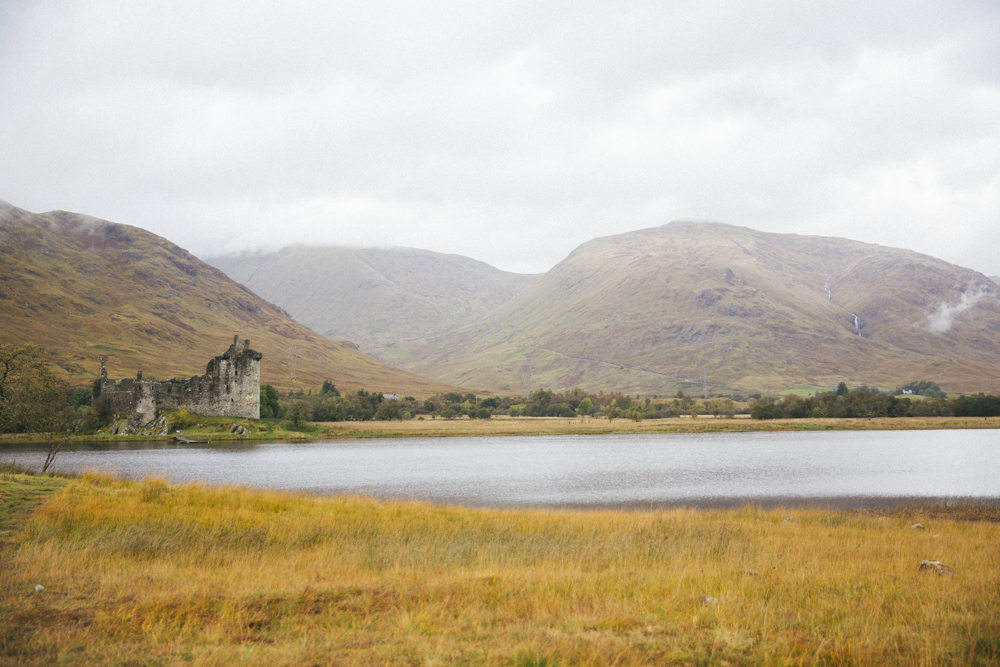 Which is far from a misnomer.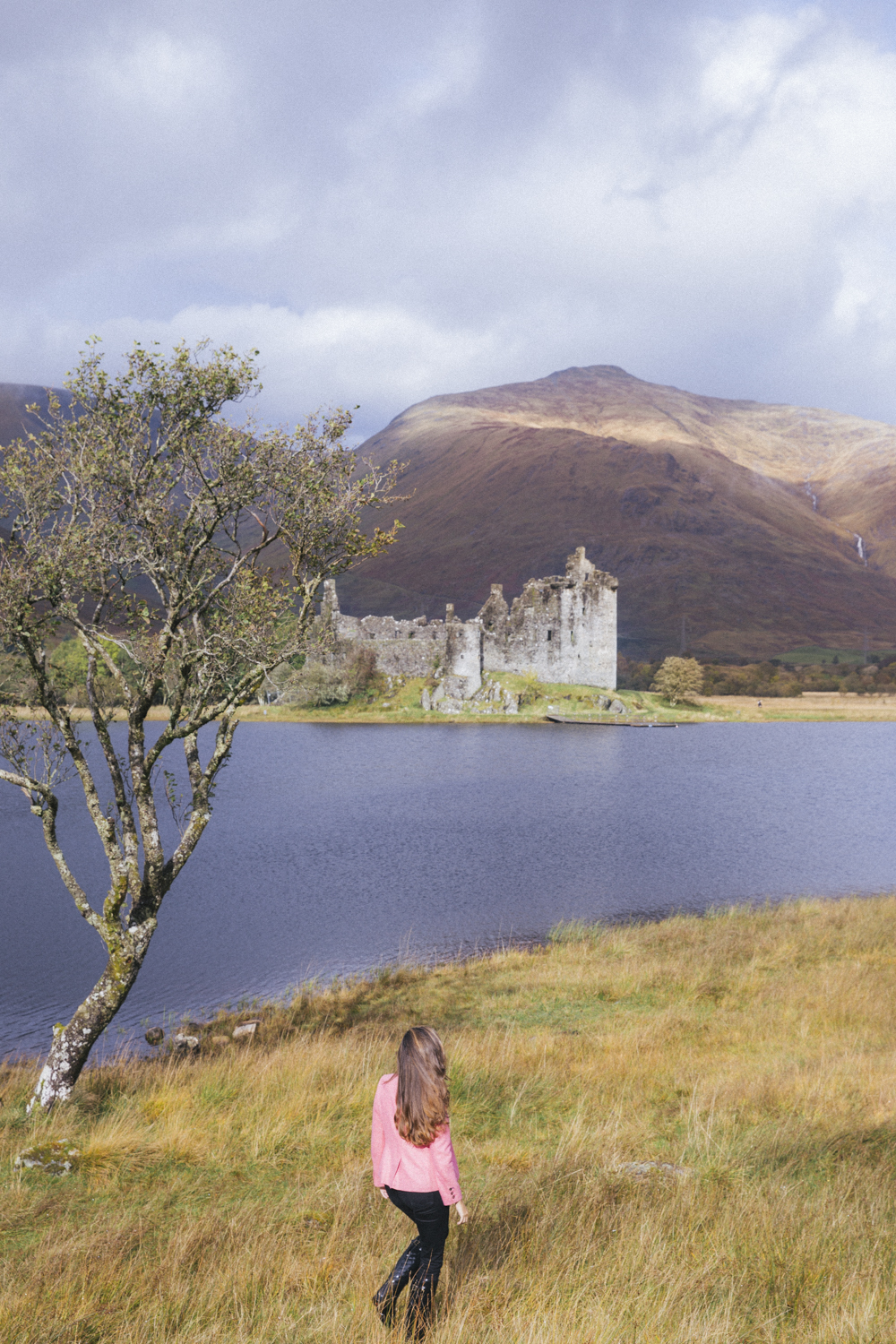 The sun came out just as we reached the shore, turning the landscape a glittering gold.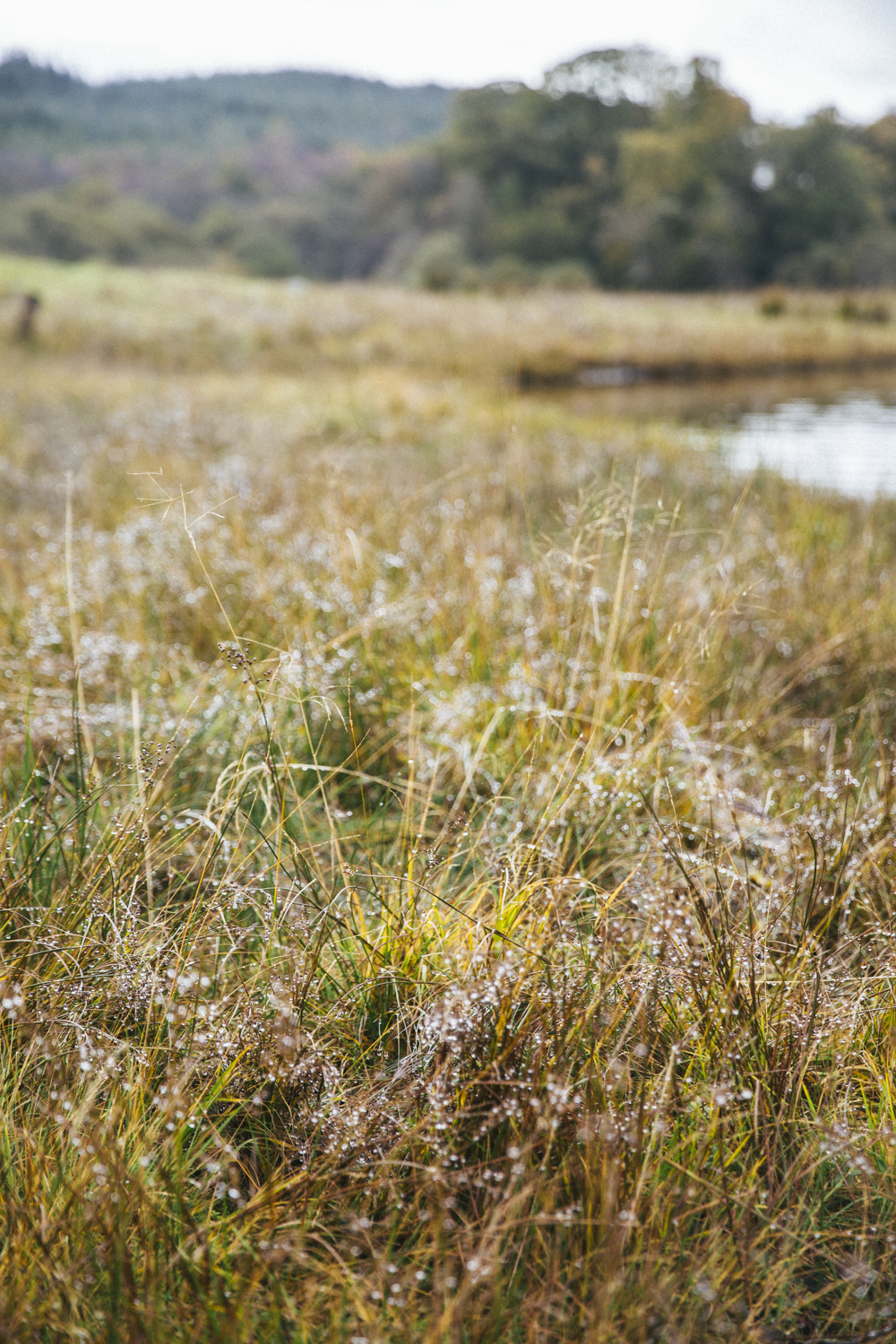 The mists cleared and treated us to the most spectacular view of Kilchurn Castle.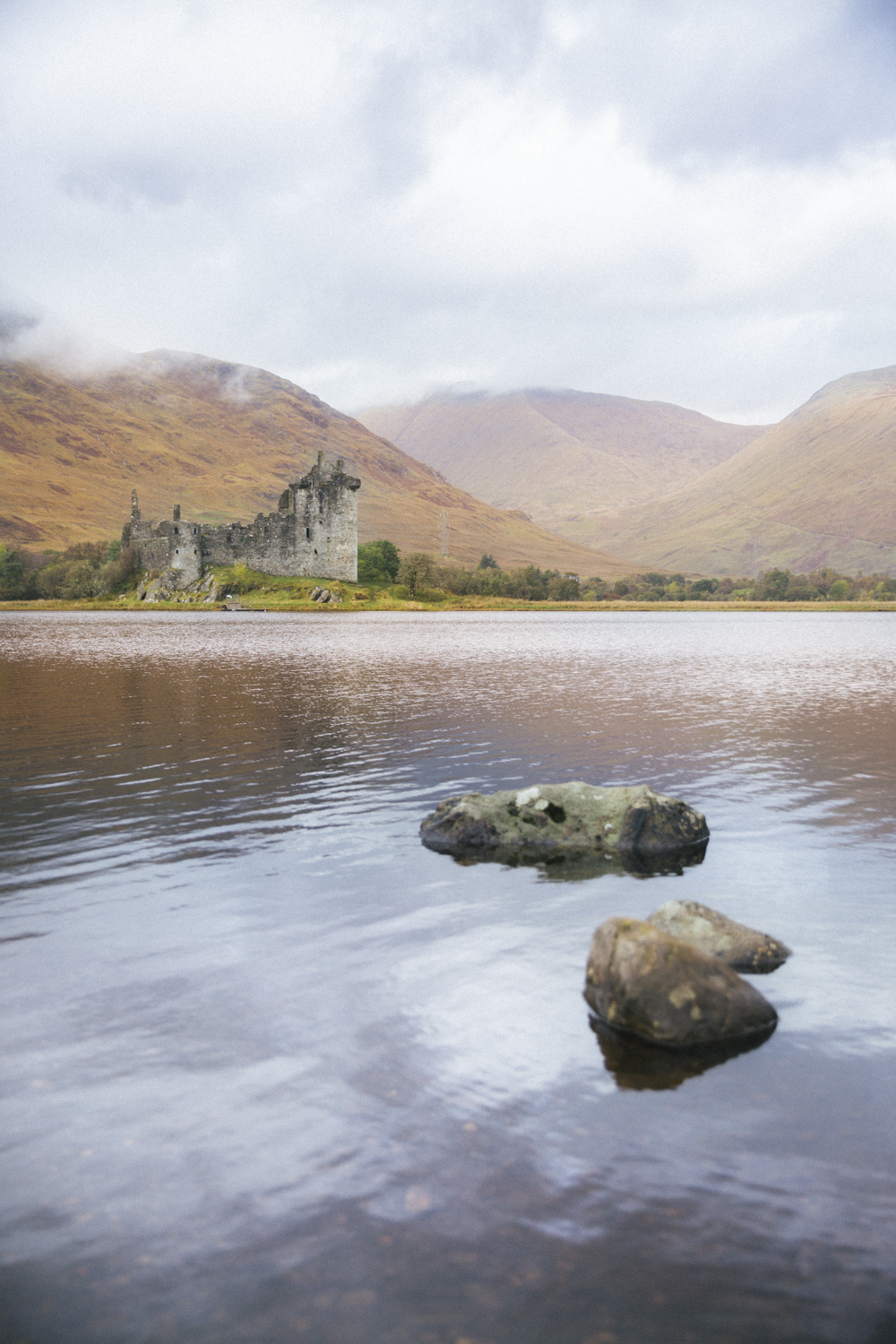 Built in 1450 by Sir Colin Campbell, Lord of Glenorchy.
Its sorry ruined state only adds to its romance.
And it draws admirers from near and far.
Some as far as Charleston, USA!
Who love a good adventure as much as I do.
And are juuust about as mature.
Luckily for me.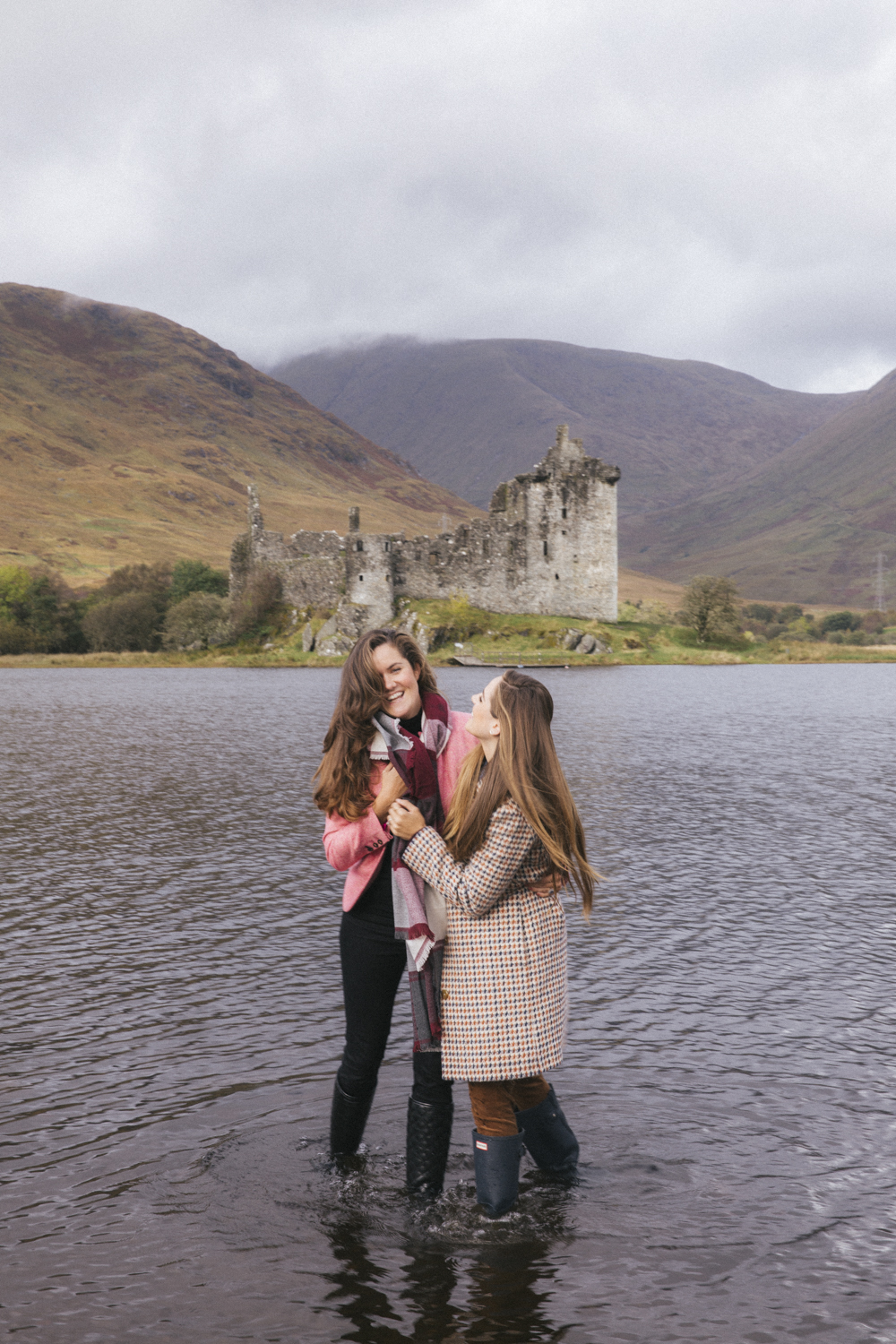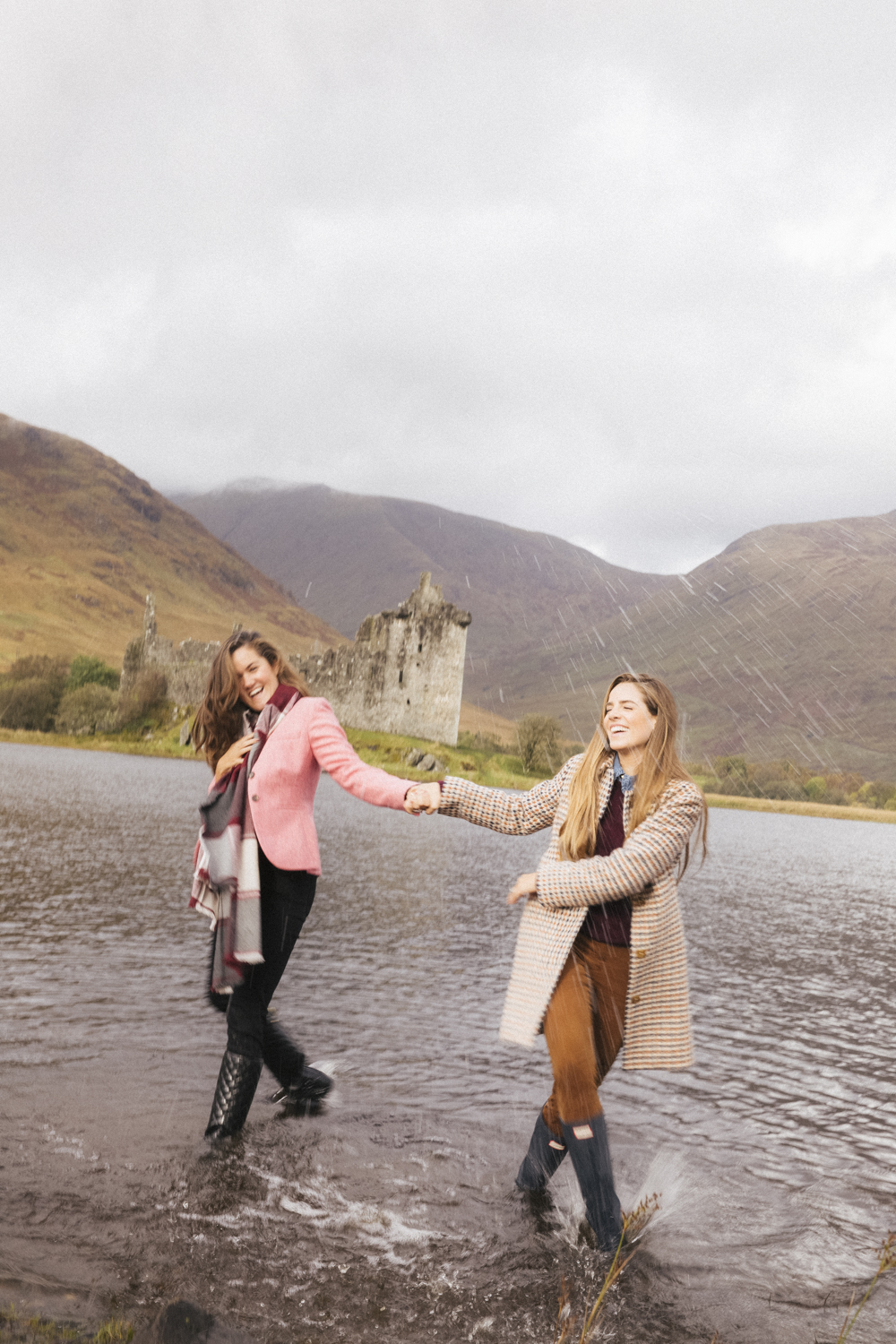 Red checked scarf // Pink blazer
Quilted black boots – US version
Julia's coat // Red jumper // Denim shirt
Soggier than ever, we continued on to the other side of the water.
To Saint Conan's Kirk.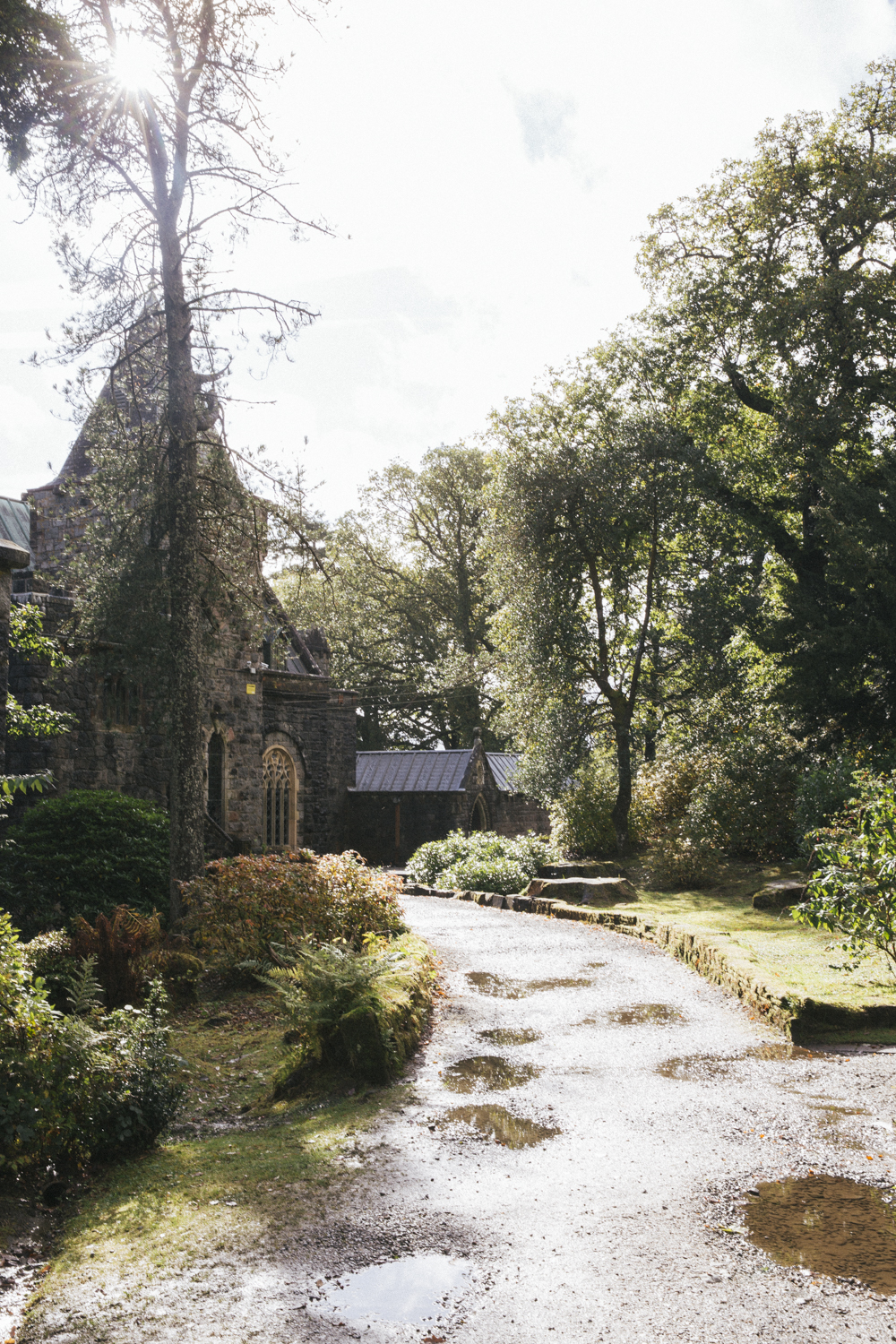 The most beautiful church.
With the most beautiful view out over the water.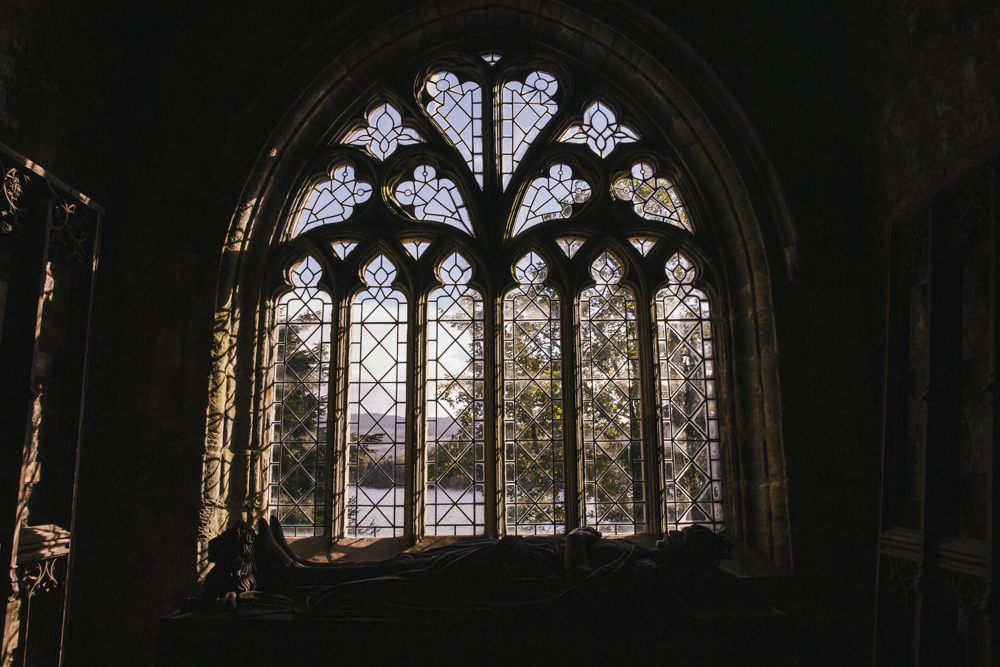 Anyone out there thinking of a wedding… this would be stunning!
Just a thought.
We hopped back into the car and in a jiffy we were home.
Ready to check into a new hotel, the fantastically creepy Ardanaiseig Hotel. 
An old guesthouse on the water's edge, the staff loathe the guests, the rooms are painted wild colours, the food is extortionately priced and just about edible, the water from the taps a thick beige, and you do get the occasional shiver up your spine as things go bump in the night, but I wouldn't have changed it for the world.
It had the old school charm of a proper British hotel. More Faulty Towers than Soho House, and brilliant for it.
My bedroom was red and I loved it.
My fiancé most certainly reconsidered the life decisions that led him to marrying a mad Brit, but opted to grin and bear it. Giving him more in common with my father than I'd ever realised.
Meanwhile I ran around taking pictures in wide-eyed excitement at all of the beautifully curated clutter.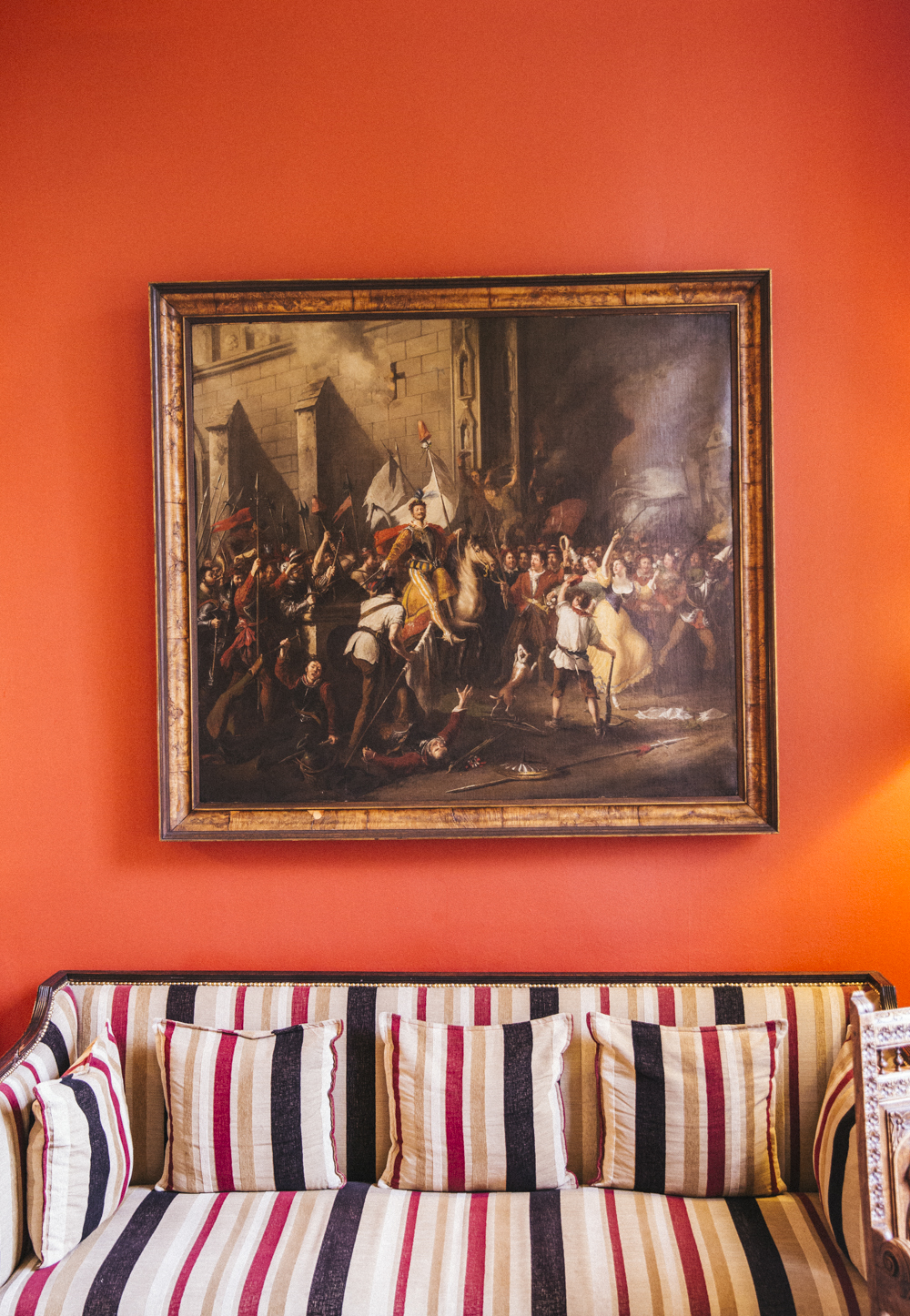 Eventually we all reconvened for tea in the drawing room beside a crackling fire.
Overlooking the eerily still loch.
What followed was a highly amusing evening involving being thoroughly dressed down for using the wrong door to the dining room, two very polite Americans trying to explain why haggis wasn't really vegetarian, and a serious of mishaps I'm saving for my new sitcom about a hotel in the middle of nowhere…
More Scottish adventures tomorrow, including (thank god) some of the best street food I have ever, ever had. Which is no mean feat!