There's something special about homemade Christmas decorations.
Perhaps, like people, it's their imperfections that make them all the more loveable.
There's so much joy in the making, and even more in the hanging and gifting of these simple little baubles, I thoroughly suggest tree-ting yourself to an afternoon of making a few!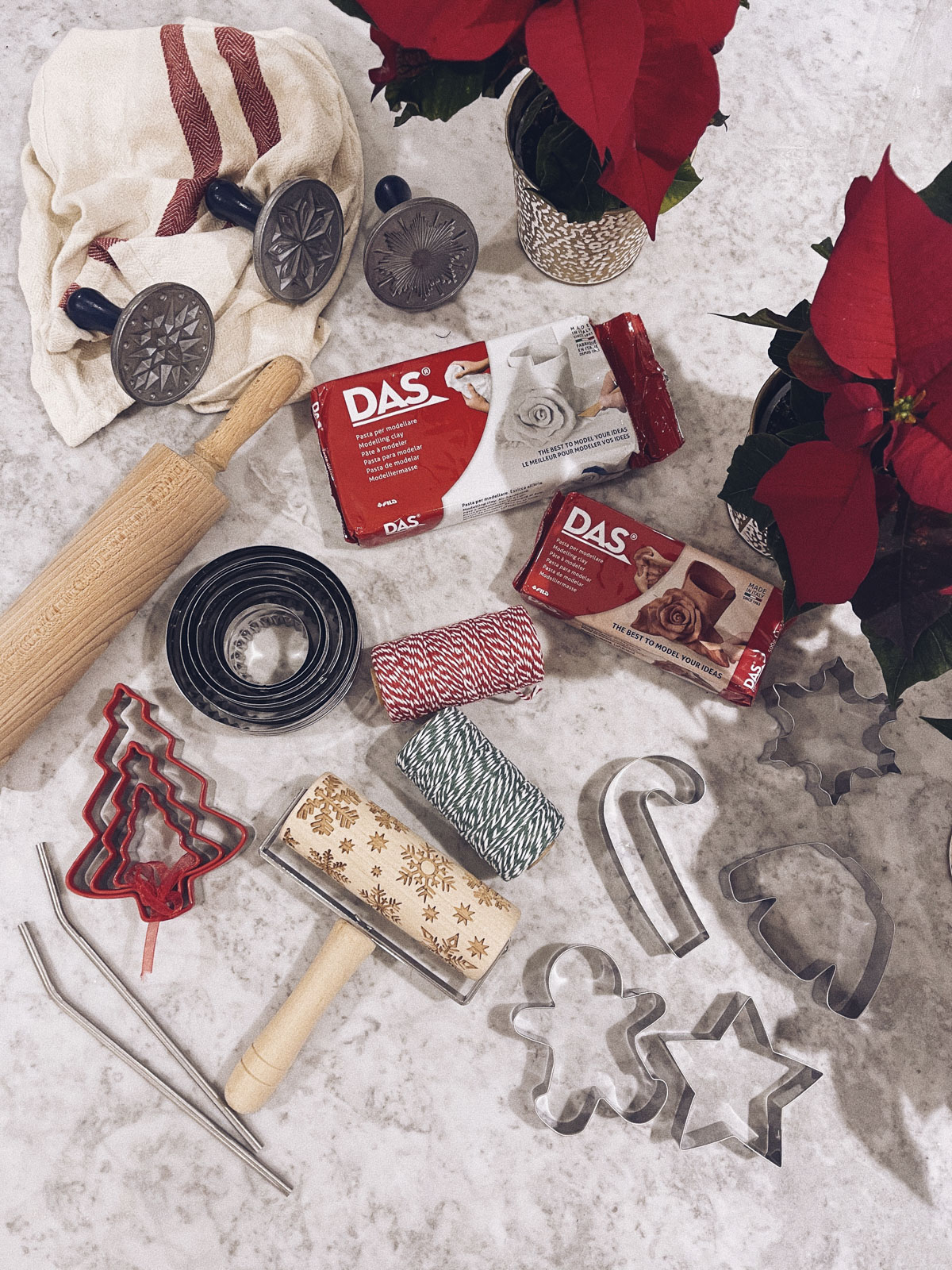 You'll need:
Air dry clay (I chose terracotta colour, but you could choose white and paint them any colour you like)
A rolling pin
Printing tools (optional)
Christmas cookie cutters
Reusable straws
String
Festive essential oils (optional)
Parchment paper
Wire cooling rack
Ad - Shop this post