We have adventured out of our cocoon for a little British staycation, in Norfolk.
This time last week the weather forecast was promising 30°C sunny days… the moment we arrived, it laughed an evil cackle and changed to nothing but rain for the duration of our trip.
Thankfully we're hunkered down in a little farmhouse with an AGA, bottomless cups of tea and memories from yesterday – when we were treated to a beautiful, blustery, sunny day at the beach.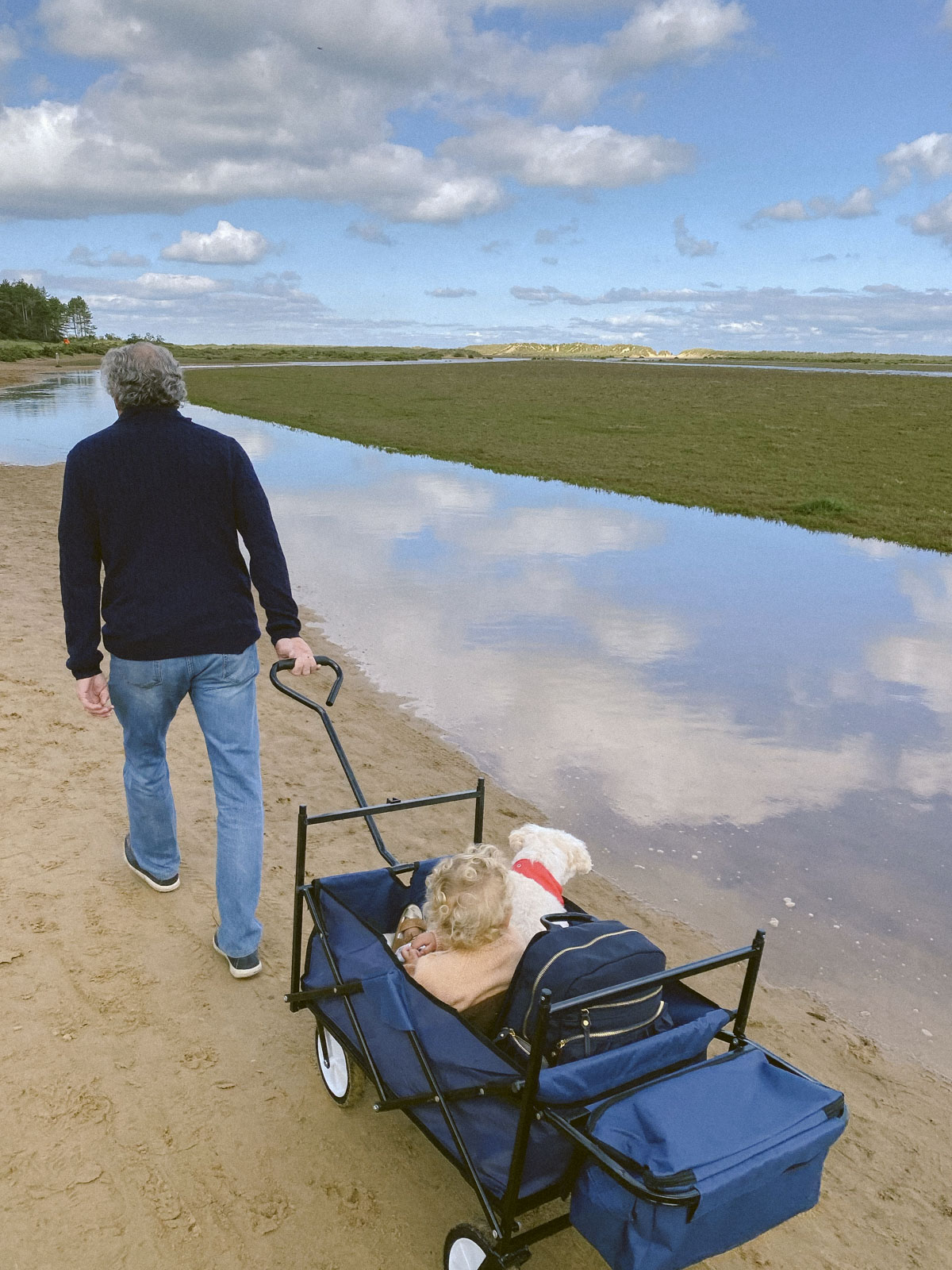 When I asked for everyone's "must have" for a trip to the beach with a toddler, the most popular answer was "grandparents!"
Lily's certainly did not disappoint.
We walked like ducks in a row, along the edge of Holkham Bay.
Deep into the sand dunes, where we set up camp.
With 4 miles of golden sand, fringed with rolling sand dunes, it's the perfect place to escape the crowds and feel as though you have the entire world to yourself.
Ad - Shop this post