Stinging nettles may not spring to mind as being particularly good for you, particularly should you stumble through a patch barefoot.
But when foraged and cooked just right they are the most incredible (free!) superfood, filled with nutrients they're high in iron, calcium, potassium, phosphorus, silica, chlorophyll, vitamin C and D.
They also happen to make the most delicious soup, which is a doddle to make.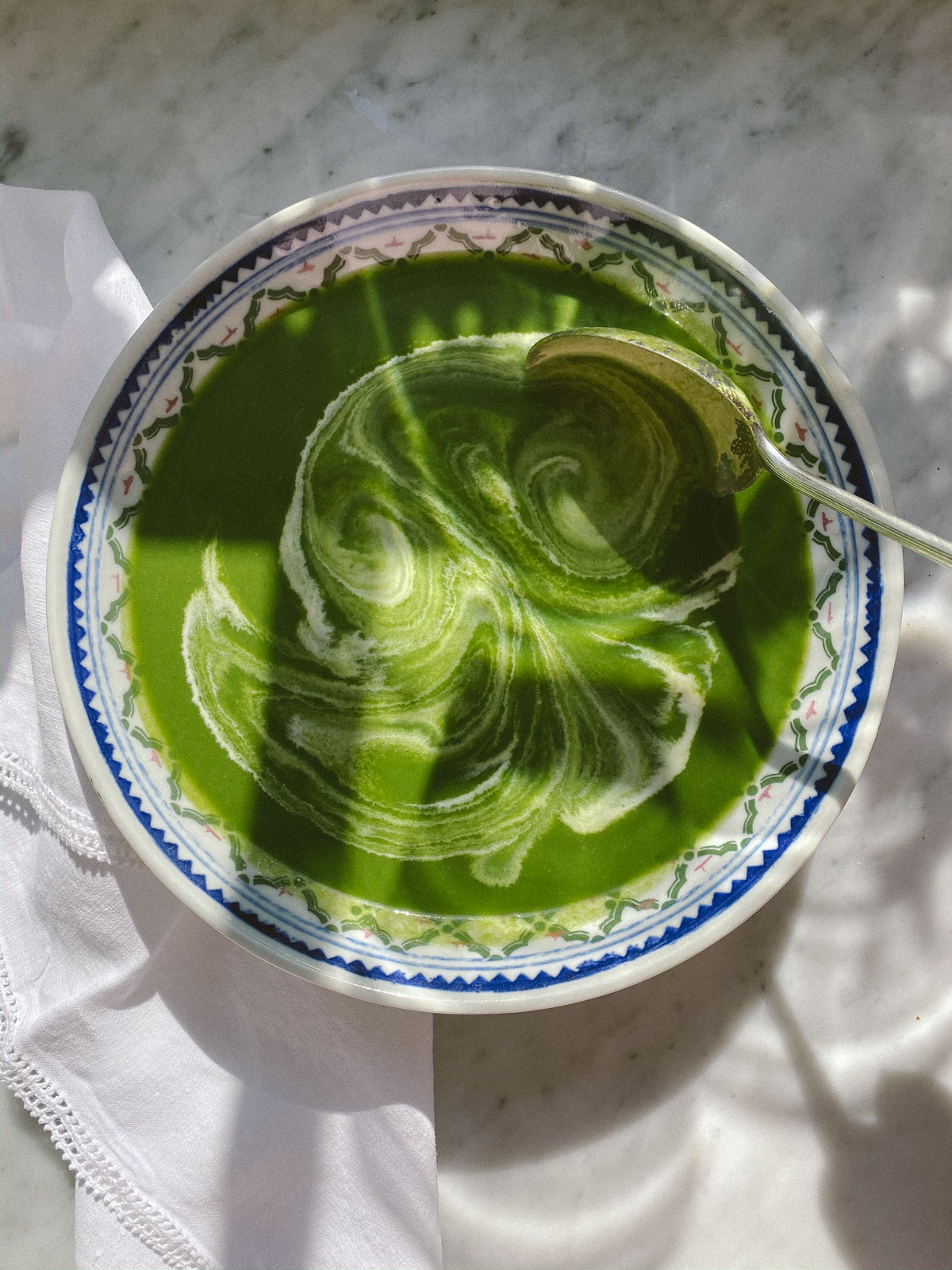 Grab a pair of rubber gloves and your foraging buddy.
Nettles are best in spring, so pick them before June.
Avoid the roadside or anywhere that may have been sprayed with pesticides, if you have a garden that's perfect, if not a woody spot or big field will do the trick.
Wear rubber gloves and just pick the tops of the plant. You want the leaves, rather than the stems.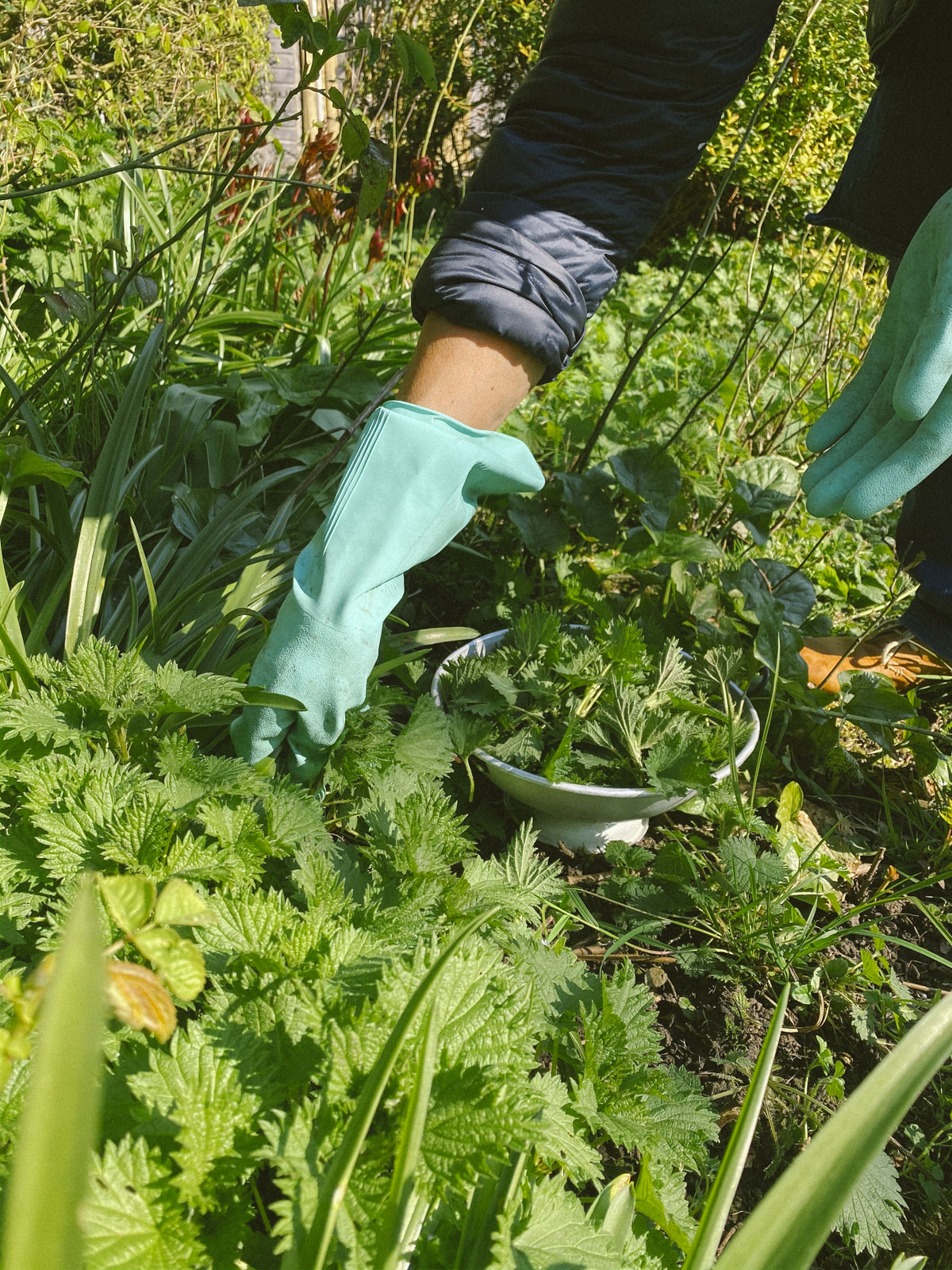 We picked enough to fill a colander, probably the same amount as a large bag of spinach would be.
To serve 4 (or 2 with leftovers!) you'll need:
1 big bowl of nettle tops
1 onion, roughly chopped
Half a stick of butter
750ml vegetable stock
Salt & pepper
Double cream to serve (optional)
In a large saucepan gently fry your chopped onion in the butter.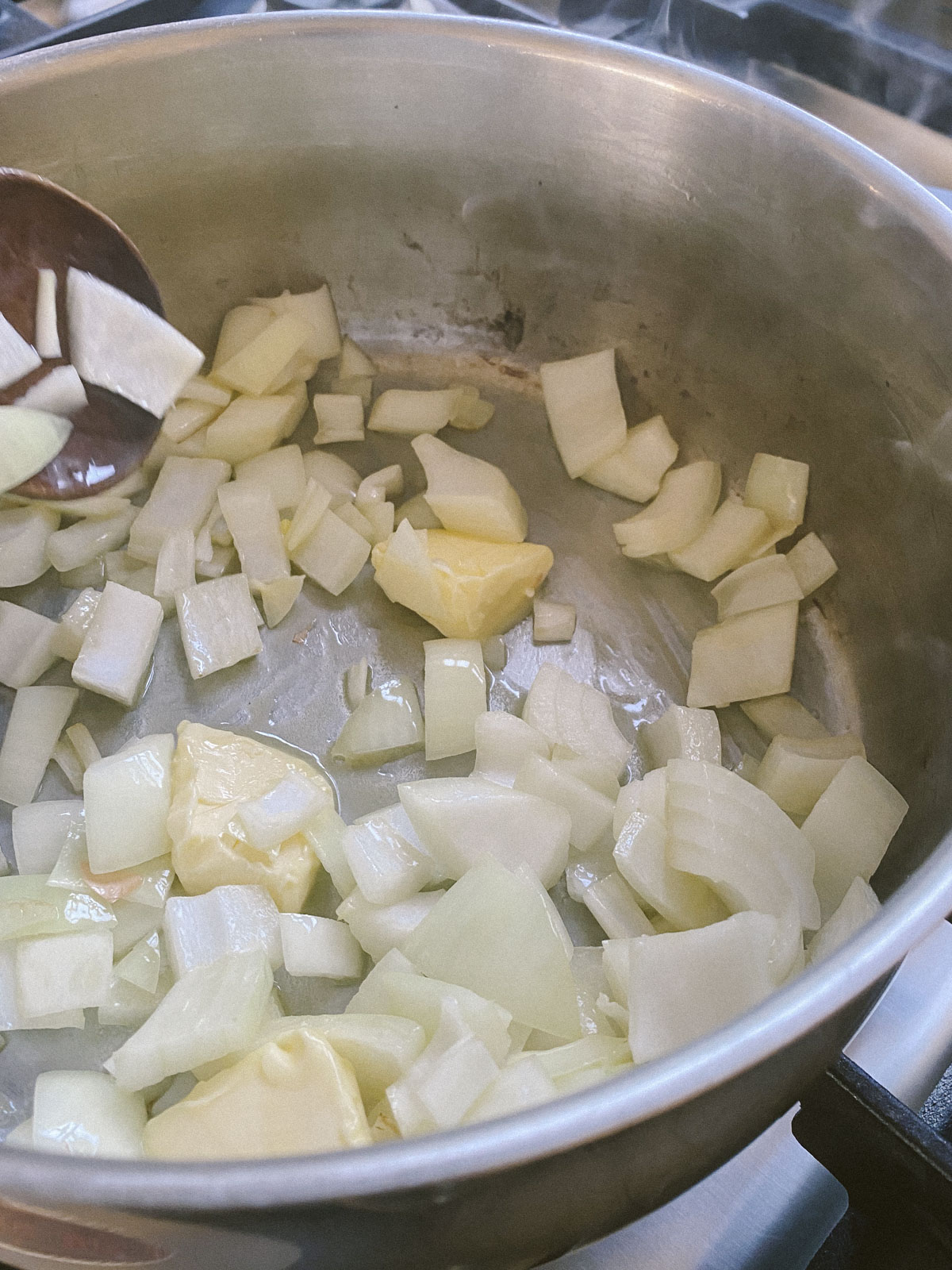 You want it to soften but not brown.
Wearing gloves wash your nettles and add to the pan while still a bit damp.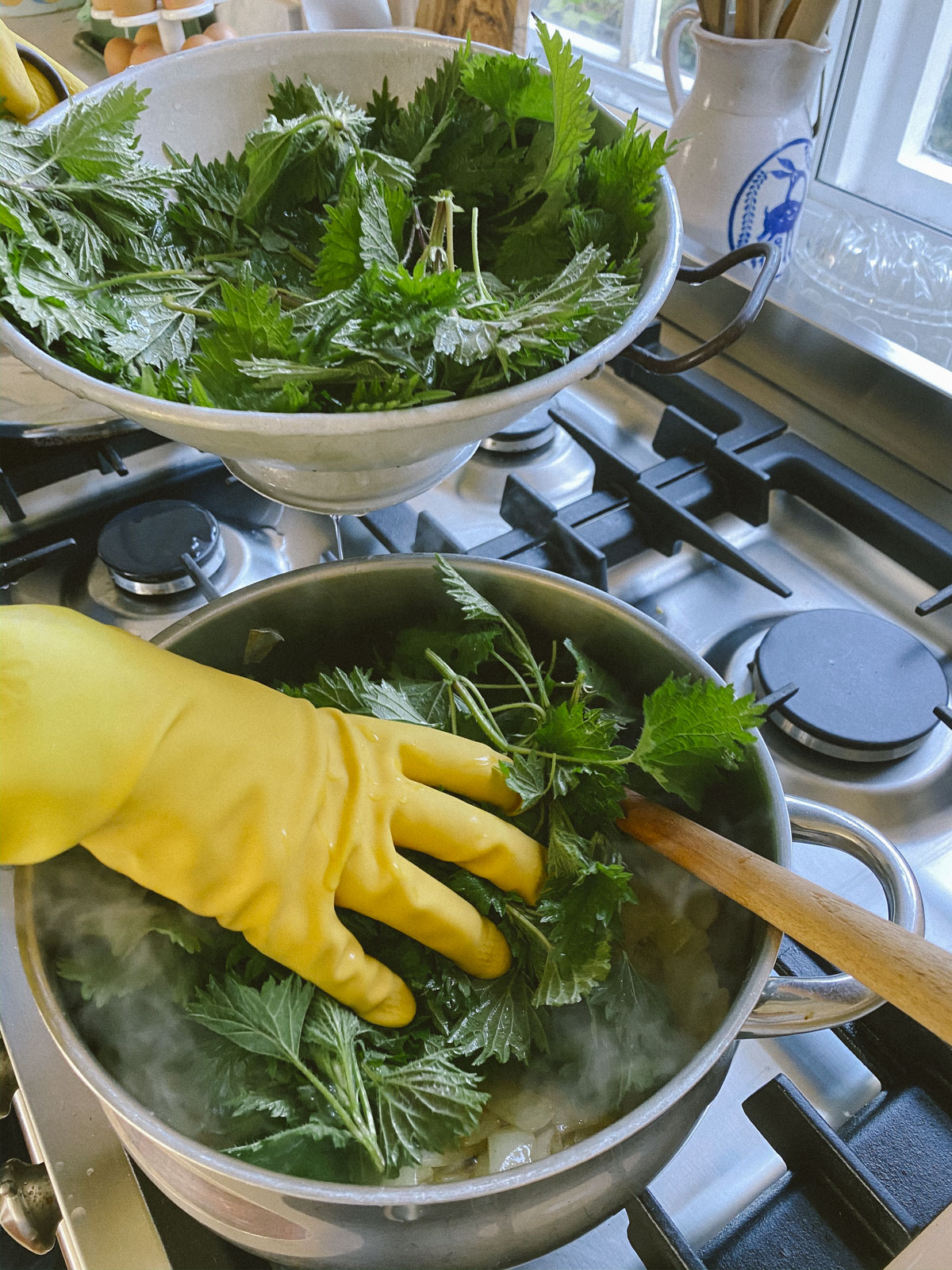 Squeeze them all in!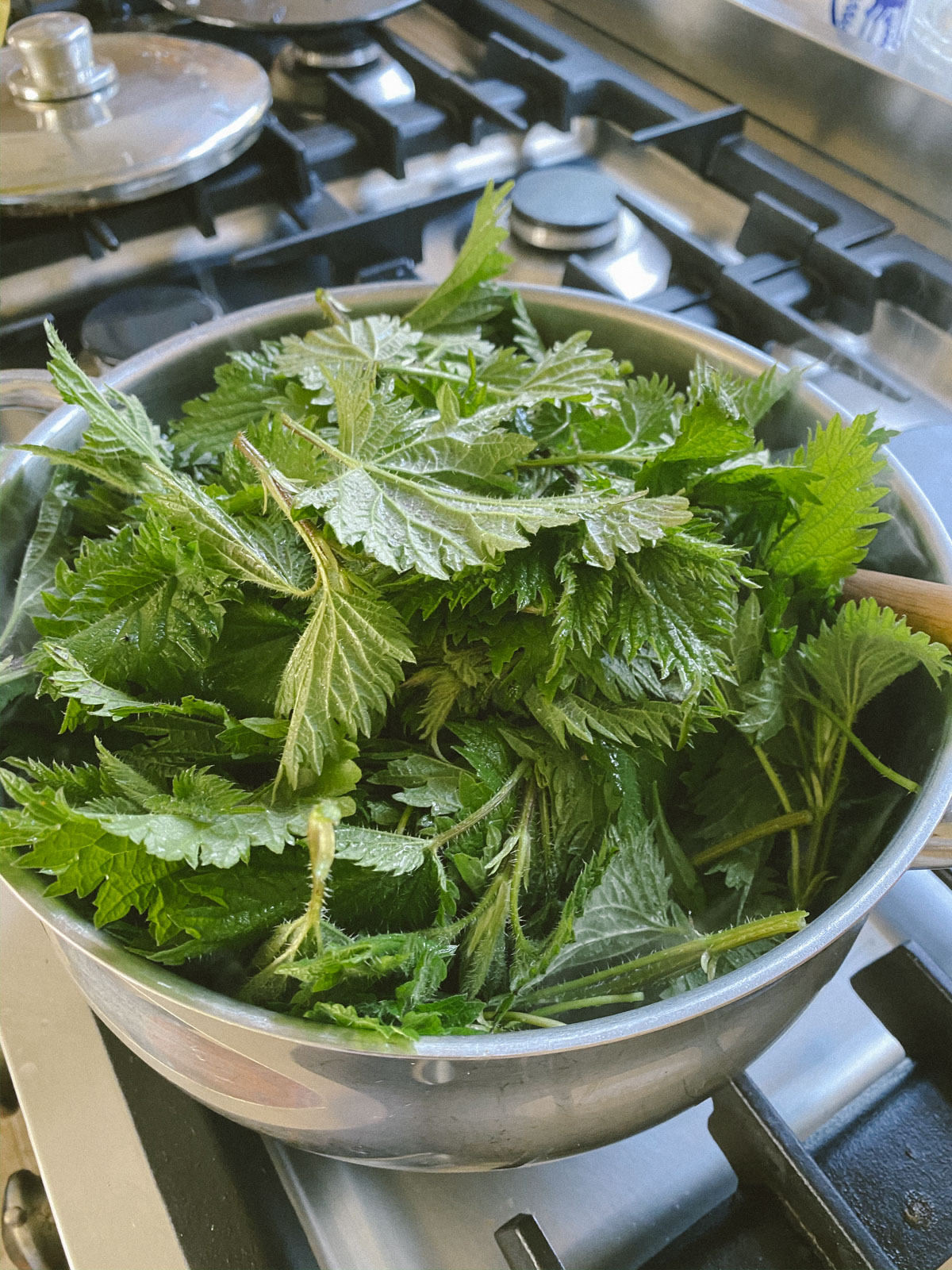 Pop the lid on and let it sweat for a couple of minutes, stir and put lid back on for 2-3 more mins.
Until it's completely wilted, like this.
Mix up your stock with boiling water.
Pour into the pan.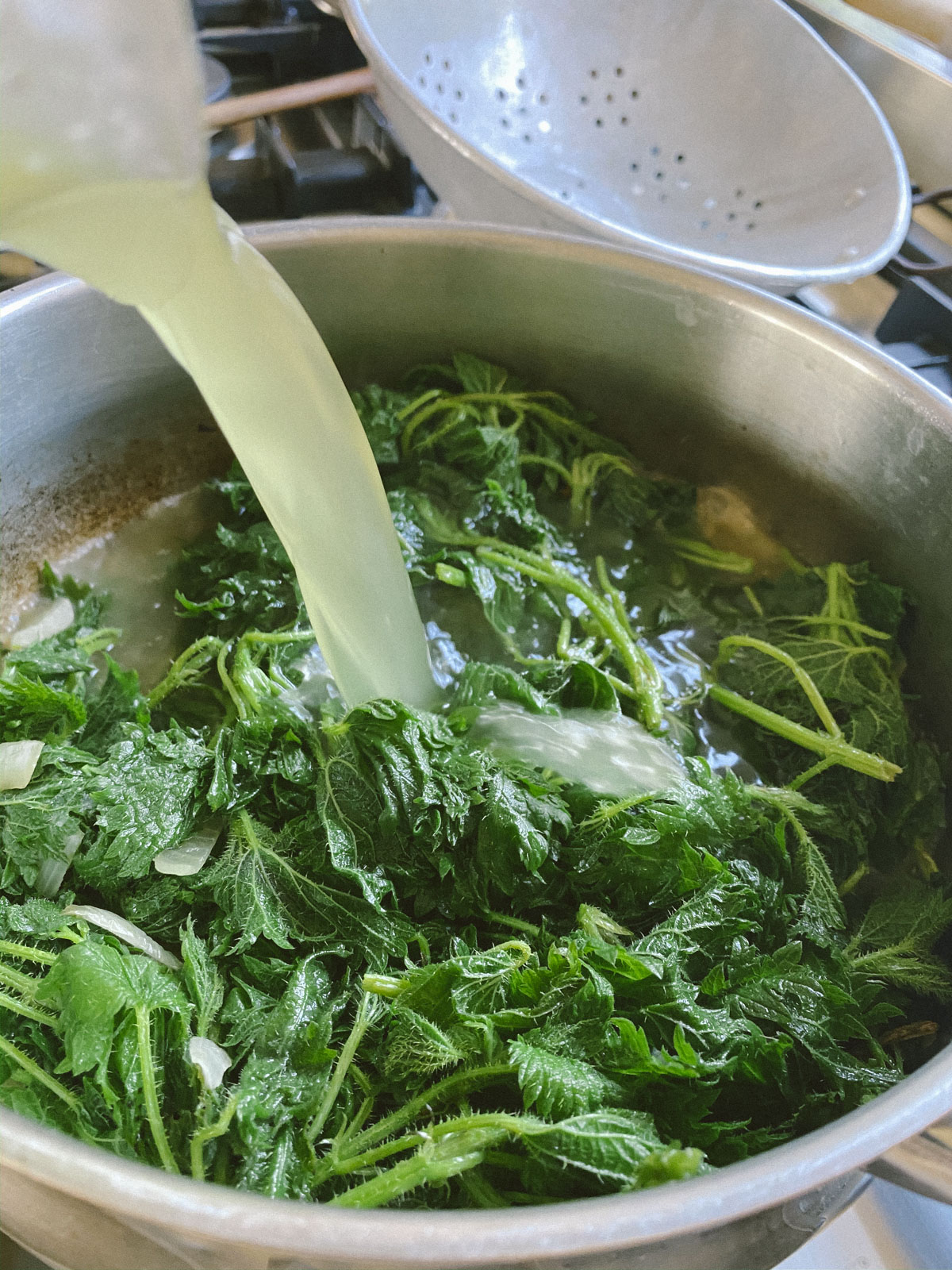 Add a pinch of salt & a grind of black pepper.
Bubble away for 2-3mins.
Just until any unruly stems are good & soft.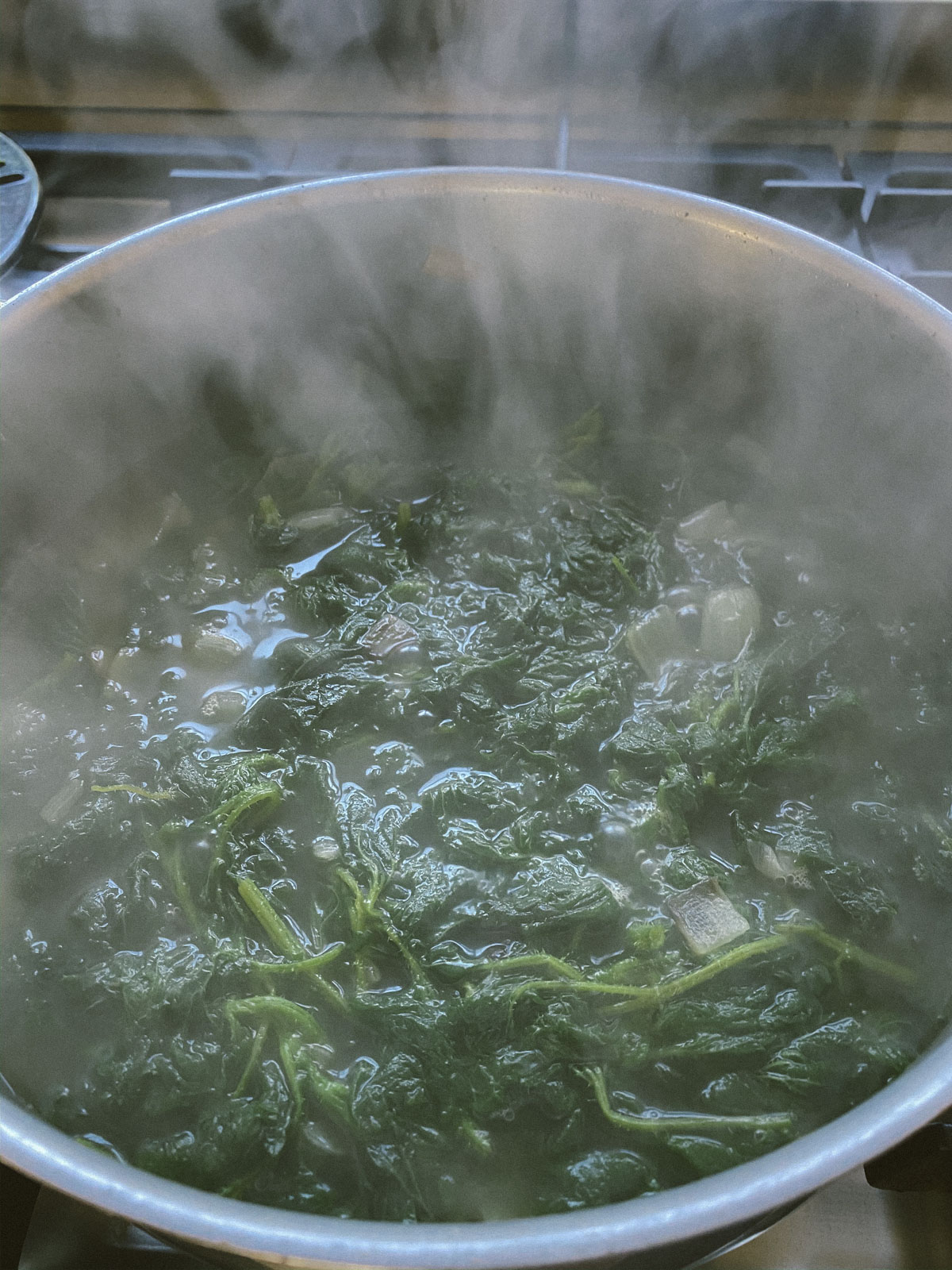 Take off the heat.
Blend.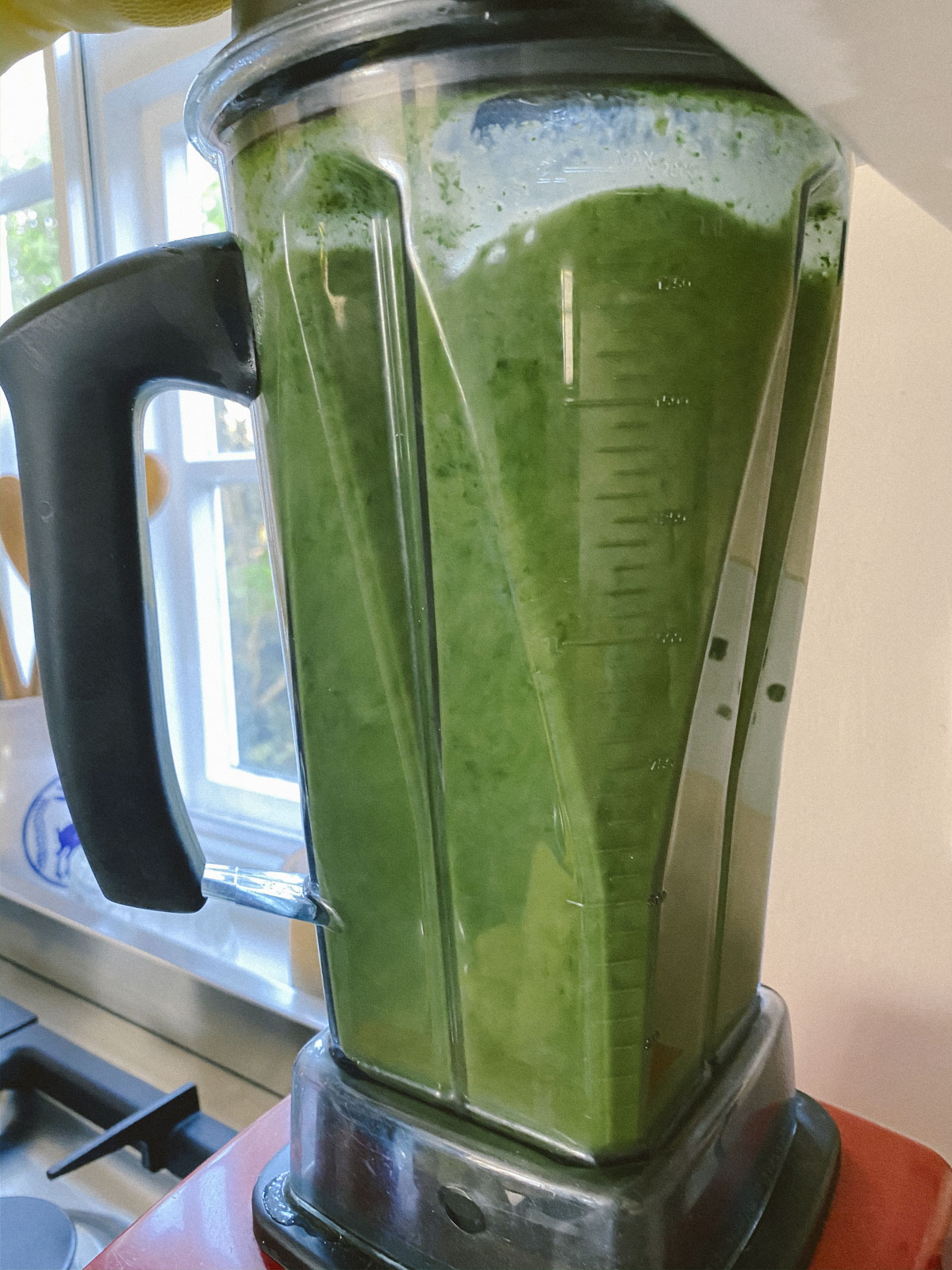 Serve!
Add a splash of cream if you're feeling decadent.
If not now, then when?!
The taste is similar to spinach but more delicate, the warm buttery onions come through like a hug in a bowl and all those vitamins will get right to work where you need them most.
Truly a souper food!