I stumbled upon the egg bites at Starbucks when I arrived in LA, because it was the only place open when I fancied breakfast at 5am.
We don't have "sous vide egg bites" in the UK, we just have under-filled rather floppy paninis and sugary muffins, so my expectations were pretty low.
Let me tell you, that first bite was a revelation! Perfectly soft, fluffy, cheesy eggs, with a little sliver of bacon and a real creaminess. So of course I had to give them a go at home.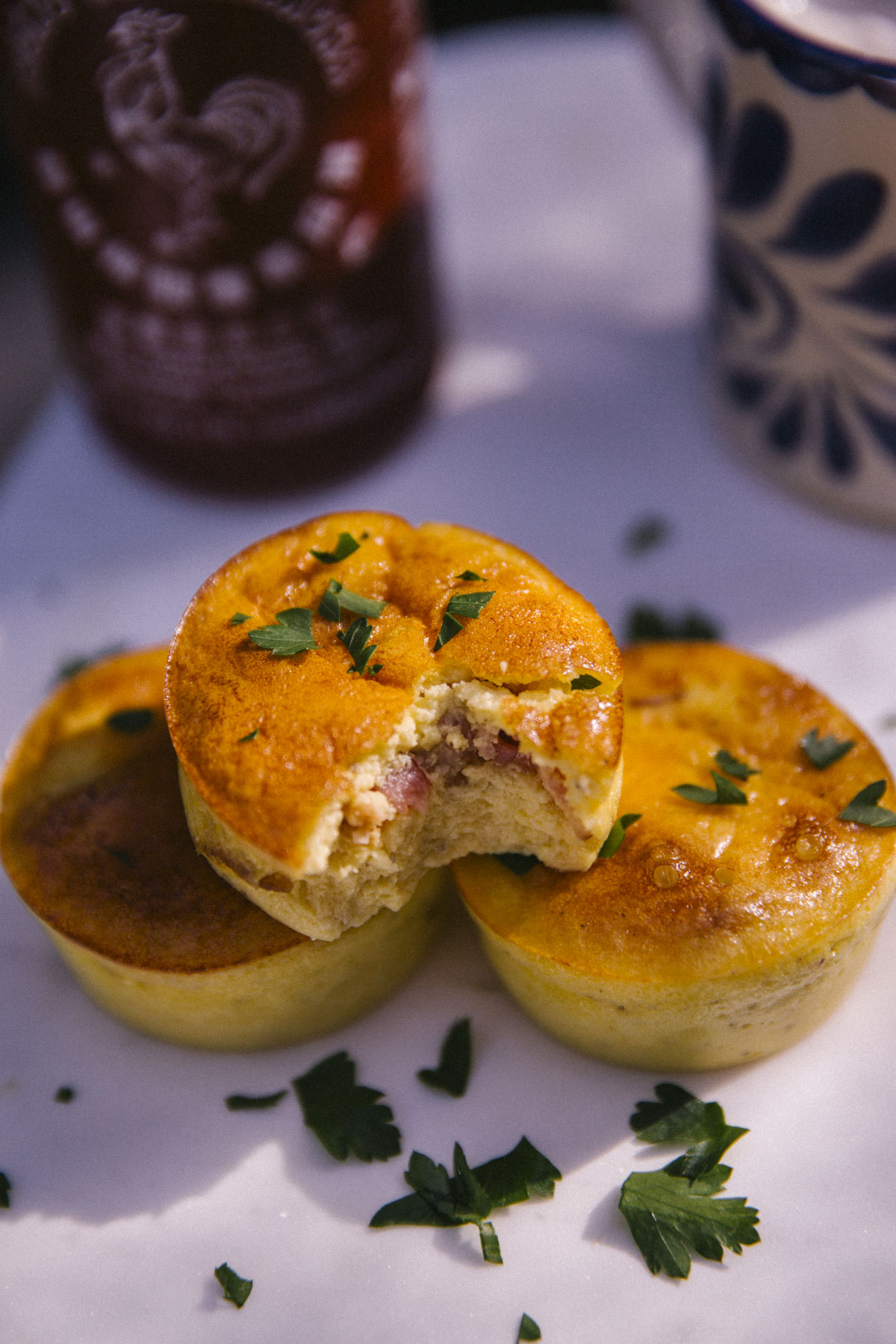 Love at first bite.
So so easy to make, they're incredibly low maintenance and you can whip up lots in one batch. Great to keep you going for the week, or just a big family brunch.
I couldn't quite bring myself to buy a fancy sous vide machine, I'm more of a home cook than an aspiring chef. So for this recipe you won't need one, and I really don't think you'll notice much of a difference. You will need a blender, I use a mini-bullet one, a silicone muffin tray and a baking tray.
This recipe makes 3 egg bites, but you should absolutely multiply it and put some in the fridge to grab and go! You'll need-
2 eggs
1 heaped tablespoon of cottage cheese
1 generous handful of grated gruyere
3 rashers of pancetta or bacon
Pinch of salt n pepper
Pre-heat your oven to 150C or 300F. Fry your bacon, this bit is completely optional and you can easily omit if you'd rather make a veggie option!
Now place your silicone muffin tin onto a baking tray, and pour enough water to cover the bottom of the baking tray in. (Not getting any inside the silicone moulds.)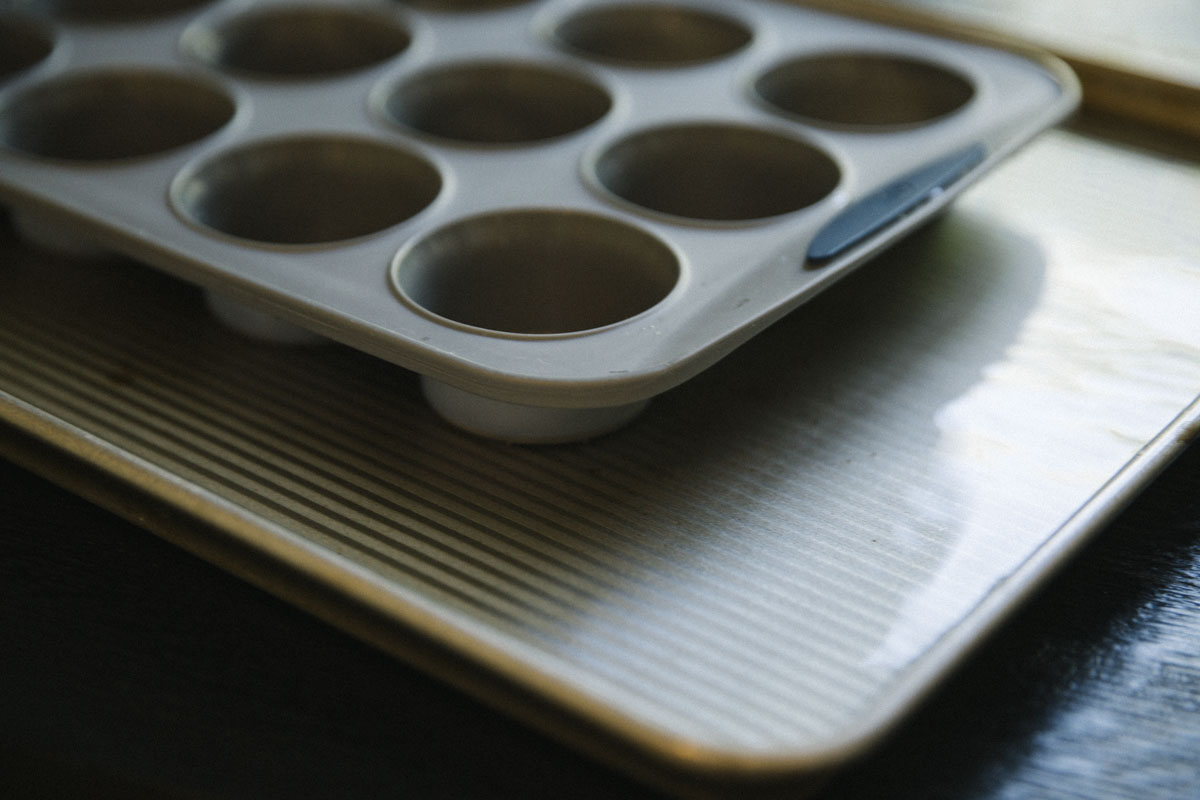 Once your bacon's cooked, pop it right into the muffin tray.
Do it while still hot hot, so it'll bend rather than snap.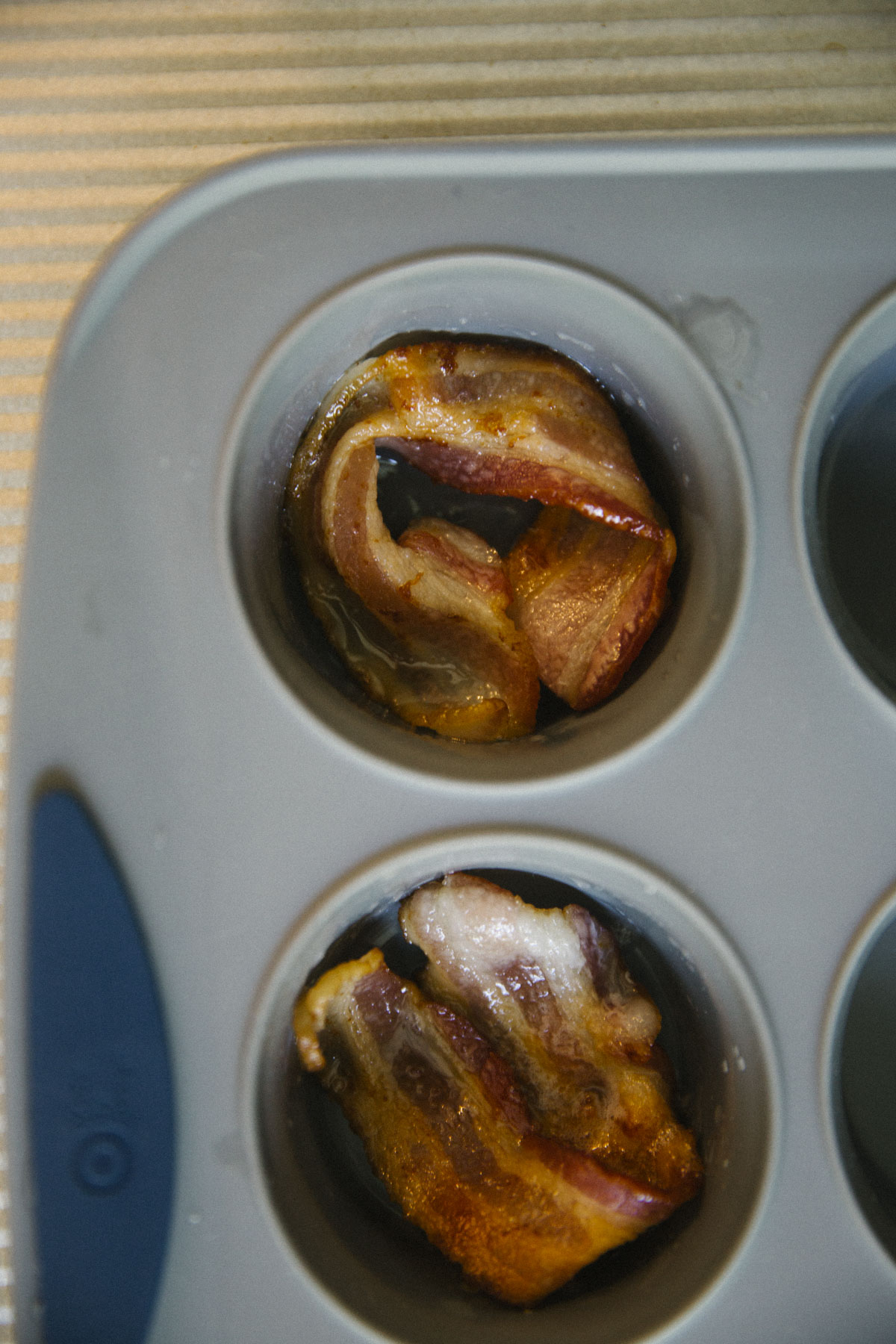 Pop your eggs, cottage cheese, gruyere, salt & pepper into a blender.
Blend 'til smooth.
Pour into your muffin pan, to about half way full.
Very carefully place your tray into the oven, don't spill!
Bake for about 40-45mins.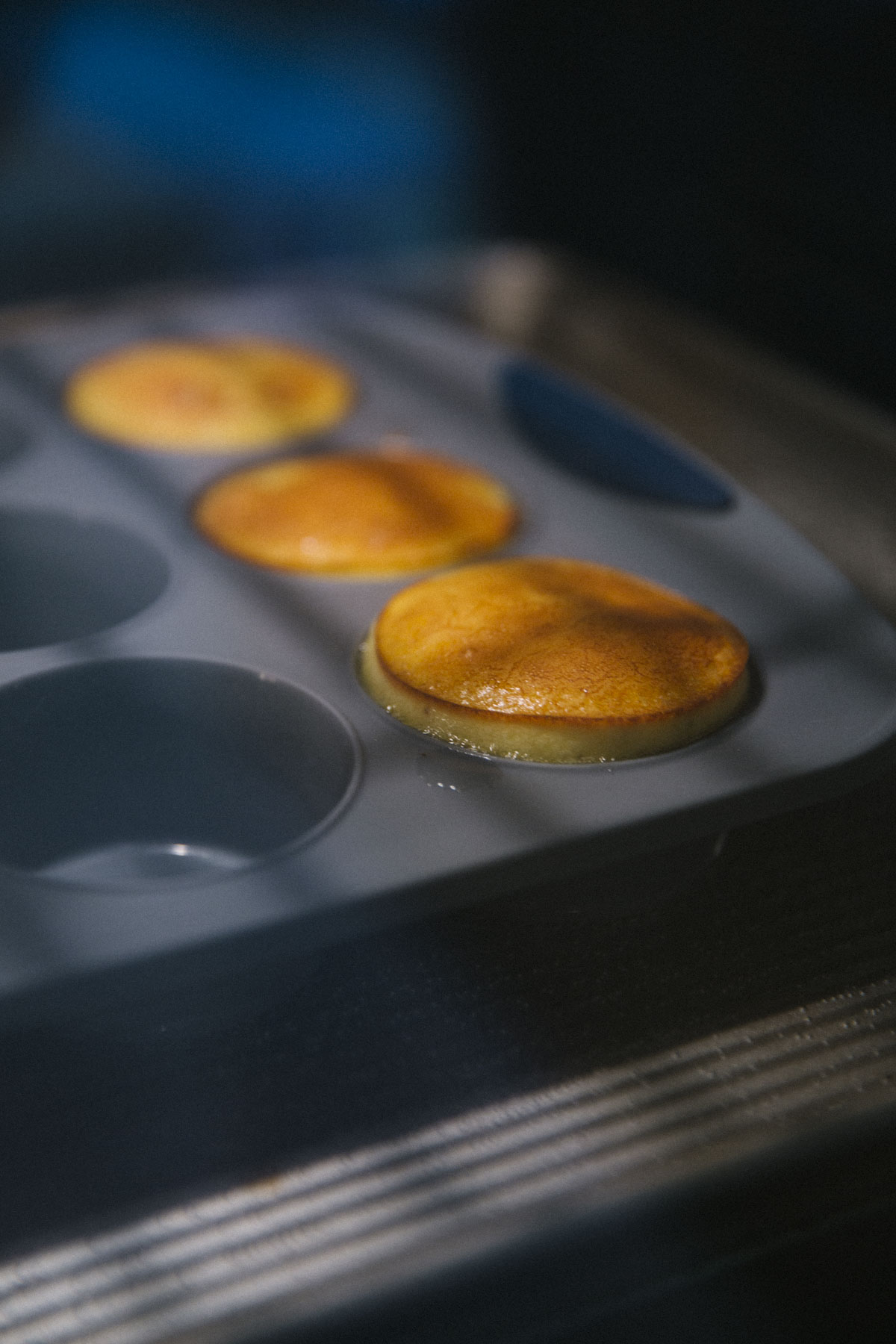 Once done, leave to cool for a couple of mins before fishing them out of the pan.
Serve warm.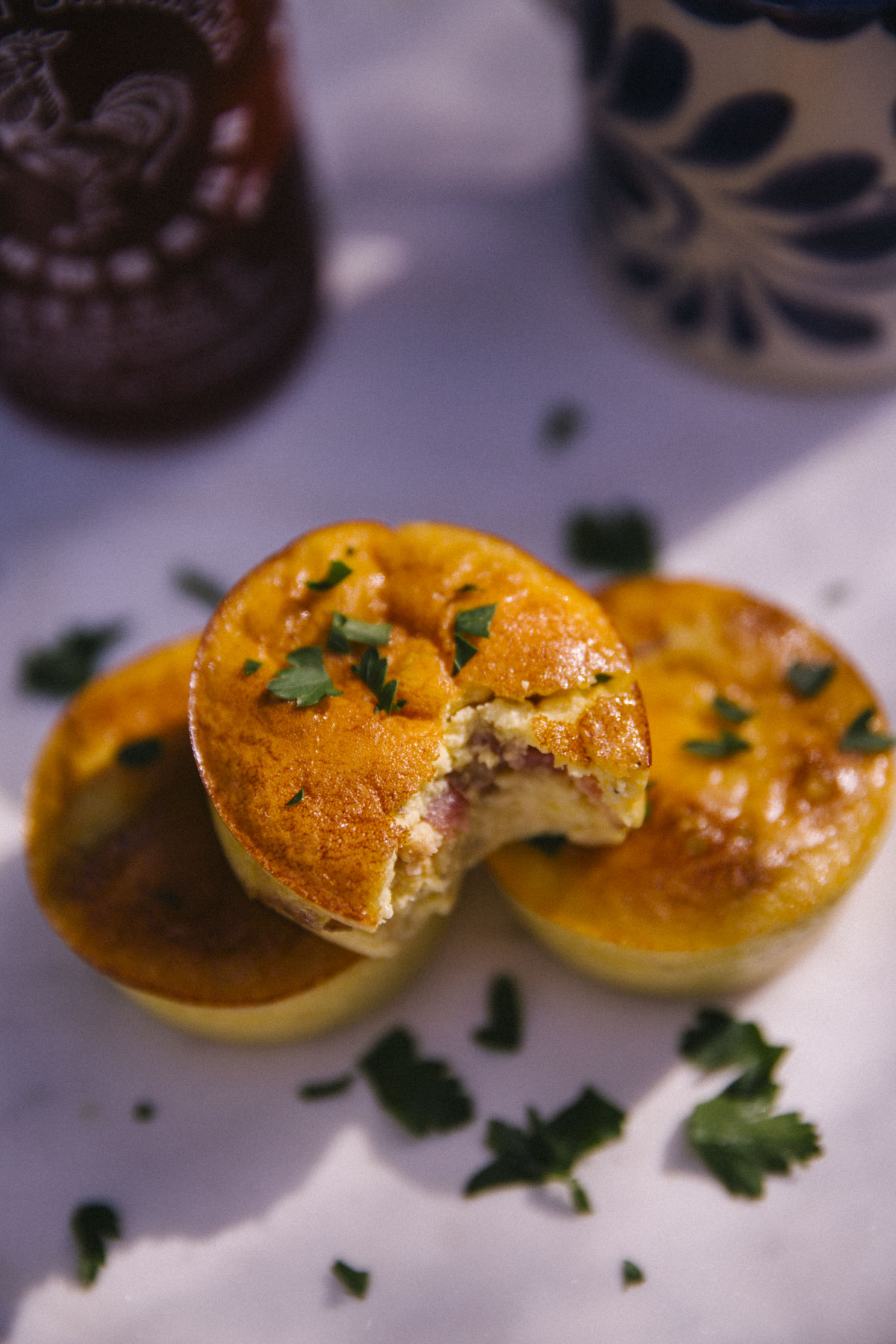 Eggstra good with a dollop of hot sauce.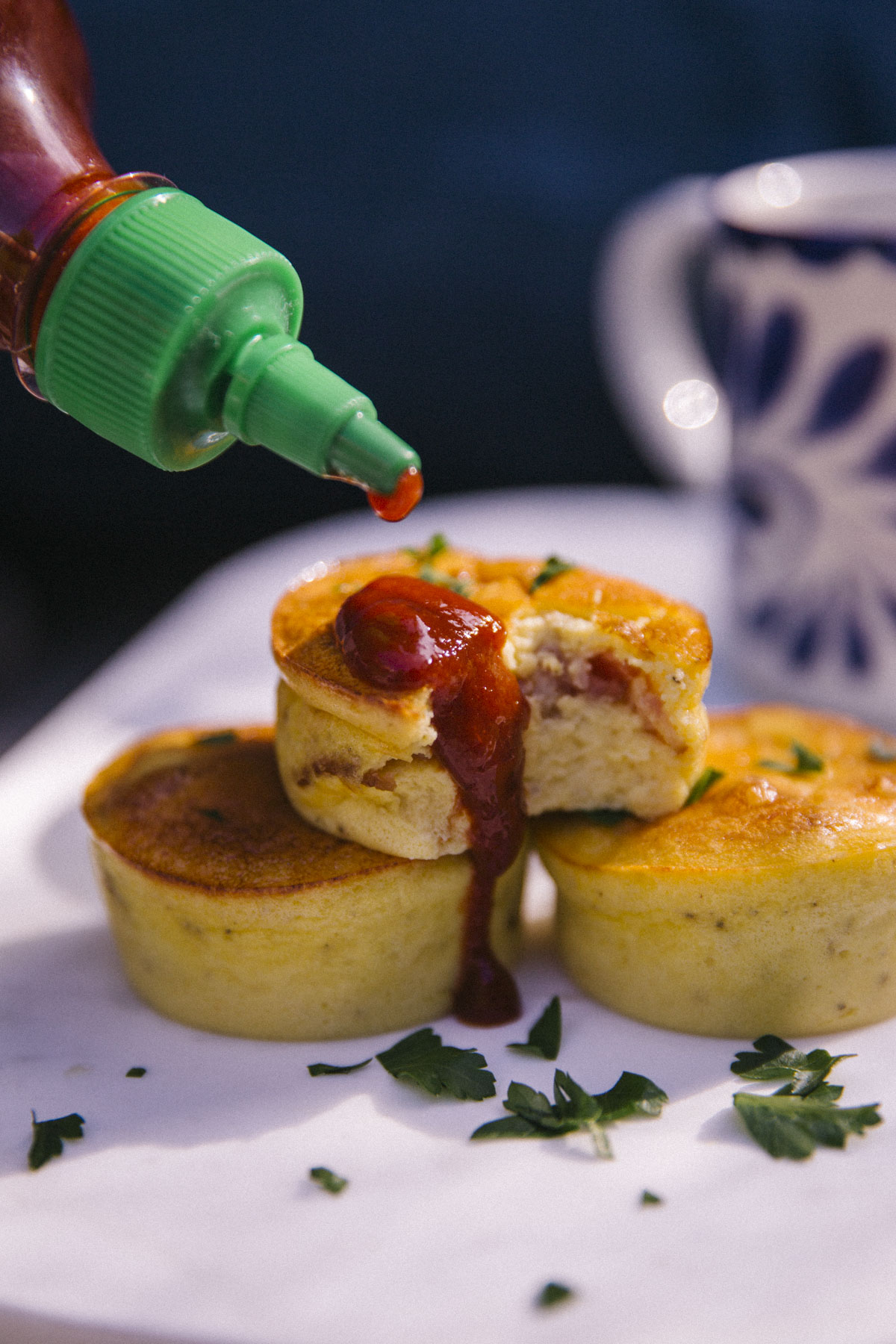 Keep 'em in the fridge for upto a week, just zap in the microwave for 30secs to heat them up.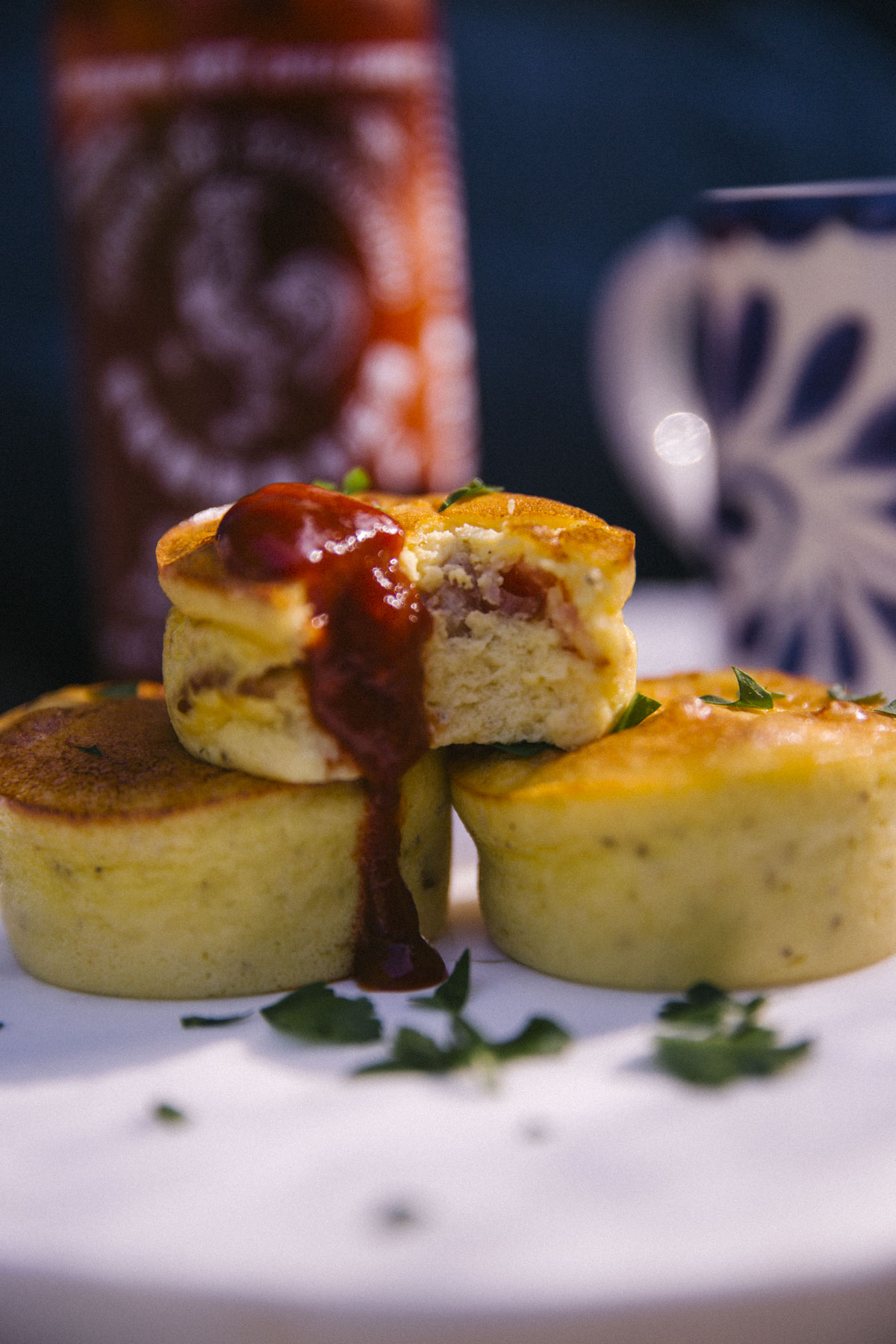 Eggsactly what your busy mornings needed!