It would be a crime to go to Cornwall and not completely pig out on the local produce.
The veggies, the pastries, the cream teas, but most importantly the seafood.
The restaurants are bursting with marvellous dishes, but the local shops are well worth a visit too. Not far outside of St Mawes we found and fell in love with Curgurrell Farm Shop.
Where we stocked up on dressed crab, huge pink lobsters, juicy scallops and small buckets of white crab meat. Which is the basis for this very quick and easy recipe.
We ate it still sandy from the beach while watching the sun go down over the bay, but it would still be good with crab from the shops back home, while watching the rain run in rivers down the windows. Yes, Autumn is here.
But back to the matter at hand.
Golden ribbons of spaghetti, glistening in garlic and chilli butter, flaked with crab and drizzled in fresh lemon.
To serve two I used:
2 fist-fulls of spaghetti
Large lump of butter (probably 100g more or less)
2tsp chilli flakes
3 large cloves of garlic, crushed
The white meat from 2 cooked crabs (but use more if you like!)
Juice of half a large lemon
Put your spaghetti onto cook in some really salty water and crack on with the sauce. Place a frying pan over a medium heat and melt your butter. Add your chilli flakes and garlic, frying gently until all those wonderful flavours have blended into the butter and the garlic looks like it may go brown any second. Add your lemon juice followed by the crab, stirring until it's warmed through.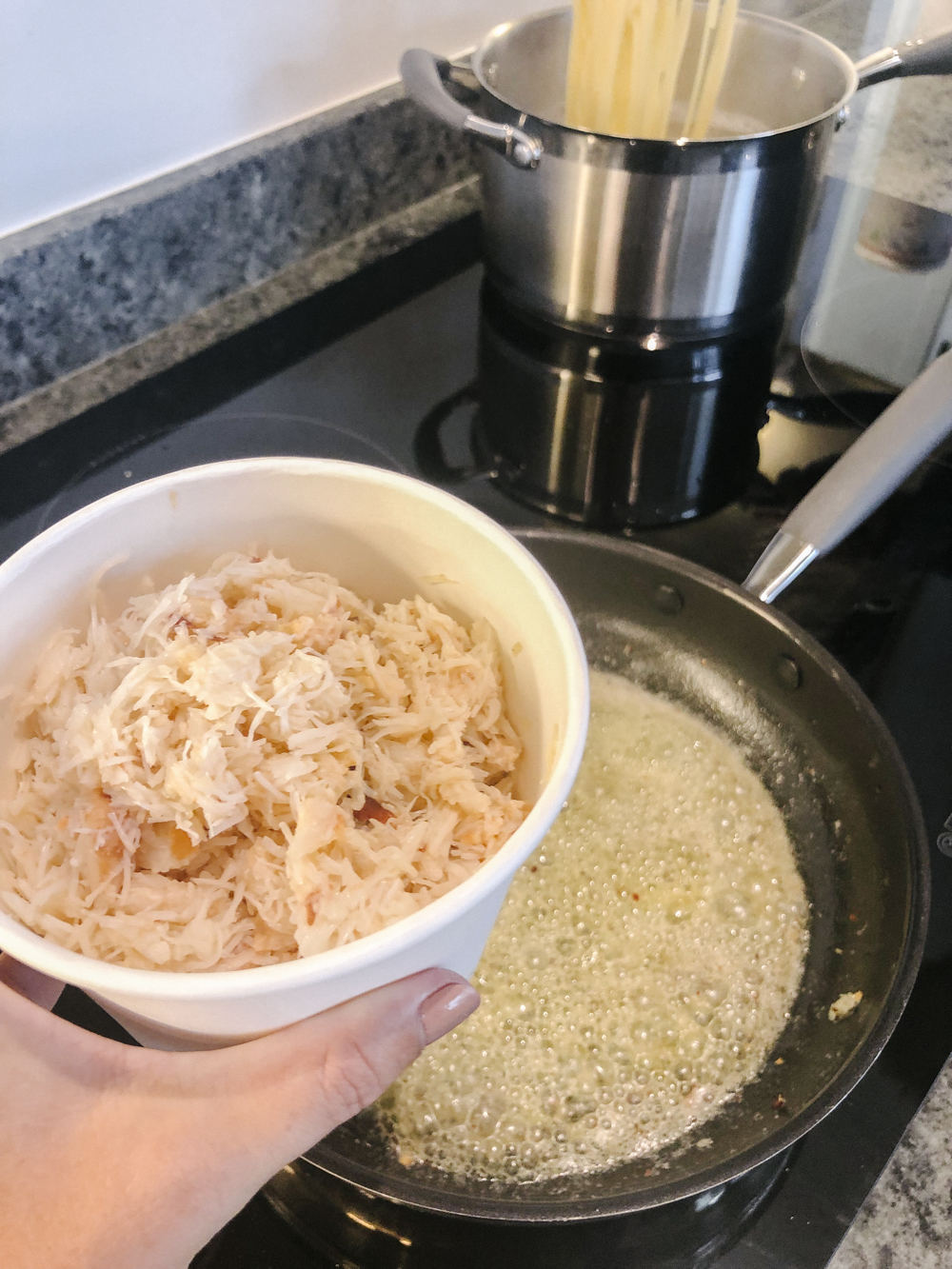 Drain your pasta and add to the pan, making sure it all gets a good coating in that glorious butter.
Serve with an extra slice of lemon and a glass of really cold, crisp white.
It's enough for two but I don't sea why you couldn't be really shellfish and keep it all for yourself…
…your guest might get a bit crabby though.