Lily's Godmother is visiting this week.
She arrived with teddies, champagne and a whole lotta sunshine, which was particularly good of her!
Keen to make the most of it, we've done our best to eat every meal outside in the fresh air.
It's not always easy to snag a sunny spot in London, so when you do you'd better hunker down and order up a feast to make the most of it.
E&O is a "Pan Asian" restaurant just off Portobello Road in Notting Hill.
Despite being a stone's through from the rather hectic market street, you'll often find it deserted at lunch time, as things tend to ramp up for after work drinks and dinner.
Nevertheless it's a good spot for nibbly sharing plates and pretending you're lapping up the sun on the continent.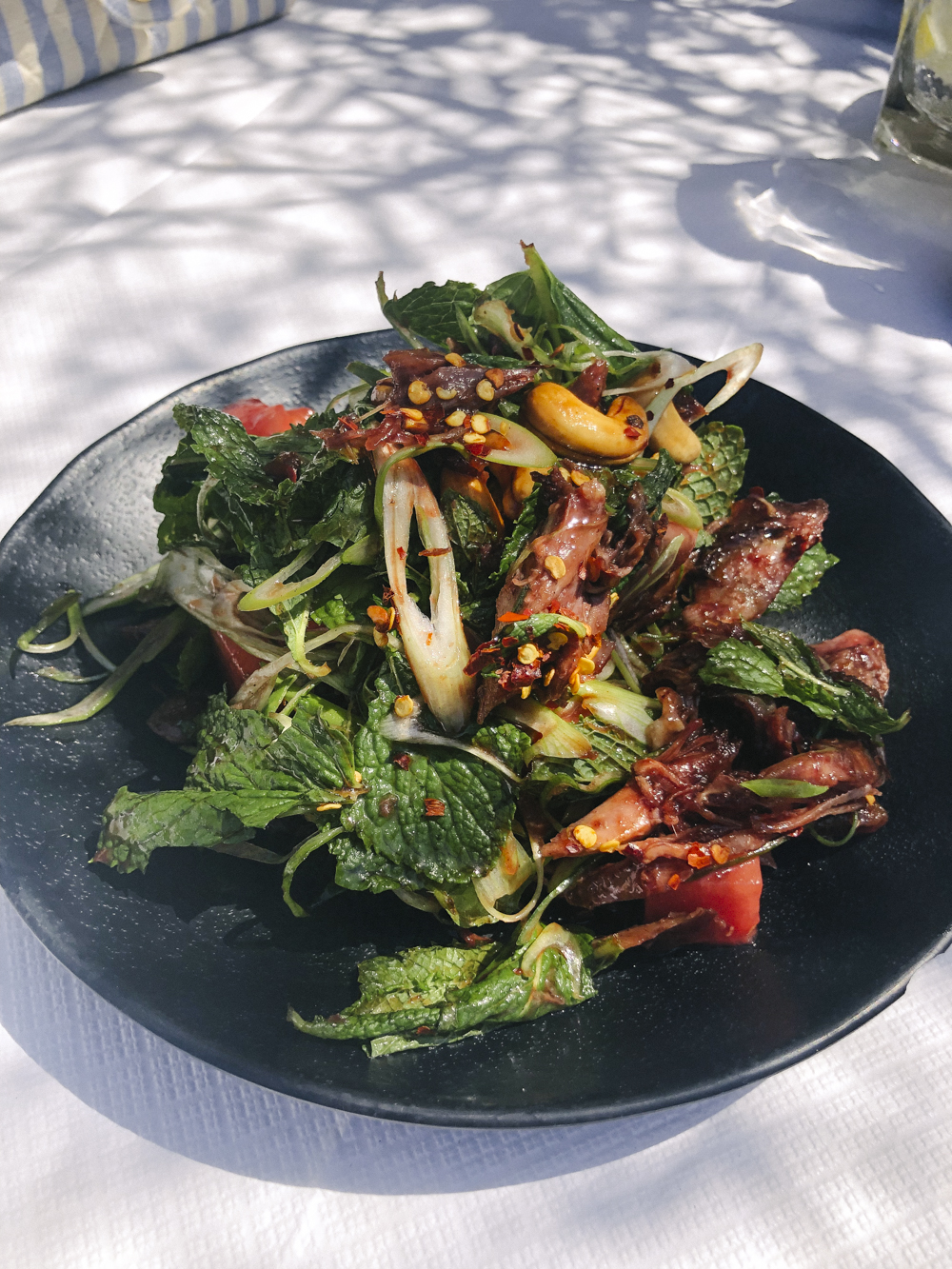 Don't miss the duck, watermelon & mint salad.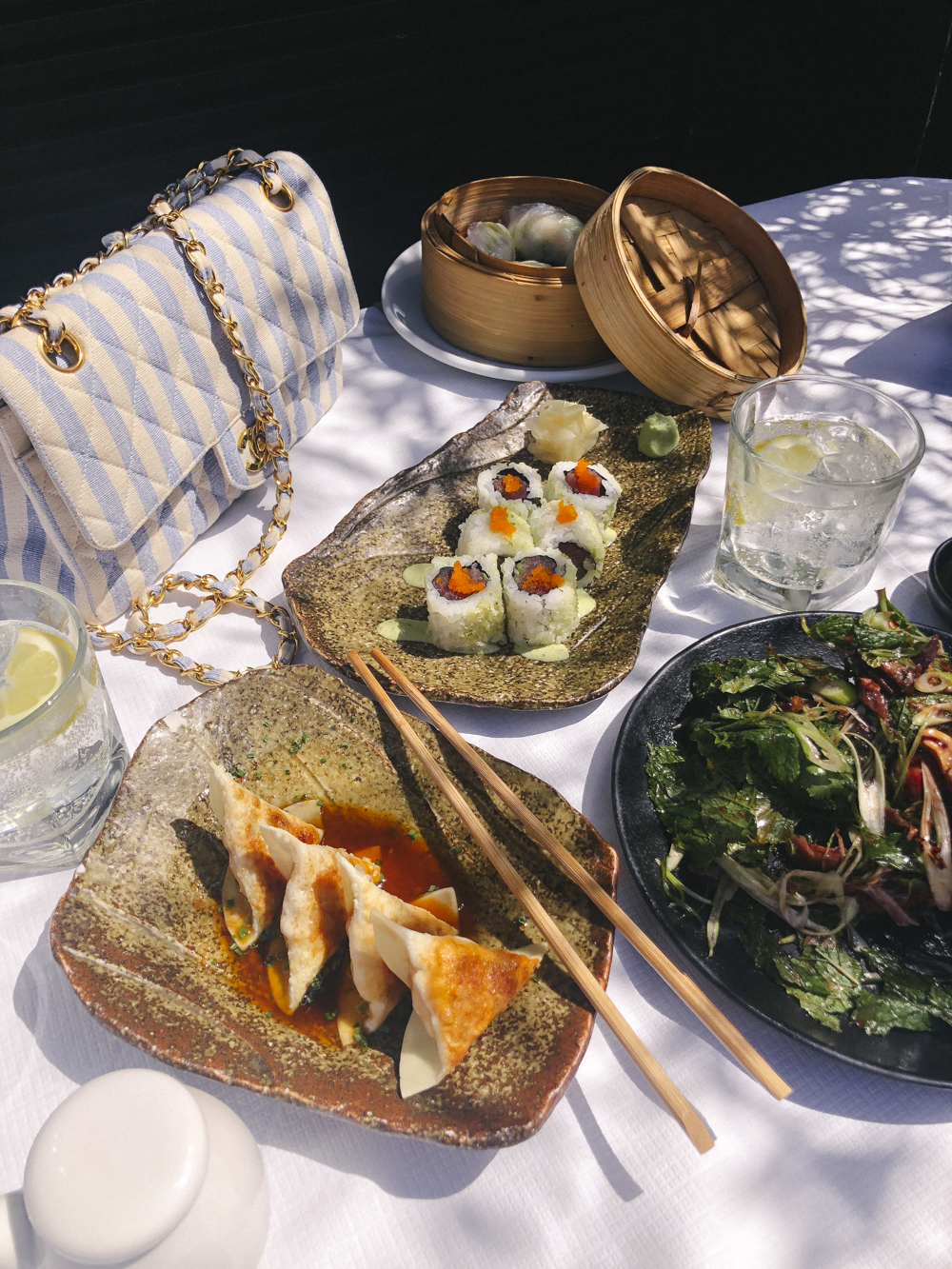 The pork and chive dumplings.
The tempura.
Or the truffle & yuzu sashimi.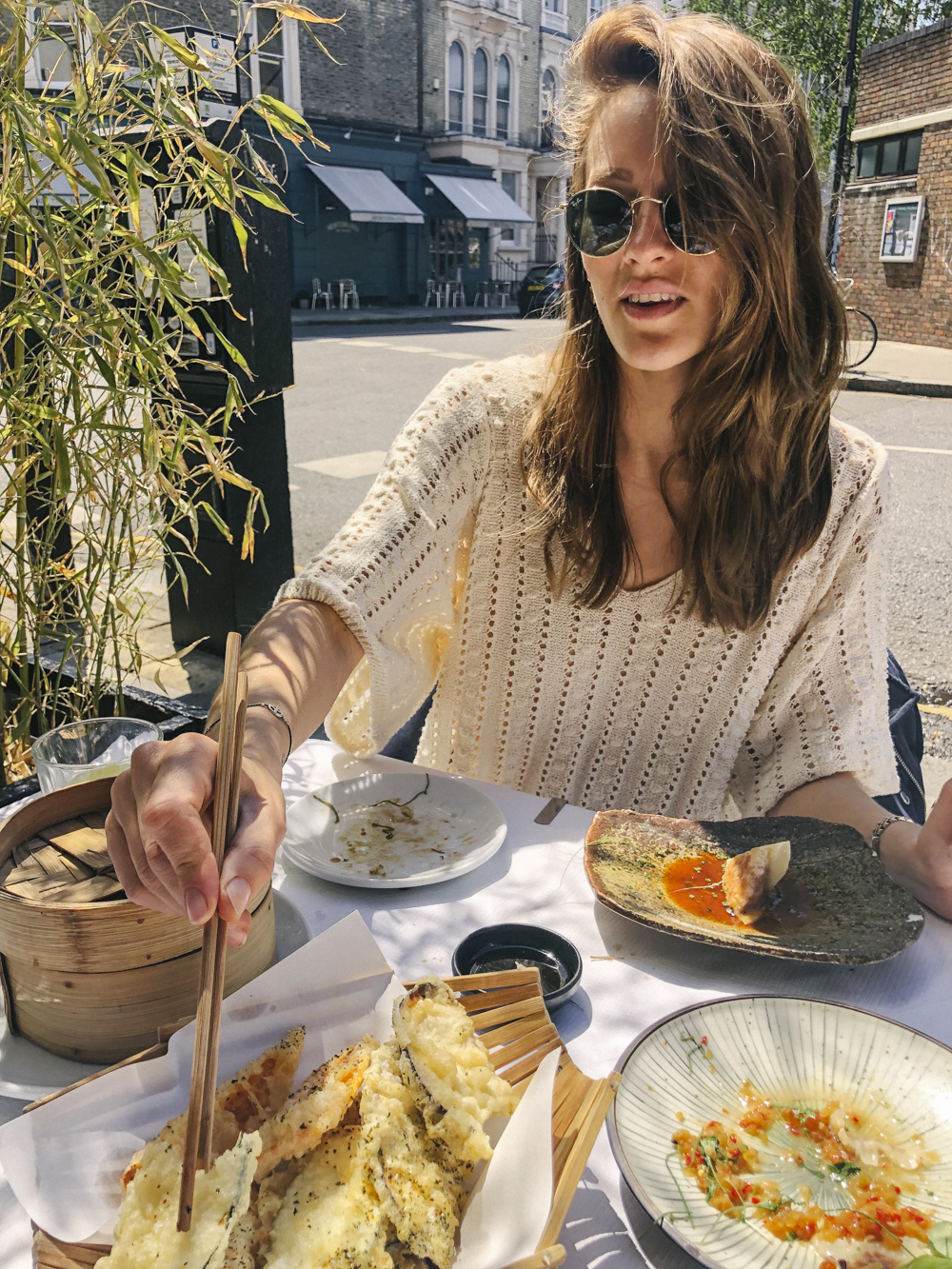 Grazing and watching the world go by happen to be two of our favourite past times.
There's a pretty good dessert menu…
…but I brought something sweeter.
My very own little dumpling!
Dressed in one of her mum's old dresses.
Vintage is big 'round these parts, after all!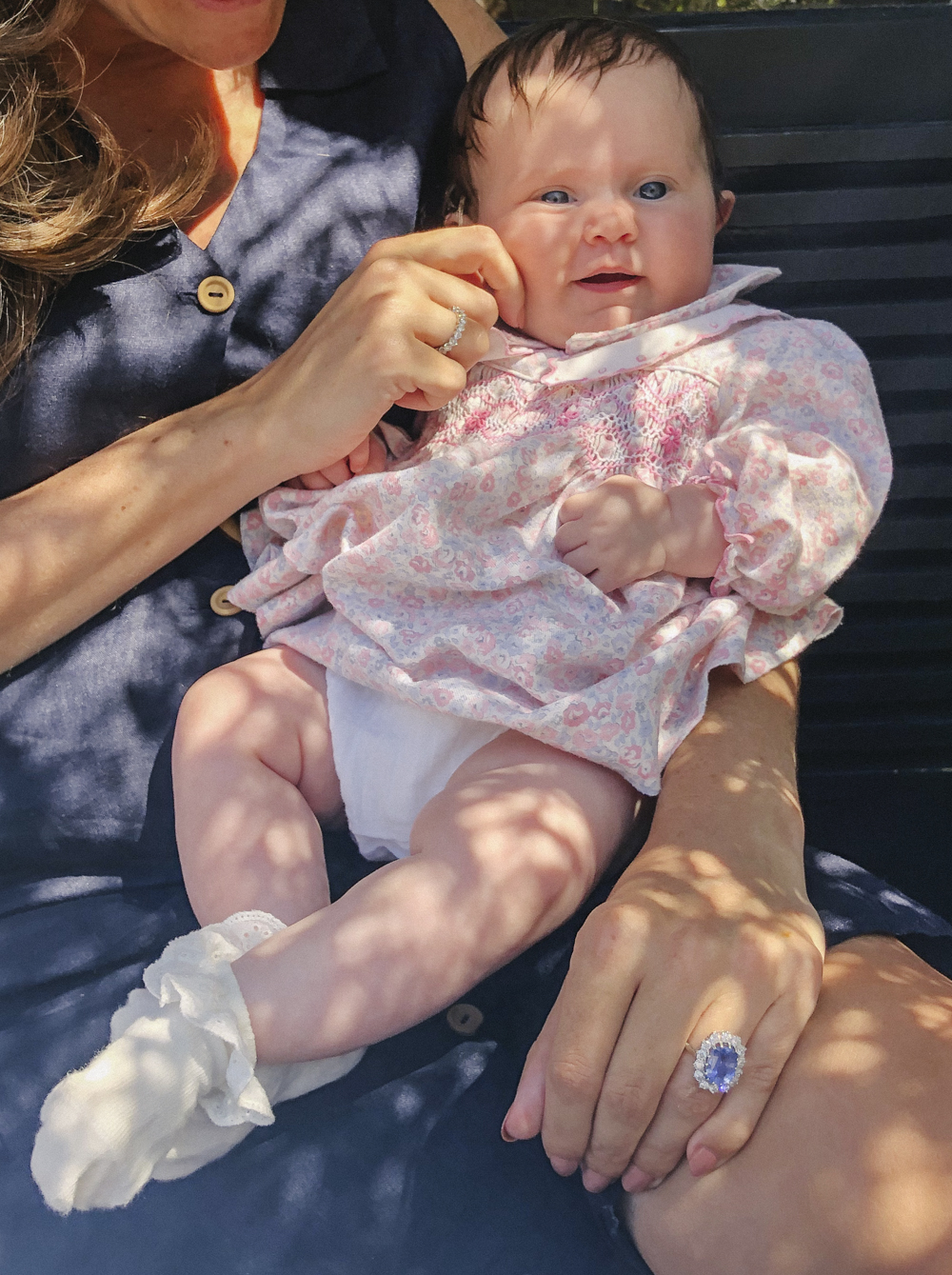 We stayed chatting, catching up, and cooing at Lily who takes everything in her stride and it seems was born to be one of the girls. 
Long into the afternoon, as the shadows lengthened and Notting Hill was bathed in gold.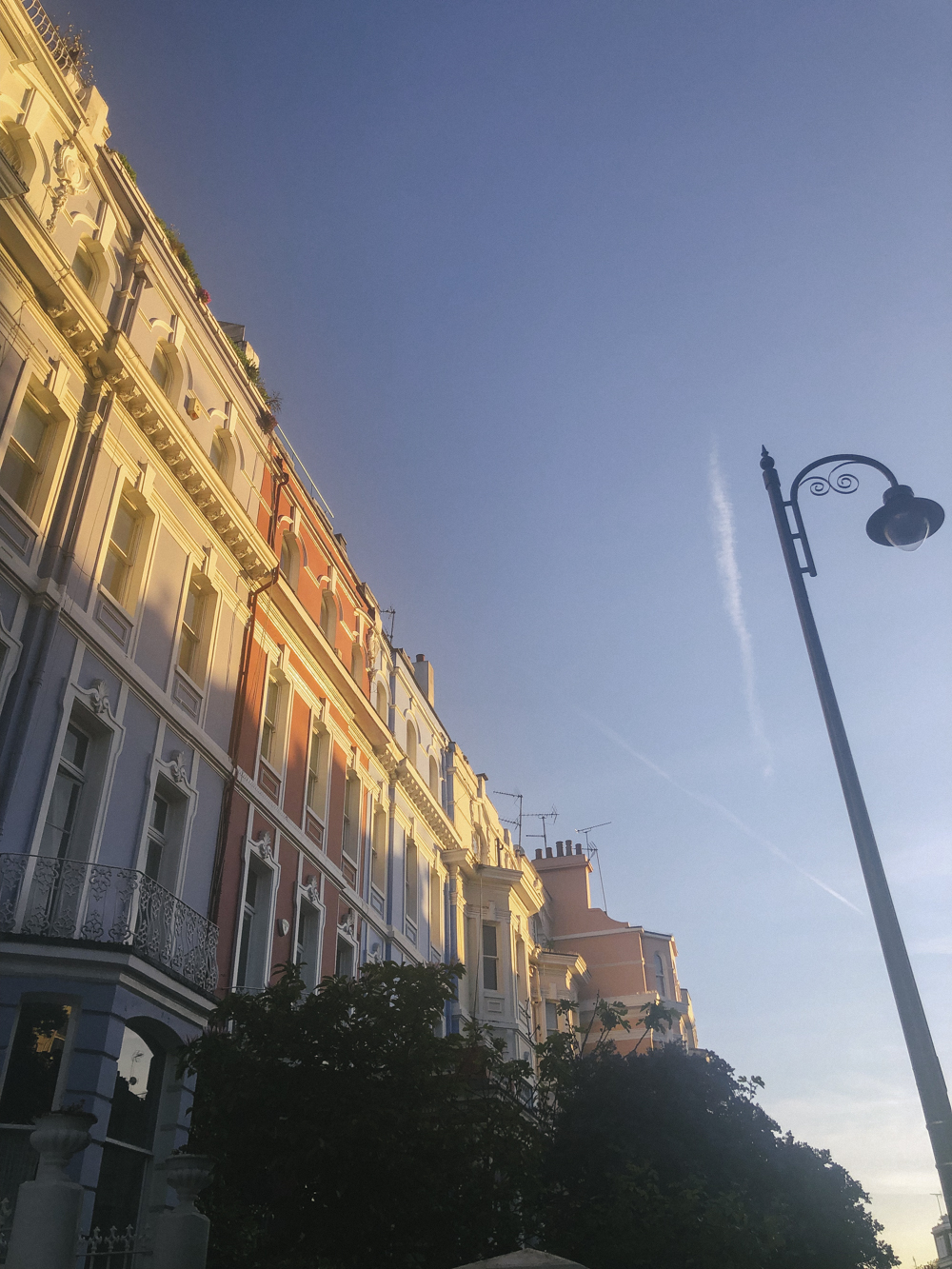 Before strolling home for bath time and a story.
Valentina is quite the story teller, cementing what I suspected… that she'd make the perfect godmother.