Italians and purists look away now.
This is the love child* of two of the finest pasta dishes Rome has given to the world. Carbonara with its salty bacon and oozing egg yolk, cacio e pepe with its unxious peppery sauce, all coming together in the most glorious fashion to create something incredibly simple and devastatingly moreish.
(*Or bastard depending on your outlook!)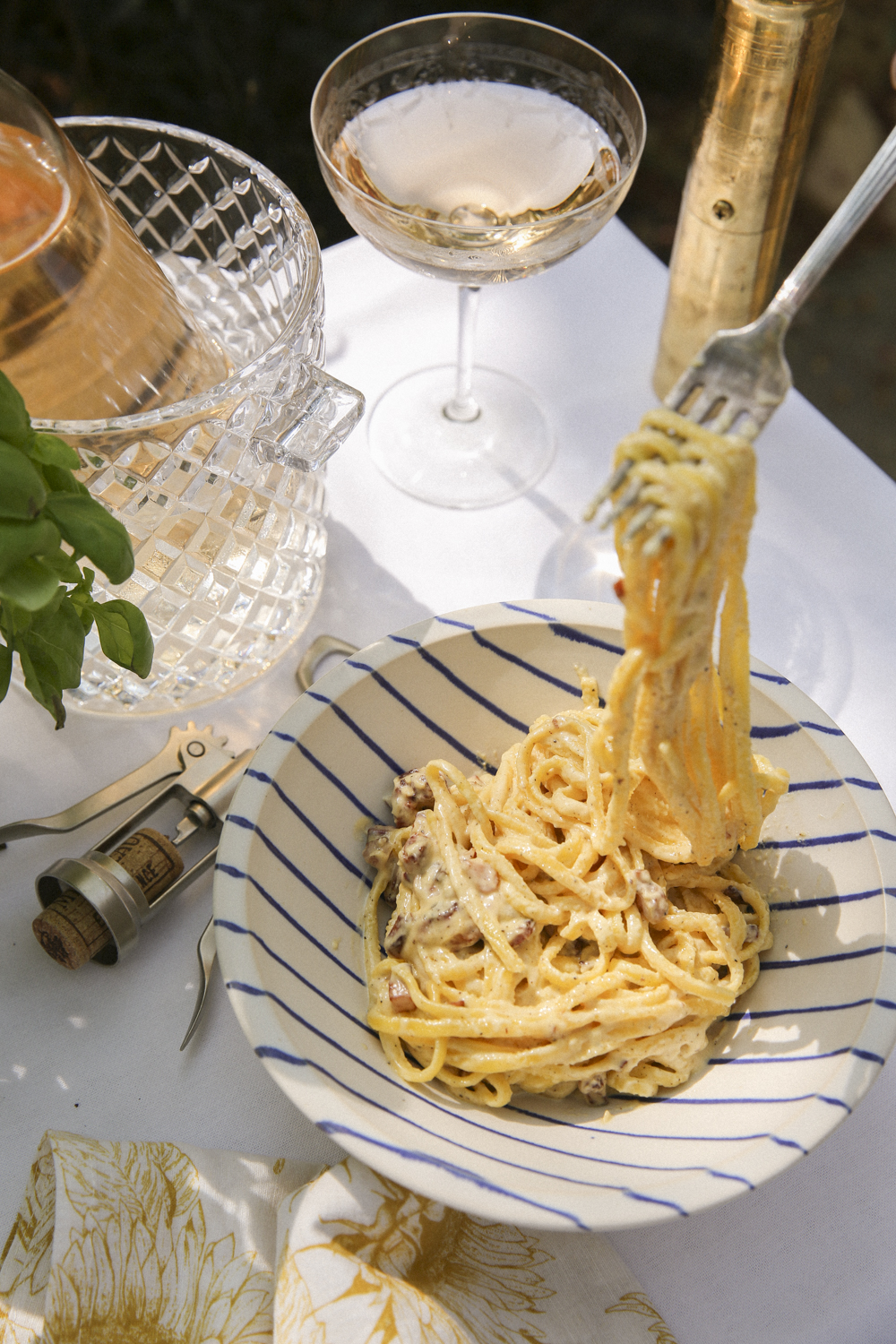 Exceptionally simple, it was made from what I happened to have in the fridge one night and has been requested at least once a week since then.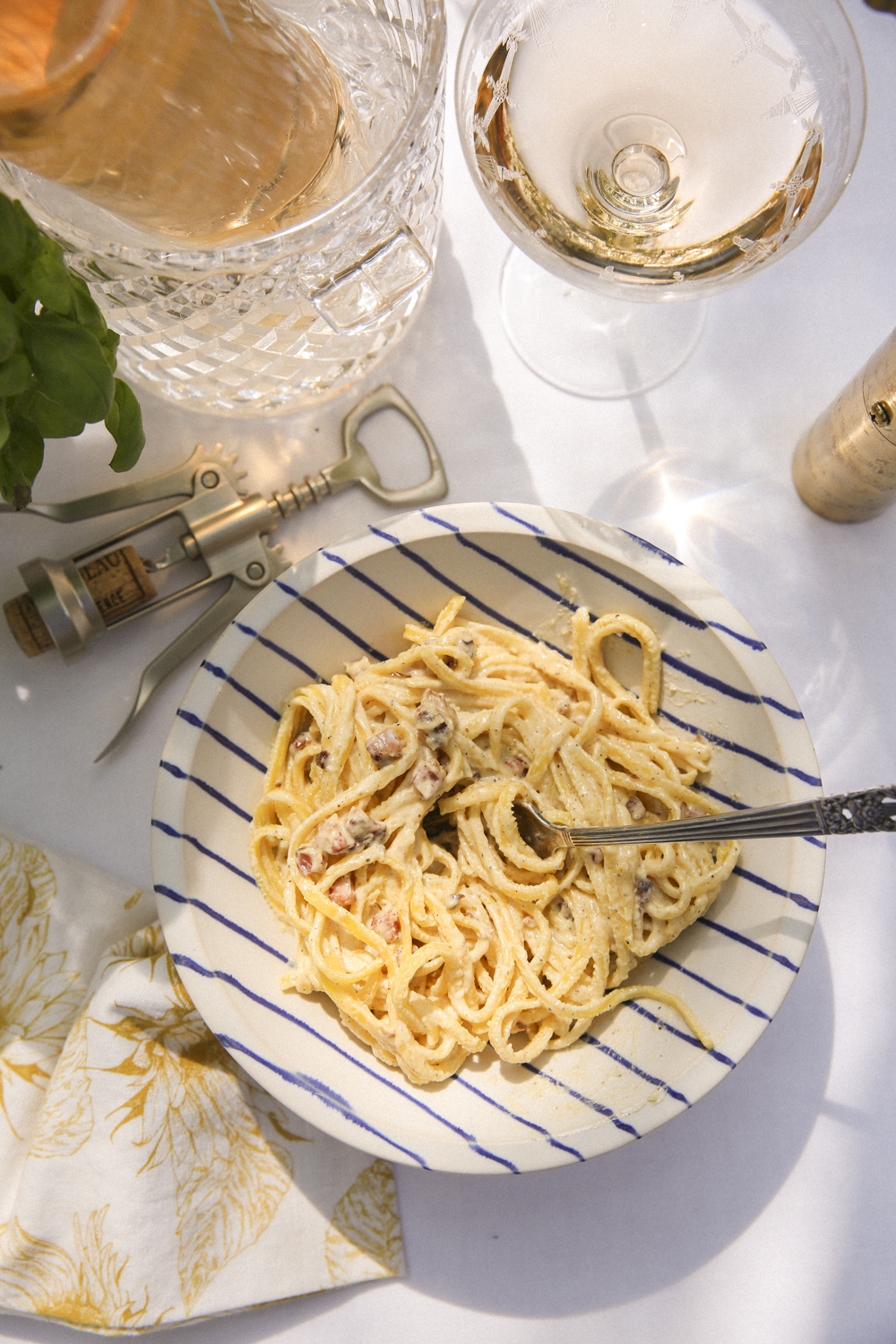 To serve two you'll need:
Fresh egg pasta (cooks so much faster than dried, tastes better too!)
100g of lardons
200ml double cream
100g grated parmesan
Lots of fresh black pepper
2 very fresh egg yolks
Now this all cooks very quickly, so it may be worth getting all of your ingredients prepped and ready to go before you start. This is one of my "easy with a newborn" recipes as it only takes about ten mins to make.
Put a pan of salted water on to boil.
Meanwhile, fry your bacon/pancetta in a dry pan.
Once it's almost ready, pop your pasta into the water. Bring the heat under your bacon way down and pour in the cream.
Add your parmesan.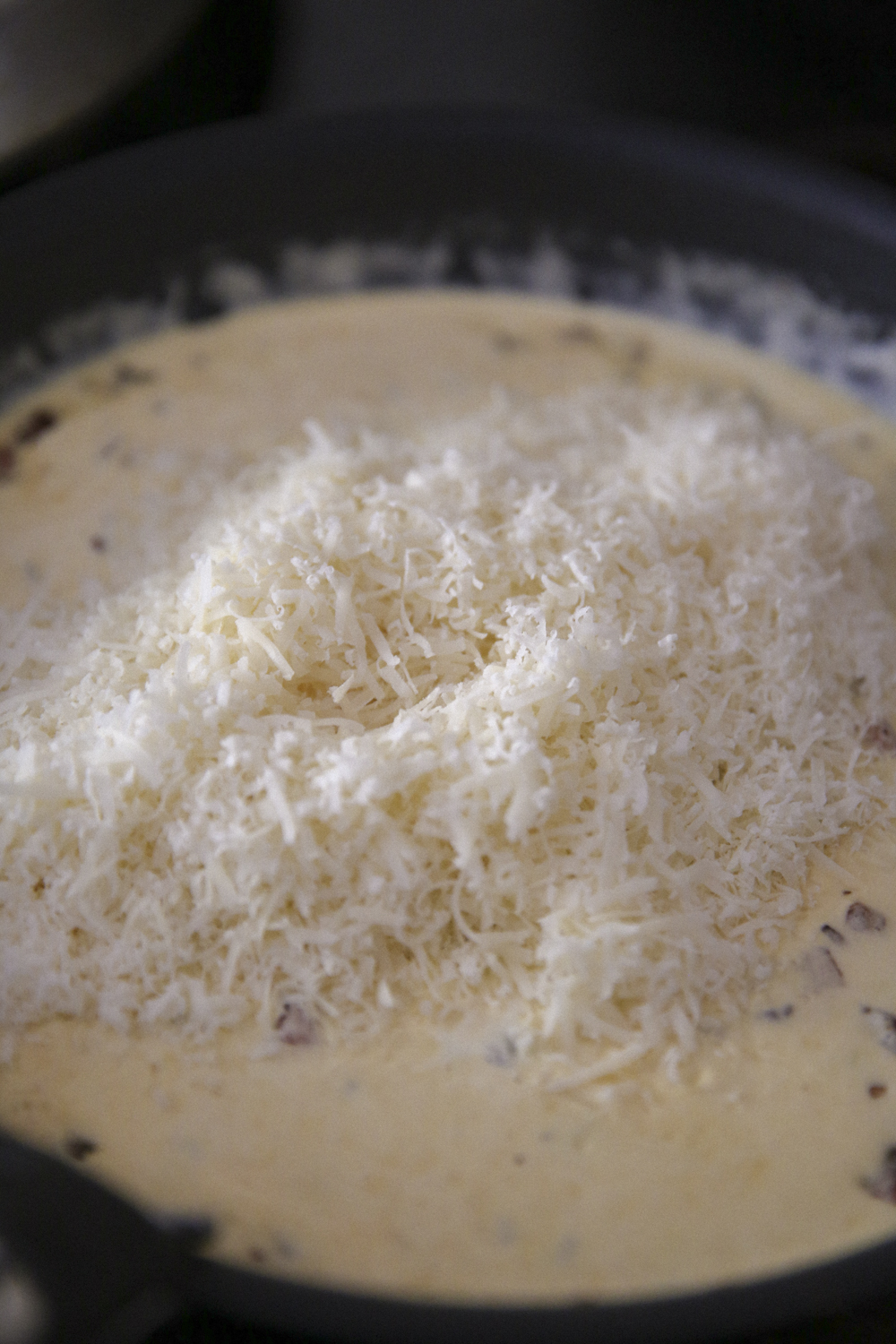 An unbelievably generous amount of fresh ground black pepper.
And stir together until melted.
Fresh pasta only takes a couple of minutes to cook, so drain it and plop it into the sauce.
Stir coating all of the pasta, pile into bowls and top each with an egg yolk.
The heat of the pasta will slightly cook the yolk and make the sauce extra rich, if you're worried about raw eggs or don't think they're fresh enough, just skip this bit.
Once served, stir the egg through…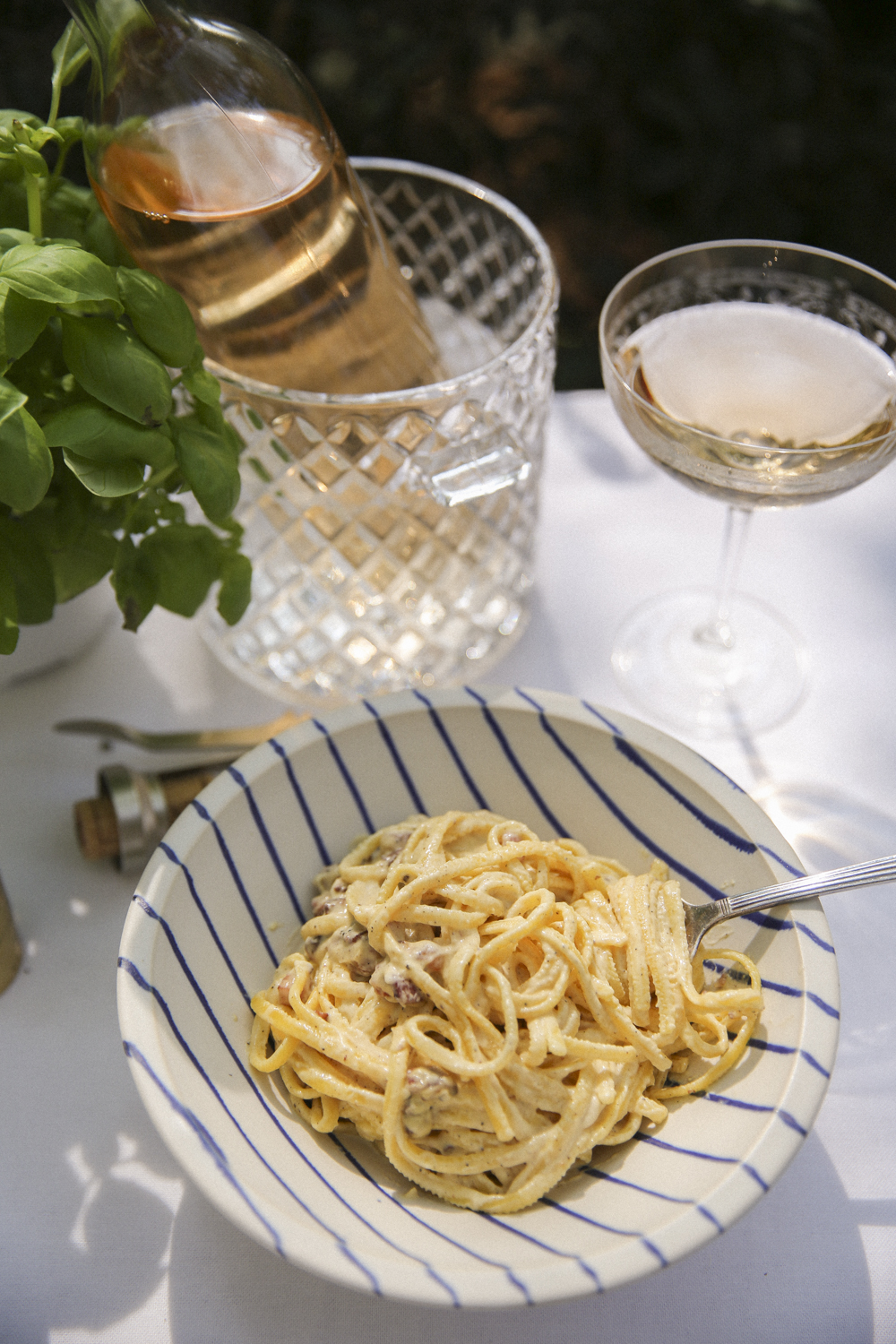 …and dive in.
Ribbons of golden pasta, coated in the most beautiful creamy, salty, peppery sauce.
Best enjoyed in the sunshine with a glass of something cold and crisp.
Followed by a good snooze.
The perfect bank holiday treat!