This really is the simplest of supper recipes.
It's been my go-to lately when I fancy something really quick and easy but still packed with nutrients to give me and Bump what we need to keep on going!
The sauce is a classic lemon & caper butter and is spectacularly good with any fish you fancy. I try to avoid cod because it's tough to find a sustainable source, but honestly anything from your local fish counter will do nicely!
It's the perfect balance of fresh, zesty flavours with a beautiful kick from the salty capers. One bite and you'll be hooked.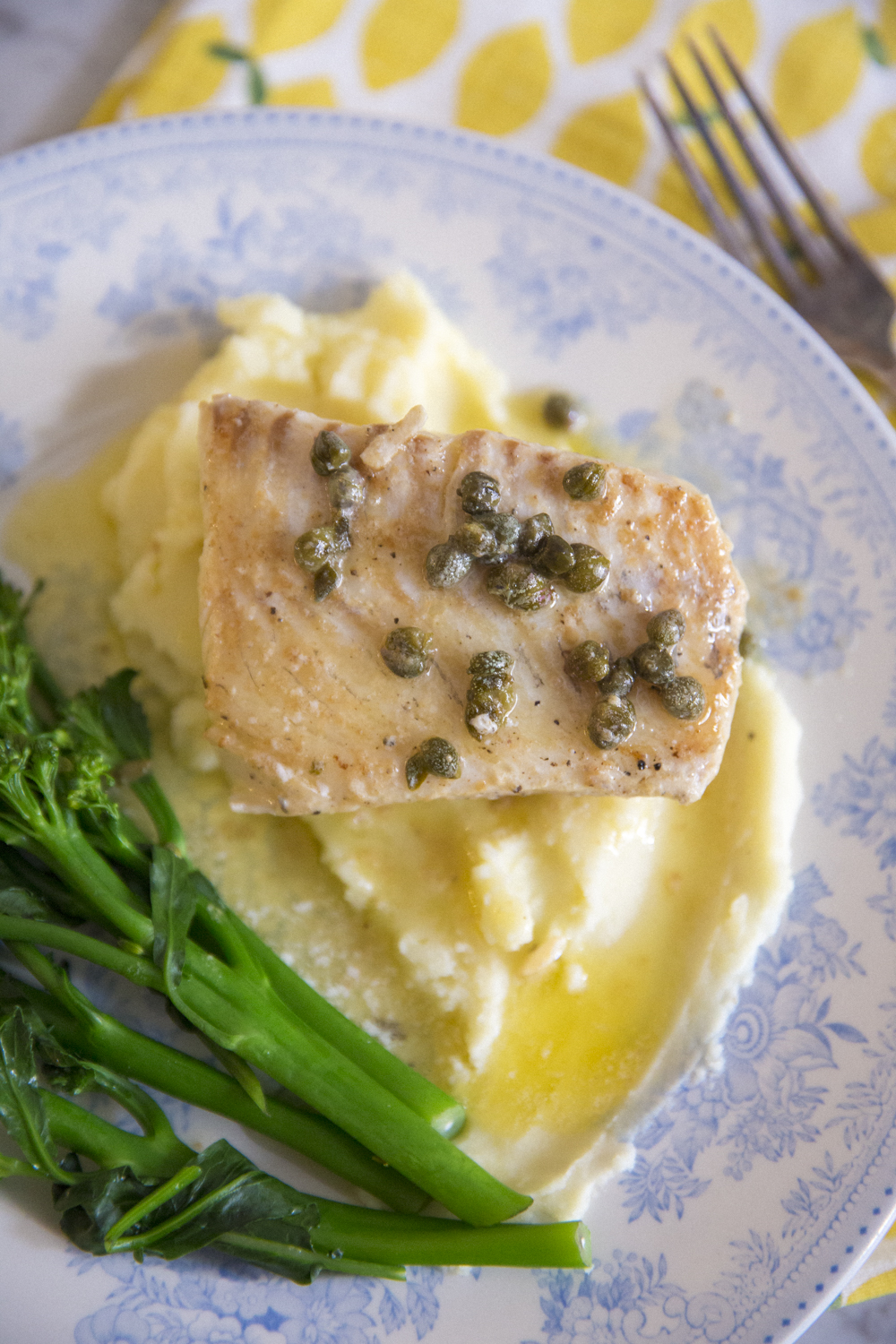 To serve two you'll need:
2 fillets of fish
4tbsp butter (more or less)
Juice of 1 lemon
2tbsp capers
Pepper
Sides:
Any greens, any style of potatoes, cauliflower mash, rice, couscous, crusty bread, whatever you fancy. (This time I used left-over mash & very briefly steamed veg.) 
Start by prepping whatever sides you've chosen, then put them somewhere to keep warm while you make the fish, which will take under 10mins.
On a low-medium heat melt 2tbsp butter. Add your fish fillets and crack some black pepper over the top.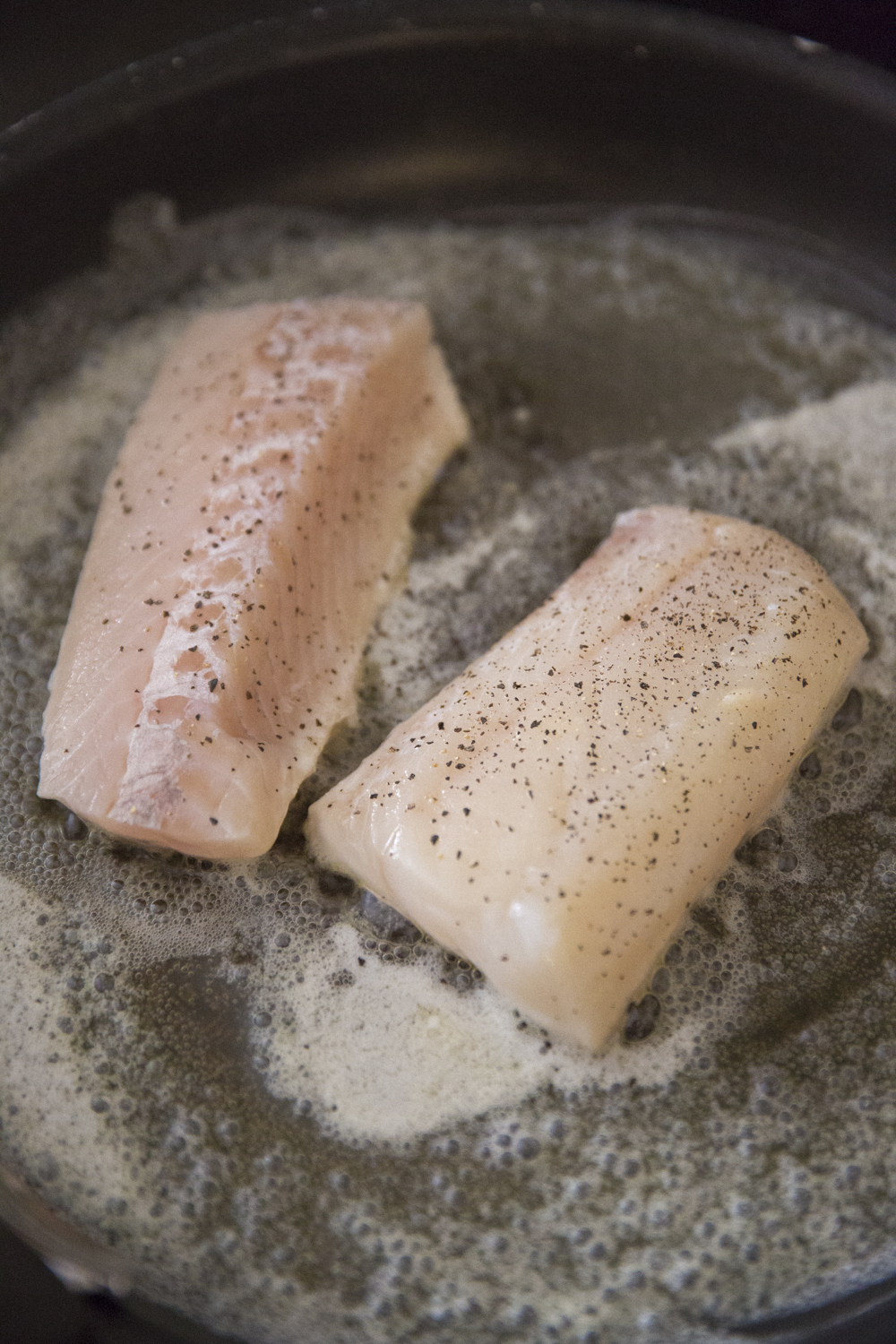 Sizzle away on one side for 3-4mins.
Meanwhile squeeze over the juice of one lemon. (I'm completely hooked on these beauties, but you can use any kind.) 
Add 2 tablespoons of capers.
After about 4mins of bubbling away, flip your fish. Add the rest of your butter and cook for another 3-4 mins, or until your fish is cooked right through.
That's it! A masterpiece in the blink of an eye.
Serve, spoon over all of that lovely buttery sauce and take your plaice at the table.
Life doesn't get much butter than this!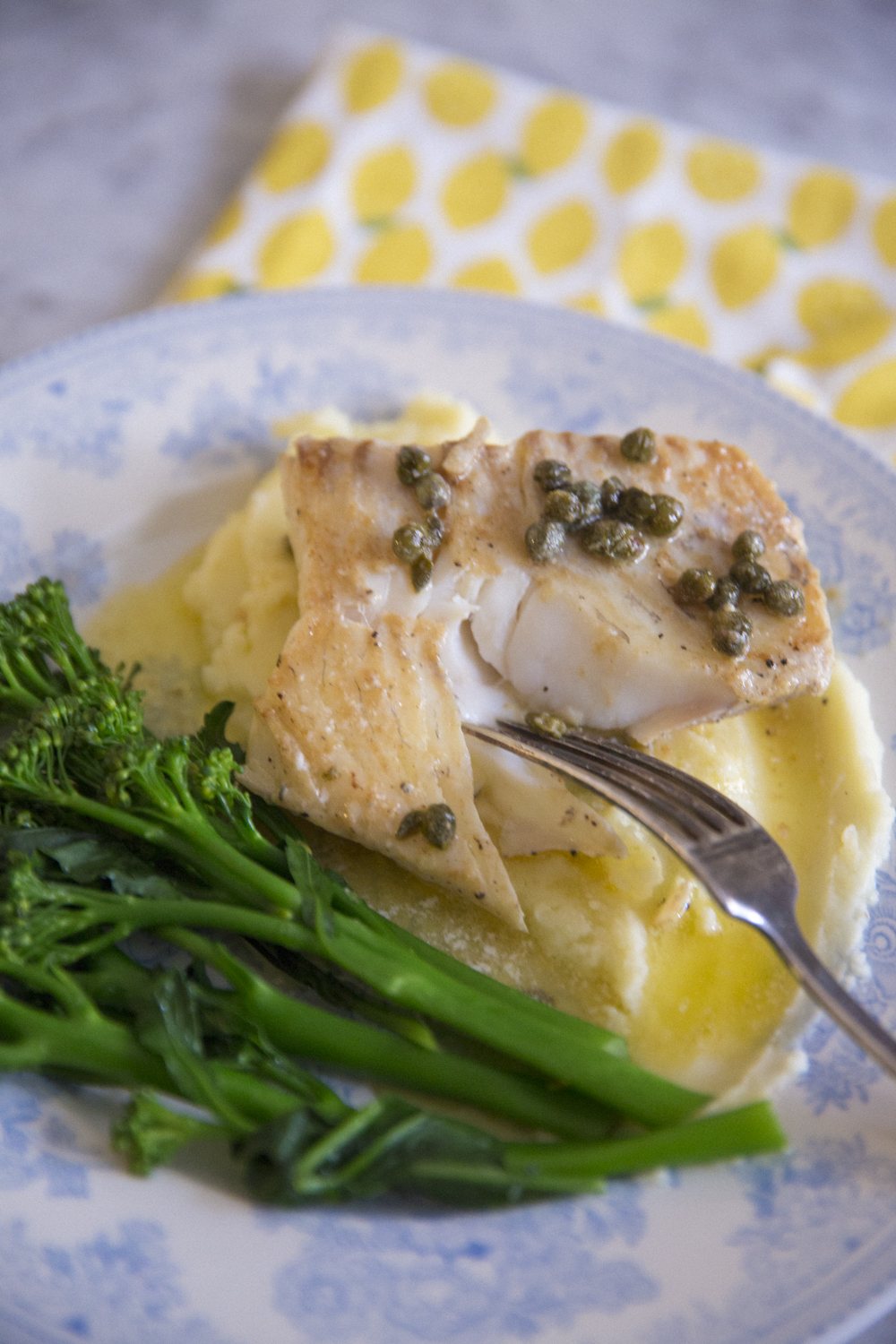 So easy even the most novice chef could manage, but if you still don't fancy giving it a go… drop an email to salmon else to make it for you!
You'll have to ask them reel nicely though.
Ok, I'll stop now.