I cannot tell you how good it feels to have my bedroom all unpacked and set up!
In fact it may have just become my favourite room in the house.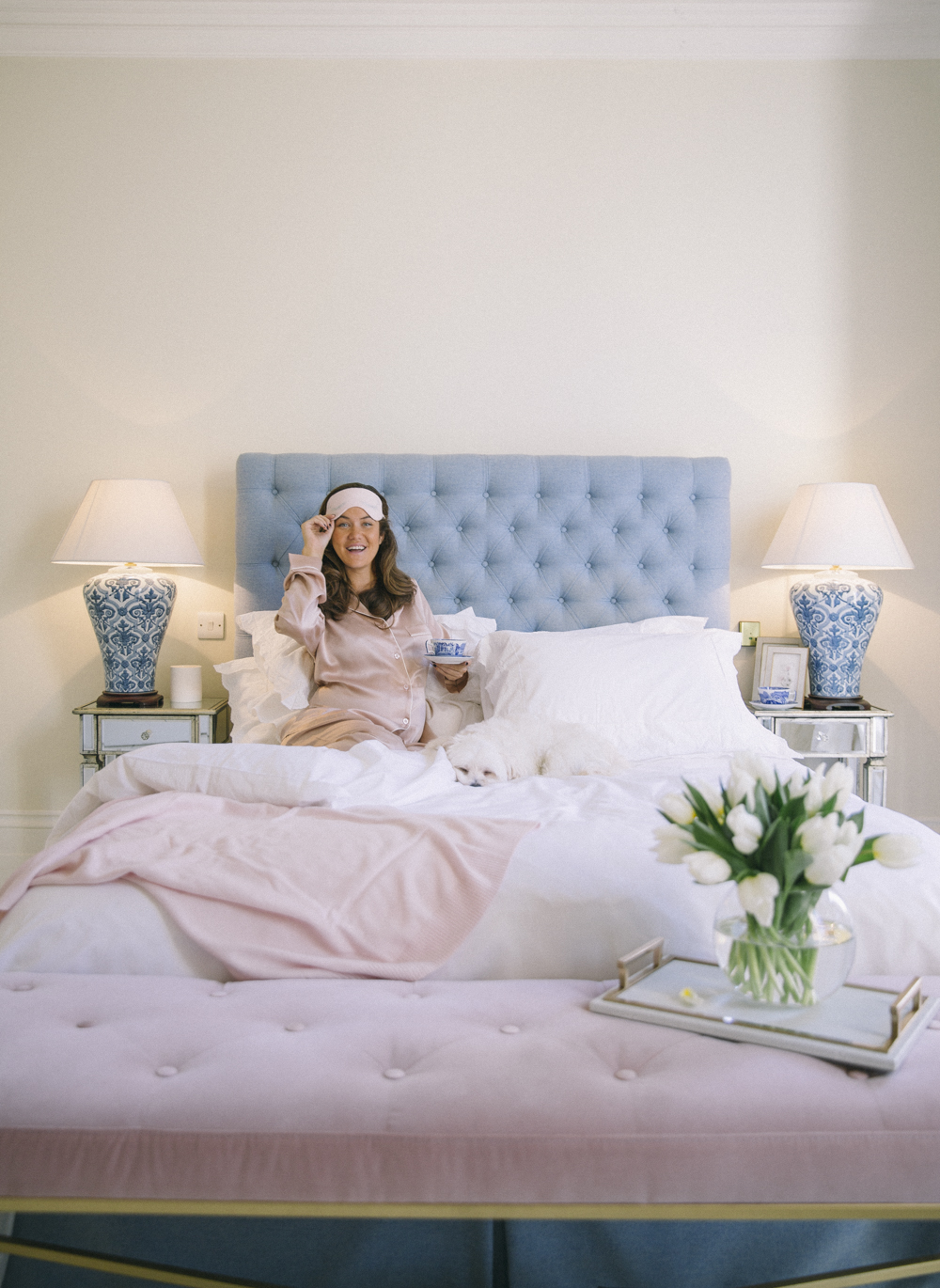 It's certainly my favourite place to have my first cuppa of the day.
Even if we have switched to decaf Earl Grey for the past few months! For Bump's sake.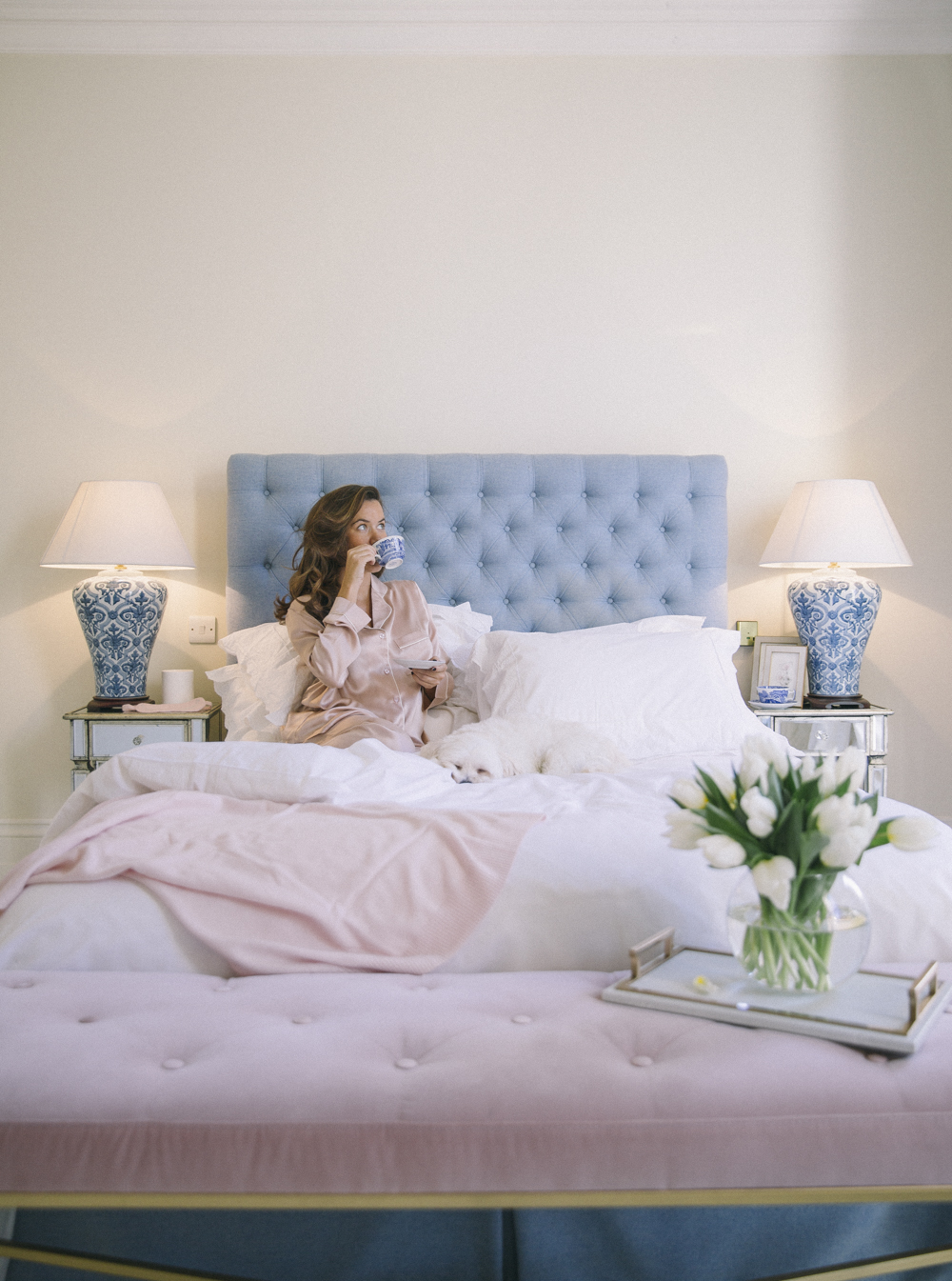 We're sleeping in a crisp cloud of Broderie Anglaise.
Embroidered duvet cover // Embroidered pillow cases
There's always a candle flickering away whenever I'm in a room!
Constellation votive // Safe tea lights
Blue button backed bed // Pink buttoned footstool
Blue & white lamps (similar, mine are antique) // Bedside tables
I haven't had the time to choose art for the walls yet so things are looking a little bare, but a few little luxuries still make it feel like home.
Truly is the most marvellous new home/lifestyle destination for those who appreciate those extra little finishing touches.
Soft sheets, silk pyjamas, beautiful ceramics and stylish accents.
So even though I may have a few blank walls…
…it doesn't feel soulless.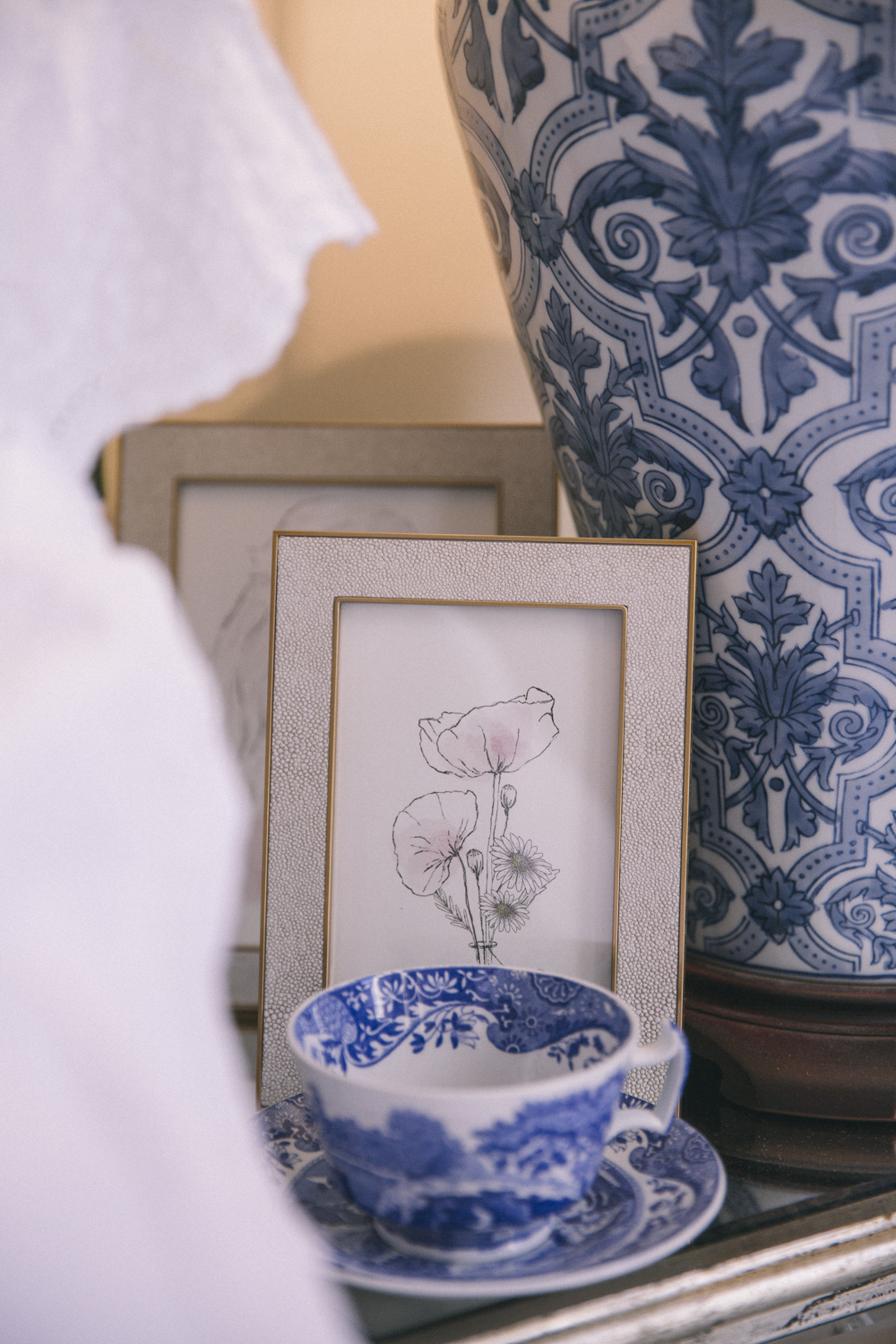 On the contrary, I'm looking forward to filling them!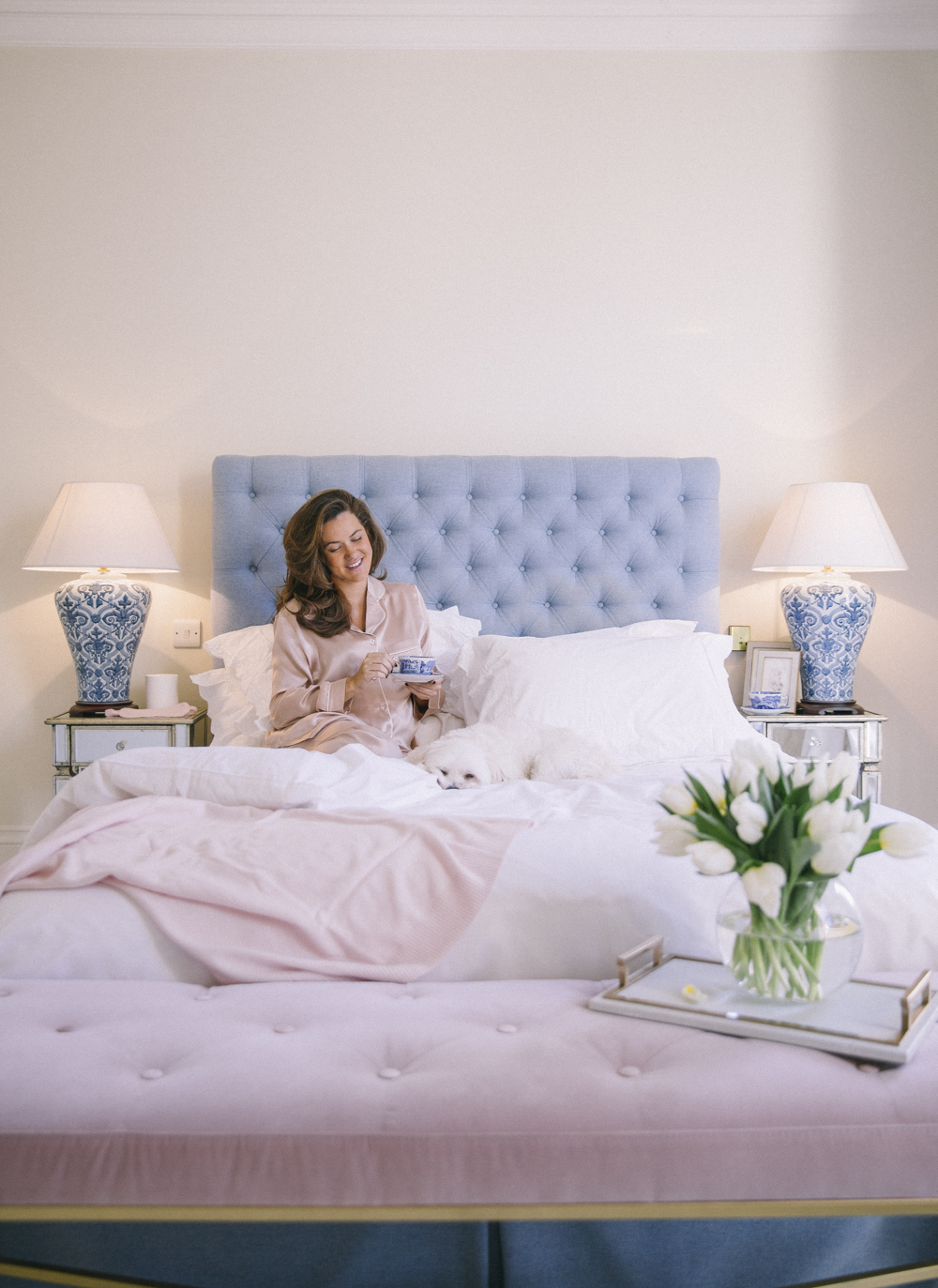 Perhaps with pictures of people I haven't even met yet…
Pink pjs // Pink cashmere travel set
This was the room that really sold me on the house and had me in tears the moment I stepped into it.
I've always had a weak spot for wooden floors and high ceilings, so to see the two come together and get to wake up here every day?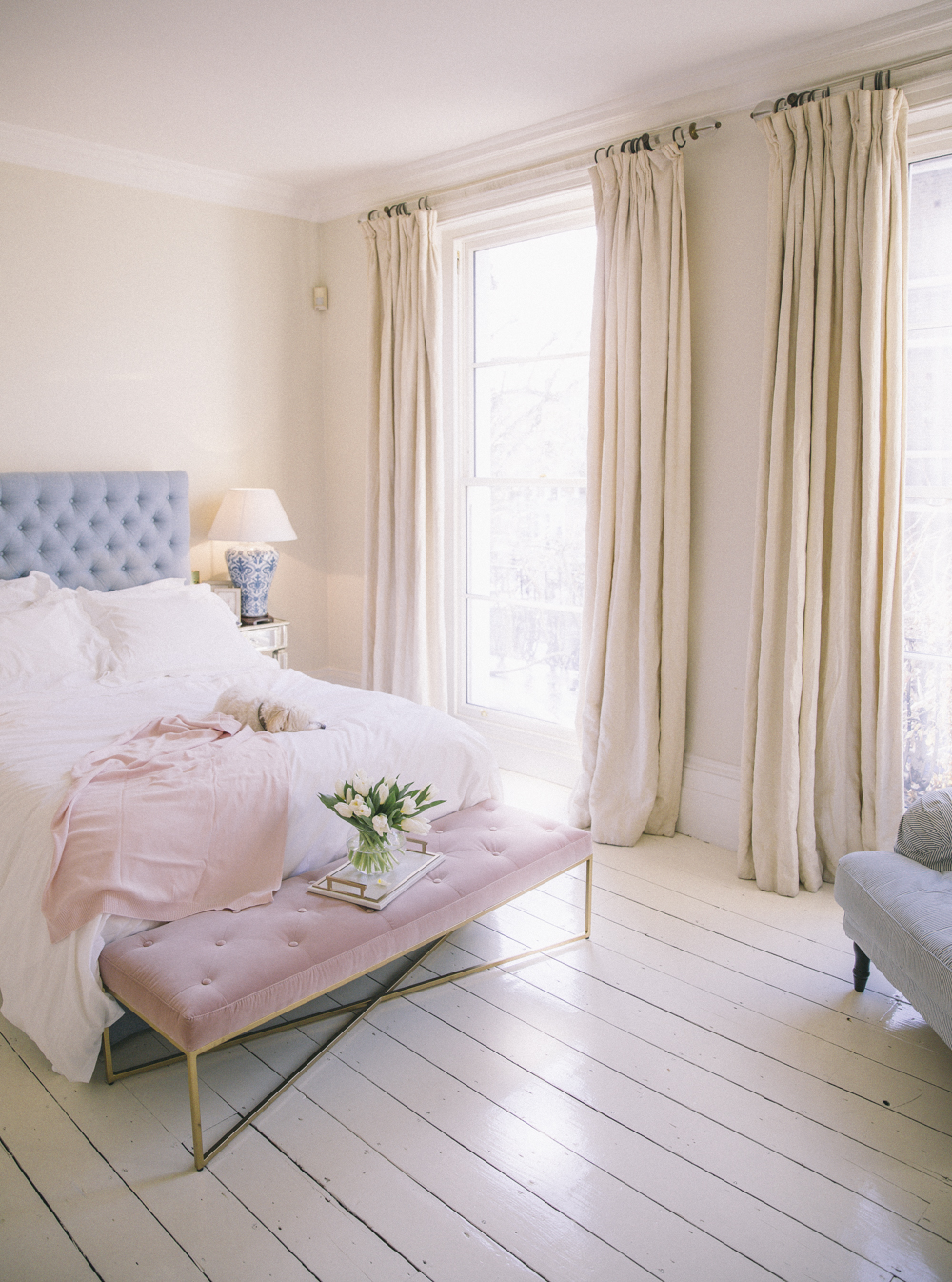 It feels like I might still be dreaming.
Now If you don't mind, I think we should leave His Lordship to catch some Zs.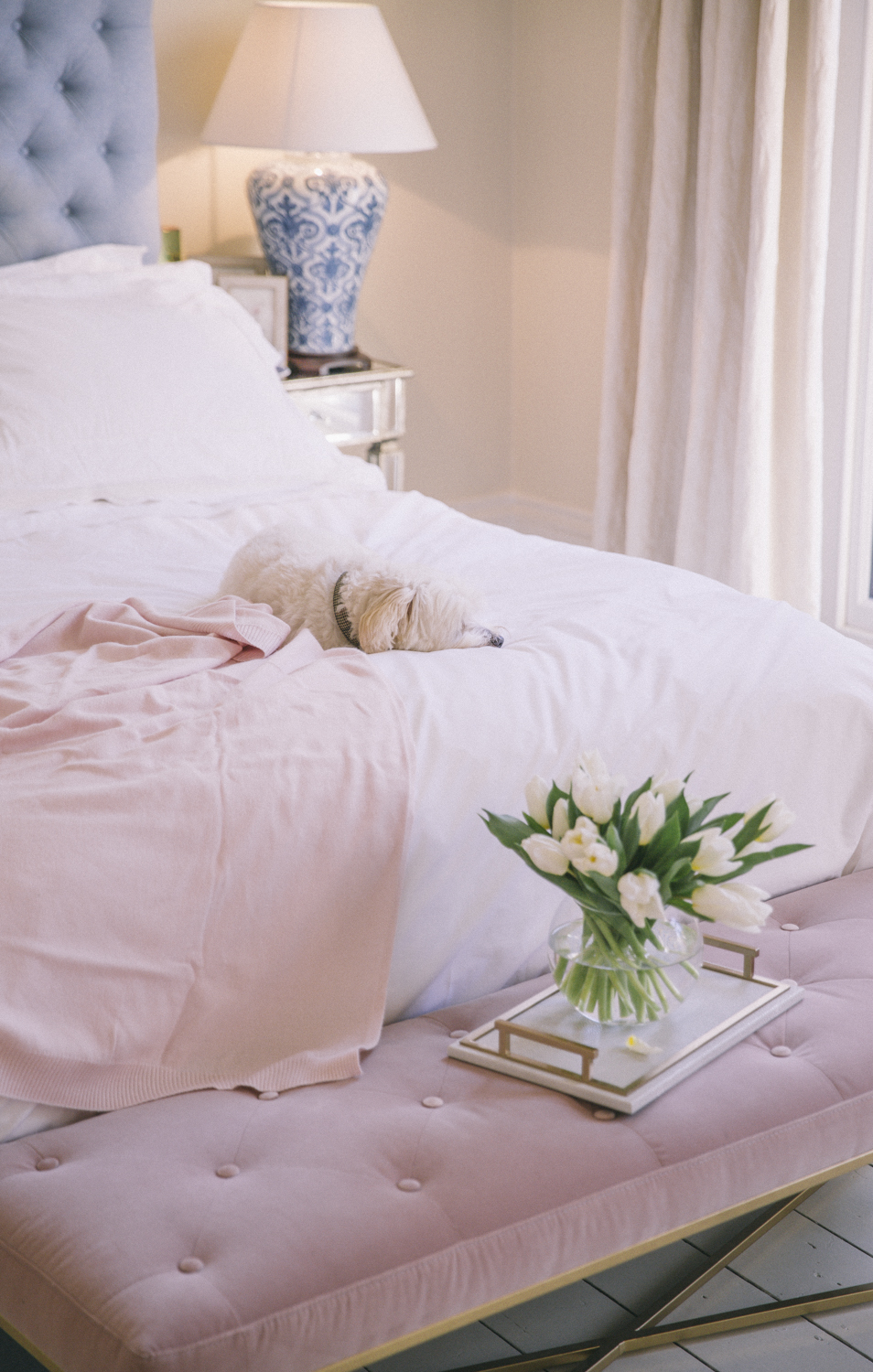 This is really his house after all, we're just sharing it!