It's somewhat unusual for Valentina and I to spend our actual birthdays together.
Once you're "grown up" you tend to spend them with husbands or family, so to get to put on a birthday breakfast spread for one of my favourite people felt like as much of a treat for me as it was meant to be for her!
I snuck out early Saturday morning to pick up fresh pastries, flowers, fruit and freshly squeezed orange juice (her all time favourite drink).
Along with the most spectacular cake!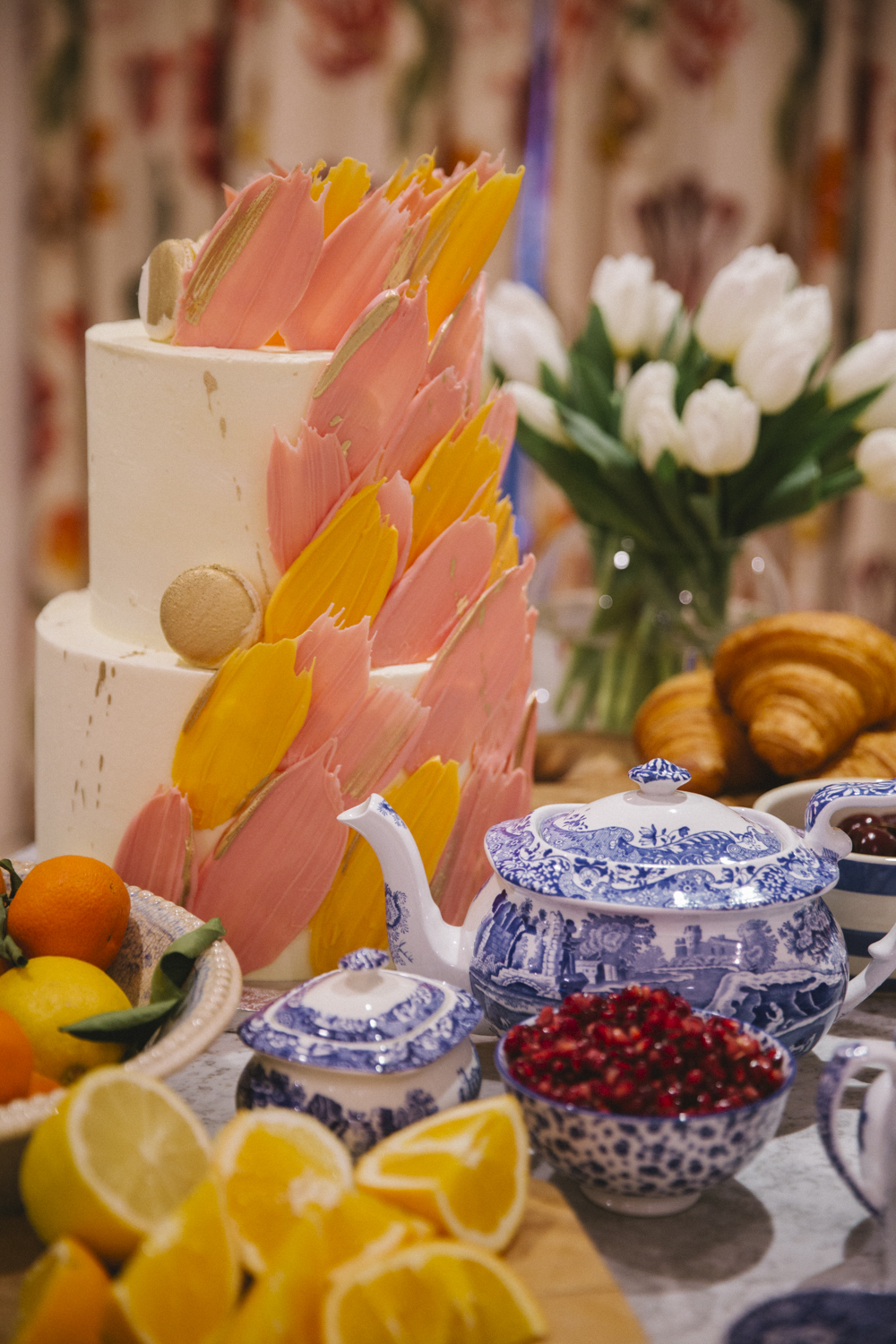 A lemon drizzle cake with a passionfruit filling, topped with passionfruit macarons and shards of white chocolate brush strokes.
After fruit and pastries we tucked into truffle scrambled eggs on toast with lashings of truffle butter along with pots and pots of tea.
After breakfast and pressies we wrapped up warm and took the dog for a long walk around Notting Hill, stopping at all of the little boutiques that caught V's eye along the way.
We snuggled into cosy coffee shops before eventually heading home for birthday tea. Old friends popped in one by one and somehow we got through the enormous cake, saving just one slice for Valentina to wrap up and take home to her fiancé.
The rest of the afternoon was spent pottering at home, playing games and watching old films.
Thank goodness I'd booked dinner in advance or I very much doubt you could have dragged us from our sofa!
We slipped into something a little more suitable, posed for our prom photo…
Red dress (perfect for growing bumps or just hiding extra mince pies!)
Little black dress // Velvet tux jacket
Ad - Shop this post