Should you find yourself in Venice, chances are you'll want a romantic restaurant to watch the sunset from.
Golden hour is nothing short of spectacular in Venice, so prime spots to watch the show tend to fill up quickly over on the main island.
But don't worry, a table awaits just a short boat ride away across the lagoon.
Getting there only adds to the romance!
Hop in a taxi to the Island of Giudecca.
Which just so happens to be home to one of the finest views of San Marco as it bathes in the last of the evening sun.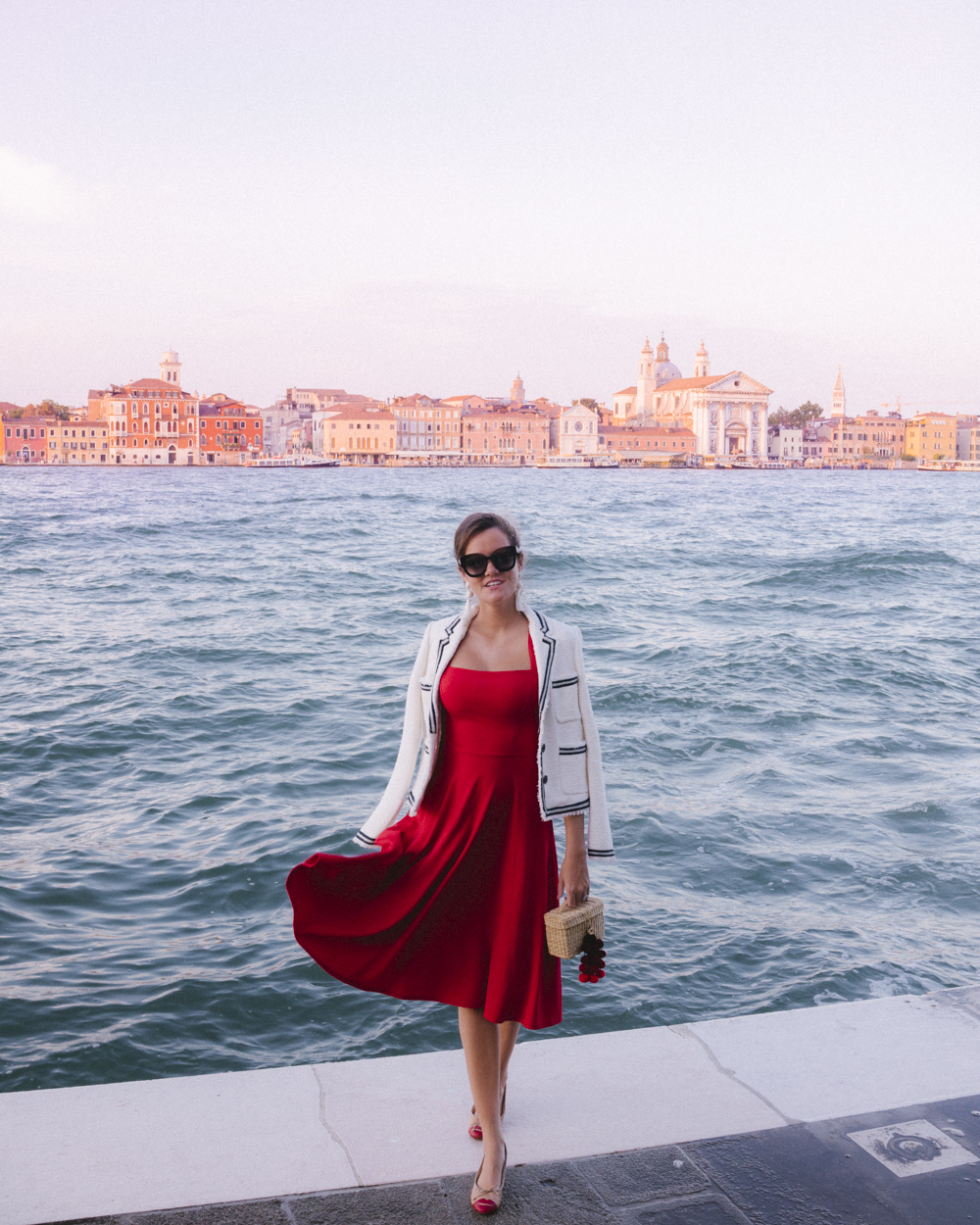 Extraordinarily good value dress*
*comes in lots of colours & stretchy fabric makes it suitable for growing baby bump or just too much pasta!
White tweed blazer // Pom-pom basket
Charlotte Olympia shoes (no longer available, sadly)
Ad - Shop this post