Earlier this month I hopped over to Venice for a couple of days.
A film my husband produced was premiering at the film festival so I tagged along for moral support and my fair share of pasta.
Soon after arriving at the hotel, the movie's director headed for a night out with his charming wife, the rest of the crew made for the bar, leaving us footloose and fancy free for the evening. Without a moments hesitation we hailed a taxi and sped away from our little island, headed for mainland Venice.
And nowhere in the world are taxis as glamorous as they are in Venice!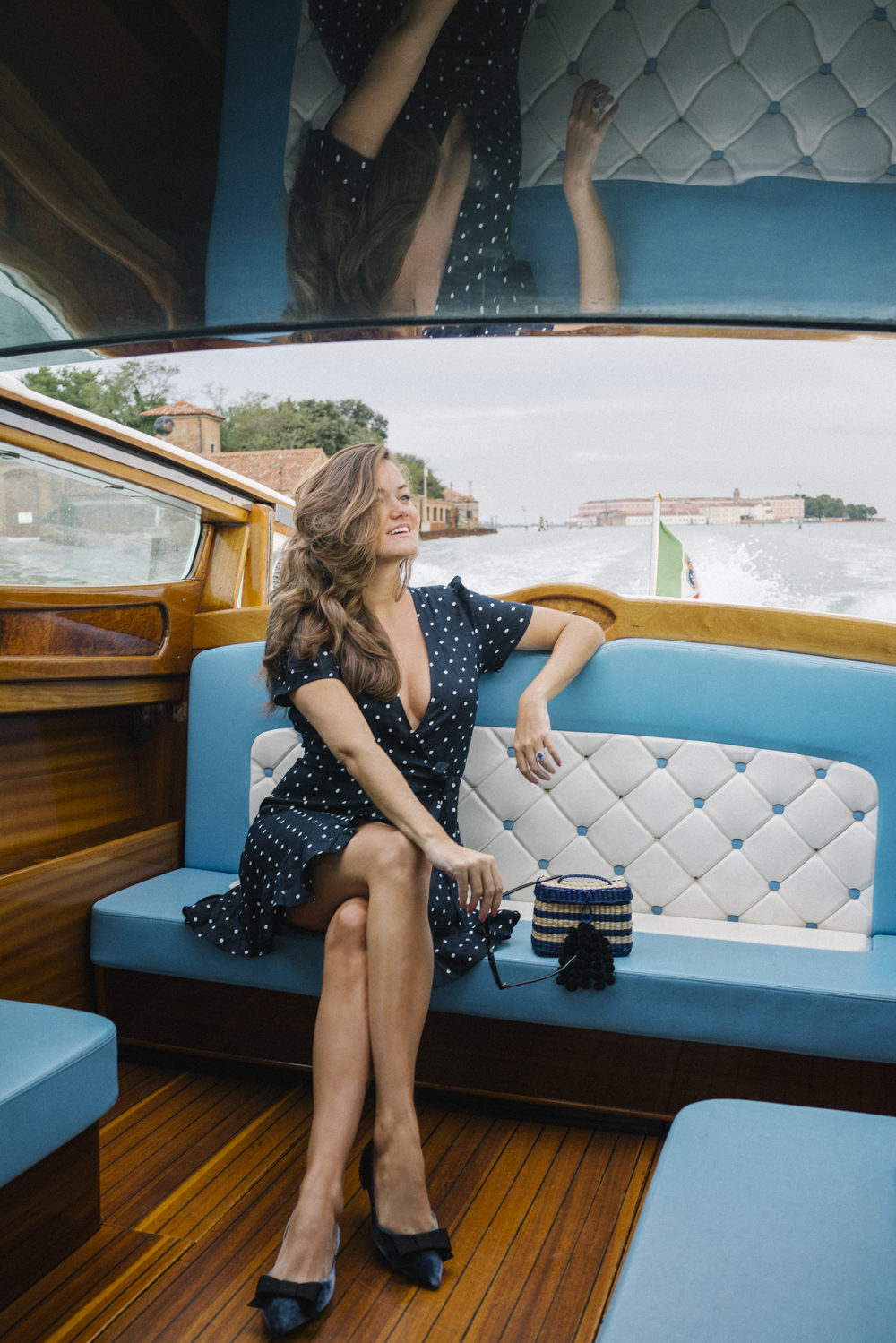 Spotty wrap dress // Pom-pom basket
Velvet shoes (also come in the most incredible heeled versions!)
Ad - Shop this post