Temperatures hit the mid-thirties today, we lounged like sun-drunk lizards on our balcony throughout.
Sipping on San Pel and slipping ice-cubes into our bikinis in an effort to cool down.
But before the sun hit the mid-day sky we skipped into town for a bit of a wander, a coffee and a chance for me to show Valentina some of my favourite little white washed streets.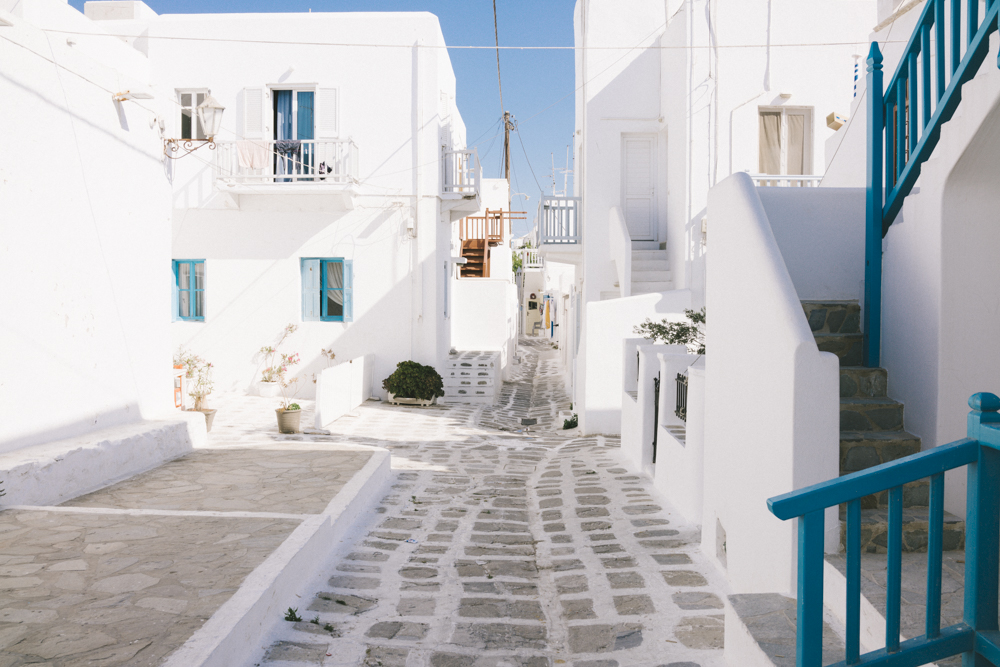 Of which there are many!
We trotted through the cobbled streets like a couple of eager mountain goats, keen to drink in all of the sights and sounds of the Greek islands.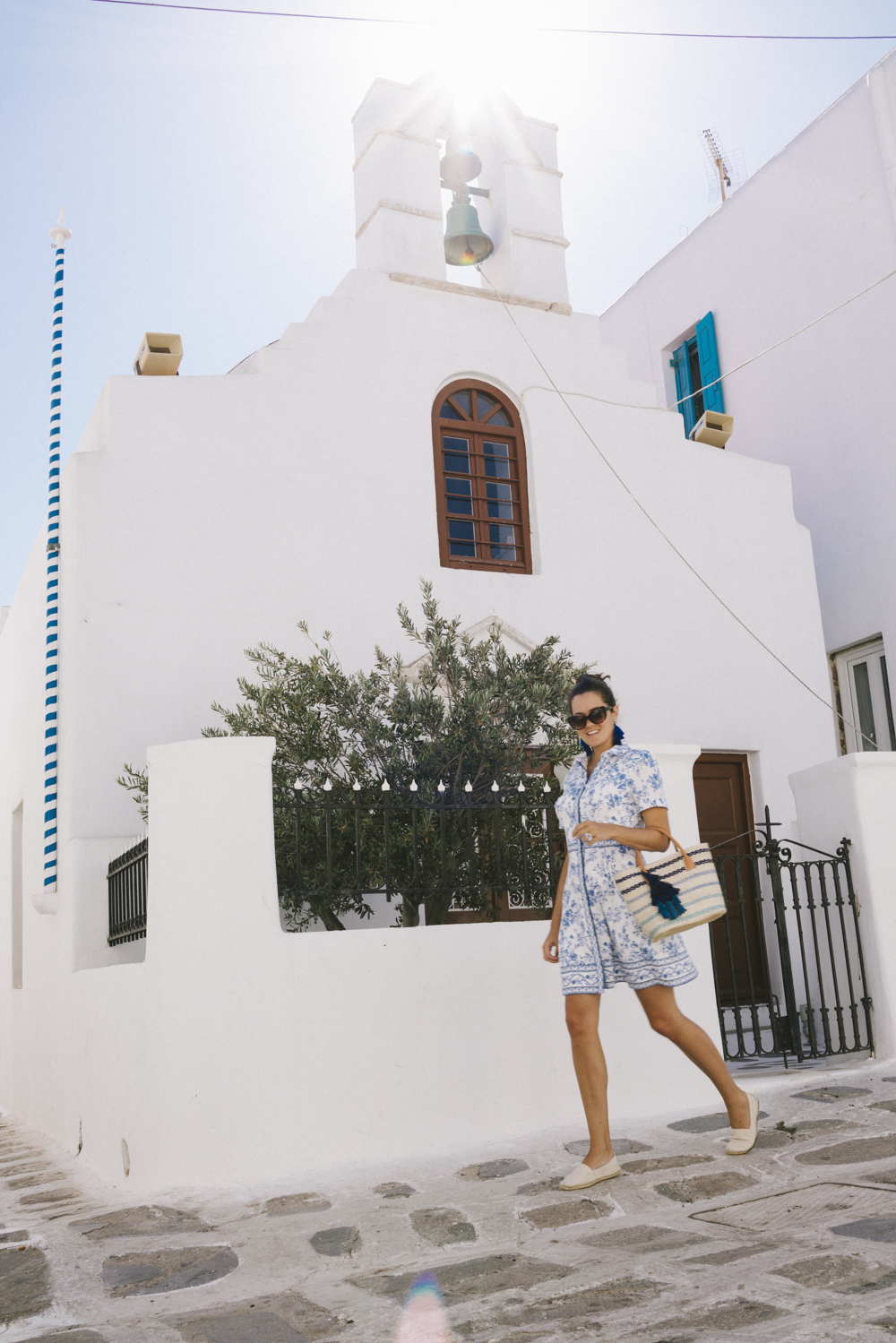 I couldn't have found a more suitable dress!
Striped basket // Natural espadrilles
Cat eye sunnies (half price)
Ad - Shop this post