Going out the night before you need to pack your bags and move hotels is a terrible idea.
So with that in mind we went out for a nice, quiet, relaxed drink with friends at Scorpios.
We sat around the fire and watched the stars come out, while listening to the waves crash below and the gentle rhythmic beats coming from the bongo player.
Then, out of nowhere, a bottle of tequila and a stack of citrus fruit arrived. Well, you can guess how things turned out.
Before we knew it we were all piling into a car headed for Mykonos town, where we danced the night away, only tumbling into our beds as the sun rose.
A few short hours later we checked out of our hotel and moved to another gem  in "Small Luxury Hotel" crown – Petasos Beach.
We immediately made our way down to the sea.
Nothing cures a couple of jaded heads like a quick plunge into the waves.
The higher the rock you jump in from, the better!
The rest of the day was spent snoozing, sipping and picking out our super-yacht from the ones that passed by.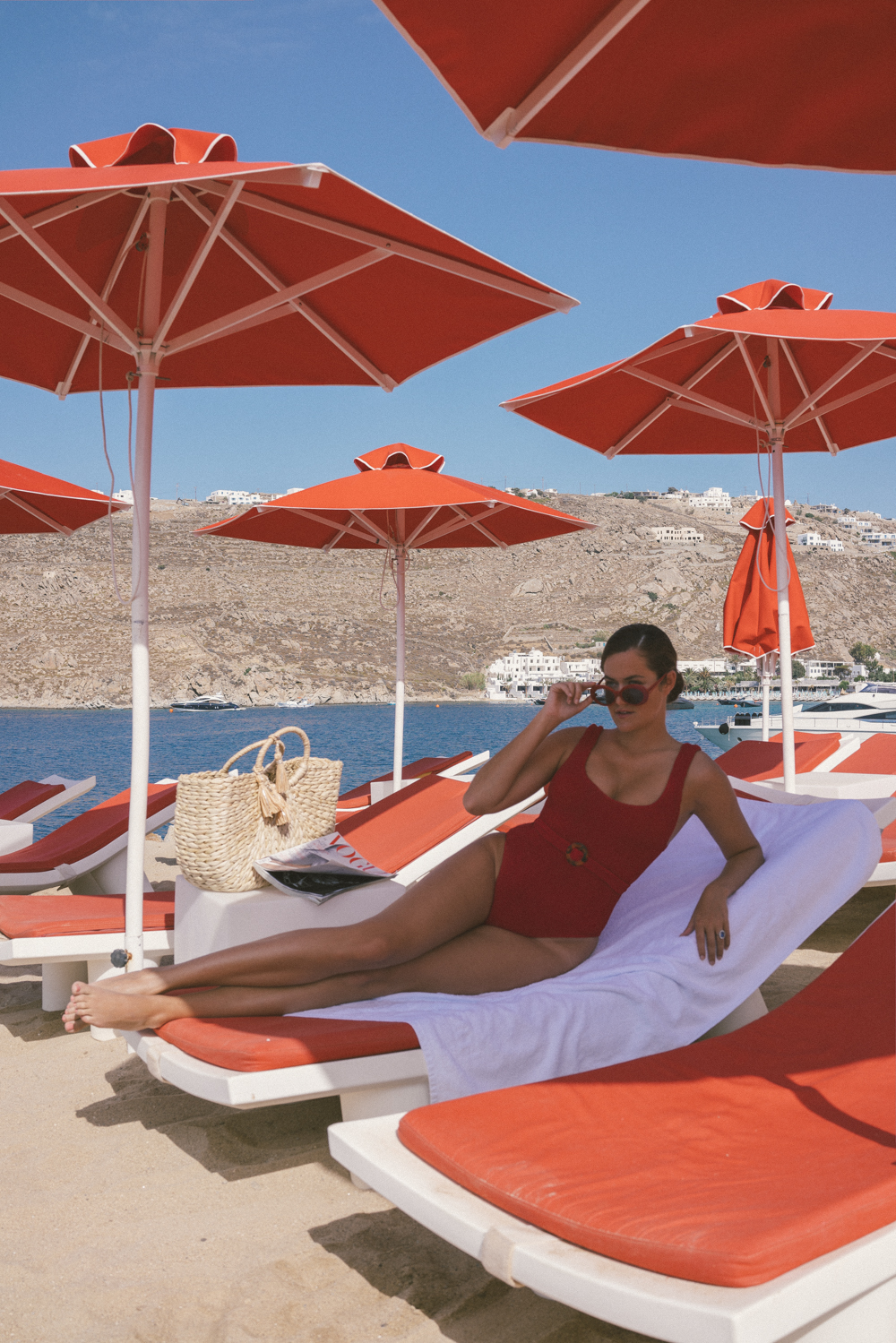 Just what the doctor ordered!
We had a beautiful, fresh lunch at the hotel pool bar.
Before taking up residence at the beach club once more.
There's nothing quite like a lunch induced holiday siesta, after all.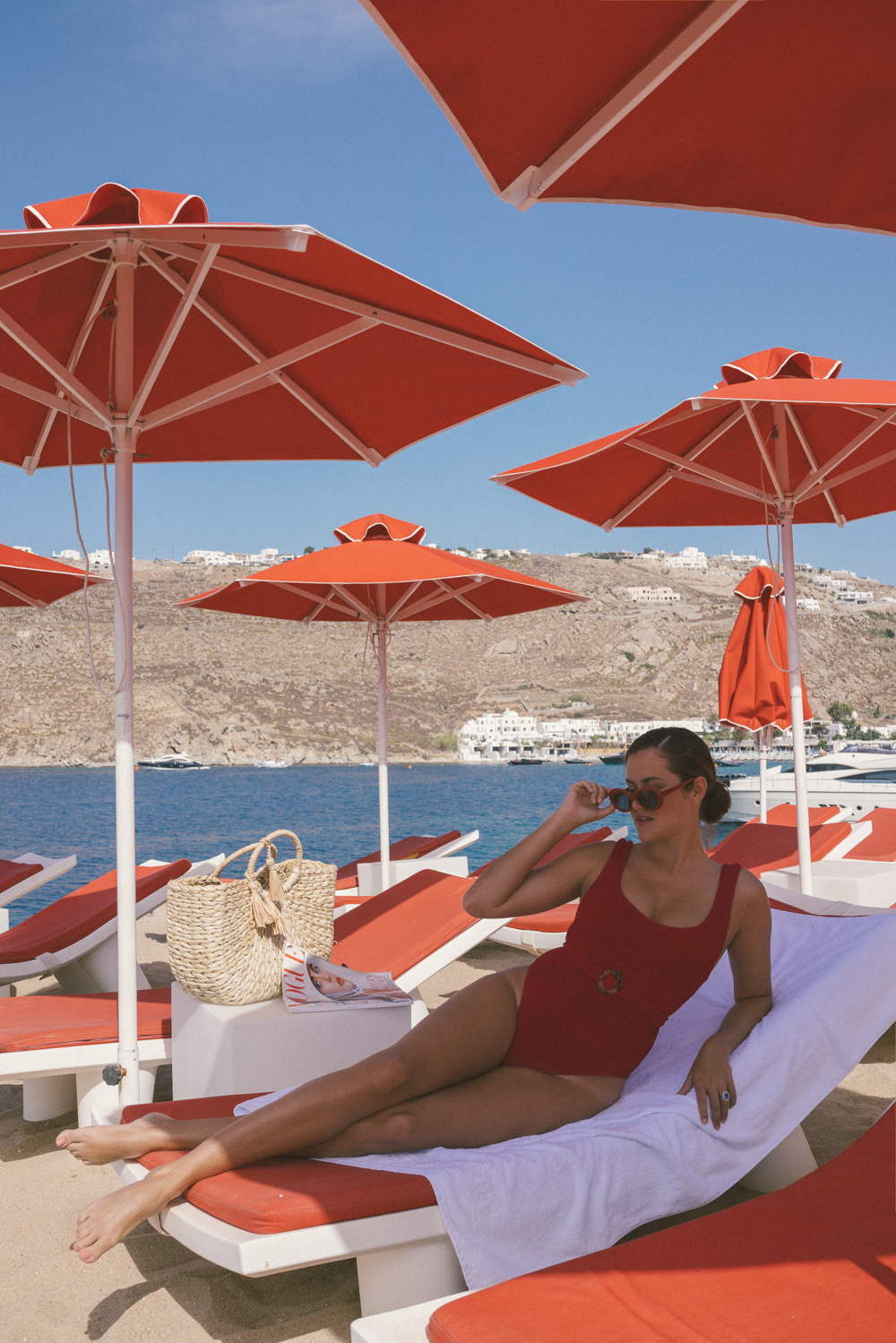 Wearing the most comfortable, gorgeous retro swimsuit.
It's a "one size fits all" sort of brand and the fabric is so beautifully stretchy and soft that I really think they just might! The high cut gives the illusion of legs that never end, while the scoop neck supports your girls and hints at cleavage without being pushy about it.
Ad - Shop this post