Last night Valentina and I arrived in Mykonos.
My hen party starts this coming weekend, and we thought we'd get a few days of sun, sea and laughter in before hand.
We arrived raring to go, only slightly delayed by the airline losing half of the flight's luggage (they've promised to fly it out today, so fingers crossed!), and raced across the rocky island towards our new home.
A little boutique hotel called Boheme.
A relaxed, bohemian vibe coupled with spectacular sea views.
And a pool I cannot wait to lounge beside!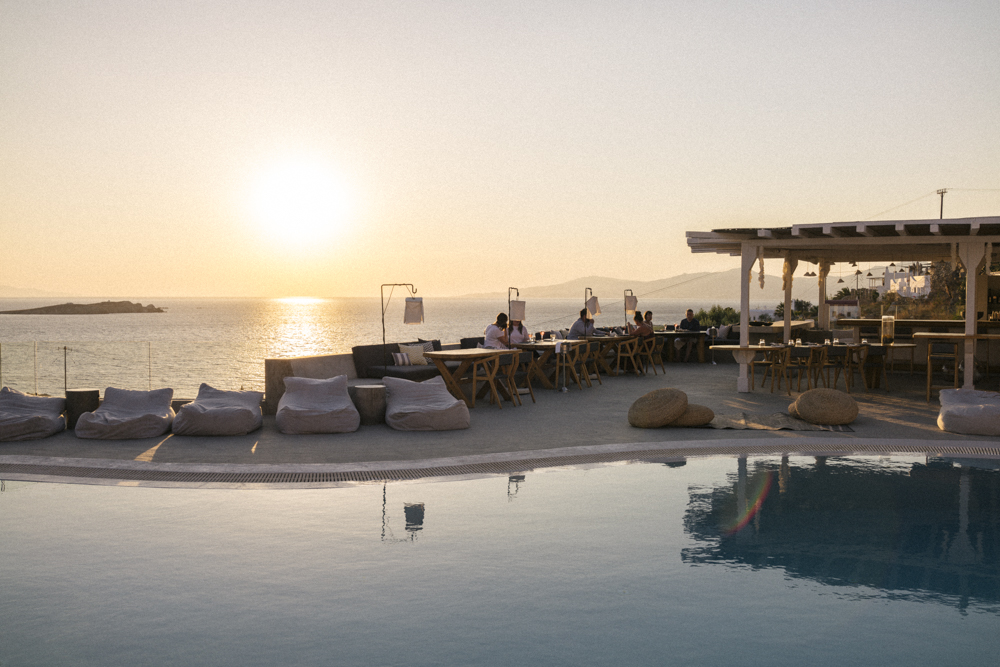 Our room is simple, elegant and flooded with that utterly unique Mykonos light.
With our priorities very much in order, we ordered up a couple of frozen cocktails toasted the setting sun!
From our little white pearl of a hottub.
Hungry for a spot of supper and perhaps a little dancing, we strolled into Mykonos town.
Where we were almost blown away by the view!
Ad - Shop this post