Our first lunch as a group was at a restaurant I have wanted to go to for years.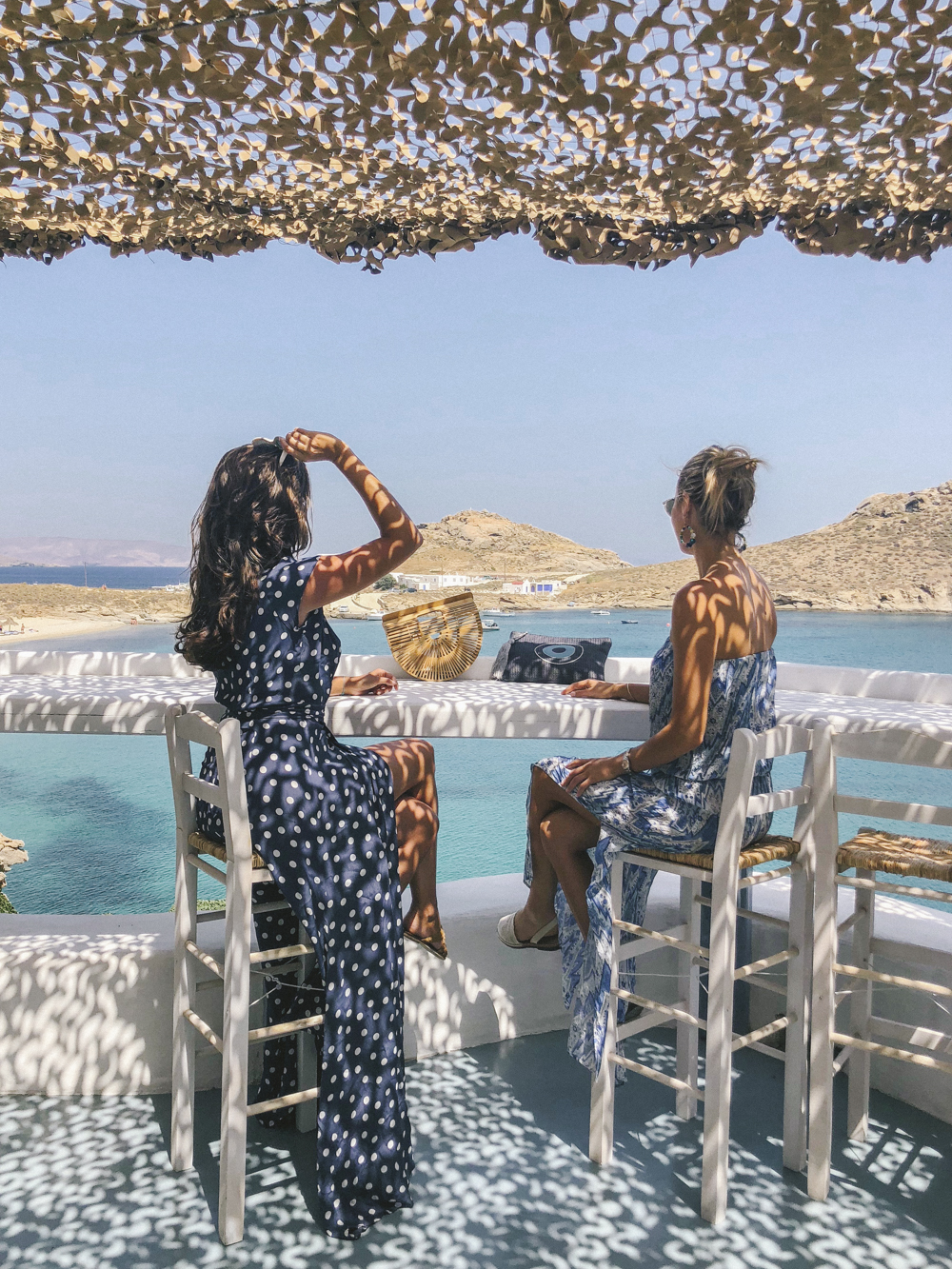 It has views to die for.
And is carved out of a cliffside.
You clamber down towards the sea.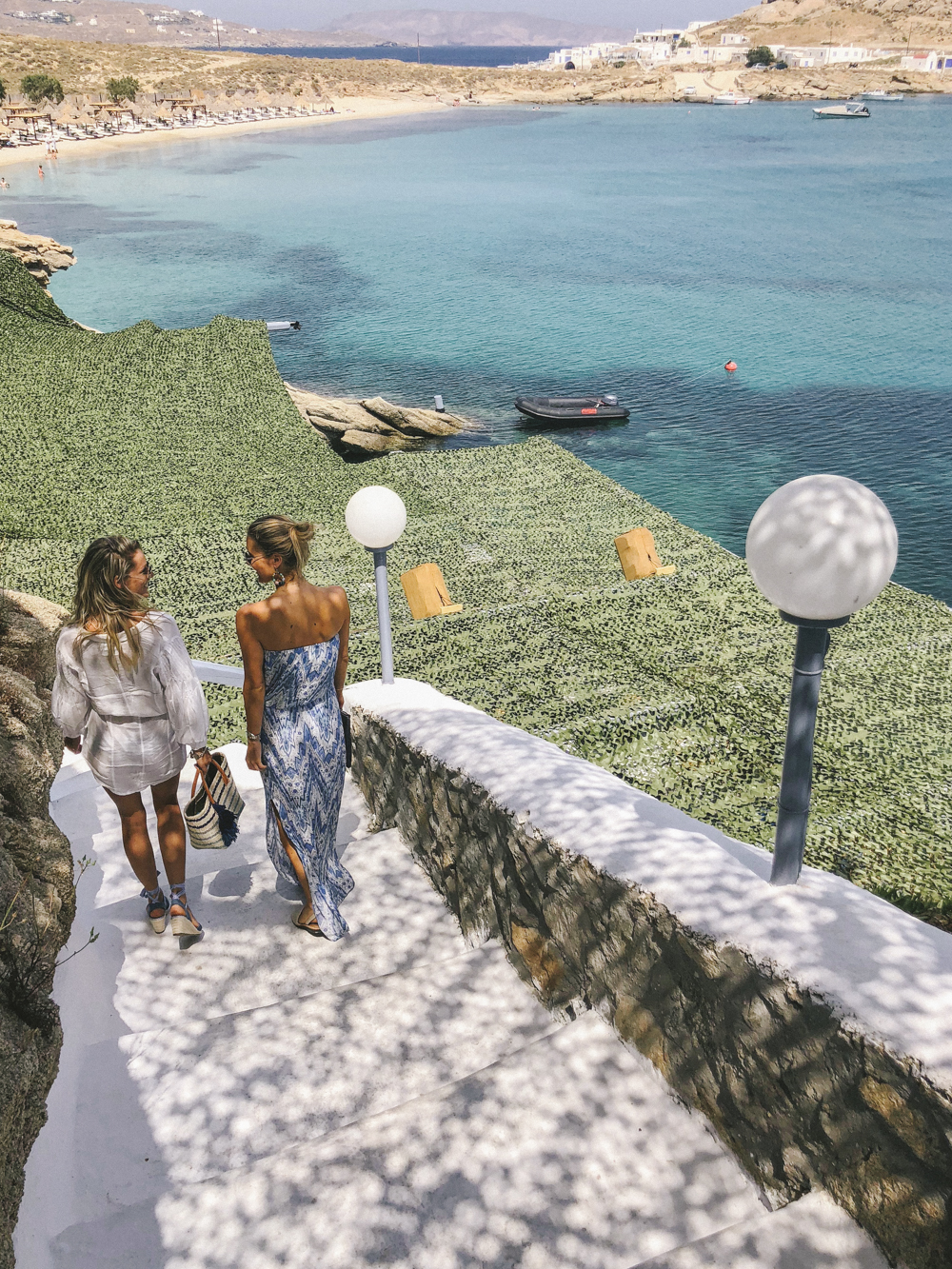 Beneath the pines
and along the rocks.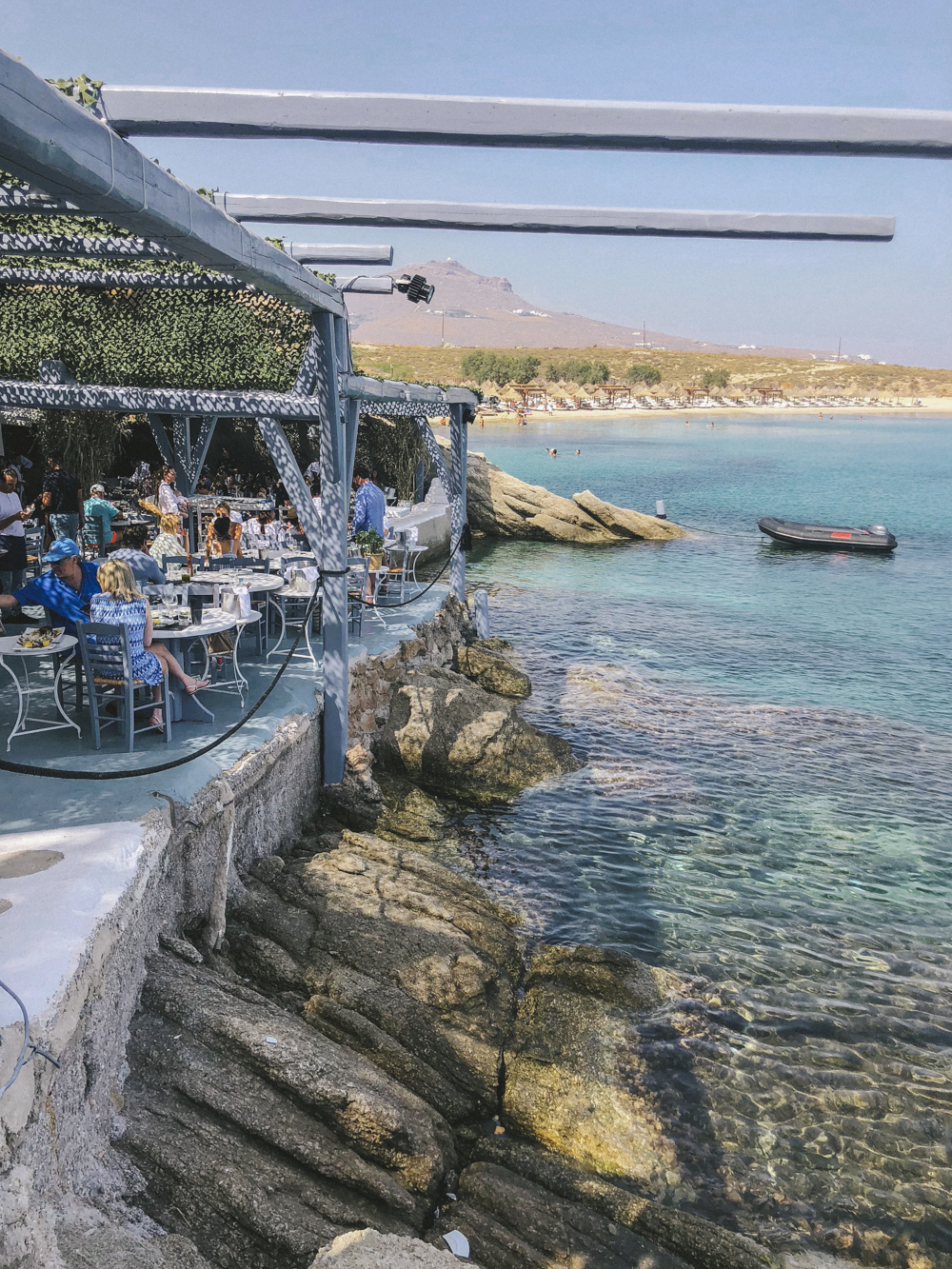 To what I think is the most beautiful restaurant in the world.
But to be fair, it's blue and white and full of rosé, so I may be biased.
Welcome to Spilia.
Home to fresh fish, fresh vibes, and a cooling breeze that'll keep you dancing to the DJ's tune all afternoon.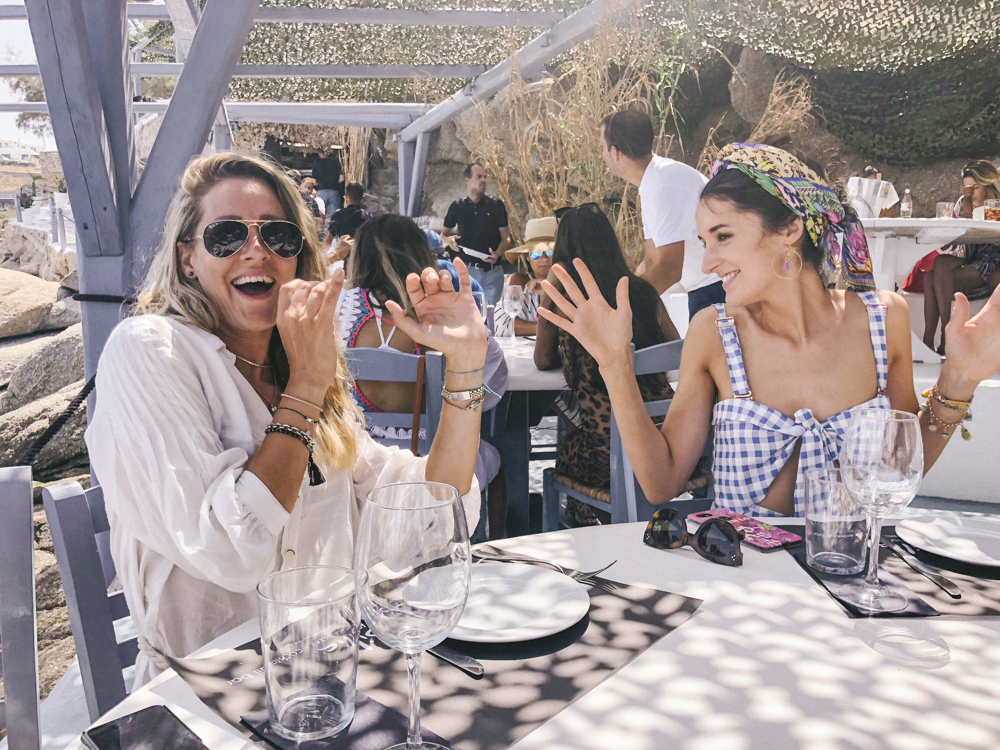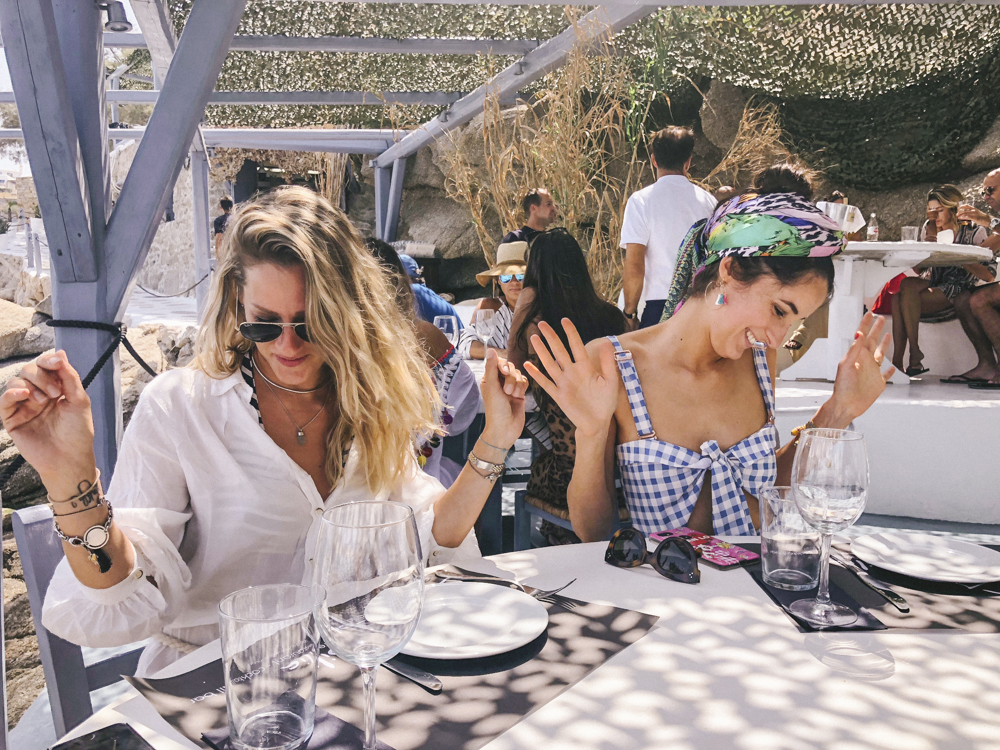 We shared Greek nibbles, French wine and many a secret on the seashore.
You can order as extravagantly or as simply and locally as you please here.
Go for oysters, uni, caviar, or just the local classics.
Which is what we went for.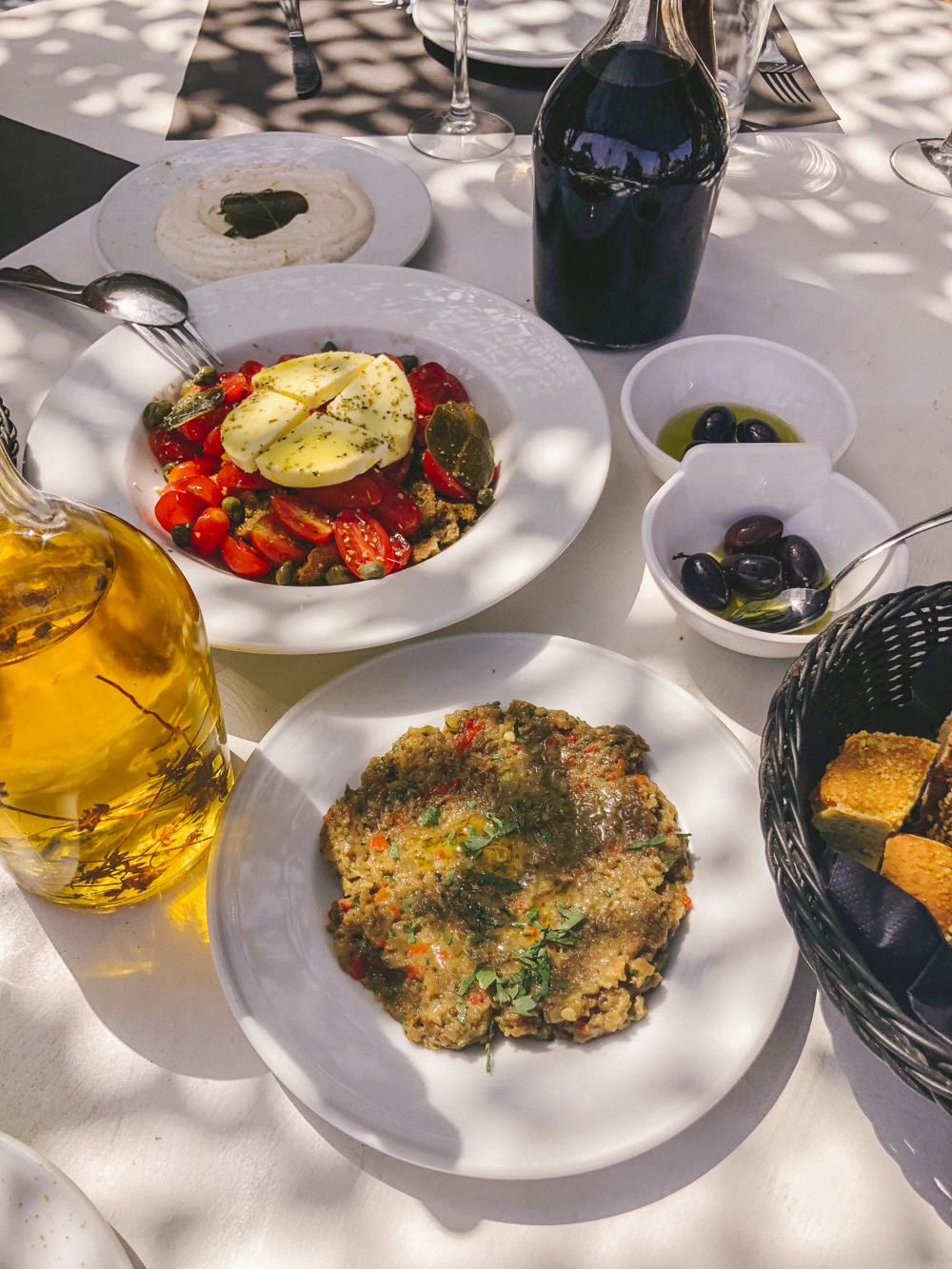 Delicate tarama, smokey spiced aubergine, fresh tangy Mykonian salad.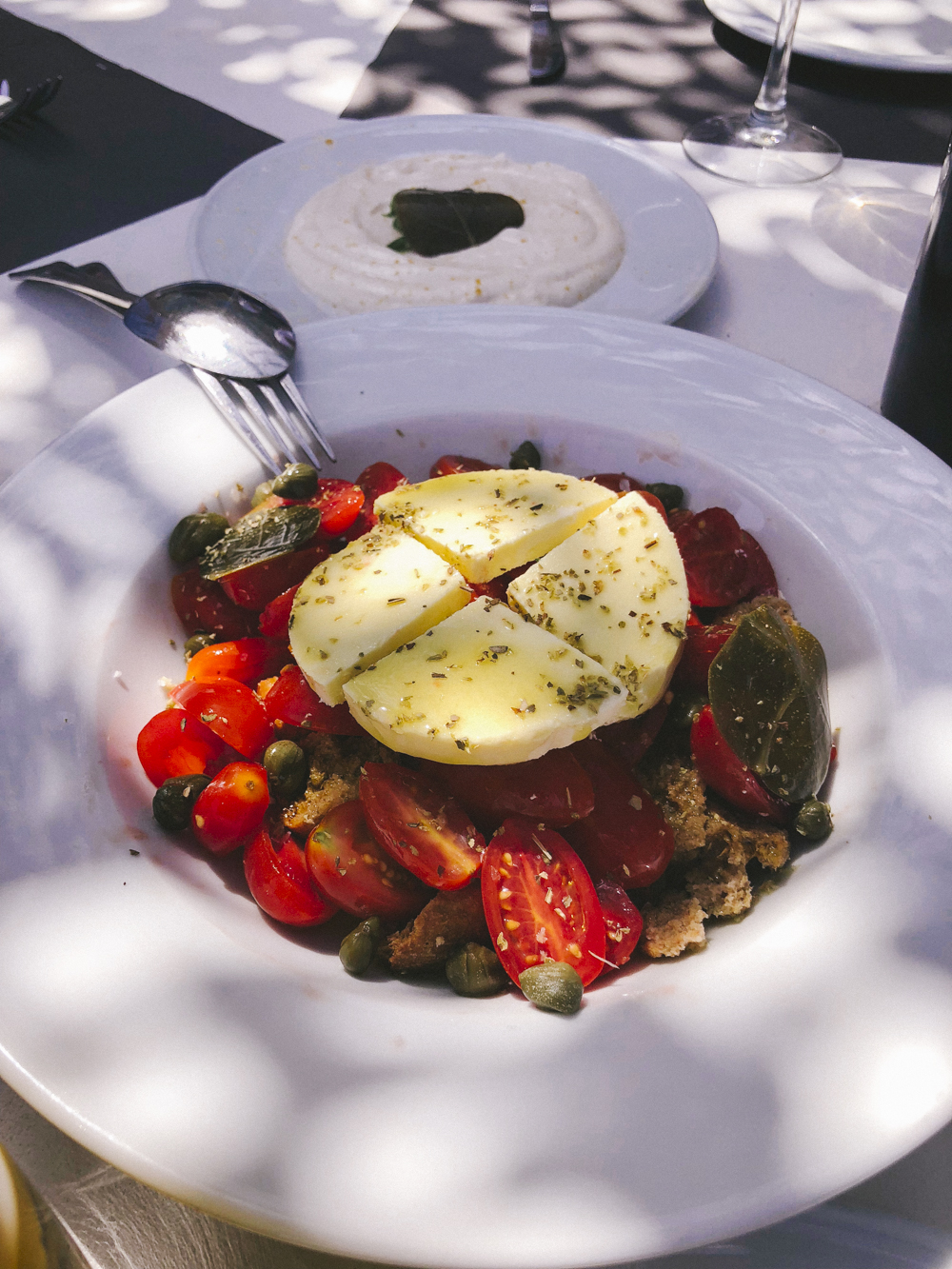 Bread, oil and sunshine.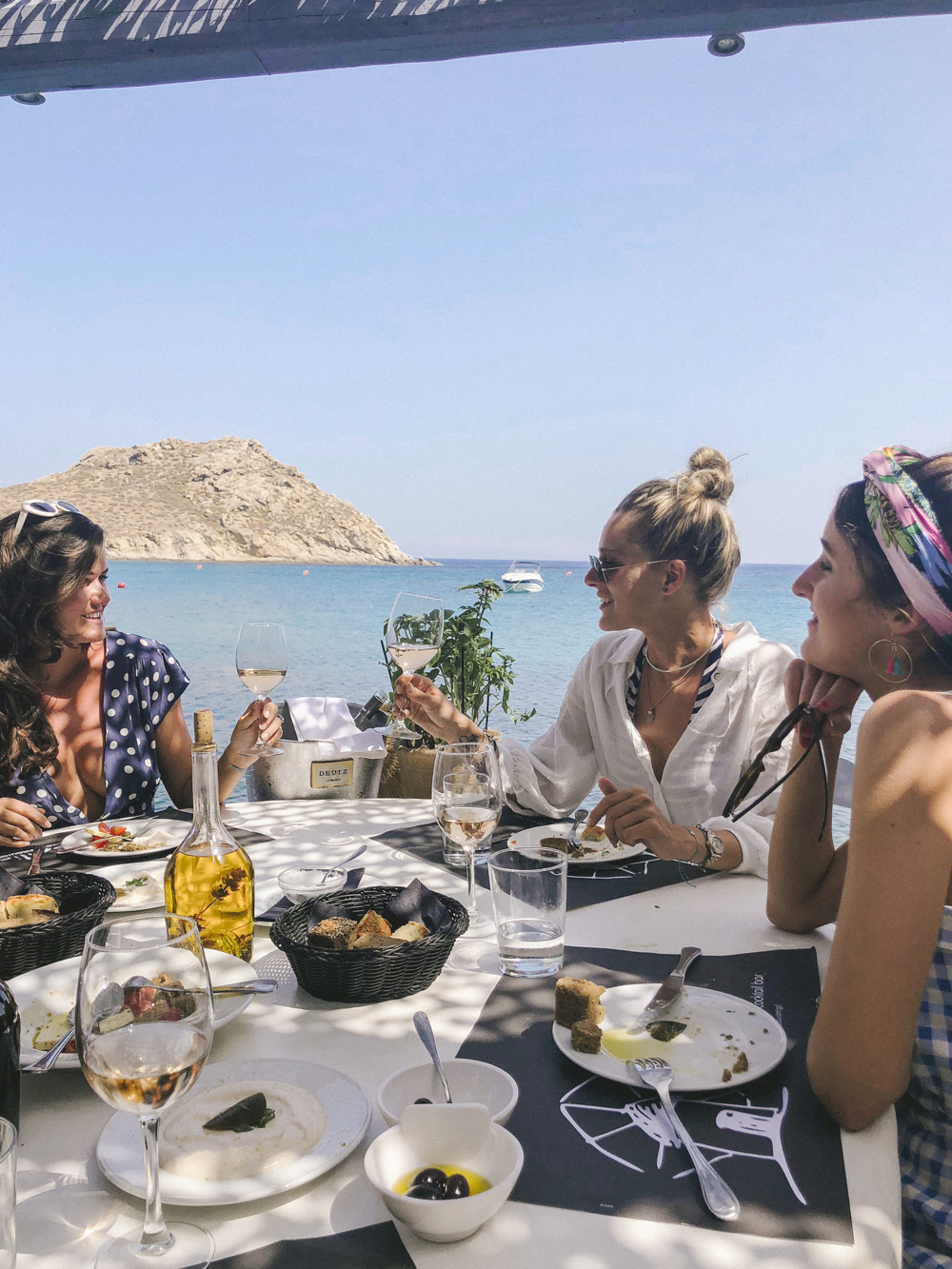 Fresh squid and raw red clams.
As you can imagine, it wasn't a quick lunch!
We opted for bowls of pasta over pudding, keen to make the most of the fresh seafood.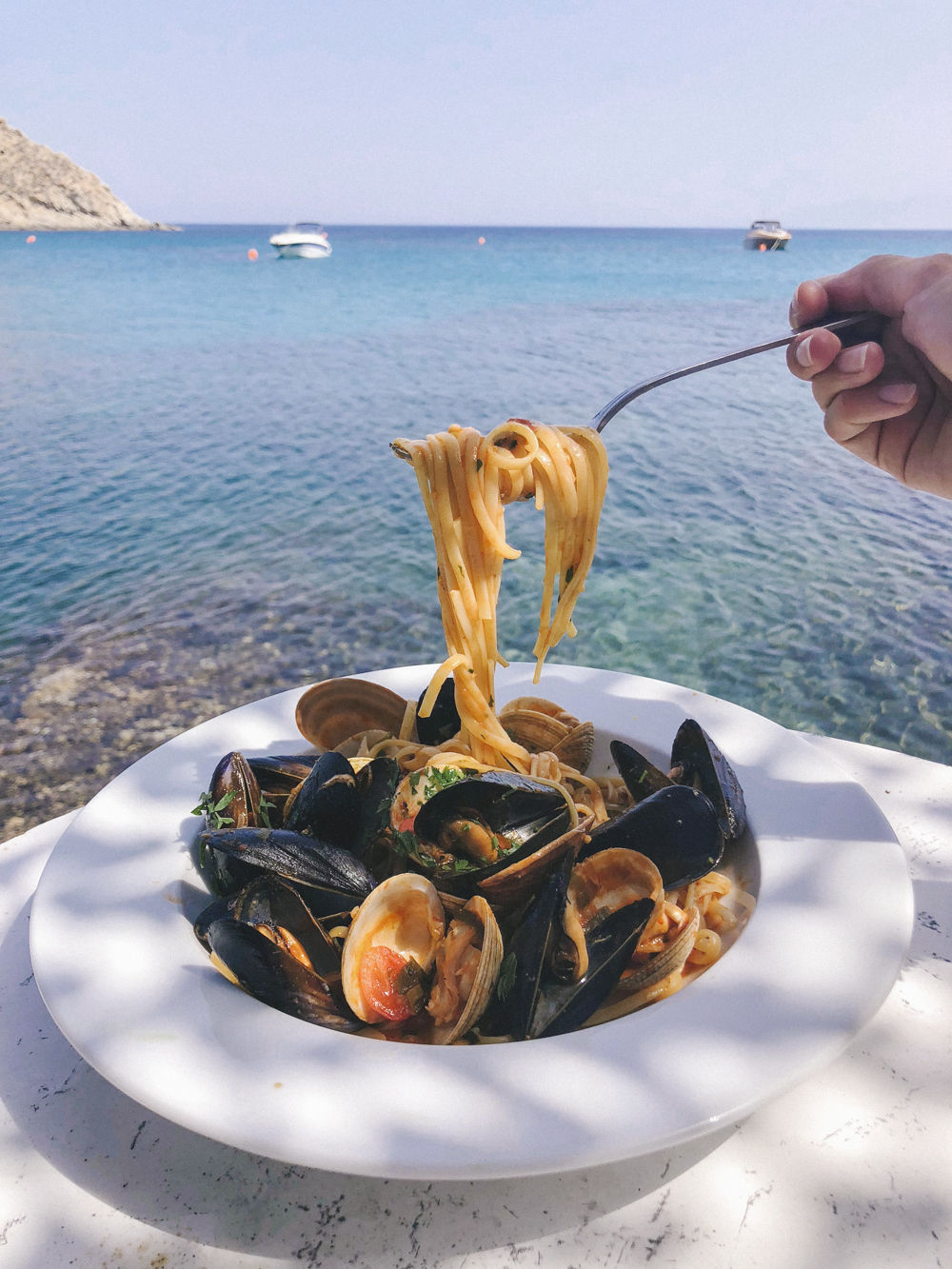 And happily spent the afternoon in the cool shade of the cave, getting upto no good.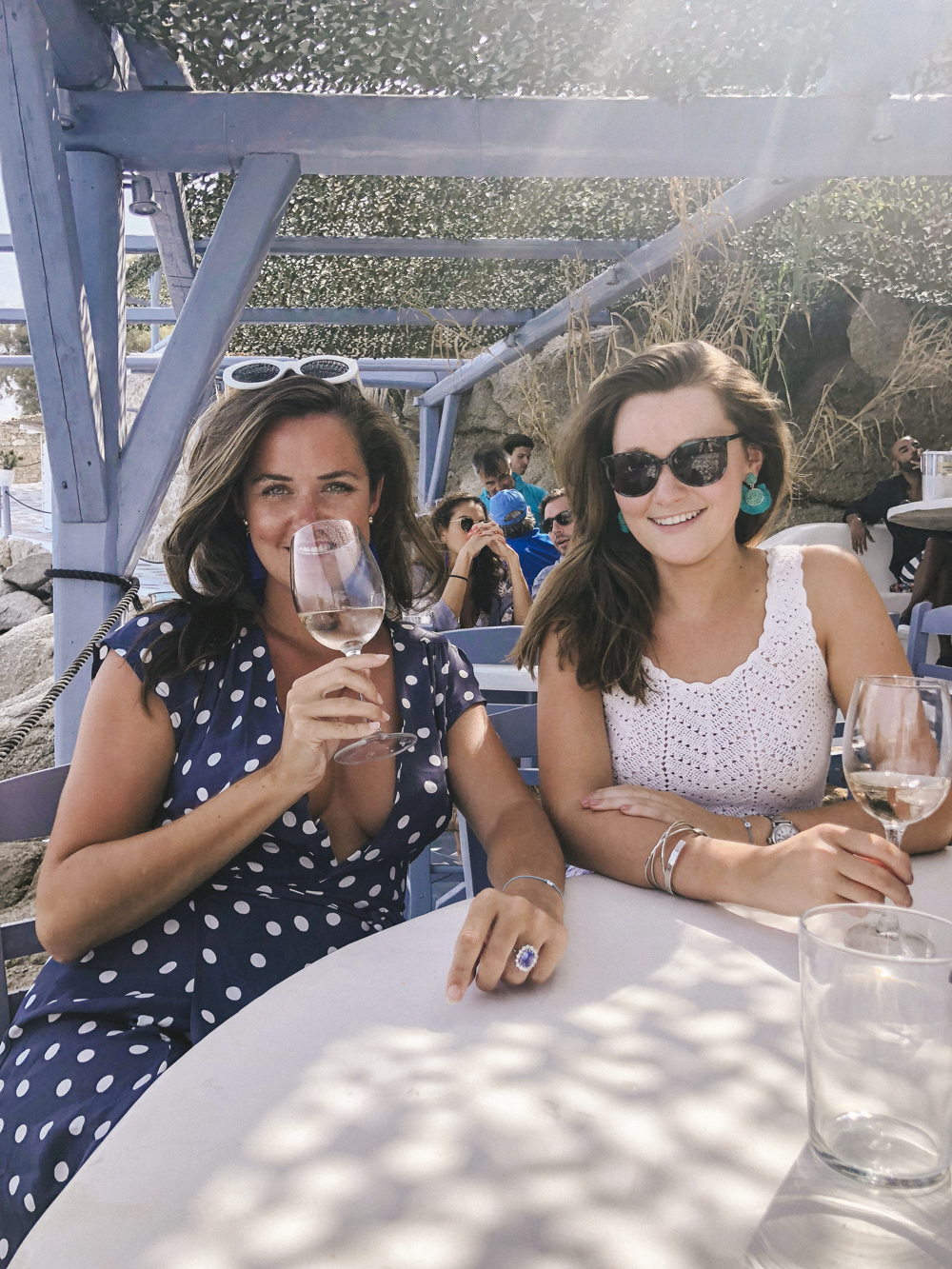 Only day one and my hen was already better than I'd ever dreamed!
Great food, a beautiful place, some of my favourite people (with a handful of note-able exceptions who were very, very missed) and lashings of wine.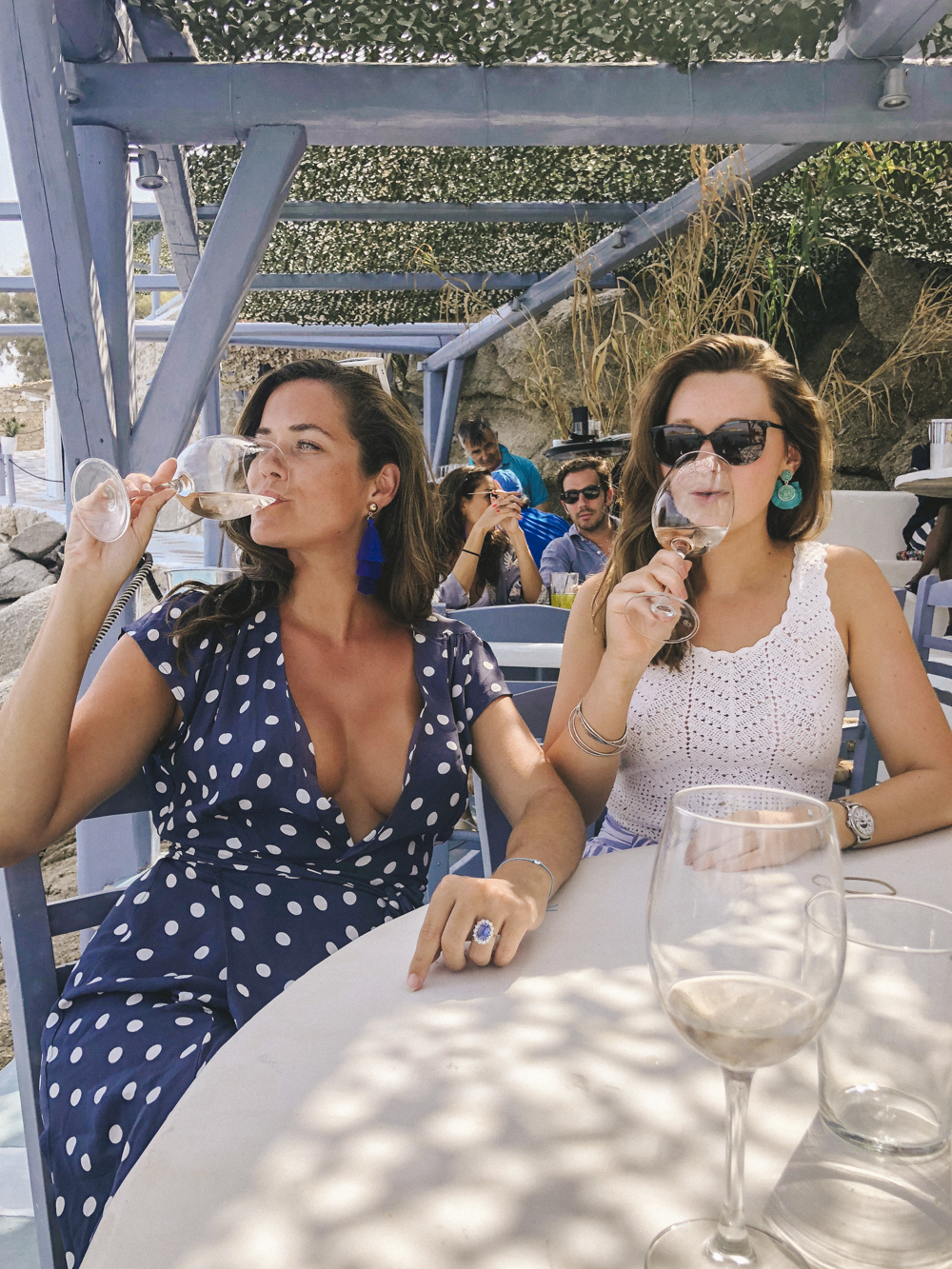 On the walk home we discovered the most picturesque little church and surrounding hamlet.
Bursting with bougainvillaea, and proudly painted in Greek hues.
Ad - Shop this post