We finally checked into our final spot of the trip, Santa Marina Resort.
And what just so happens to be the most beautiful villa I've ever stayed in!
The inside is a sort of bohemian take on minimalism.
Clean, white walls snake through the space, preferring curves to hard corners.
The decoration consists entirely of hand woven baskets and faux coral.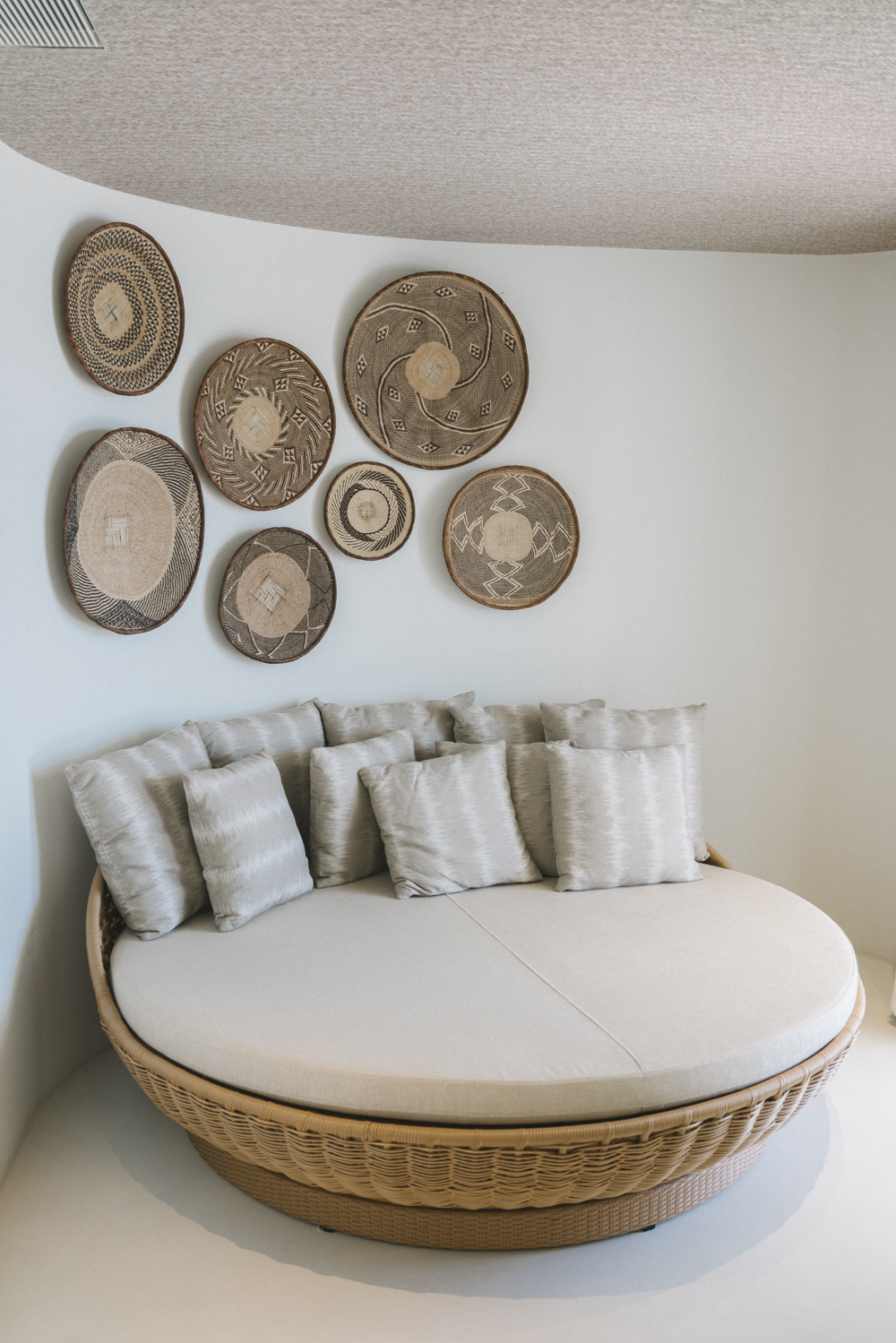 The sheets are better than the ones I have at home (and I am a sheet monster!)
Even in the heat of the day it stays cool, crisp but inviting.
And the bathrooms are the size of most London flats!
Valentina and I checked in early and plopped ourselves onto the terrace to wait for our hens.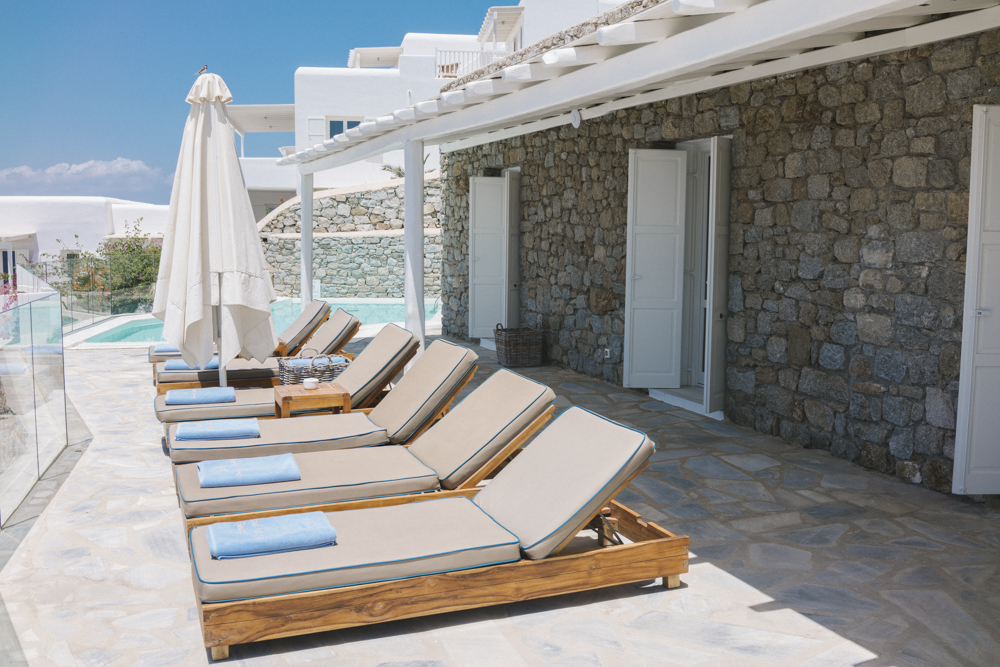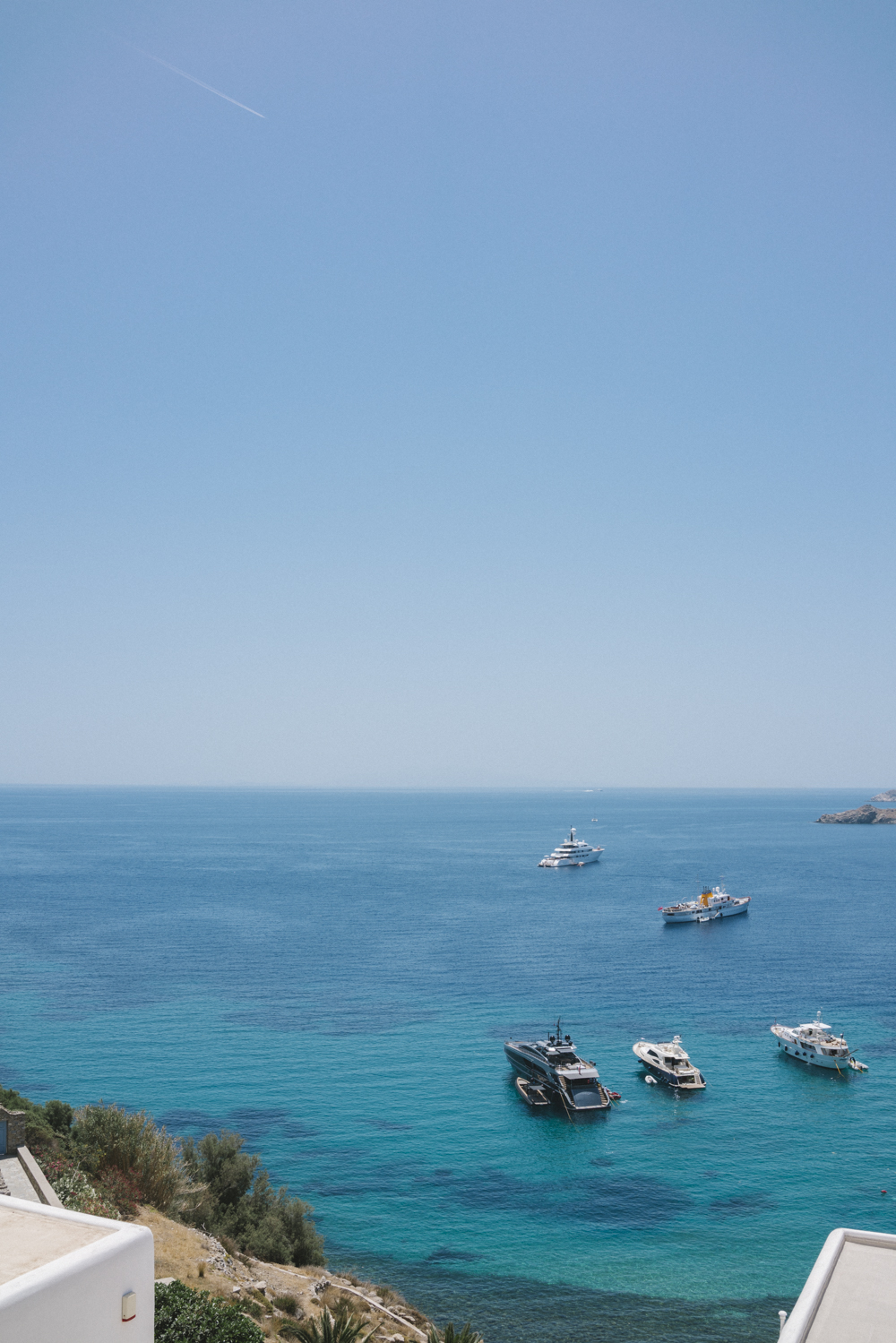 And we didn't have long to wait!
In the blink of an eye the girls ditched their bags, stripped off and leapt into our little pool.
Thinking everyone would be weary from travelling, I booked the coup a massage each at The Ginkgo Spa.
Kostas picked us up and whisked us away to be pampered.
Once dropped off at sea level, we wandered through the stunningly beautiful hotel grounds.
The perfect mix of classic Greek architecture, brought upto date in the chicest of ways.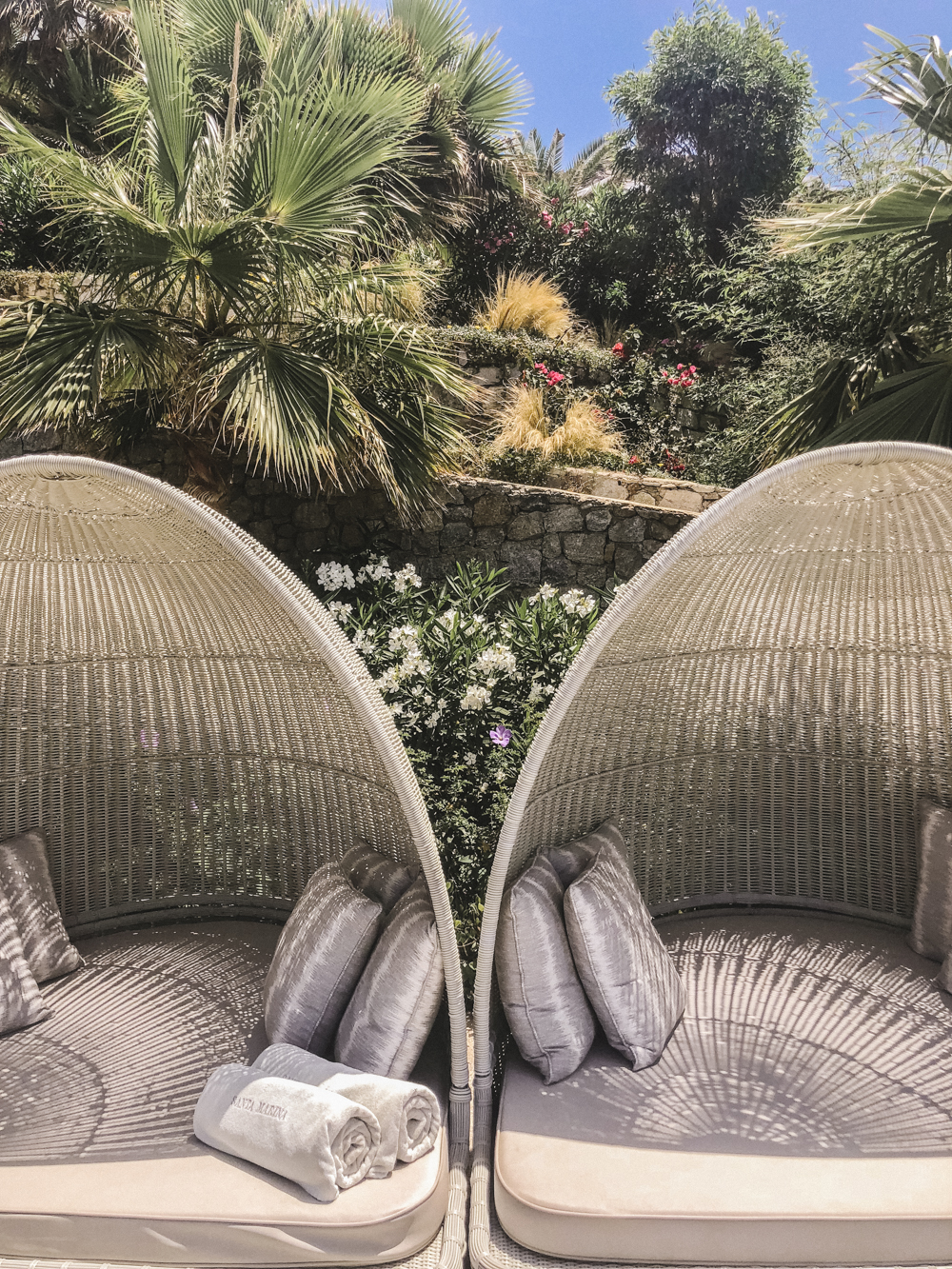 The spa itself is a cool haven of babbling water and wafts of eucalyptus.
We sat beside the waterfall, quietly taking it all in.
Before being whisked away for our massages.
Which everyone agreed were truly spectacular.
Expert pressure combined with beautifully warm oil drizzled over your skin and rubbed into every inch. Aches and pains stroked away and new life pushed into each muscle.
Just what the doctor ordered!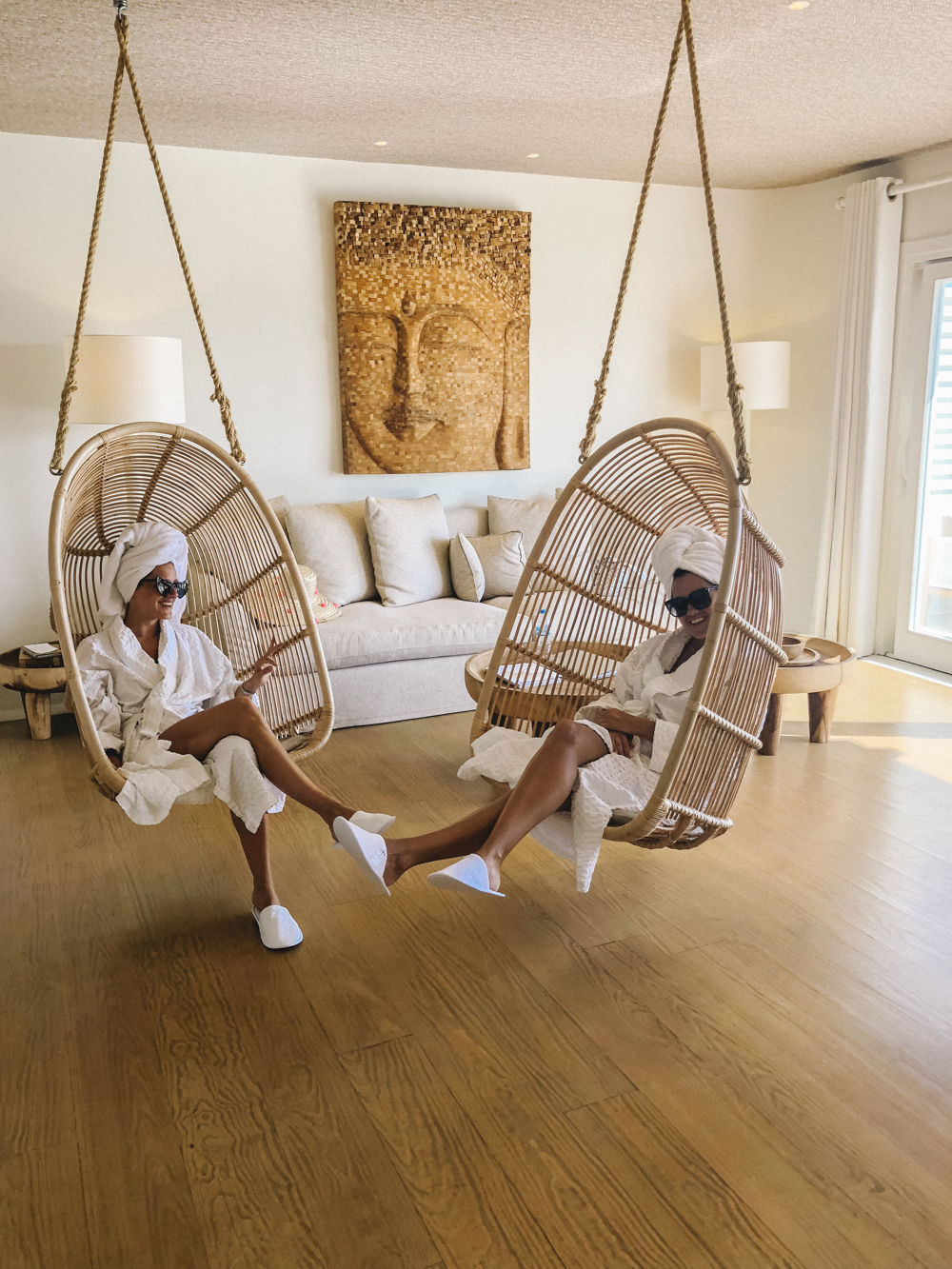 And just the thing to energise a group of weary hens, before a sunset celebration.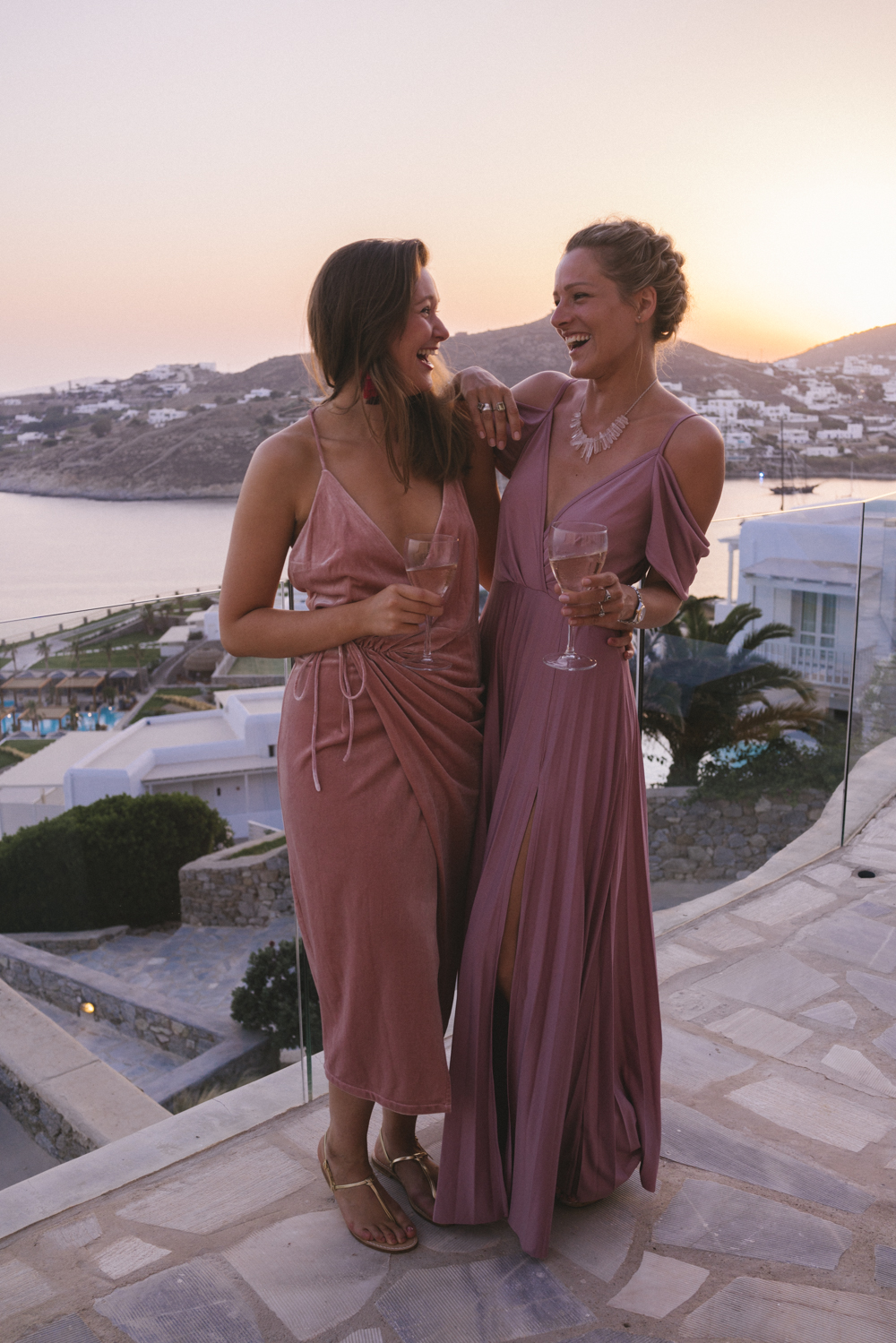 Back at the villa we toasted the setting sun with a Rosé Party.
Everyone's favourite songs mingled with cold wine and high spirits.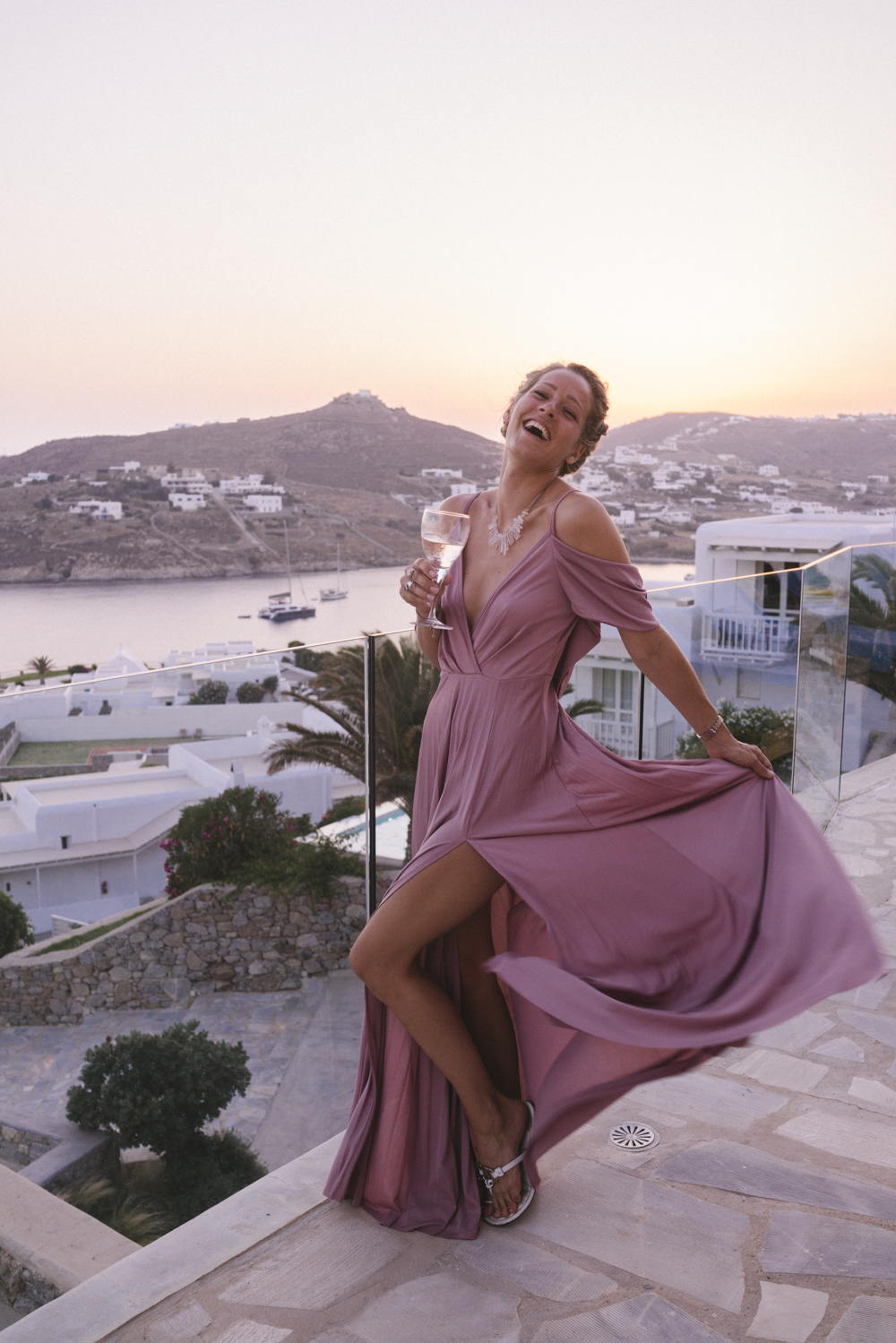 The groom even organised a little surprise from afar.
Much to everyone's delight, but especially the bride's!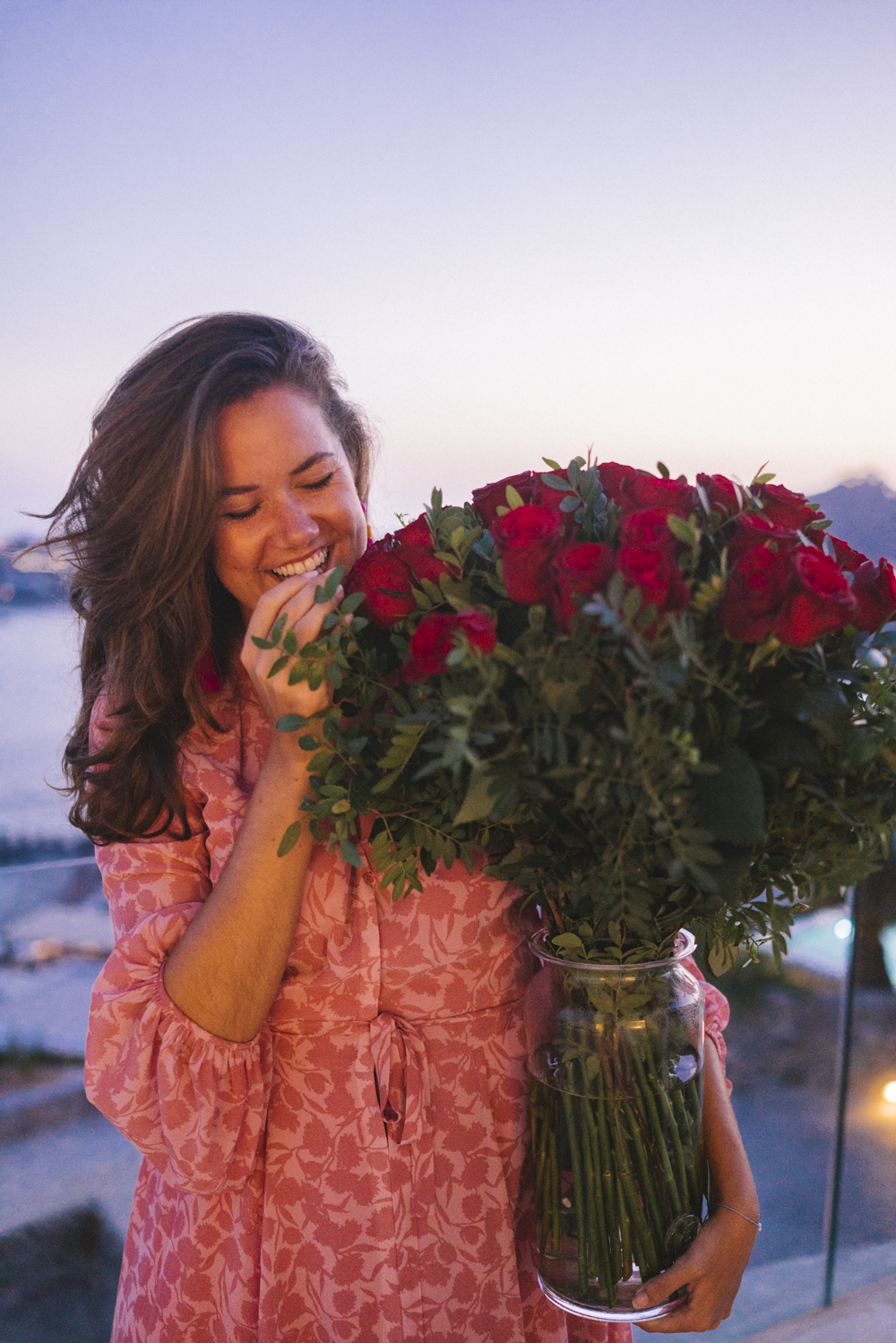 We toasted to many things, but mostly love and adventures.
Posed for a quick group shot of everyone in their pink finery…
Velvet dress // Floral maxi // My dress // Swishy dress
Ad - Shop this post