I spent 15 years going in and out of hospitals, being prodded and "hmmm'd" over in doctor's offices, poked by homeopaths, and talked at by nutritionists.
Scans, tubes, injections, x-rays, good ol' fashioned poking – nothing could explain why every single day without fail I would be bent over crippled with pain, at some point or another.
I tried every fix you can imagine, strict diets, cutting out all sorts of things, popping pills, nothing helped.
Until I discovered my Happy Gut Chocolate Shake!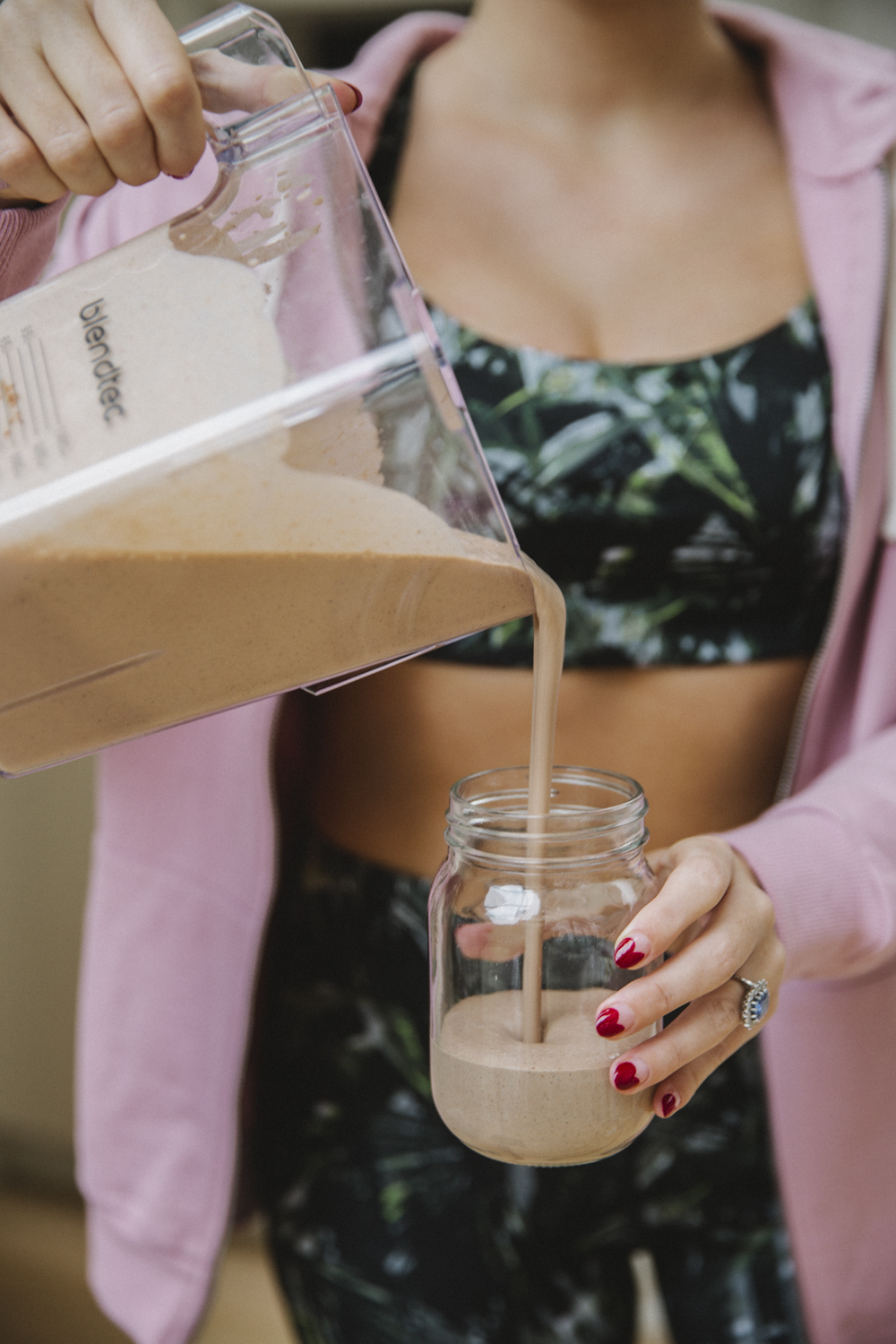 I have one most days and I've been agony free for about a year.
My mum makes herself something similar and has never felt better, it even cleared up the arthritis that kept her from her jewellery workshop.
A close friend swears it's eased her anxiety and unshackled her from the irrational fears holding her life back in so many ways.
Impossible you say?
Well, there's a reason doctors call our gut The Second Brain.
Your gut has the same number of neurones as a cat, and you know how clever those can be!
People tell you to "trust your gut" because it's in constant conversation with your brain, and to simplify a very complex system, if your gut's not happy – your mind won't be either.
Am I saying this shake will most definitely cure all of your maladies? No. But I do promise that it'll change your life.
Have one a day – you could have it at breakfast (I find it very filling so generally have mine in place of breakfast, but you know your appetite) or have it as a post supper treat in the evenings. Keep it up for 2 months, and I guarantee you'll see a difference.
I shed a few pounds, my skin, hair and nails are better than ever, no more stomach pain and most importantly, I feel happier than I ever have.
It's delicious too!
Per person I use:
1/2 a frozen banana (greenish ones, rather than bright yellow or browning)
200ml(ish) kefir milk (I use this or this)
1/2 tbsp raw cocoa powder
1tbsp hemp seeds
1tbsp natural peanut butter (find one that's 100% peanuts, not the sugary stuff)
1 pack VSL3 probiotics
Then I just multiply depending on how many people are over for breakfast. The only prep involved is freezing your bananas ahead of time. I tend to buy a few bunches and do it all in one go, to last a couple of weeks.
Then you just bung it all into a blender.
Ad - Shop this post