Today is Pancake Day in the UK and tomorrow is Valentines Day everywhere!
Coincidence? I think not.
What better time to show your favourite person a little love & whip up a batch of these beauties?
(What's more, they're secretly incredibly good for you – not that you'd know it from how deeply decadent they taste!)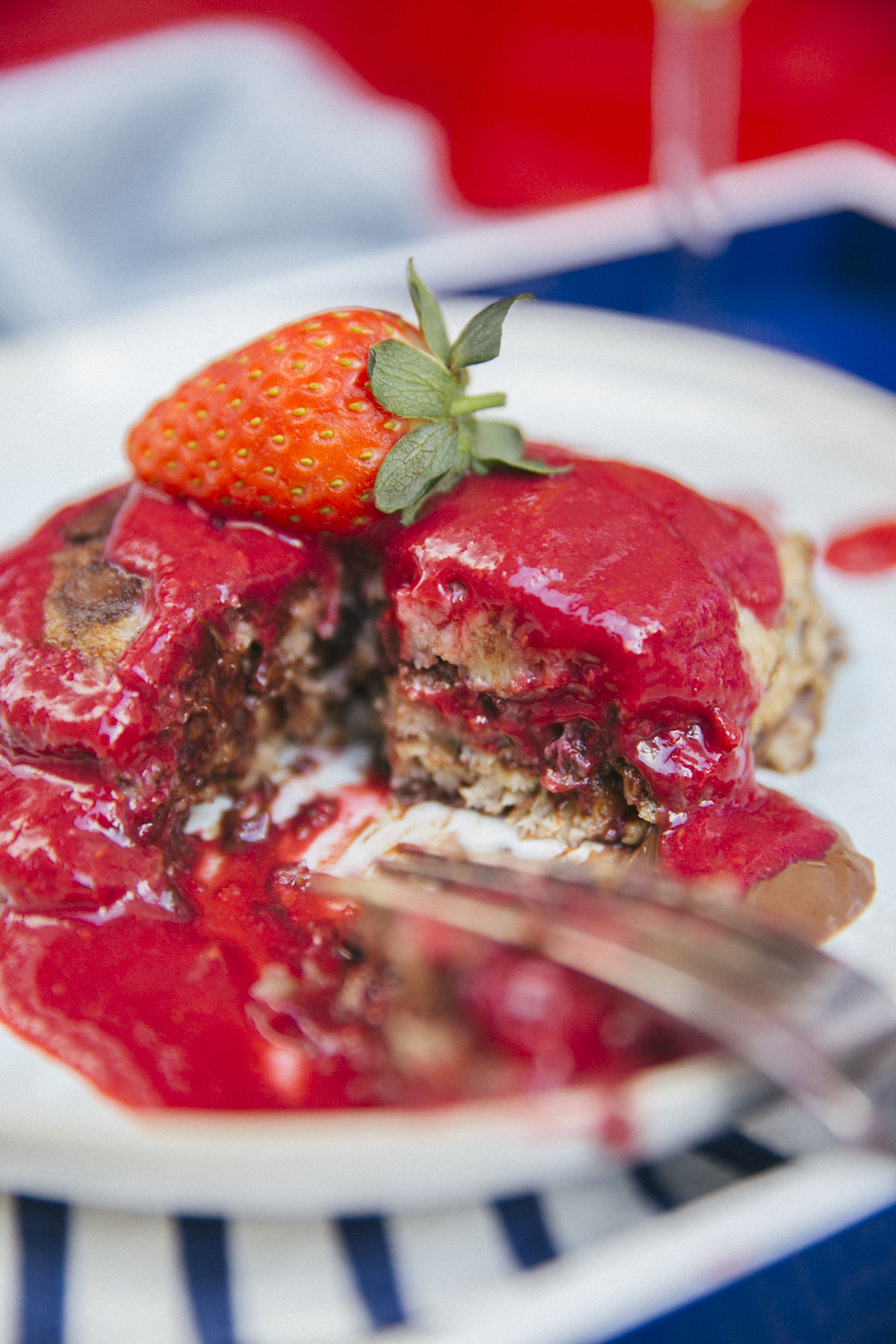 No grain, no refined sugar. I promise, they're about as naughty as a smoothie.
But so much better! 
Oh, they're easy too. So feel free to send these to your least kitchen capable loved one. Even they can manage these.
To serve two you'll need:
Raspberry Sauce (this can be made a couple of days in advance if you like) –
150g frozen raspberries
3tbsp water
1tbsp honey
Pancakes –
4 ripe bananas
2 free range eggs
1tsp baking powder
1tsp cinnamon
Coconut oil (for cooking)
Dark chocolate chips (raw is naturally the healthiest choice, followed by dark, followed by milk or white if you just don't curr – good for you!)
Start by making your raspberry sauce. Pop all of the 3 ingredients into a pan, put onto a medium heat and stir now and again until they disintegrate into the most amazing smelling goo.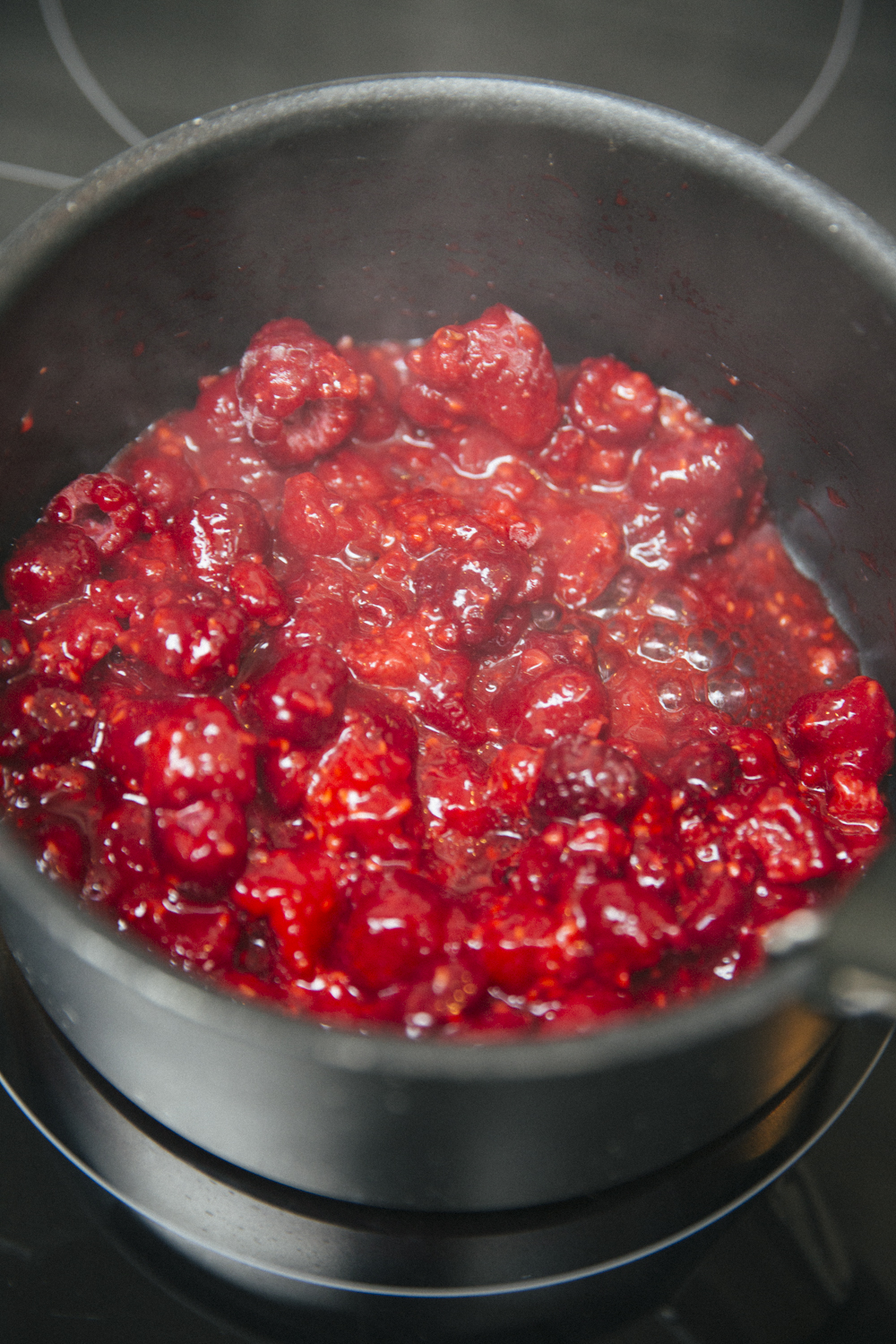 Once you're left with what looks like jam, pour into a blender and blend until smooth.
Pour through a sieve into a jug, to remove the pips.
If it's too thick to go through the sieve, mix in a little more water and use the back of a spoon to push it through.
And that's your sauce! Pop to one side and get on with the pancakes.
In a bowl mash your bananas.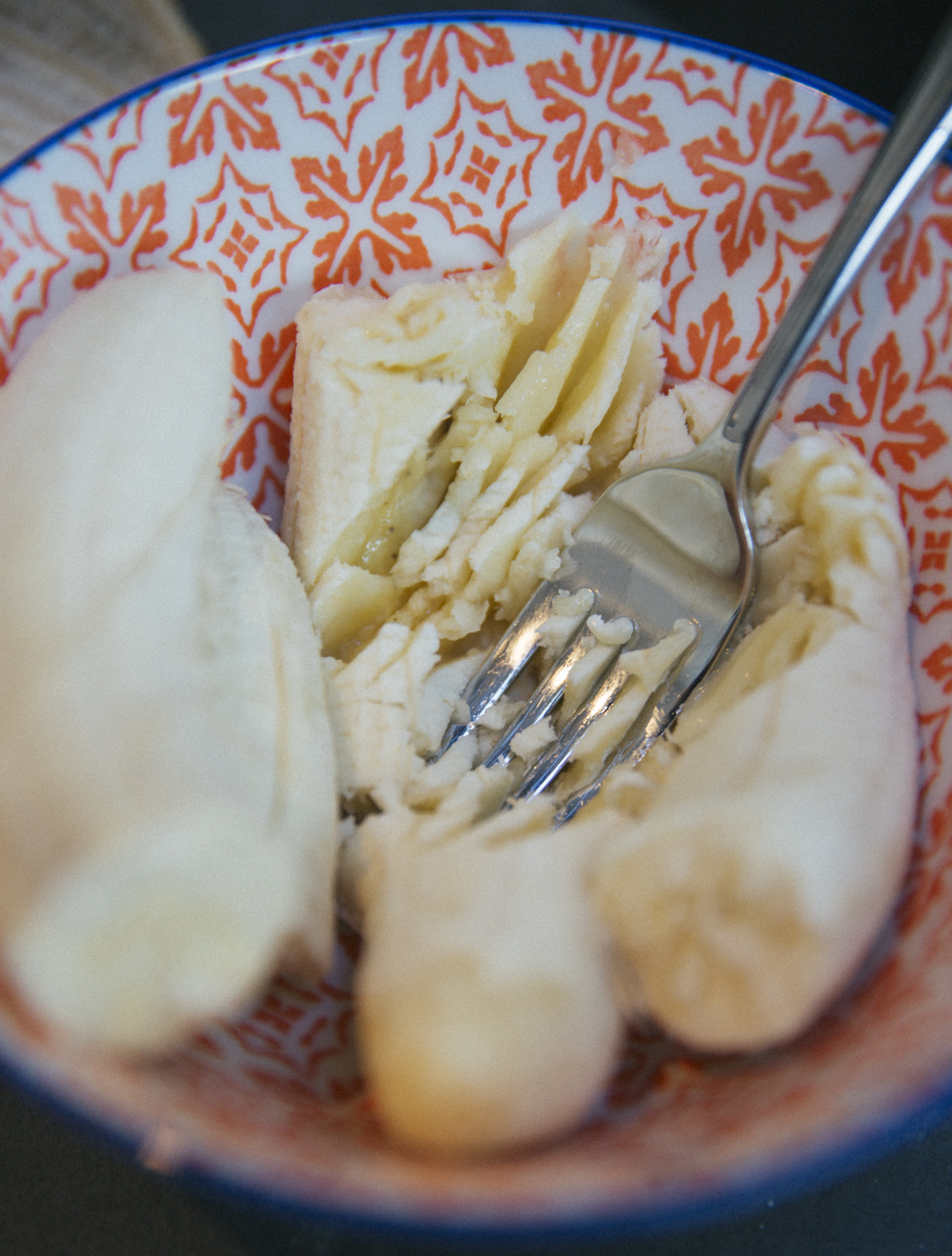 Keep going until you have a purée, but not too smooth.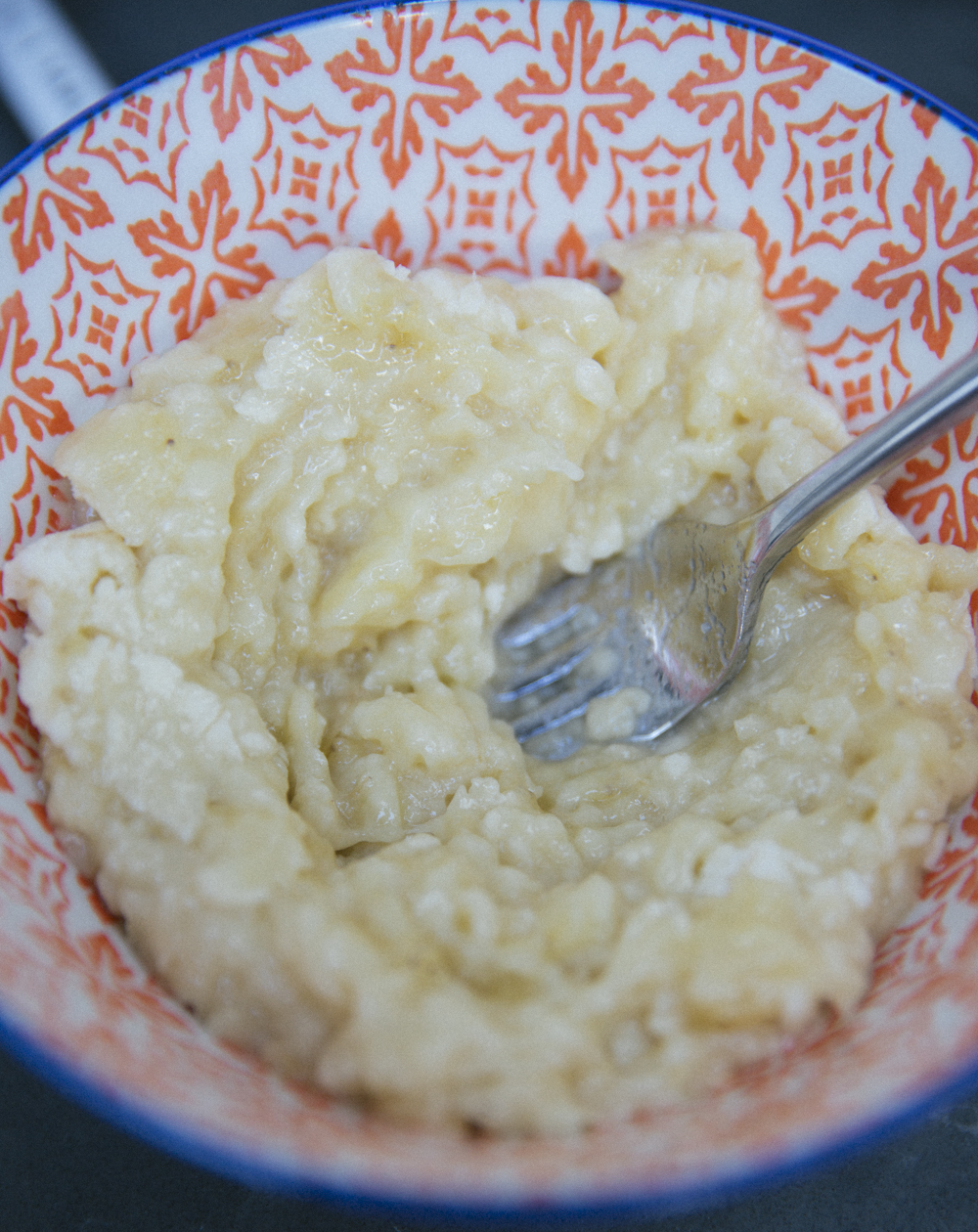 Beat in your eggs, add your baking powder and cinnamon.
Heat a little coconut oil in a frying pan, once it's nice and hot you can make small puddles of pancake mixture. Sprinkle with choc chips.
Allow to cook for about 2 mins, until the top starts getting bubbly and the edges look like they're firming up.
Then very carefully flip using a spatula. (Don't get showy and try flipping like normal pancakes, you will make a serious mess!)
Tower into a couple of stacks and keep going until you run out of mix.
Serve with your jug of raspberry sauce.
Use that in place of syrup for the perfect tangy, fresh, sweet kick.
Dive in and savour the pillowy soft textures and mingling flavours.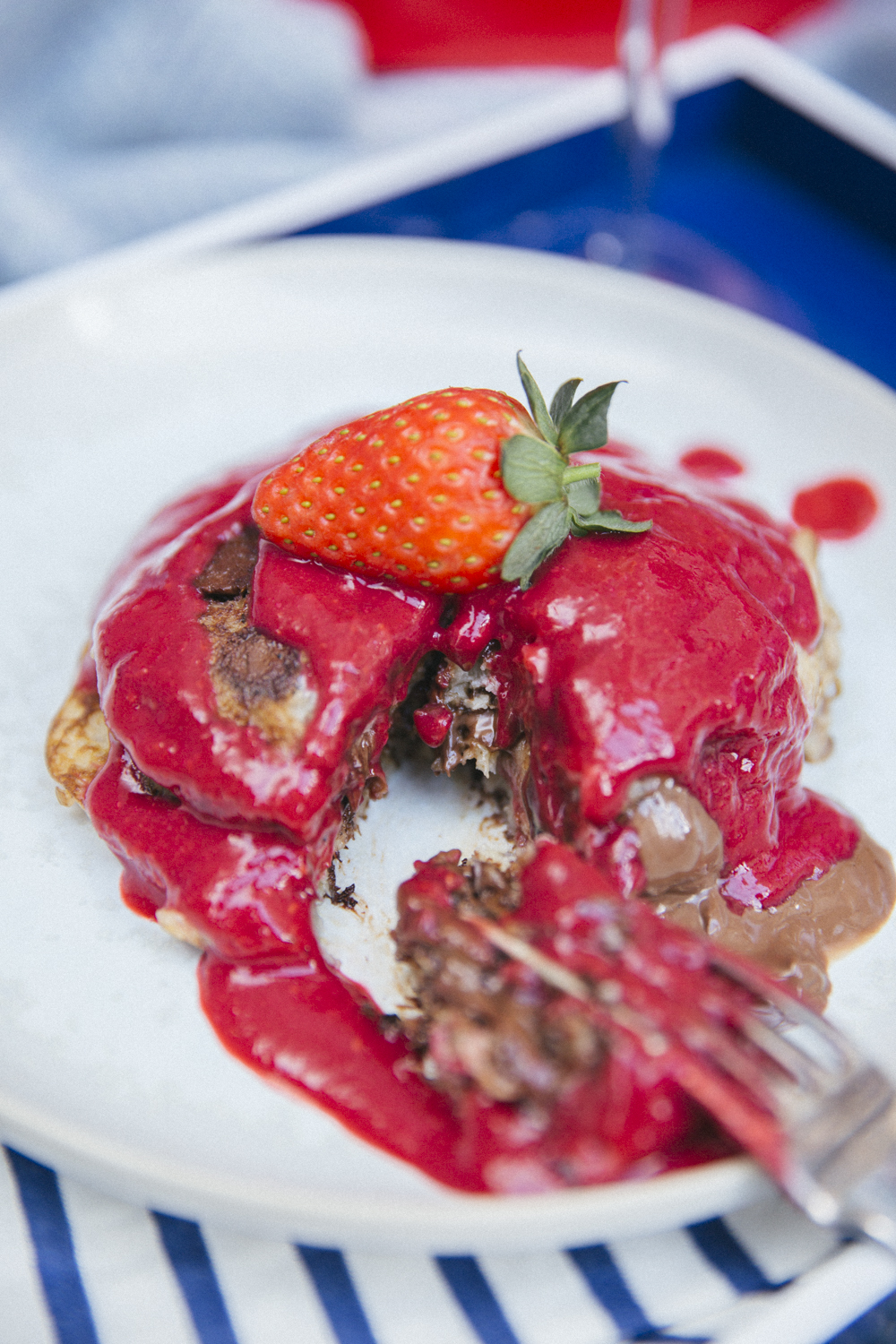 Chocolate and raspberry are a match made in heaven.
Just like you & your Valentine.
So don't be afraid to pour it on a little thick!
Serve in bed, while wearing your smartest undies.
A sure fire way to anyone's heart.